The second in a series of four performances for Black History Month took place Saturday evening, Feb. 13, 2021, at the Sandrell Rivers Theater.
Presented by Fantasy Theater Factory (FTF) and New Cannon Chamber Collective, Sacred Fire explored a range of Western classical music by composers of African descent. It engaged an in-person and virtual audience by merging visual elements and sound in a chronological musical journey from Afro-British to Afro-Brazilian music, narrated with poetic prose and accompanied with elements of movement (ballet) and visual art.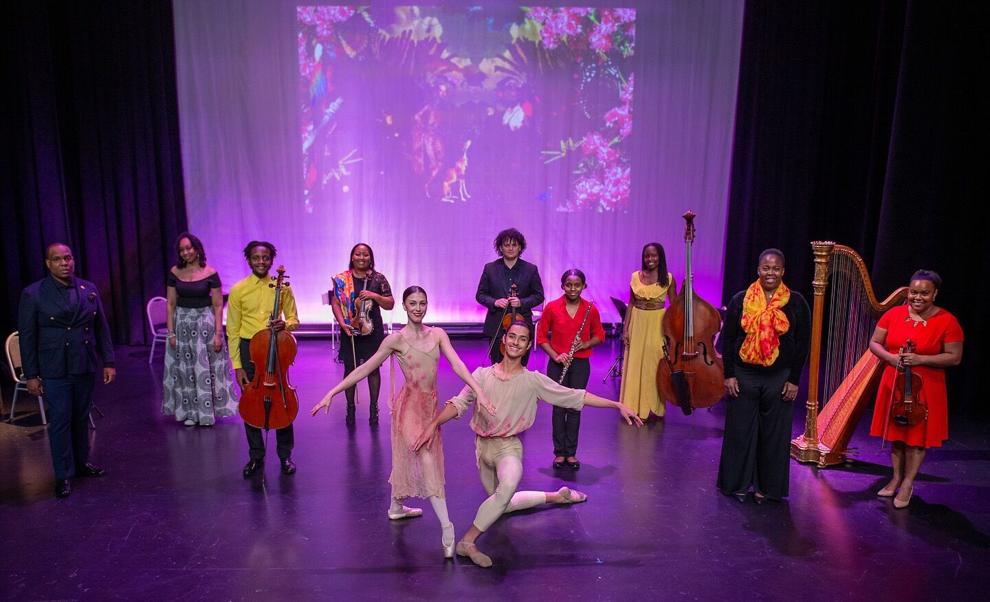 The program culminated in an audience talk-back with the artists and Larry Fields, FTF CEO and executive artistic director. Produced by New Canon Chamber Collective, Executive Director, Portia Dunkley (who was also on double bass) and Artistic Director, opera tenor vocalist, Angel Refusé, the program featured visual artist Marielle Plaisir; spoken-word artist Dachondra Cason; ballet dancers Emily Ricca and Isaiah Gonzalez; musicians Victoria Joseph (violin), Lakeisha Frith (violin), Mario Rivera (viola), Grace Bush (flute), Benjamin Bush (cello) and Crystal Sawyer (harp).
"So much of American History is Black History, we could not be happier to be sharing a part of that history and experiences with our audiences," said Fields.
For more information about the remaining two upcoming shows, visit ftfshows.com.