Spring has arrived in Florida, and the entire nation is on a mandated, 15-day shut-in. The prospect of basking in the sun again is tantalizing. Seeing the tips of trees, florals in bloom or just breathing fresh air will be welcomed by uncharacteristically confined residents who practice social distancing to prevent spread of COVID-19.
With any luck, in a few weeks our collective self-discipline will pay off and we will be released from our virtual lockdowns. In the meantime, one way to keep spirits up is to plan the next vacation you will take once the danger to public health has abated.
The coronavirus pandemic just might rendered you germ phobic for life. A flight on a commercial carrier may not be your preferred mode of travel and theme park indulgence just might give cause to think twice. Consider the great outdoors. Nature awaits your presence, and Afar Media recommends these seven national parks as prime destinations to visit later this spring.
Death Valley National Park/California and Nevada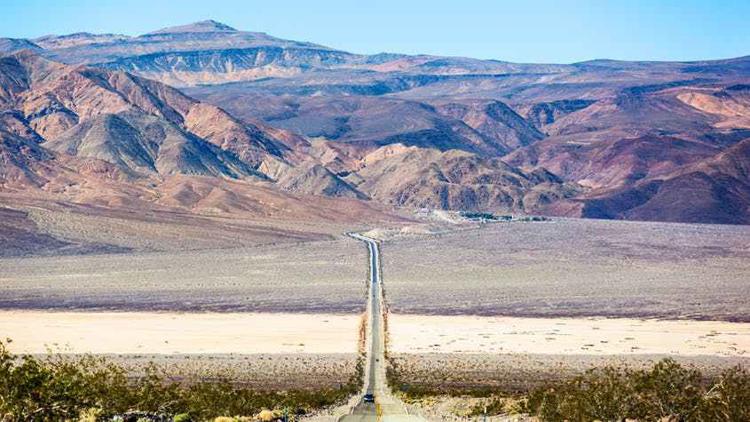 Go in the spring to beat the heat. While you're there, explore Badwater Basin's salt flats or search for the "sailing rocks" of Racetrack Playa. Afar suggests booking your stay with Oasis at Death Valley, a 93-year-old refurbished resort with cabanas, a bar, 22 casitas, and a warm spring-fed pool.
Olympic National Park/Washington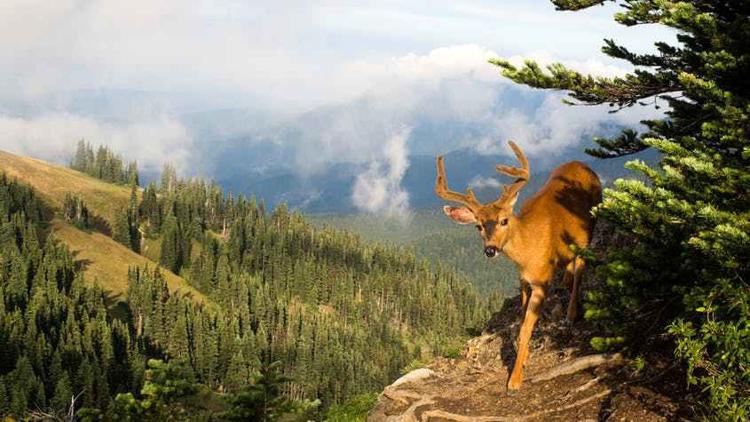 In this park, spring is the best time to view wildlife, from bears to banana slugs. You can also watch for migrating gray whales and birds, or hike 611 miles of trails to find deer, mountain lions, bobcats, elk, and bald eagles. The Sol Duc Hot Springs Resort is Afar's recommended lodging, offering hot spring pools to soothe your body after your hike.
Grand Canyon National Park/Arizona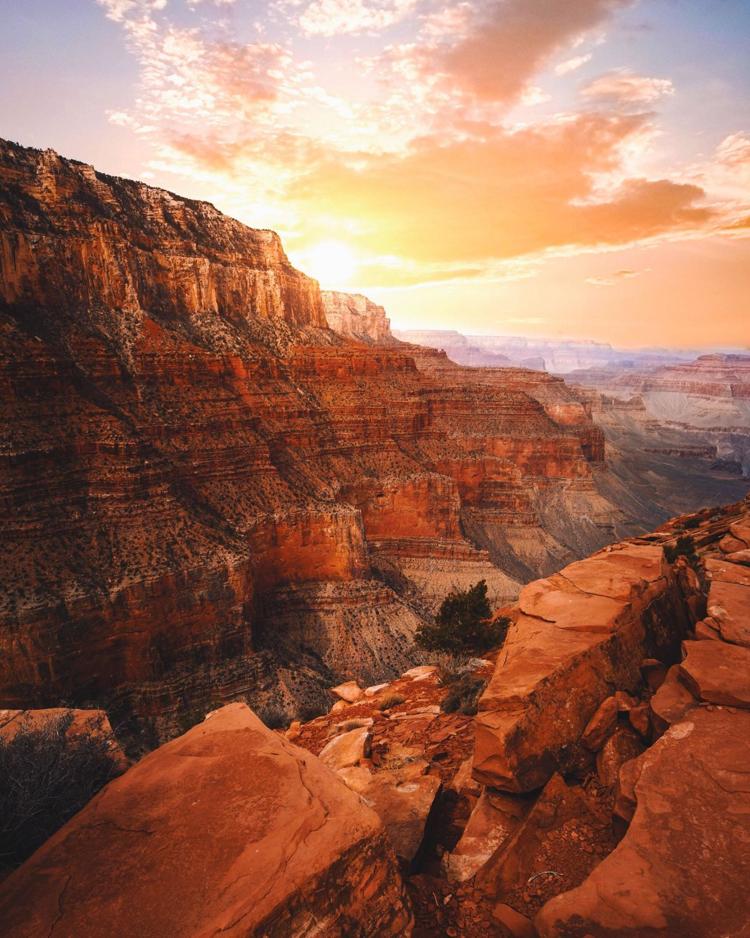 Afar reports you can avoid the crowds by visiting the Grand Canyon in the springtime, ideally between late March and early May. The Grand Canyon West area provides a breathtaking view from Skywalk bridge, at 4,000 feet above the canyon floor. Try ziplining at speeds near 40 mph at Zipline at Grand Canyon West, then retire to your cabin at Hualapai Ranch.
Saguaro National Park/Arizona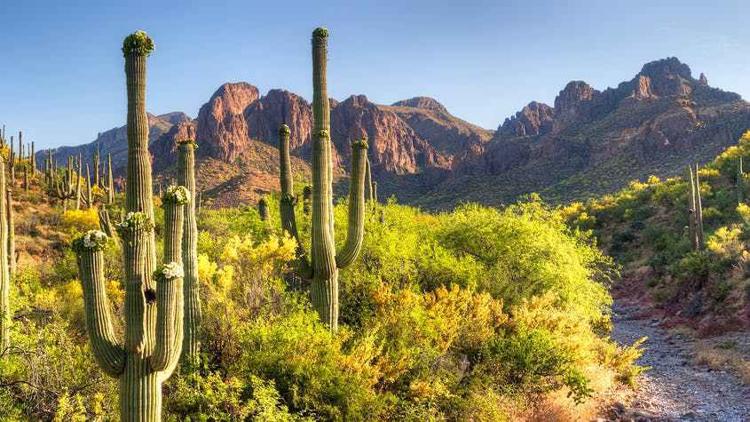 Spring is the best time to see the wildflowers blossoming at Saguaro National Park. The park's namesake cacti, as large as trees, will also present copious white blooms. The El Conquistador Tuscon Hilton Resort is Afar's lodging pick, featuring six pools, three golf courses, a salsa garden, firepits and a stable offering horseback riding.
Yosemite National Park/California
Due to the melting snow in late April and early May, Yosemite sports the most epic waterfalls in the spring. Visit Yosemite falls, one of the tallest falls in North America, as well as other popular locations like Half Dome and Glacier Point. Conveniently located near these points of interest, the renovated historic landmark Ahwahnee Hotel is the recommended place to stay.
Gates of the Arctic National Park & Preserve/Alaska
In this park located above the Arctic Circle, the northern lights are the prime attraction from late August through mid-April. Afar suggests spring is the ideal time to visit so that you can also enjoy dog-sleeding and cross-country skiing. Reserve your room at the Bettles Lodge directly underneath the "aurora oval" for a rustically remote vacation experience.
Everglades National Park/Florida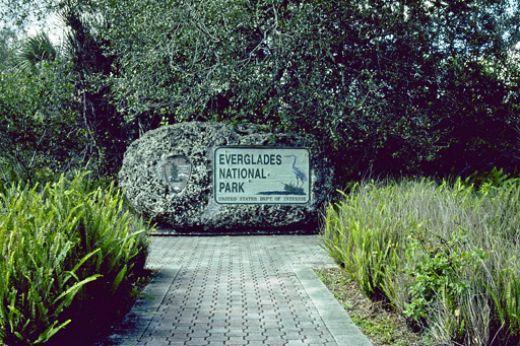 Mosquito avoidance is a compelling reason to choose spring for your visit to the Everglades. The dry season from December through May offers opportunities for spotting tropical birds, West Indian manatees, and the ubiquitous alligators. You can take morning, midday, and twilight kayak excursions among the mangroves if you book your room at the Ivey House, a family-owned eco-paddling establishment.