We have entered a new month, December, the last month in the year. It is the time when we consider what we have learned this year, and what we plan to do differently next year.
Personally, I live life day-by-day because sometimes the pressures of tomorrow or the things that we can't control can get overbearing.
December is also a time for seasons' greetings. Christmas, of course, is on Dec. 25. Kwanza starts on Dec. 26 and ends on Jan. 1. Hanukkah started on Sunday and ends on Dec. 10. According to bechollason.com, 20 percent of the Jewish population is diverse. They are Black, Asian, Latino or mixed-race.
They were a few days of cool weather in November. Let's see what's in store for us in December. But, we, Miamians, love the heat.
'Our own Wakanda'
This weekend many carried folding chairs and umbrellas to Liberty City for a day of culture. The African Heritage Cultural Arts Center held its second Arts Blues Soul & BBQ Festival on Saturday. The host, comedian Chello Davis referred to the venue as "our own Wakanda," and indeed it was with talent on display. There were performances by Angela Winbush; Mojo Ike and Val Woods; A. Randolph and the Smash Room Project; Harden Project; and more.
This week marks Miami Art Week also known as Art Basel Miami Beach. There will be events all week through next Monday. Soul Basel 2018 takes over Historic Overtown Dec. 5-8. It will feature exhibitions, pop-up art galleries and special events throughout Overtown. Also, in Overtown is Art Africa, an exhibit that pays homage to Africa and its descendants which will take place Dec. 4-9 at 920 NW Second Ave.
Soul Basel was started in Overtown by Miami City Commission Chairman Keon Hardemon, the Southeast Overtown / Park West Community Redevelopment Agency (SEOPWCRA) in 2014 as a way to help rebrand the neighborhood for tourism and to add an economic boost.
Miami-Dade Chamber of Commerce Gala
Dozens of Black Miamians dazzled in white at the Miami-Dade Chamber of Commerce Gala at the Hilton Miami Downtown on Saturday, Dec. 1. The MDCC was created in 1974 as a support system for Black businesses in Miami. It is led by President and CEO Gordon Eric Knowles. It has seen the likes of past presidents such as David Fincher (1974-1984), Dorothy Baker (1984-2004), Bill Diggs (2005-2013). The chamber helps businesses through a membership subscription. It helps in business development operations; promotion of trade missions throughout the globe; networking opportunities at business related forums; and provide business stimulated projects and activities.
Fincher was a police officer who later started his own security firm. Baker was a former schoolteacher. She also served as a professor and administrator at Florida Memorial College. Diggs is a co-founder the 100 Black Men of South Florida, and he now heads the Alonzo Mourning Foundation in Overtown.
Community activist Valencia Gunder, Rapper Luther Campbell, Commissioner Audrey Edmonson and Bishop Victory Curry were all honored at the event for their service to the community. In attendance were vice president of Business Connect and Community Outreach for the Miami Super Bowl Host Committee, Rashad D. Thomas and his wife Shannon Thomas; community activist, Tangela Sears; Dr. Delvena Thomas; Hip Rock Star founder Jessica Garrett Modkins; Miami Times columnist, Isheka Harrison; attorney, Donnise Desouza Webb; partner of Messam Construction, Angela Messam; Miami Gardens Mayor Oliver Gilbert; and many others.
Congratulations to local sports teams
The Miami Northwestern Bulls' football team defeated Naples High School Golden Eagles 40-7 in the 6A state semifinals on Friday. Big congrats to The West. Our younger players are doing great things on the field, too.
Pages in Rams football history
Miami has a long history of star athletes scoring big in youth, high school and college football.
Here are some standouts that highlight the pages of Mays High School sports history.
Dennis Davis was a football player from Mays High School, Class of 1964. Davis went on to play at Savannah State College (now Savannah State University). Davis played along with three other former Rams at Savannah State: Horace Graham, Charlie Platt and Edward Stinson.
A defensive halfback on the football team, he served as co-captain of the 1967 Tigers' Southeastern Athletic Conference championship team. He is a retired high school principal in Miami-Dade County Public Schools.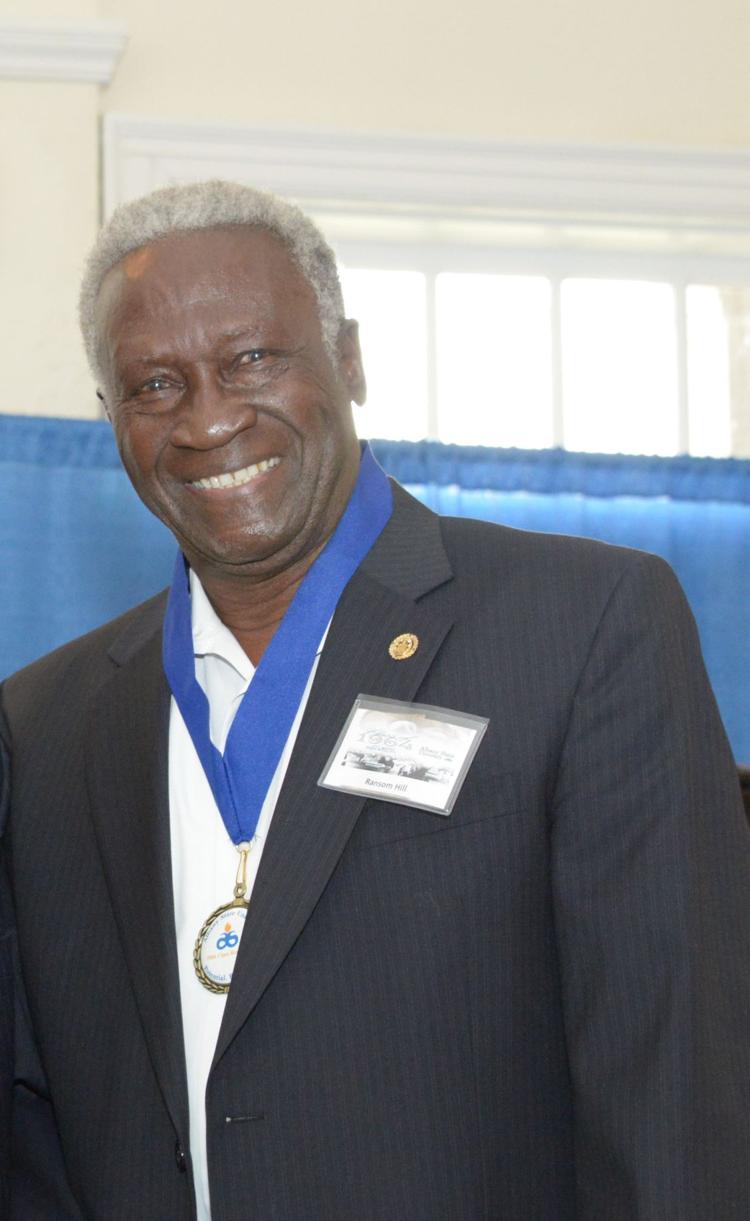 Ransom Hill graduated from Mays High School in 1959 where he played football and ran track. He then went on to graduate from Albany State College where he also ran track and played football. He was a member of the 1960 Albany State football team that went undefeated and unscored-upon. In 1961, he helped lead the men's track and field team to a conference championship. Hill is a member of the Albany State University Sports Hall of Fame.
Mays High School is now Arthur & Polly Mays Conservatory of the Arts.
Strachan to be laid to rest
Richard J. Strachan Sr. passed away on Nov. 21. He was known in the community as an educator and musician. Strachan was also a Miami Times' columnist. He will be memorialized, Friday, Dec. 7 at Ebenezer United Methodist Church, 2001 NW 35 St., Miami, starting at 6 p.m. The wake will be held at 8841 NW 14 Ave. in Miami, at 9 p.m. The funeral will be held at Ebenezer United Methodist Church, Dec. 8, at 11 a.m.
As we continue to count the days that lead up to the end of the year. Let's not forget to count our blessings as we live, laugh and dance in the whirl.