Percy Oliver was a husband, friend, veteran, dedicated athlete and coach, but perhaps his most impactful role was that of a father.
Although he only had two biological children, many knew him as "Dad." Oliver's influence was not limited to his immediate family, but extended to those he took under his wing.
Born the fifth of nine children, Oliver knew a thing or two about looking out for his own.
The former Overtown resident was a product of the Miami-Dade County Public Schools system, where he attended Phyllis Wheatley Elementary School and graduated from Booker T. Washington, the second-oldest public high school built for the county's Black residents. It was there that he fell in love with the game of football.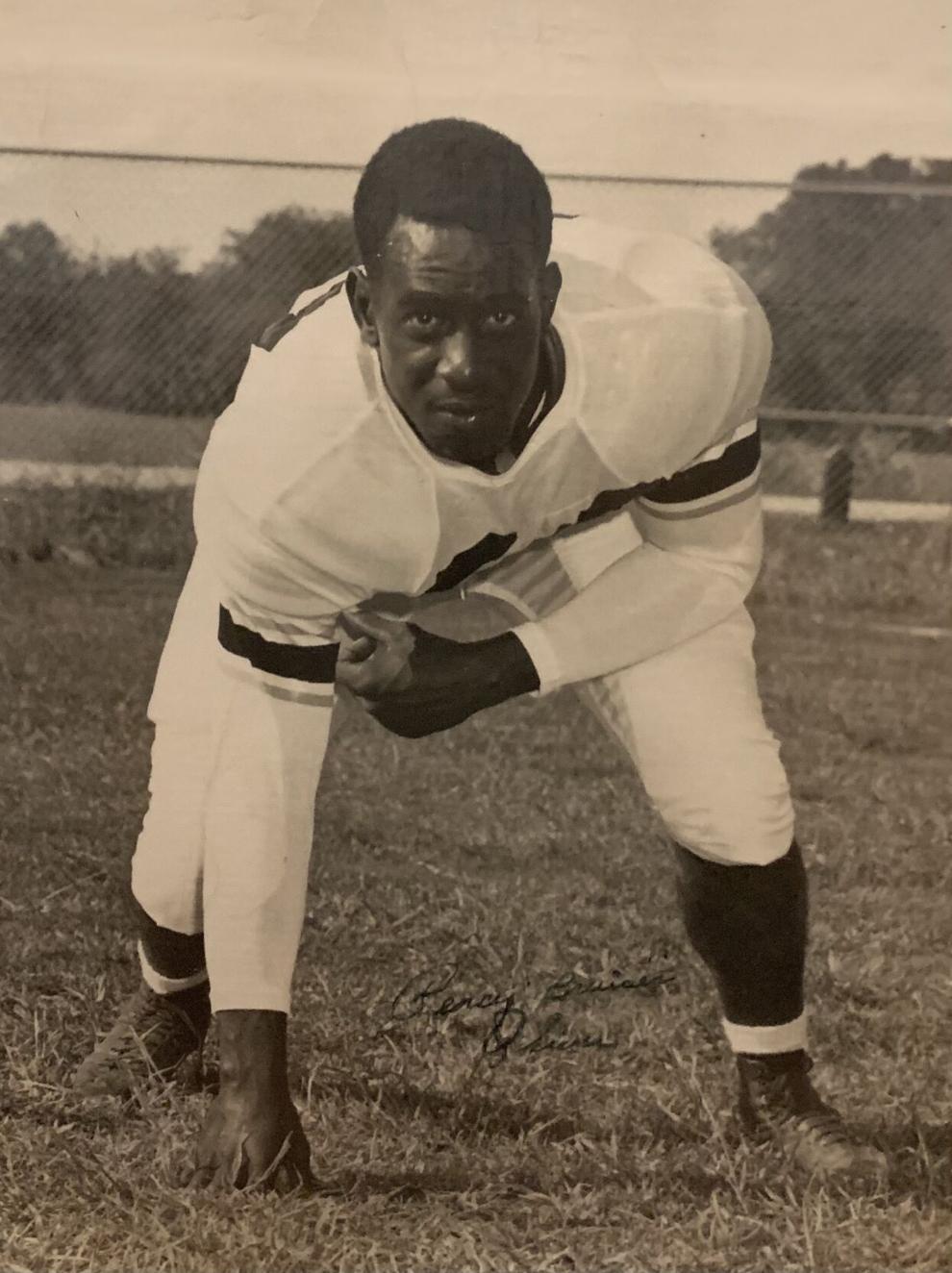 From the very beginning, Oliver was adamant about living outside the box society tried to put him in. In just the 10th grade, he earned a spot on the varsity football team, at times playing on both the offensive and defensive line. He was voted to the All-State and All-City teams, and later received football scholarships to attend Michigan, Purdue and Notre Dame universities, as well as the University of Illinois.
He instead decided to enlist in the U.S. Air Force, where he served during the Korean conflict before receiving an honorable discharge in 1952. During his time in the military, he played on the Air Force's football team.
Oliver's love for the game never diminished and it wasn't long before he picked it up again in 1953, when he enrolled at the University of Illinois. Just a year shy of completing his degree in education, he became the first Black player in the North-South Shrine game at the Orange Bowl.
Before long, his skills won him the attention of scouts from Wisconsin's Green Bay Packers. He turned down the opportunity, along with the chance to make $5,000 a year, for a shot at becoming an educator at Attucks High School in Carbondale, Ill.
After two and a half years, Oliver returned to Miami to teach at North Dade Junior/Senior High School. Football was still on his mind, but he now wanted to approach the game from the sidelines.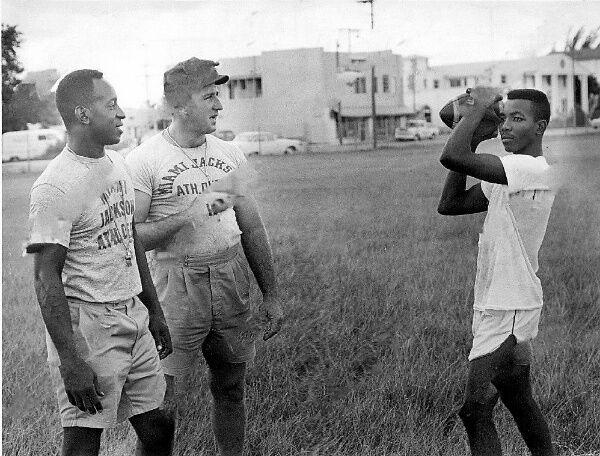 He was transferred to Miami Jackson Senior High School in 1965 to teach and coach football while juggling postgraduate studies for a master's degree in education, curriculum and instruction, with an emphasis on administration.
Though Oliver was promoted to assistant principal at Miami Norland Senior High School in 1971, he returned to Jackson shortly after as the first Black principal of an integrated high school in the county. It was at Jackson where he hired Russica Tighe as the first female athletic director of M-DCPS.
Ten years later, Oliver was transferred to Homestead Senior High School, where he served for nine years before retiring in 1993. He was the first Black high school principal to become president of the Greater-Miami Athletic Conference.
His commitment to the educational system, however, led him to work part time for the M-DCPS division of athletics, activities and accreditation for 13 years.
In an interview with former student-reporter Lillian Martin for Homestead's school paper, Oliver explained that his job as principal was worthwhile because of his interaction with students.
"I don't have any regrets," he said, explaining how he went from educator to coach to principal. "In fact, [I enjoy] it. The kids – that's usually where the joy comes from."
And the feeling was mutual for students who had the chance to experience the many facets of Oliver's leadership.
"I think anyone who attended Miami Jackson during his era would tell you how special he was," said Brian Person, a former student and athlete at Jackson who remained in touch with Oliver 50 years after graduating. "He was really this father figure in school. It was like the school was his family, and even though we had Dads at home, it was like he was ours."
Person said Oliver was known for his ability to bring people together and uplift them. He fondly remembers arriving at school early in the morning and seeing Oliver standing at the door greeting students.
"Even though he was the principal of the school, you didn't have to go through any special arrangements to see him," added Person. "He was always easy to engage with and stood up for everybody. His legacy is something we all feel and carry today."
Oliver's leadership was tested in a trial by fire after the school's basketball team won the state championship in 1974.
The Florida High School Athletic Association questioned the eligibility of some players on the team and warned Oliver that the trophy would be taken back. His response was that the team had won it fair and square, and he refused to let something the student athletes had worked so hard to obtain be taken away.
Inspired by Oliver's stance, students mobilized a protest on the day an association representative was scheduled to visit the school to retrieve the trophy. Once they got the signal, hundreds of students walked out of their classrooms, according to Person, who happened to be one of them.
Lo and behold, the trophy remained inside the school's display case and Oliver was left in utter disbelief at what his students had accomplished.
"He was a mentor for us, not just on things about football but about life," said Nathaniel Cain, a former football player Oliver coached. "When I think about him, I think about [who he was] as a man and know he's someone I wanted to emulate."
Ralph Parker and Larry Allen, also former players, shared a similar thought.
"He was a good man and did all he could for you," said Parker. "If I needed someone to turn to, it would've been to him."
As a student, Allen admits that he was one who didn't often follow the rules, but Oliver was there to steer him down the straight and narrow path.
"One of his favorite sayings was 'You just can't do that and expect to win,'" Allen said, revealing that negative behavior was not acceptable on or off the field. "Coach was always the kind of man you could talk to. We had to listen to his lectures and the wisdom he was trying to pass on to us, and none of us ever regretted it."
As local recruiters for South Florida, Oliver and the late J.C. Caroline helped Allen, Parker and Cain join the University of Illinois football team, a decision that helped turn three inner-city boys into respected, and now retired, public servants.
"He rebuilt [Homestead] into one of the best high schools in the district while he was there," said Greg Zawyer in a comment on a 3-year-old Facebook post created by the Orange Bowl to commemorate his legacy. "He dedicated himself to effective and creative curriculum ... and an atmosphere where students wanted to be [there] more [than] at home."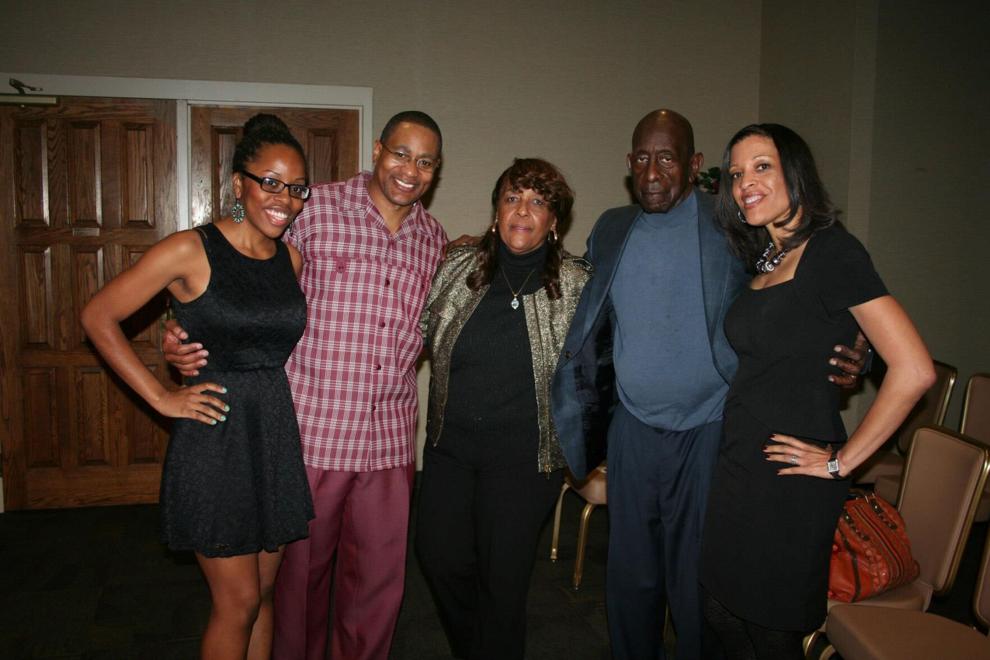 Oliver's family also describe him as a loving individual who often put the needs of others above his own.
Bria Forbes was sent to live with her grandparents, Oliver and his wife Portia, when she was just 3 years old, after the courts declared them as her legal guardians. Both welcomed her with open arms.
She remembers her grandfather as a quiet man, but when he spoke, a deluge of wise teachings and advice would pour out. He was there for every occasion and milestone, from the first time she picked up a book to read to graduation and even when she learned to cook, as he taught her.
Dropping Forbes off to school and picking her up, Oliver fulfilled the role of her father without complaint. Each morning she woke up to the sound of his slippers as he ran around preparing her breakfast before school.
On most days, it wasn't uncommon to spot the two in the kitchen cooking up Bahamian-style rice and peas, oxtails and Oliver's famous chili. He even encouraged her to enter the chili contest at his church, although it was for men.
As someone who wouldn't take no for an answer, he persuaded Forbes to pursue higher education and instilled a lifestyle of perseverance. For every A grade she earned on her report card growing up, he would give her $3.
Well into his retirement, Oliver continued being active, dedicating much of his time to family and fitness between enjoying country music and old Western films. Because of his love for sports and exercising, Forbes grew deeply passionate about pursuing a degree in physical therapy.
Now, as Forbes works to obtain a doctoral degree at Florida International University, she can't help but think of the profound impact her grandfather's existence had on who she is today.
"I want to be on that same level where I can make an impact on people around me and not even know it," said Forbes, sharing that her grandfather had a gift for seeing more in others than they saw in themselves. "He did that with education; my goal is to be able to do that with therapy."
Oliver's life was celebrated at St. John Neumann Catholic Church, where he was a member and laid to rest last week after years of fighting Parkinson's disease. He was 90 years old.
Cain, Parker and Allen were three of eight pallbearers.
"He was a really great person and loved by so many," said Forbes. "I feel a void in my heart by not having him here because for me he was more than my grandpa, he was my Dad."
At his homegoing mass, his stepdaughter Jolanda Sheppard shared how her biggest enemy became a strong confidant and supporter.
"I was determined not to like him, and I probably made it very easy for him not to like me," she revealed, explaining that at age 11, she was opposed to him marrying her mother. "We built our relationship [slowly] but solidly and Oliver became my ally … he was an encourager and advisor, and he was supportive."
Oliver leaves behind a wife of 40 years, two daughters, a stepdaughter and son, two siblings and six grandchildren, among other family members.