This weekend was full of rain and dark clouds, but that did not dampen any of the events that happened. June is a festive month. It is full of graduations and moving-up ceremonies. Ah, progress, it reminds us that life is good.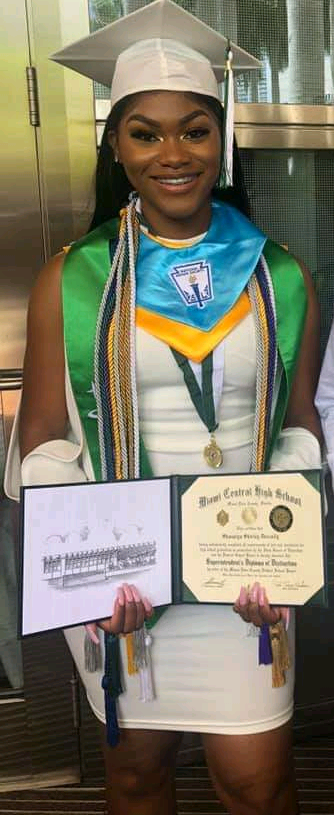 A local high school graduate has broken the glass ceiling, and she deserves recognition. Shanaiya Descally is an intelligent young lady who has been a top achiever since elementary school at Lorah Park. She has been in the top of her class in elementary, middle school at Miami Springs and high school. She graduated from Miami Central this month with a 5.4 G.P.A, the highest in her class. Shaniaya graduated one year earlier than expected and is going to Florida State University in the fall. She was awarded the Superintendent's Diploma of Distinction.
Crown and Glory
Despite the showers of blessings that seem to drench South Florida this weekend, I managed to crawl from under my covers to venture out of the house on Sunday. I attended The 16th Annual Royal Coils Natural Hair Beauty & Wellness Expo at the Westin Hotel in Fort Lauderdale. It was a celebration of elegance and the beauty of Black hair and culture. When I arrived, I received a gold crown with gems. I wore my gele though, so I already felt a sense of regality. There were booths with beauty and hair experts from all over the country. I enjoyed an Afro-Centric fashion show, hair demos, a beauty panel and poetry. The crowd was lively. Music was played from 10 to 8 p.m. courtesy of DJ Mekka Rose. Davica Williams, Supa Cindy and Felecia Hatcher-Pearson were honored for their work in the community. Ingrid B and Michele Bazin were the mistresses of ceremonies for the event. The entire thing was curated by Simone and Yanique Hylton, sisters and natural haircare experts for more than 13 years. They are the owners of Natural Trend Setters, a salon in Tamarac that services the tricounty area.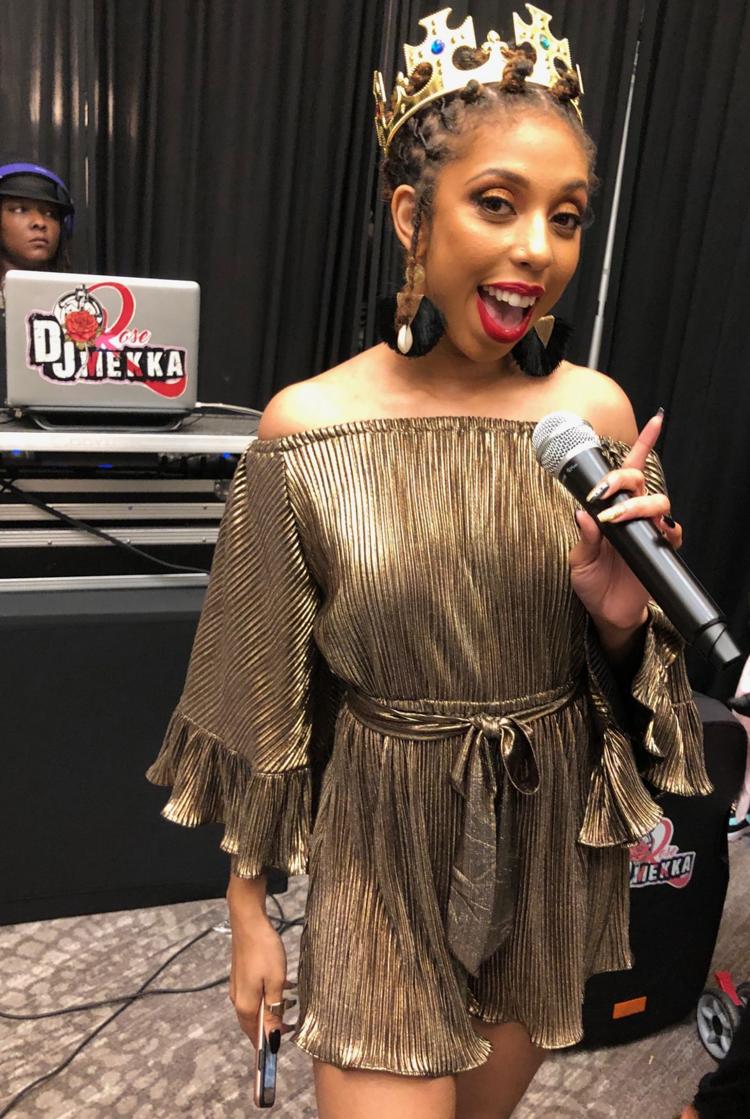 I learned a good amount of haircare and skincare, had a great time and met some awesome people. Black women are coming up with some many innovative and natural ways to secure their looks. Some of the local women who I rubbed elbows and shea butter with were Isheka Harrison, LaShannon Petit and Twyla Denise. Donata Joseph makes vegan-friendly soaps and hair products. I met Jenny Pierre, who invented a shower cap that gets hot for deep conditioning. Ianna Walker and Dimple Reid also had some sweet-smelling beauty products to show.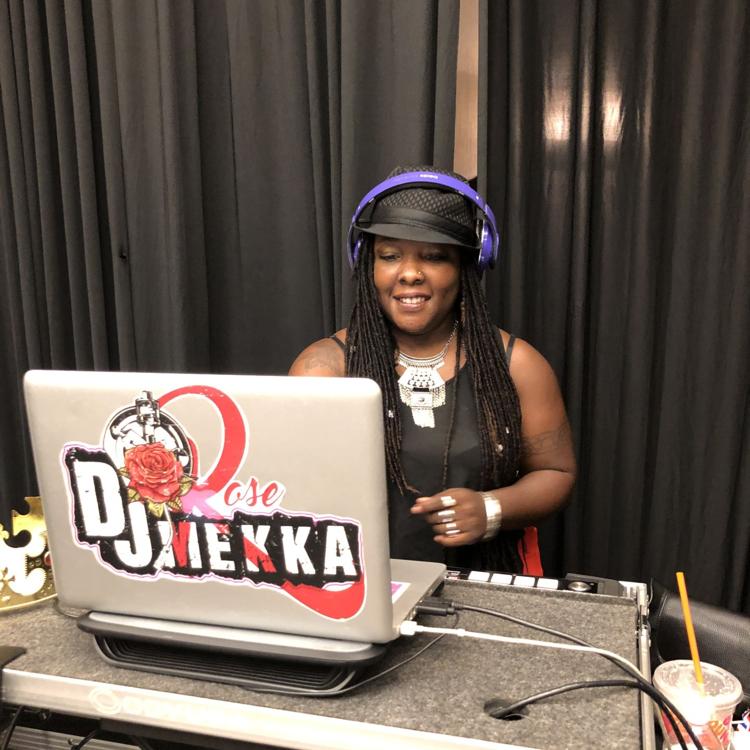 Caribbean Heritage Month
June is also Caribbean Heritage Month. For 14 years in a row, Caribbean heritage has been celebrated in the U.S. There are about 30 countries in the Caribbean and about 2.8 million Black Caribbean people in the U.S. In fact, Miami's first Black settlers were from the Bahamas. They migrated to Miami to build the Peacock Inn. The area in Coconut Grove where they settled and where some of their ancestors still live today is called the Black Grove. The Bahamian culture is so vested in Miami's culture that the conch dishes and junkanoo bands have been staples in our community. Although some of the traditions, cultures and even food may be different, we all share beautiful various shades of brown skin and a lineage to Africa. There will be Caribbean Heritage events throughout the county this month.
South Beach Lady
Last weekend, the weather faired better. I was able to luxuriate on the South Beach Lady. Not actually a woman, but a luxury yacht docked near Hollywood Beach. It is owned by Horace and Denise Inniss. I was there for the Embrace Girls Foundation's Third Annual Champions for Children Celebration. It was so much fun that I did not want it to end. Velma Lawerence, the founder and president of Embrace Girls held the event to fete those who have supported the nonprofit organization that mentors girls. Guests were asked to dress in nautical chic attire. I managed to pull together something really quick and get over to Hollywood Beach before the vessel sailed away. It is funny because I was scheduled to get on the yacht three other times this year. The first time I stood on the dock and waved as it sailed away. But not this time. I made it and was escorted up the stairs by two Embrace Girls wearing pink dresses and blue and pink ribbons in their hair. They were sharper than me.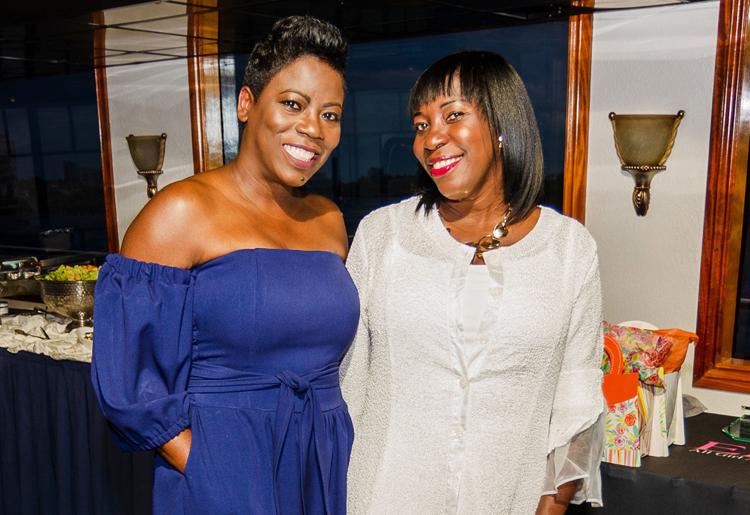 Lawerence honored radio host Tom Joyner, who talked about the overflow of hugs and kisses he often receives from the girls. Ralph Renzi, Cox Media Miami general manager brought his daughter with him to be honored. Jennie Teal-Hill, JCPenney manager; Carl Lee, Florida Community Development and Outreach manager; Maj. Ricky Carter, Miami-Dade Police; Jackie Vernon-Thompson, The Inside Out School of Etiquette; and Cynthia Hannah, principal of Arcola Lake Elementary were also recognized. The event was hosted by Alex Finnie, WPLG-Local 10 anchor; Tamara G., Lite FM radio personality; and Jill Tracey of HOT 105. The food, venue and company were magnificent.
Don't forget to live,laugh and dance in this world. If you would like to featured in this column, call 305-695-6210 or email ndaniel@miamitimesonline.com.