Trina is the female face of the Miami rap scene.
There. I owned it. Other opinions not really welcomed.
While noted that she rose on the shoulders of Trick Daddy, the first lady of Miami rap has forged her own way. She has launched Rockstarr Music Group, her own independent label, built a solid supporting cast who shares her vision and, most importantly, wants to expand the musical hemisphere. She was brought along and now she wants to bring along those who can add flavor to the brand she is building. The goal: a revival of sorts, a reboot, a Miami music takeover.
Her hip-hop career exploded when she recorded her first-verse ever on Trick Daddy's smash hit, "Nann" in 1998. Since then, she has paved her own way in music. Today, Trina puts on a proverbial suit and sit in the boardroom as a record executive. She's still doing what got her here in the first place: making music. Later this month, Trina will release her sixth, studio album.
"It's all about me wanting to do my own thing," said Trina. "Me having my own artists to look up to me and to be able to create raw talent that is undiscovered out there."
Trina herself was discovered the minute she took over the microphone in the studio with Trick Daddy, 11 years ago. As an exotic dancer, Trina was exposed to the movers and shakers in the Miami party and hip-hop scene. Some of her friends were Uncle Luke Dancers, a group of rump-shaking backup dancers for 2 Live Crew frontman, Luther Campbell. Rapping provided instant gratification for Trina. Now she wants to help up-and-coming artists do the same.
"It's just one of those things, you either got it or you don't," said Trina. "There's nothing in between."
With Rockstarr Music Group, Trina has discovered 10 rising artists. They fall under the umbrella of various genres of music including R&B, pop, hip-hop and fusions and offsprings of all three. The label so far mimics Miami's music scene, which Trina described as multicultural mirroring the demographics of the city.
Trina grew up in Liberty City, where she attended Charles Drew Elementary School and Miami Northwestern Senior High School. The young Trina would often listen to Janet Jackson and Whitney Houston and was "inspired by their iconic looks and styles." For hip-hop, she listened to local acts such as Uncle Luke and J.T Money.
After "Nann" became a chart-topping hit in the late '90s, Trina was signed to Slip-N-Slide Records with distribution from Atlantic Records. She released her first album, "The Baddest Bitch" in 2000 and second album, "The Diamond Princess" in 2002 followed by "Glamorest Life," "Still da Baddest" and "Amazin" between 2005 to 2010.
SUPPORTING CAST
Working under a label taught Trina how to be fair to artists. There will be no loaded contracts are other ways to "rip off" the talent, she said.
Trina does not have to be the steward over the artists on her own. She gets help from Rockstarr Music Group's head artists and repertoire (A&R) representative, Reginald Saunders.
According to Saunders, Rockstarr Music Group is a lifestyle.
"You can't just say you are a rockstar," said Saunders. "A rockstar is somebody that truly is inspired by music."
Saunders, a Miami Gardens native, grew up listening to Notorious B.I.G, 2Pac, Lil' Kim and was a byproduct of MTV. His biggest influence was Trina, his friend and the first local artist he saw get a break in the music industry.
"When she made it, she really gave me the stamp to let me know it's real - that an artist can really come from here," he said.
Saunders said the record label plans to revive the past by another Miami takeover of the industry.
As A&R, Saunders finds the talent and officiates over the music. He also does artist development, which he said is one of the components missing from the industry nowadays.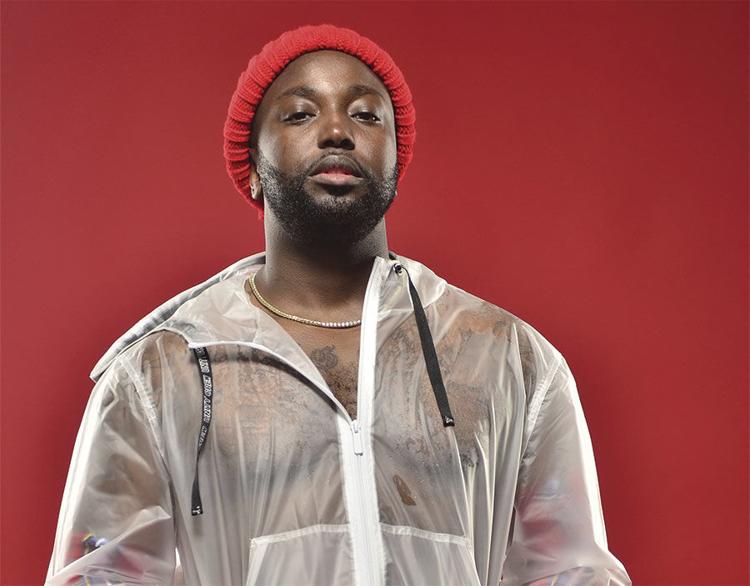 "Artists these days, they're not familiar with interviews, don't invest, plan for the future and aren't prepared," he said.
Saunders started off in music as an artist himself, but he found more comfort in being a ghostwriter for other performers and working behind the scenes with Trina.
Raymond Taylor, the artistic director, also helps the artists embellish their personas, a key tool in the social-media age. Taylor comes up with ideas to brand market each and every social media post.
TODAY-N-TOMORROW
Trina's new album is titled "The One," perhaps reflecting that it is her first album produced by her own label. "The One," features collaborations by other greats in hip-hop such as Lil' Wayne, DJ Khaled and Nicki Minaj.
Taylor visualized using UNO cards to promote the project, scheduled to be released on June 21. It will be the second album produced from Rockstarr Music.
Rockstarr Music Group also plans to make history with an upcoming all-female project entitled, "Queens Don't Compete." The album will be executive produced by Supa Cindy from 99 JAMZ, and Trina. Expect selections from hip-hop, pop to world genres.
In the meantime, Trina and Saunders are still looking for new talent. They said one of the biggest misconceptions out there about the music business is, that once an artist is signed, everything else happens magically.
"This is a real job," said Sanders. "People think that you are just handed this lifestyle. You have to work to maintain it."
Trina today is a different artist from when she was discovered at 19 years old. Trick and Trina are still like family, and like family, they sometimes have differences, Trina said.
Case in point: On a recent episode of "Love and Hip-Hop: Miami," Trick Daddy and Trina had a heated argument over who should be credited with what led Trina to her success today. Trick said he deserved all the credit. Trina said Trick introduced her to the world, but her hard work kept her relevant.
Two decades later, Trina is still known as "The Diamond Princess" and "Da Baddest." Trina also sees herself as "Wonder Woman."
"She is one of those people that could never be caged in," Trina said.
"Being the baddest means being very unapologetic, fearless and being able to live in your own truth and be determined to do whatever it is that you want to do," she said.
If you or someone you know has what it takes to be a rockstar, contact @reginaldsaunders or @raymondtaylortoo on Instagram. Trina could be found via @trinarockstarr.