Fully stocked with fare like plant-based burger patties and cashew nut cheese spread, Fort Lauderdale's Vegan Fine Foods is now open to provide both the vegan and vegan-curious shopper an alternative to traditional grocery stores in South Florida.
Hundreds of patrons visited the store at 330 SW Second St. in Downtown Las Olas-Riverwalk on its opening weekend of April 20 to 22 to sample and stock up on local and international vegan foods.
Across from the Museum of Discovery and Science and Broward Center for the Performing Arts, founder Steven Smith first stumbled upon the 4000-square-foot retail space while driving through downtown Fort Lauderdale and immediately contacted the property owners who were eager to lease it.
"This is my first retail location but I saw it and knew this would be a perfect location, for the store," said Smith, who had already been operating a vegan import-export business for years.
Smith moved to Boca Raton in 2014 after working for corporate giants like Proctor & Gamble and PepsiCo as a chemical engineer and corporate manager. Bearing master's and doctoral degrees, he's also worked in academia for about 20 years.
He moved to Florida to take a professor post at Florida Atlantic University's College of Business but had also been scoping out Florida as the best locale for the region's first all-vegan grocery store.
"Being a vegan for so long, it's a pain to have to go to quite a few different markets to get what you want and having to read all the labels to make sure you're eating the right things," said Smith.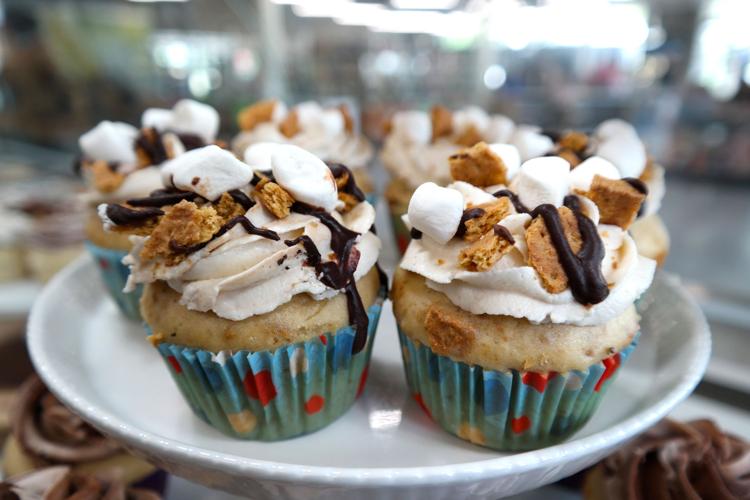 Smith became a vegan after first trying to cure his body from the toxicity that the stress of corporate America and the pursuit of two post-graduate degrees brought on.
"I didn't start out deciding to become a life-long vegan, I started a plant-based diet just to get my health back and lose weight. After a few weeks, I felt so great and had so much energy that 20 years later, I'm still a committed vegan," he said.
Vegan Fine Foods sells popular brands like Annie's, Daiya and Ezekiel Bread, but Smith was intentional that if he was setting up shop in Fort Lauderdale, he would appeal to the diverse ethnic groups of the region.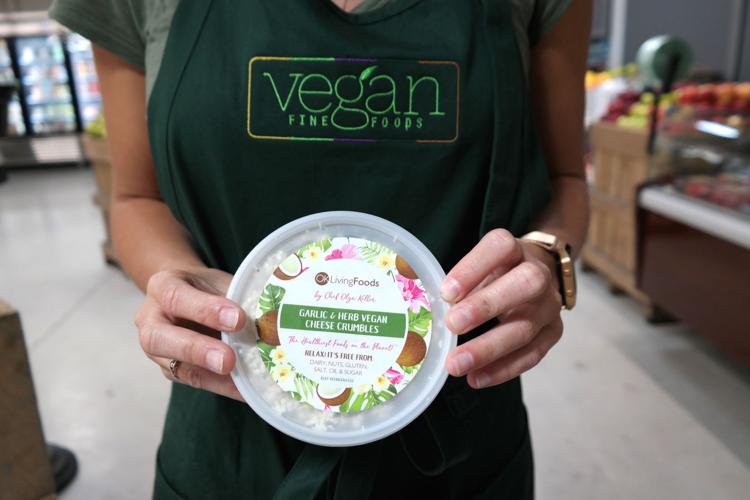 Therefore, about 25 percent of his inventory is made up of local brands featuring companies like Nutri D'lite which makes Colombian-style arepas out of Hialeah Gardens.
"We changed our entire line five years ago to be completely vegan and our customers love it even more," said Nutri D'lite owner Daniela Ochoa.
Another local whom Smith has joined up with is Chef Nina Minnerly who now manages Inika Restaurant from inside Vegan Fine Foods.
"We were selling at local farmers markets like the one in Delray Beach for seven years but never thought of having our own restaurant. We met Steven and couldn't say 'no' to the opportunity," said Minnerly, who is originally from Lebanon and has been a vegan for 30 years.
A couple of Haitian heritage, Jennifer Pierre and John Wilson walked through the store's doors after having decided to embark upon the vegetarian journey together.
Pierre, 24, said that in the Caribbean they already have a lot of vegan staples like cornmeal, plantains and fruit, which gives them a lot of options for cooking.
"I am going to miss my fried turkey and fried pork, though," said Wilson. "It's bittersweet, but I look better, I feel better, and my skin is glowing.
"Historically, Caribbean and Black American cuisine have been high in fats and sugars, resulting in a community's genetic pre-disposal to diabetes, high blood pressure and high cholesterol.
"We need to change things one plate at a time," said Tanya Wilson-Sejour, a native of Jamaica who lives in Fort Lauderdale. "We need to change it so we don't have the same incidences of diseases that have been plaguing us for generations."
At 41, Wilson-Sejour is a cancer survivor who works for the city of North Miami as an urban planner. She has been a vegetarian for 20 years and wants to see other members of the Black community making the shift.
"I think this store is a great thing to introduce to our minority community and Florida is a great market for it overall," she said. "I think that they should also make the Seventh-Day Adventist community a target market, too."
Wilson-Sejour attends Cooper City SDA Church and says that the Adventist religion preaches healthy eating and living as one of their main tenets because "a sick person doesn't have the full capacity to live in abundance as the Word of God says we should."
"A plant-based lifestyle is a healthier and happier lifestyle," said Wilson-Sejour. "I know an older couple who can still ride bicycle . . . we want to live until 100 and that's what we're taught."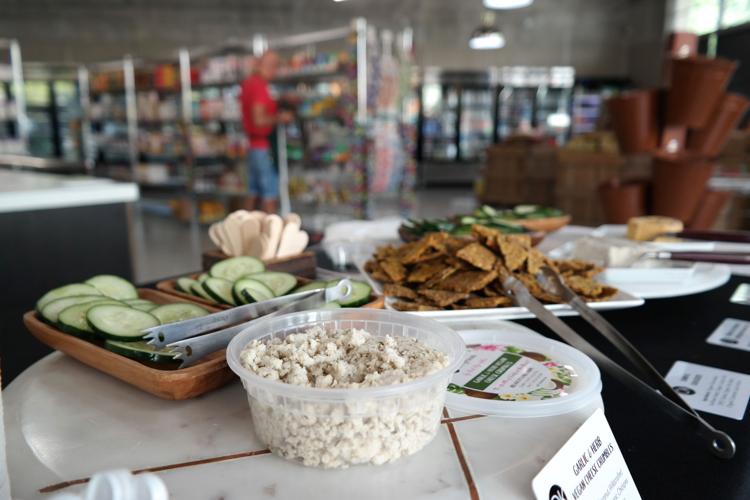 Catherine Gonzales, who has been living as a vegan in New York for over 20 years, found out about Vegan Fine Foods on Facebook and hopes Smith opens a store in NYC soon.
While Smith is interested in expanding to another store soon, New York isn't on the radar even though he is a native of Harlem, New York.
"I've been contacted by members of the Miami Beach community, and it looks like that may be a great location for store No. 2," said Smith.