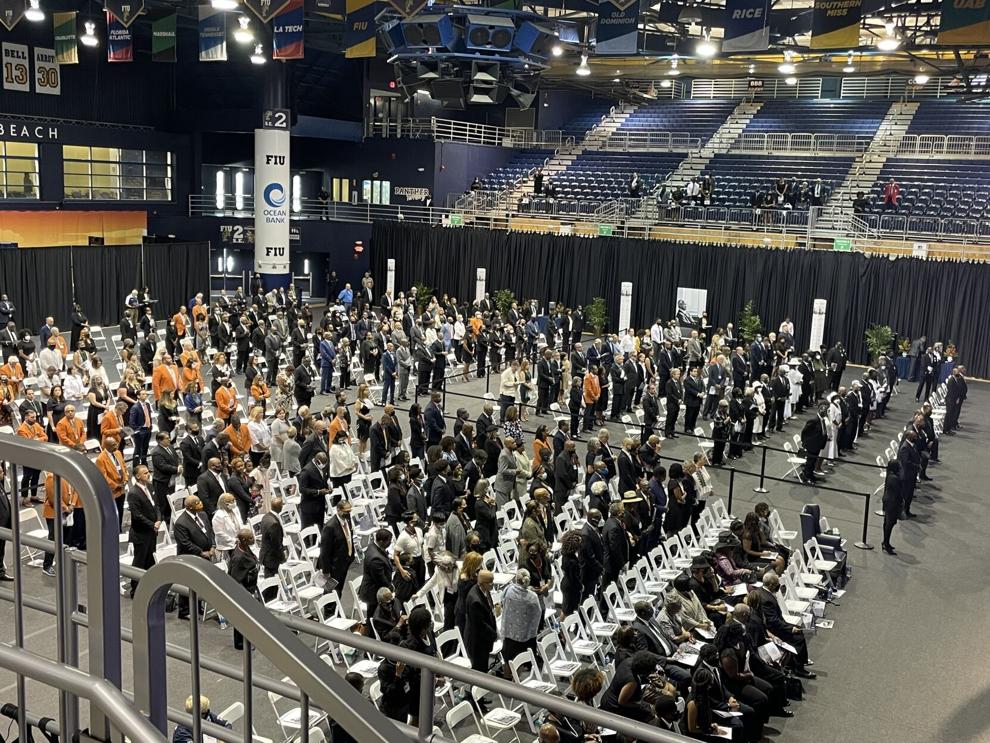 Family, friends and countless admirers said goodbye to a South Florida trailblazer last Thursday.
Hundreds gathered to celebrate the "purpose-driven" life of Albert Dotson Sr. with an emotional homegoing ceremony, held at Florida International University's Ocean Bank Convocation Center. The civic leader died May 29 at the age of 83, from complications due to amyloidosis, a rare organ disease.
Attendees prayed, laughed, sang and cried as those close to him reminisced on the difference he made in their lives and the community. The colorful ceremony also featured a dance tribute by Adrian Bell and the Dedications Dance Academy, as well as performances by gospel singers.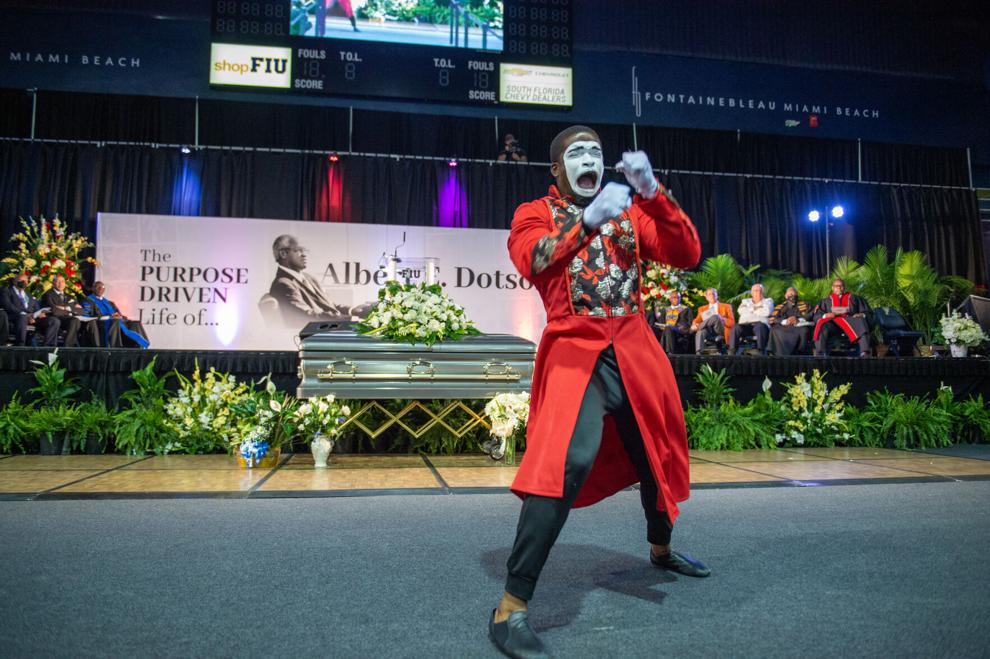 Although it was evident Dotson will be greatly missed by his loved ones, there was a sense of hopefulness in the crowd. Dotson had lived his life to the fullest and left behind a rich legacy, which many people aspire to.
Before becoming one of South Florida's great Black American institutional supporters and community advocates, Dotson was born in 1938 to a single mother in Memphis, Tenn.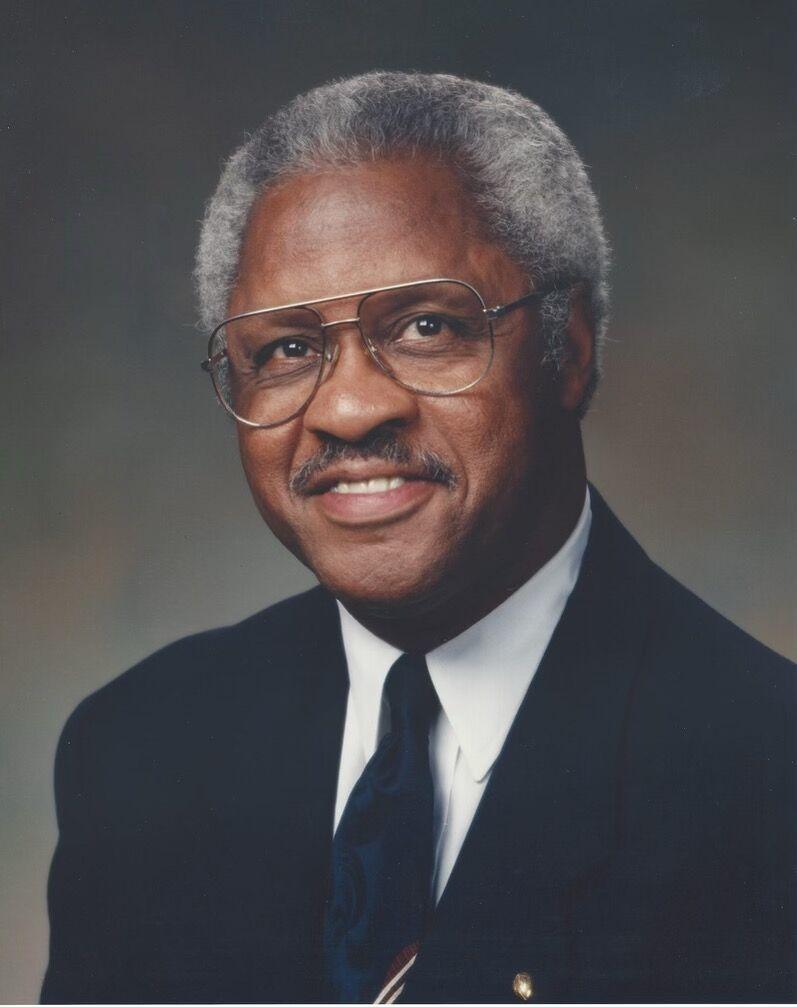 After his mother remarried the family moved to Detroit, where Dotson finished high school and got his first job – an entry-level position at Sears. He tirelessly worked his way up the ranks and ignored the racial limitations of the time. Within a few years, he became the first Black store manager in the history of the department store.
The ambitious young man also started a family in those early years. He married his wife Earlene and had five children before moving the family to Chicago, Atlanta and Miami, where they settled in 1976.
Dotson retired from Sears in 1986 after a 30-year career. He and his wife then formed a consulting firm, called Puryear Inc., and two concession stores at Miami International Airport.
He then became active in the community, endeavors for which he is most known. At Florida International University (FIU) he served on the foundation board of directors from 1983-200, chaired the board of trustees from 2009-2011 and helped found the school's college of medicine and college of law.
Mark B. Rosenberg, FIU's president and a friend of Dotson, said that the university is much better off because of the latter's service and support.
"Al never failed to make you feel good, to make you feel important, to make you feel like you could climb a mountain," Rosenberg said. "He did it with his family. He did it when he was on our foundation board and he did it as a founding member of our board of trustees."
"Al, you often reminded us that we stand on the shoulders of giants," Rosenberg continued, addressing his late friend. "Now, you're the giant on whose shoulders we stand on for the ages. Thank you for leaving us so much better than you found us."
Dotson by all accounts had a big heart and was strongly motivated to serve others. His other community involvements are vast and varied, including the Miami-Dade County Fair & Exposition, Miami-Dade Chamber of Commerce, Florida Memorial University, Baptist Health South Florida and others.
He racked up a long list of leadership positions along the way, many marking the first time a Black man had held that position. One of them was on the famed Orange Bowl Committee, where he served as its first Black president.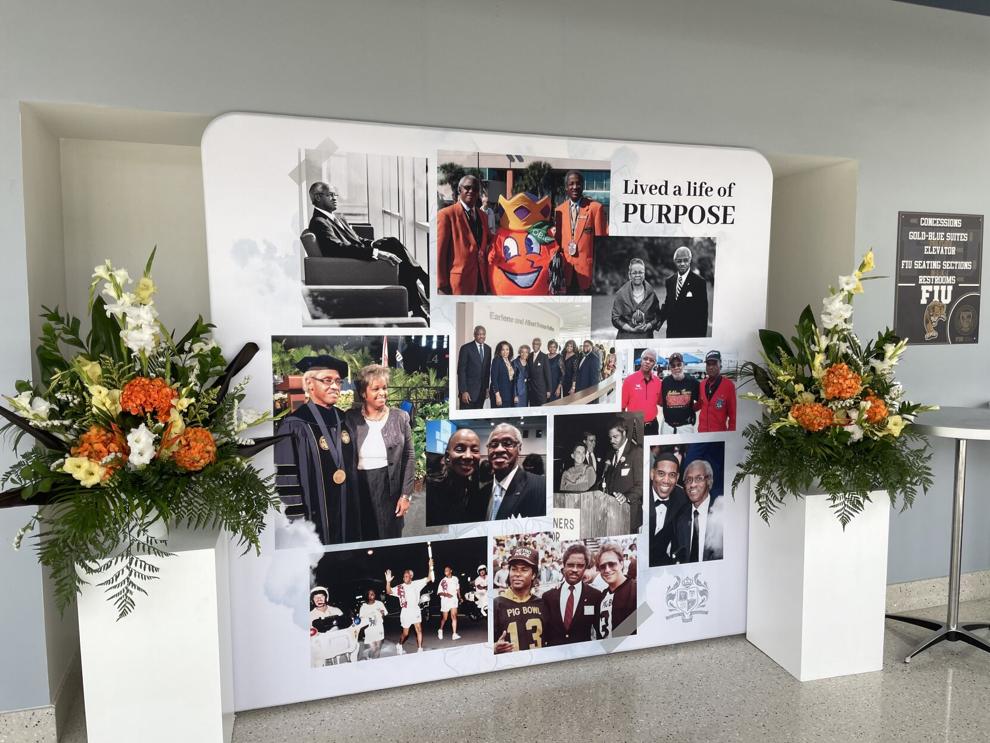 Jack Seiler, current president and chair of the committee, said that Dotson's leadership inspired him.
"Somebody asked me to describe him, and I said this is a situation where someone who really leads a life of goodness achieved greatness," Seiler said. "And that to me is the real-life story of Al Dotson, not the fact that he might be the first Black leader. Regardless of his skin, he was just a great leader."
Dotson's friendships were deep, and he treated those he loved like family.
One of his longtime neighbors, Steve Smith, recalled an awe-inspiring instance through tears at the ceremony.
Smith was a federal agent in the 1980s investigating Miami's drug trade and had received multiple death threats, which Dotson knew about. One morning, Smith received a call from his wife telling him that a strange man had parked his car outside their house. Smith told her to call the police, then he called Dotson, who lived next door. Dotson immediately went outside and confronted the man, without regard for the possible danger of the situation. Smith was shocked that Dotson would potentially put his life on the line for his friends. The man ended up being a new gardener to the area and no threat. According to Smith, he still remembers how "moved" Dotson's actions made him feel.
Other friends recalled instances of Dotson giving them free tickets to the county fair and Orange Bowl. One companion said Dotson took off a silk tie from around his neck and gave it to him as a gift, just because he admired it.
"He was always making a difference, anywhere he was," said Thomas W. Dortch Jr., a friend of Dotson's and chairman of 100 Black Men of America, a civic organization and service club.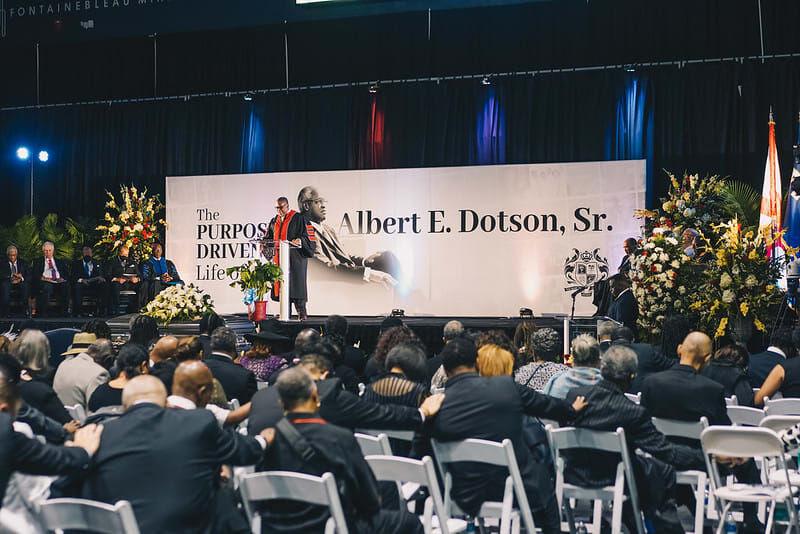 Dotson leaves behind five children and 13 grandchildren, as well as his beloved wife. His son Albert Dotson Jr. spoke alongside his siblings toward the end of the ceremony, saying his father's dying wishes were for them to take care of each other and put family first.
And while Dotson's death has created an immense void in their lives as well in the community at large, the lessons in kindness, compassion and service that he provided will surely inspire others to follow in his footsteps and fill that emptiness.