Florida Memorial University has suspended in-person classes.
Dramatic changes were announced by university officials this week after two weeks of turmoil that began with a rise in reported COVID-19 cases on campus. Amid allegations of sexual misconduct, Ernest T. Jones, FMU's athletic director, has resigned. In turn, the university announced its first female athletic director as his replacement.
In a virtual press conference Monday, FMU announced that Chevonne Mansfield, deputy athletic director, will serve as the new interim athletic director, replacing Jones – making her the first African American woman to serve in that capacity at the university and the 10th in the NAIA.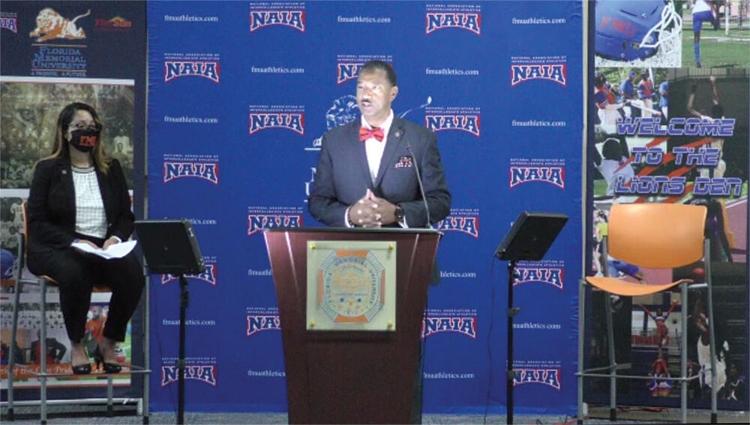 Mansfield has 15 years of experience in college athletics and has been the university's deputy athletic director and senior woman administrator since 2019. Before joining FMU, she served as communications director for the LEAD1 Association, which represents athletic directors of the NCAA Football Bowl Subdivision.
"I look forward to helping our department and our university meet challenges and embrace new opportunities," Mansfield said. "I want [our student-athletes] to know how incredible they are and that we will walk with them, hand and foot, forward. … What we want to do is take what's special about Florida Memorial and amplify that. We have a lot to be proud of, but there's still a lot of work to do."
In a statement released by university president Dr. Jaffus Hardrick, he stated that Jones had resigned as athletic director and that "he would be leaving his role to pursue other career opportunities."
Jones had been accused by student-athletes and employees of threatening to take scholarships away from students, removing students from teams and suspending coaches who have spoken out about the coronavirus crisis on campus. Jones did suspend two coaches – football coach Timothy "Ice" Harris and volleyball coach Marrita Crockett-Moulton, who have since returned to their jobs.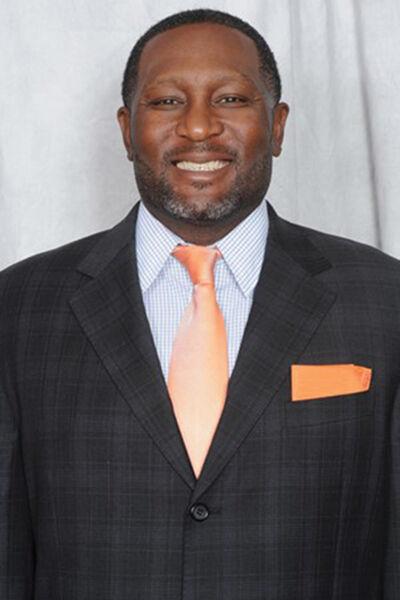 Jones faces multiple unconfirmed accusations of sexual misconduct, some that, sources tell The Miami Times, occurred against coworkers.
In one week, two petitions called for Jones' removal – one garnering 777 signatures before it was taken down by the creator and another calling him a "sexual predator" that received 118 supporters.
The Miami Times asked the university about the allegations and the petitions.
"We are aware of the petitions concerning Mr. Jones. However, the university has no further comment on any employment matters at this time," said FMU spokesperson Dr. Marc Williams.
The switch to remote learning that began Monday was announced by the FMU president in a second statement.
The remaining sports – men's football and soccer – are now cancelled, following the cancellation of women's volleyball and soccer two days prior.
"Currently enrolled student-athletes will retain their scholarships through the completion of the academic year if they choose to remain at FMU," the statement read. "We regret having to suspend these valuable programs."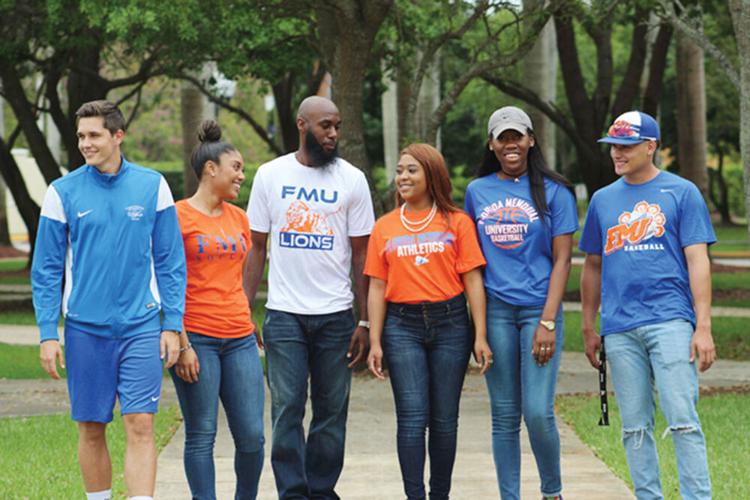 Throughout October, students and employees expressed concern over the school's handling of the virus as it began to spread throughout the Lions' athletic sports teams – where, at one point, at least 30 football players tested positive, according to several sources. The Miami Times knows of two parents that have come to the university to advocate on behalf of their children; one flew in from another state.
The Miami Times spoke to four students who were involved with athletics prior to Jones' resignation. Like the following student, who chose to speak with The Times anonymously for fear of retaliation, the three others had similar stories.
When the student-athlete arrived at FMU in August, temperatures were checked before practice. They were impressed by the school's coronavirus protocols, which included social distancing and the use of masks, "But that lasted for like a month," said our source.
The student-athlete began to see that testing was down to once a month and people on campus had stopped social distancing and wearing masks. The reason for that, they said, was because when working out and practicing for sports, masks are uncomfortable, so students were given permission to take them off. Students started getting tested for COVID-19 off campus when results from tests taken at FMU took too long to arrive.
"Around the end of September, we started to receive a lot of emails from the university saying that there was an increase in positive cases, including staff and student-athletes, and [my friends and I] were really scared because we didn't know how many cases and we have the right to know how many cases there are on campus," they said.
Before the student knew it, they were hearing from others around them that several of the university's sports teams had confirmed positive cases. That's when they heard that campus housing had begun to designate isolation dorms. Nonetheless, those who tested negative for the virus were still roaming alongside those who tested positive, whether they were picking up food in the dining hall or continuing to share a dorm room.
As a result of the coronavirus spread on campus, teams pressed for the last game of the season to be played without fans to reduce further infection. Athletic director Jones allegedly ignored the requests and allowed fans into the final game, forcing the entire team into isolation.
"After that game, a lot more students tested positive, including on my team, and we started isolation," the student said. "We are still in isolation because we got another student who tested positive last week!"
Seeing that their concerns were going unnoticed despite having meetings with administrators, our source and their team turned to social media to put pressure on the school to take the crisis seriously.
The student went on Twitter and posted that the school prioritizes money over the health of its students, accused the school of negligence and encouraged others to speak out. Although the student did not face personal consequences, which they believe is because so many people got involved – peers and coaches faced retribution.
"We were still on social media and some coaches got suspended, others resigned. Student-athletes got expelled from teams and it just made us angrier," the student said. "And finally, the president sent out an email doing what needed to be done before."
It was only last week that FMU implemented rapid testing and a COVID-19 dashboard on its website.
FMU had just 500 enrolled students before the announcement to close campus. The COVID-19 spread and switch to remote learning may result in the private university losing revenue if enrollment declines further, since HBCUs rely more on tuition than on endowments and big donors than other colleges and universities.
Williams said that while enrollment at the university is down slightly compared to this same time last year, it is not unexpected. The school was not able to provide a precise enrollment figure at press time.
"We anticipate that we will recover some students in the spring semester and have a much stronger showing in the fall of 2021," he said. "What we are facing is consistent with the challenges across higher education: How do you provide the student academic and social experience safely in the face of a global pandemic? It is our intention to have face-to-face instruction in the spring."
Williams said the university will become even more proactive about its communications with students and parents through various touch points, and ensure that students are having conversations with faculty about their academic majors or remote learning.
A March 2020 report by the Department of Education states that at least 1 in 10 of the nation's roughly 100 HBCUs operating today were financially fragile even before the coronavirus endangered all colleges and universities.
One large portion of revenue loss among universities and colleges comes from athletics. FMU revived its football program this season for the first time in 62 years. According to HBCU Sports, FMU and Coahoma Community College were the only two HBCU athletic programs competing in fall sports. Located in Mississippi, Coahoma CC also is facing challenges in the wake of the pandemic – the college has canceled its Oct. 24 homecoming game due to COVID-19.
According to Williams, FMU is looking to see its numbers increase in enrollment as the school introduces more programs, adds a health care administration degree, a data analytics certification, and a STEAM and eSports program that will provide students with careers in technology, augmented and virtual reality, animation, health sciences, communications, entrepreneurship and marketing.
"We also look to see our numbers increase as more students are attracted to some of our top academic programs, such as aviation, computer science and education," he said. "Our suspension of the season will give us the opportunity to minimize potential risks and pivot for what we hope will be a more stable season next year."