Developing mentoring relationships to support youth has become even more critically important for Big Brothers Big Sisters (BBBS) of Miami during the pandemic. Despite having to pivot to e-mentoring and weekly food distribution events, the organization continues to tailor programming and dedicate resources to youth and families.
"Even in the midst of a pandemic, there are still creative ways to engage our kids," said Gale Nelson, organization president and CEO.
Some of that creative programming has included a sushi-making workshop at Sushi Maki; a Love of Play toy drive sponsored by Hasbro; and Wild About Our Littles, a sightseeing event sponsored by the Florida Fish and Wildlife Conservation Commission, scheduled to take place next month.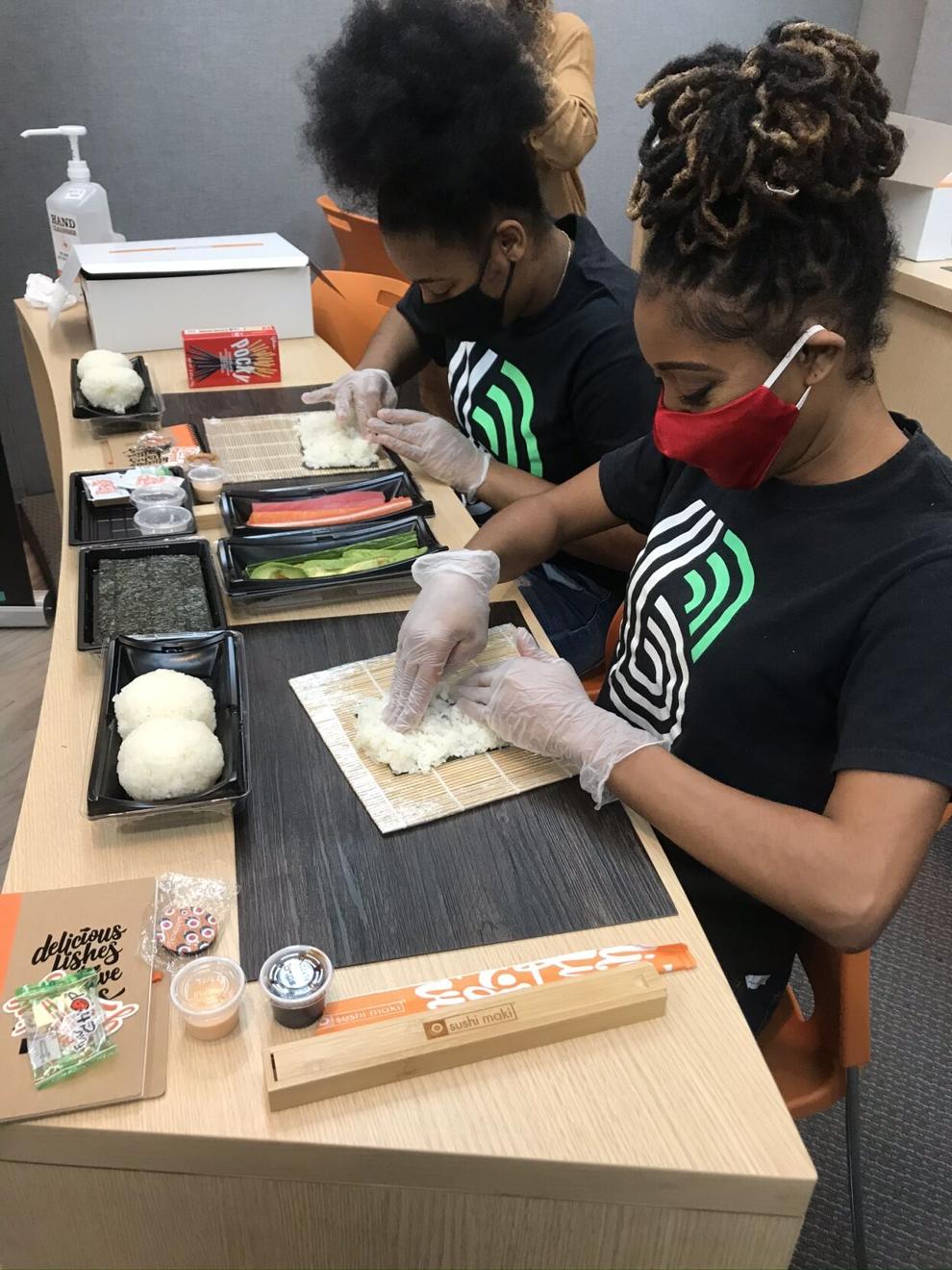 Building meaningful partnerships to advance its mission are high on BBBS Miami's priority list, starting with the recently announced "Buccaneer Partnership." The collaboration will allow Barry University faculty, staff and students to volunteer for the organization's youth mentorship program, pairing them with mentees who have an incarcerated parent.
For 63 years, BBBS Miami has built long-lasting relationships to discover hidden talent in Miami's youth and help them reach their full potential. Established in 1958, the local agency facilitated more than 65,000 mentor-mentee pairings and has been widely recognized as a premier mentorship organization for its evidence-based development program.
The organization has three one-to-one mentoring categories: community-based mentoring, site-based mentoring and school-to-work. For each, a Big (mentor) is matched with a Little (mentee) based on backgrounds and common interests, like hobbies or profession. The community-based approach allows Bigs and Littles to explore the community through different activities, whereas site-based programs requires the pair to select a designated location for meetings. The school-to-work program is similar to job shadowing, where high school students are matched with an industry professional to gain insight into a career or business.
"The impact of what we do is priceless," said Nelson. "We are not just saving kids, but simply igniting their power and promise. Mentoring is not just nice, it is necessary to expose opportunities that could lead to future employment."
Prior to COVID-19, the program required matches to meet twice a month in-person for a minimum of four hours. Now, as the organization welcomes Barry into the fold, the mentoring program will include hybrid events to maximize the experience for both Bigs and Littles while staying safe in the era of COVID-19.
The partnership was formed after Ruban Roberts, former president of the Miami-Dade Branch of the NAACP, introduced Nelson to Dr. Mike Allen, Barry University president. Once they spoke about their respective organizations' social justice and community engagement legacies, the two knew right away a partnership would be mutually beneficial, and formalized the relationship at a signing ceremony.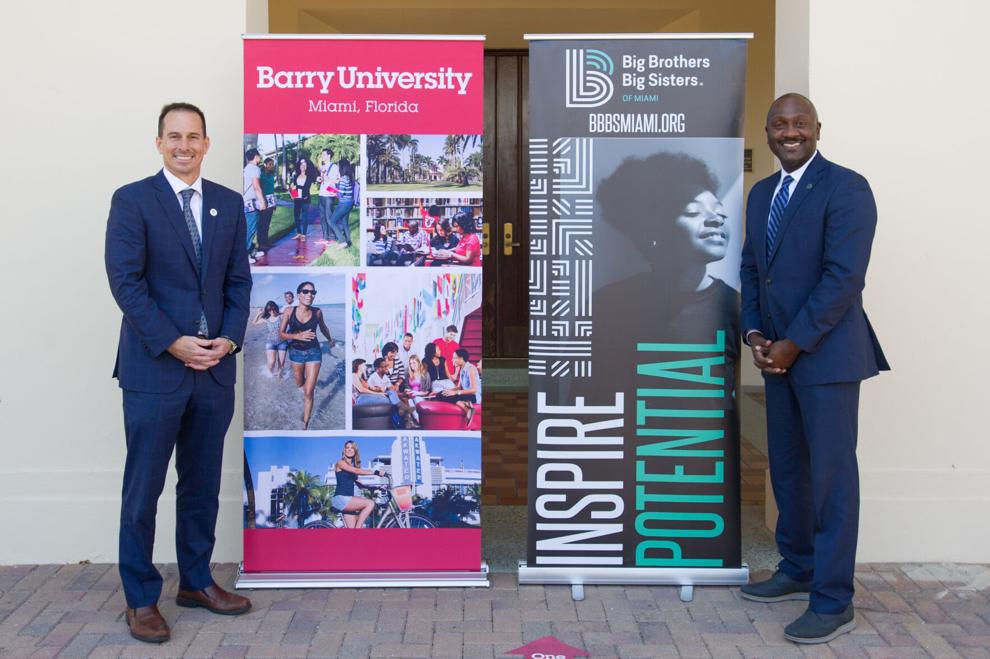 "This is a great learning opportunity for our students, faculty and staff," said Allen. "The greatest path to social mobility is through education. We as a university can offer a variety of educational programs and mentoring opportunities on how to make college more accessible and affordable."
Forty Bigs will be selected from the university to join the program through a vetting process. Littles will come from a list of referrals from community organizations, schools or parent sign ups.
"We want to break the cycle of delinquency and engage our Littles in the educational workshops Barry has to offer," said Nelson.
The university is already working on creating a club on campus that focuses solely on the mentorship opportunity with BBBS Miami. Workshops explaining how to navigate the college admissions process and seeking scholarships or grants will be made available to mentees, in addition to campus events like the annual College Brides Walk domestic violence awareness event.
Allen looks to the partnership as a long-term effort to address educational and financial disparities in low-income communities. He wants to build out a robust scholarship program for Littles to become future Buccaneers.
"I think we really have a chance to make college a reality for them and encourage them to attend," he said.
Outside of the partnership with Barry University, Nelson will use his "Game of Life Community Conversation Podcast" to explore the impact of mentorship in Black communities through discussions with featured guests such as Barry's school of social work dean Phyllis Scott, BBBS Miami alumni and other community leaders.
Since joining the organization more than 15 years ago, Nelson told The Miami Times he feels most proud to see Littles become successful like alumnus Darrin Smith, former Dallas Cowboys linebacker and two-time Super Bowl champion, who now serves as the organization's celebrity ambassador.
"My focus is to continue to build our network of friends, donors and volunteers, and doing a more effective job of engaging alumni," he said. "Who better to talk about what we do than those who have experienced it firsthand to strengthen the legacy of our organization."
BBBS Miami plans to use existing partnerships with higher learning institutions like the University of Miami, Florida International University and Florida Memorial University to expand its reach and impact on the community. Miami Dade College will soon be added to the list.