Residents of Coconut Grove's historic Black community have a choice to make this November in the Miami-Dade County Commission race for District 7 between Raquel Regalado and Cindy Lerner.
Regalado is a radio host, former school board member, and the daughter of former Miami Mayor Tómas Regalado. Lerner is a former Pinecrest Mayor and Florida state representative. The district includes Coconut Grove, Key Biscayne, part of Brickell, Coral Gables, South Miami, Pinecrest and part of Kendall.
The nonpartisan seat is currently held by Xavier Suarez, a former City of Miami mayor and the father of the current mayor, Francis Suarez.
Regalado, 46, was born in District 7 and has lived there her entire life. She is raising two teenage children with autism. Lerner, 68, also grew up in the district and raised her three children, now adults, in Coconut Grove. She is leading in campaign donations, having raised $296,494 as of Friday. Regalado has raised $189,312.
The Grove is often thought of as a lavish, arts-driven community. However, this only describes one portion of the area, which is visibly different from another known as West Grove, a community settled by Black Bahamians who helped build up the neighborhood in the late 1880s. Gentrification has brought high-end retail businesses, soaring commercial high-rise offices and luxury residential towers to the area, squeezing out lower-income residents.
Working to improve the area while trying to preserve what is left of its culture, Black community leaders in the Grove are stepping up and speaking out in support of their candidate of choice.
Among the leaders is longtime resident and activist Linda Williams, vice chair of the Coconut Grove Village Council. Williams said she'd met with Lerner, who regularly attends council meetings.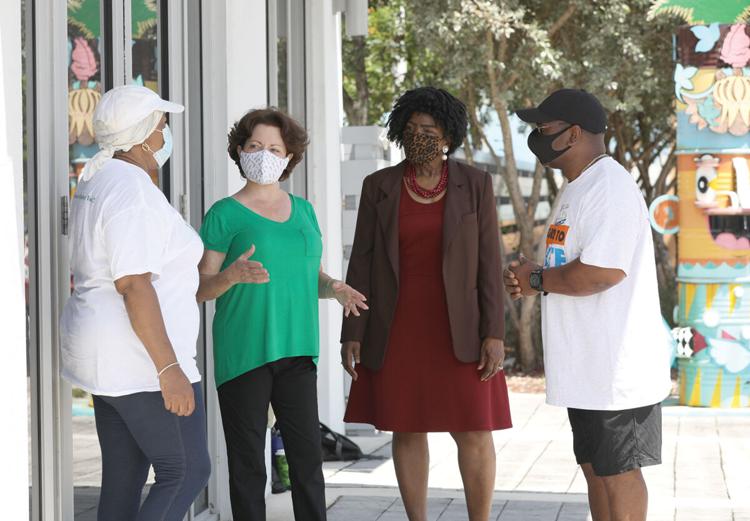 "She always showed up. In City Hall, I would always see her, probably in the back row of the chamber. She just sat quietly, observed and took notes. She'd attend ministerial alliance meetings, crime watch meetings – she came to all of our meetings every month," she said.
Lerner's appearance in the community alone gave Williams reason to support her, because of what she can do to help.
"For this community, a lot is needed," said Williams. "We are the hole in the donut. There is a lot of wealth around us so the assumption is to say you live in Coconut Grove and people say, 'Oh wow.' No, it's not 'Oh wow.' We are in distress. We are in dire need."
Lerner has said that restoring and upgrading housing stock in the area is the first step toward bringing in and incentivizing affordable-housing developers.
"For many of [these buildings] it's too late, because developers have come in like vultures and purchased properties. These could be public properties that could be built for opportunities to have the historic families that have lived there for generations be able to stay. For some of the properties, I don't think it's too late. I think the county should purchase properties where they're affordable to do so, so that they can build on them," she said.
J.S. Rashid, president and CEO of the Collaborative Development Corporation and the founder of Kroma Art Space and Studios on Grand Avenue, also endorses Lerner. He said the Grove needs a leader that has reached out to the community, and that she is the only candidate that has done so and in a meaningful way.
"Our elected leaders express empathy, but they can't follow through with the necessary actions and they have oftentimes been distracted by political considerations and money," he said. "Other people say, 'We have a lot of opportunities to do general development here,' but if we give the fair due or promote equity among the historic residents, that might be off-putting to these developers, so [politicians] sweet talk and do nothing."
Lerner said there are initiatives with Miami-Dade County Public Schools (M-DCPS) that can include affordable housing.
"There are a couple of areas where public schools are pretty aged, to say the least, and I think that if the county and school system partnered up, there would be opportunities to build new schools with housing attached to them, with a community center for real involvement," she said.
Lerner also sees possibilities to create new cultural arts community centers, such as preserving the Coconut Grove Playhouse and developing new cultural spaces, much like she did as mayor with the Banyan Bowl amphitheater in Pinecrest Gardens, located on the former site of Parrot Jungle.
One of Regalado's priorities if elected commissioner is building affordable housing around transit hubs for residents through federal funds.
"In terms of gentrification and what has happened in the Grove, I think part of the problem is that there was this sort of run to establish procedures, and what was not considered is the time lag from when you start that process to when that process is approved. It created a vacuum where a lot of developers stepped up and took advantage of the situation," she said. "Our number one issue is to ensure that the residents of the Grove get to stay in the Grove."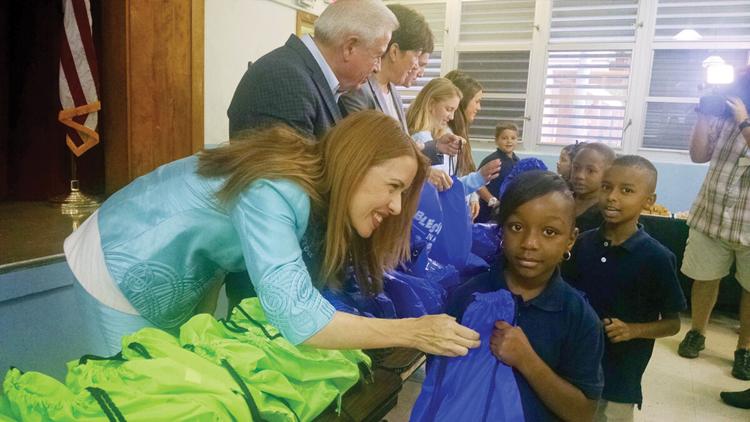 Longtime Coconut Grove activist Vernon Hawthorne Clark Sr., 83, called The Miami Times to express his support for Regalado as a founding West Grove family member because he is passionate about her advocacy for children.
He emphasized, "Who is fighting for the children? Who is fighting for the grandchildren?" Clark hasn't lived in the district since the 1960s, but still returns for church on Sundays and remains active in West Grove politics.
As former head of the education committee of the Adrienne Arsht Center, Regalado supported making the Coconut Grove Playhouse an educational initiative, and had students from schools in the West Grove, like Frances S. Tucker Elementary, visit as a way for children to have greater access to the arts.
Cindy Lerner
During her time as Pinecrest mayor from 2008 to 2016, Lerner implemented the Pinecrest People Mover transit bus, which makes several stops throughout the village. It is free for everyone, and especially benefits students who do not qualify for bus services from their schools.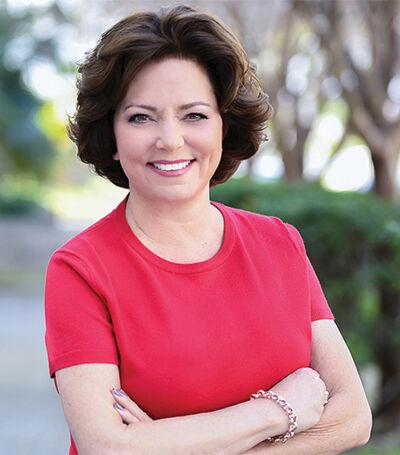 As an attorney for the Guardian ad Litem Program for 16 years, she started out on children's issues and it inspired her to run for office. She campaigned as a Democrat and won a seat in the State House of Representatives.
"I saw how dysfunctional the child welfare system and juvenile court were in addressing the needs of the most vulnerable children," Lerner said.
Over the years she's also become an environmental advocate. She's focused on the coastal area and emphasizes the need to expand trails and green space in the district. During her years as mayor, she implemented a climate action plan that addressed sea level rise, flooding and other threats of climate change. As chair of the National League of Cities, she fought for effective environmental policy.
She said her priorities have shifted a bit due to the pandemic, pushing down the list what was once was a laser focus on transit and alleviating traffic, as now most people are working or going to school remotely. However, expansion of transit is still top of mind.
Raquel Regalado
Regalado, who is also an attorney, ran for a seat on the Miami-Dade County School Board after her daughter was diagnosed with autism in 2010 and asked to leave her charter school. At the time, there were rarely any options for children with disabilities. Regalado, a Republican, decided to make it her responsibility to make programs and services available for those with special needs, something she still stands by today.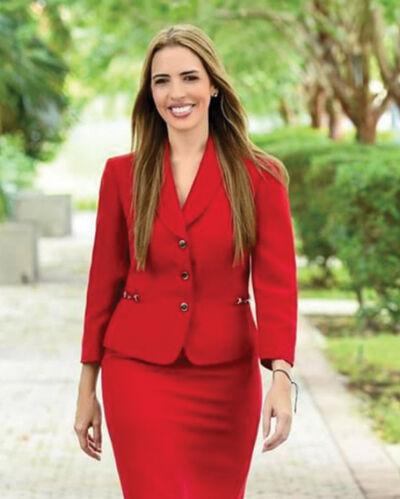 Despite being the daughter of a former Miami mayor, Regalado said she first got involved in local politics when she supported Democrat Alex Sink in the 2010 gubernatorial race against Rick Scott. She ran against Carlos Giménez in 2016 in an unsuccessful bid for the Miami-Dade County mayoral seat.
During Scott's term as governor, he cut the state education budget by about $1 billion, leaving the county to figure out how to make ends meet.
"During that time, I restructured Miami-Dade County [Public Schools] transit," Regalado said. "It was a little political at first, but it ended up getting the full support of the board and we went forward with a five-year plan to replace the old and ineffective buses with newer, smaller ones that have seatbelts."
In addition to transit, water quality has always been a focus for Regalado's campaign. She has been talking about septic sewers for seven years and how Miami-Dade should upgrade its sewage plants and cut ocean outfall, which she said would result in bringing state funding back to the county.
Coconut Grove's Rich History
While many of Miami's neighborhoods have history that date back for generations, West Grove is an especially vibrant community that is steeped in culture.
According to Dr. Paul George, resident historian of HistoryMiami Museum, Mariah Brown became the first Black Bahamian resident in 1889. She took a job at the Peacock Inn, at the time the only hotel in the Grove.
By the 1890s Brown had built a house on Charles Avenue, within walking distance of the inn. She told her husband, who was still in the Bahamas, of the agricultural and construction job opportunities in the area. Word quickly spread to other Bahamian families, and soon a dozen or so had come to West Grove to forge new lives.
Within a decade of Brown's arrival, institutions such as churches, meeting halls and a library began to emerge. There was much interaction between the Black and white communities, because many of the former were working for the latter, across Main Highway. Unlike other parts of the country under Jim Crow, Coconut Grove residents, regardless of race, had a cordial relationship.
Coconut Grove was incorporated as a town in 1919 and quickly grew in population. By 1923 it became the City of Coconut Grove. Things began to change with the annexation of the Grove to Miami in 1925.
"The city's ordinances then overran what had been the earlier ordinances in the Grove, and one of the first things the city did was fence off the 'Black Grove' – a little bit on the West Grove side of Main Highway – from a so-called white Grove, so it became a more segregated area at that time," George said.