There are still no arrests in the murder of 6-year-old Chassidy Saunders, who was shot and killed leaving a birthday party in January.
Saunders' family is asking for the public's help in solving the case.
"She was just a beautiful, full-spirited little girl," her grandmother, Sharon Cullins, said at a Monday news conference where she and her family members stood alongside Miami-Dade State Attorney Katherine Fernandez Rundle and Miami Police Chief Art Acevedo. "Please come forward and let us know who did this to our baby. It's very hard to wake up every day knowing that Chassidy is not with us."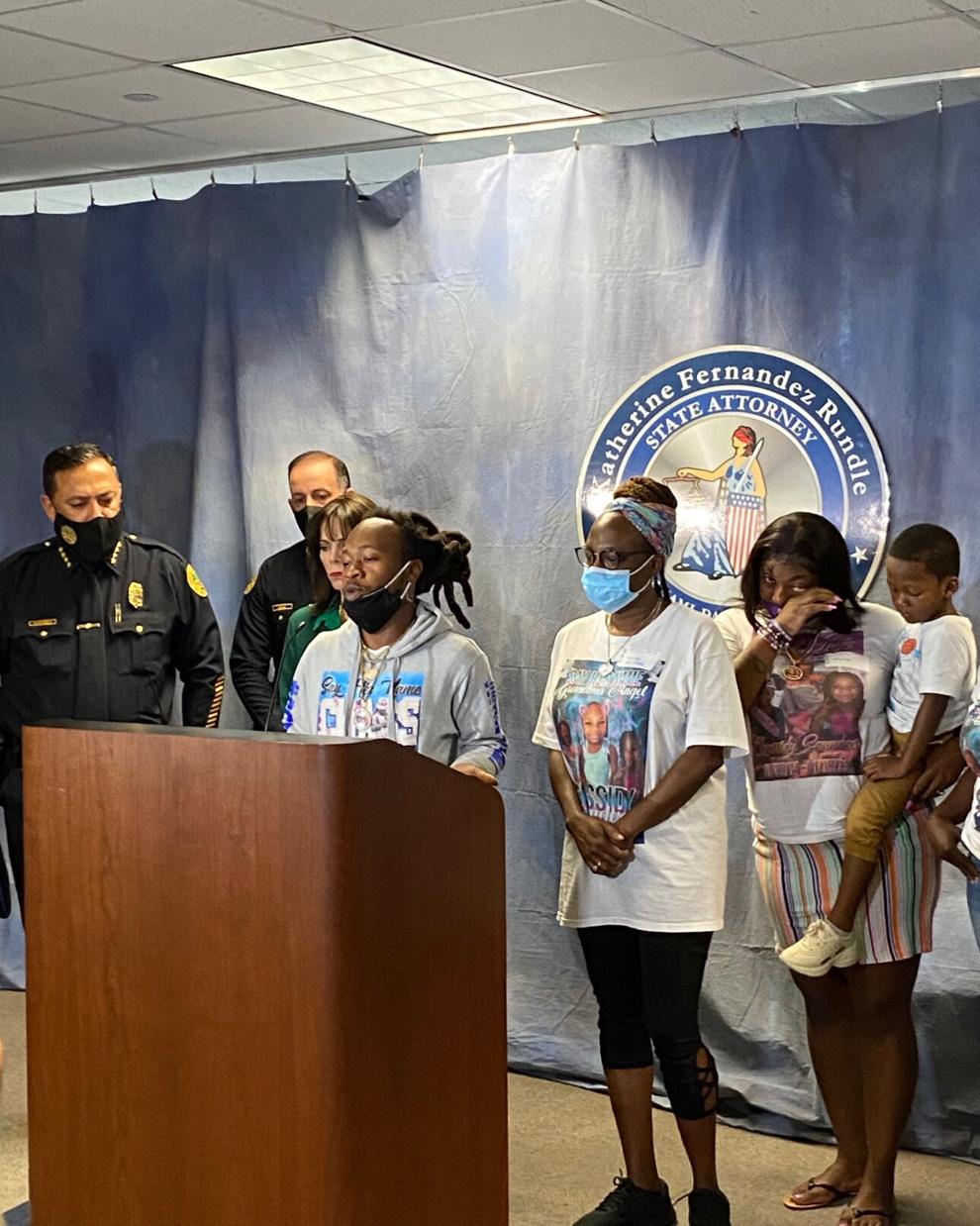 Chassidy's father, Charles Saunders, said his son – whose mother held him in her arms during the conference – frequently asks about his sister.
"It's hard, especially when we have our youngest son who doesn't know anything. He misses his sister, his other half," said Saunders. "We go through days, sit at the table, eat, have to hear my youngest child ask me, 'How did Chassidy die? When is she coming back? Where is she? How's she doing?' That hurts."
Chassidy and two adults were shot in a drive-by near Northwest 6th Place and 55th Street on Jan. 16, 2021. The adults survived, but the child died from her injuries at the hospital.
She joins the long list of innocent lives lost to random gun violence in Miami. Her father reminded the public of Elijah LaFrance, a child who was shot and killed last month while celebrating his birthday and whose killer also has yet to be found.
"First it was Chassidy in January, then three months later, it's Elijah. Another 3-year-old innocent child lost to gun violence. You're all just letting them get away," he said.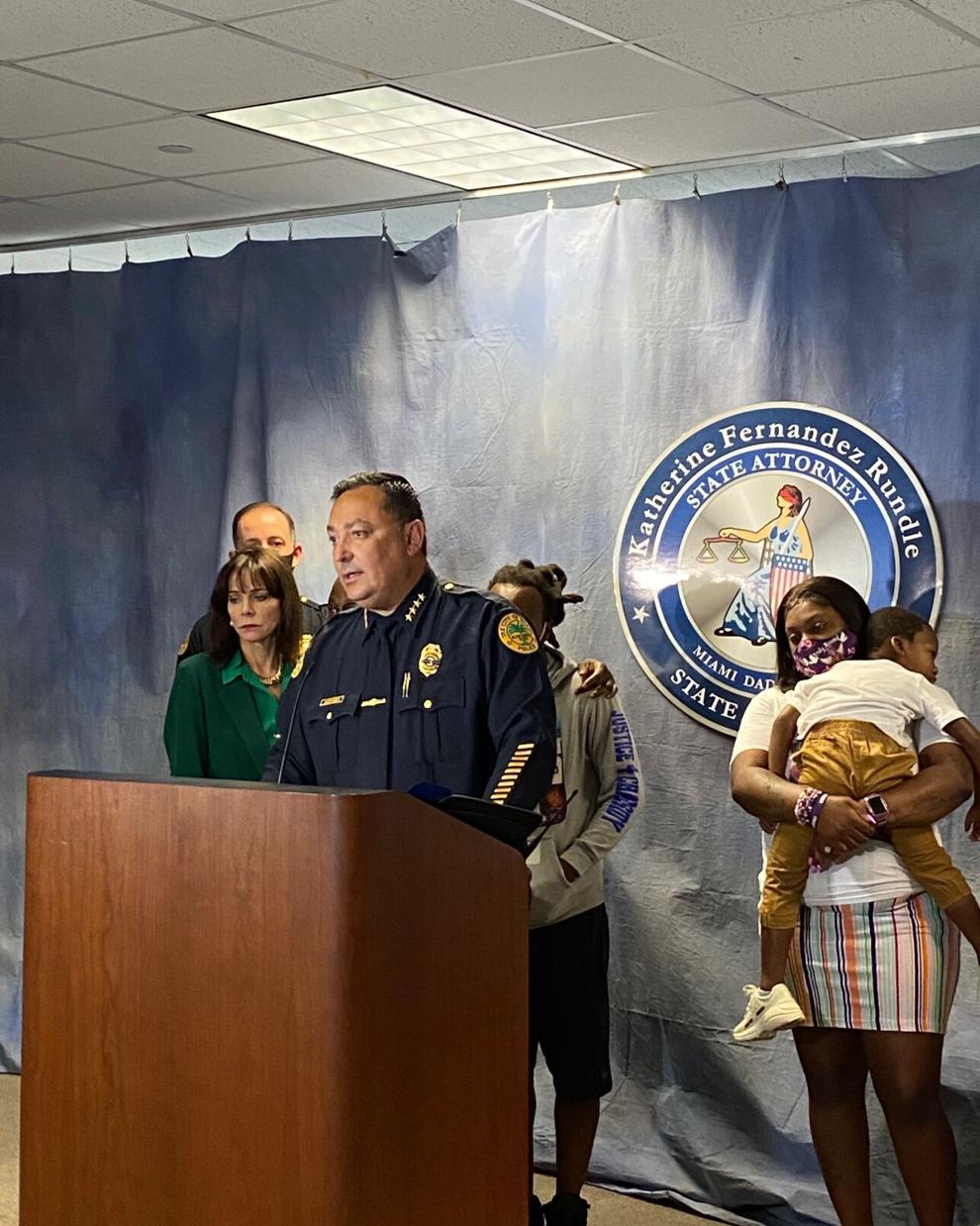 Although no arrests have been made in Chassidy's case, Acevedo said the shooting could be linked to gang violence.
"Even on the streets, even in gangs, there are rules," he said. "One thing we know is that anyone who considers themselves a man, who has information on the death of a child, comes forward.
"When someone takes a child's life, the streets talk, and it's time for these streets to talk. We're long overdue and I can tell you we're not going to give up on this case."
Saunders' family, Acevedo and Fernandez Rundle urge those who have information about the shooting to call Miami-Dade Crime Stoppers at 305.471.TIPS (8477). Tips can be made anonymously.
"Don't worry about whether or not you think you have the right information, the right answers," said Fernandez Rundle. "Call with whatever tidbit, whatever kernel of information you may have, and let law enforcement put it all together."