Greater Miami and its beaches are among the top travel destinations in the U.S., but there are plenty of things to experience far away from the usual tourist traps. That's why the Miami Dolphins, Greater Miami Convention & Visitors Bureau (GMCVB) and HistoryMiami Museum have teamed up for their third series of Football Unites Cultural Tours.
Sponsored by Baptist Health, the tours takes mixed and diverse groups of adults, youth and children to unique historical sites around the city with the goal of improving relationships, fostering understanding and providing opportunities to experience the cultures of South Florida.
The series includes four tours, which began on June 24 at HistoryMiami and conclude July 21 in Little Havana. The third tour travels to Little Haiti on July 14.
The City of Miami Black Police Precinct & Courthouse Museum, located in historic Overtown at 480 NW 11th St., was the second stop of the series. Participants included groups from Be Strong International, Big Brothers Big Sisters (BBBS), Israel in Miami, The Mission Continues, National Voices for Equality, the North Miami Beach Police Athletic League (NMBPAL) and the 5000 Role Models of Excellence Project. Youth from BBBS were part of the organization's Miami Bigs in Blue program that pairs police officers as mentors with kids in the community.
"In sharing our programming with Football Unites Cultural Tours, we hope this effort will reveal meaning and develop relationships between our tour participants, and the peoples and histories of our different communities and sites," said Hana Squires, HistoryMiami City Tours manager.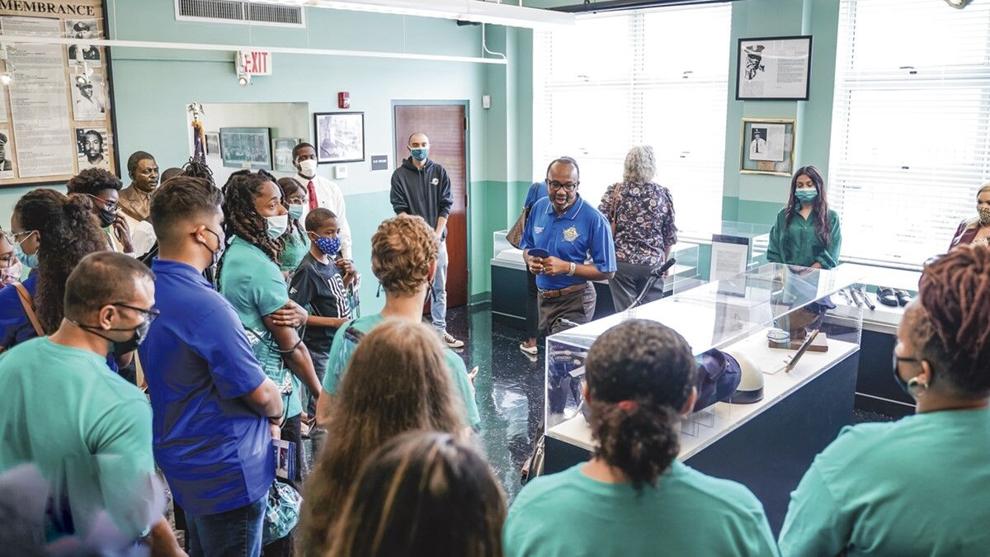 The police and courthouse museum is a resting place for historical memorabilia of the first Black police officers in the City of Miami. The tour was led by retired City of Miami Sgt. Erol Stewart, who has volunteered with the museum since its inception.
"I'm aware because I worked for the City of Miami Police Department for over 30 years, but for people that are not aware of this historical site it's important to visit," said Lynda Roberts, NMBPAL executive director. "I'm glad the Miami Dolphins were able to bring children and adults who are not aware of the historical site to learn about this history."
"I didn't expect much when I started the day, because I drove by this building plenty of times and I treated it like another building," said Elijah Tyson, a 5000 Role Models. "When I went inside, I was shocked with all the history and culture; considering that I want to join law enforcement I learned about the past, and it really helped me understand and to know that this is the only museum of this type in Miami."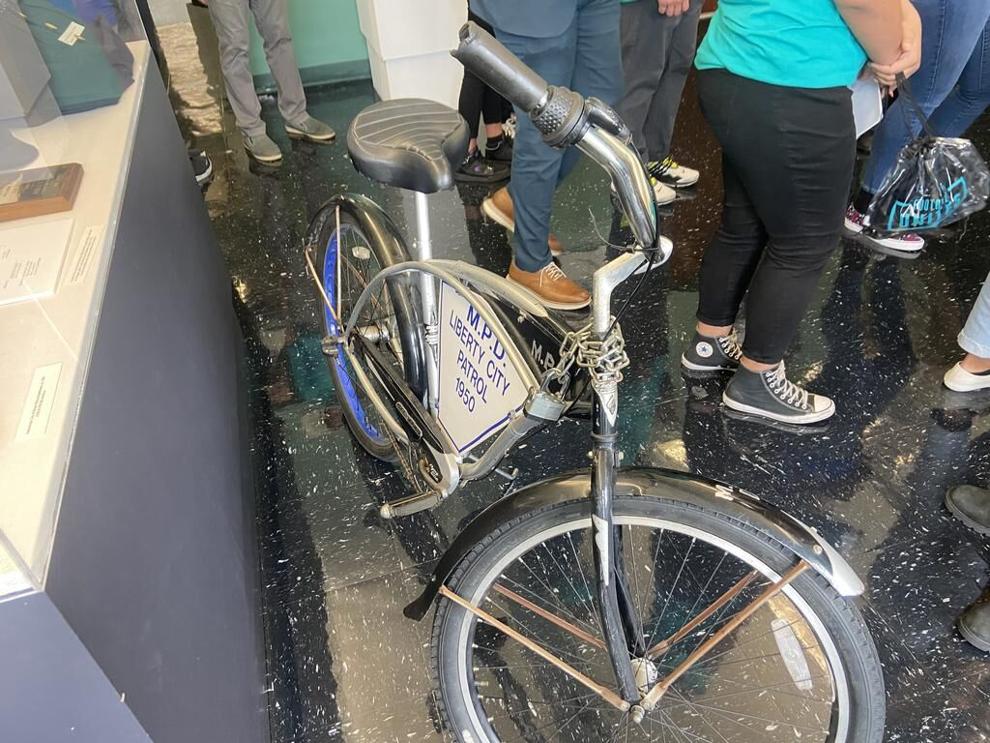 All tour participants were treated to lunch from Groovin' Bean Coffee Bar & Lounge at 801 NW 3rd Ave., which also takes part in the Miami Dolphins Food Relief Program.
"We are incredibly supportive of the Black-owned and minority-owned businesses in this area through our food relief program, but also through our intentional spending," said Jason Jenkins, Miami Dolphins senior VP of communications and community affairs. "It's one thing to be a part of the community, but we wanted to take additional steps to enrich the community as well."
The Black Police Precinct & Courthouse Museum is open Tuesday – Saturday from 10 a.m. to 4 p.m.