As Miami's public schools transitioned to in-person learning last week, many parents and students didn't know what to expect. A handful of days later, several COVID-19 cases had already been reported. On Monday, MAST Academy shut down for one day after two confirmed cases.
Takevia Garett's 6-year-old son, too innocent to know what was going on, could not have been happier about his first day of school.
His smile was infectious and he was excited to make new friends, even though there were only nine other children in his first-grade class at West Little River K-8 Center and they couldn't play together like they used to.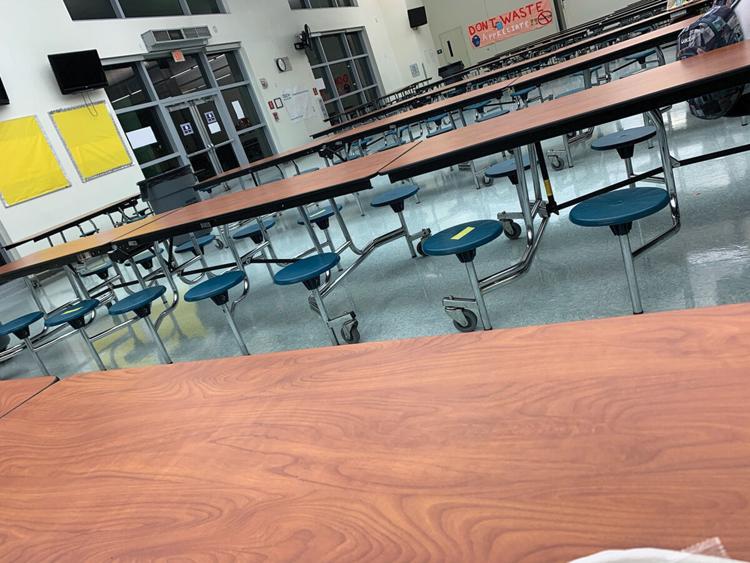 "He's at a new school. He has a new teacher, new everything," Garett said. "I was a little hesitant at first, but everyone is separated and they have to wear masks, so I was okay with that."
Meanwhile, at C.G. Bethel High School in North Miami Beach, 10th-grader Promise Saillant was full of concern and disbelief after his first day back.
"Some kids didn't wear their masks properly," he said. "I don't understand if there's still a virus out there why they're putting us back in school."
From safety concerns to logistical issues, many would describe the transition back to classrooms as anything but smooth.
School officials claimed that safeguards against the spread of COVID-19 would include socially distanced classrooms, frequent cleaning of facilities and wearing masks on campus. However, schools experienced varying degrees of success making sure these measures were enforced, which left some feeling safe and others full of anxiety.
Indeed, there have been multiple reports of unequal enforcement across the district, and according to the M-DCPS' COVID-19 dashboard at least eight students and one teacher have already tested positive for the coronavirus.
These instances seem to be isolated, and those in contact with the infected students have been instructed to quarantine.
Tenth-grader Saillant complained that the collaborative environment he's used to in the classroom is gone because of social distancing. Most of his work is still being done online, and he's compromising his safety to be in a classroom for "no reason," he said.
"I prefer online school more than physical," Saillant added, "because we still have to be on a computer for eight hours when we were already doing that at home."
At Richmond Heights Middle School instructors must teach online and in-person classes simultaneously, according to 12-year-old student Kai Jones.
He told his mother, Randa Porter, that his teachers' attention is split, and they often forget about students who are attending remotely.
"There just aren't enough teachers," Porter said. "You have one teacher trying to concentrate and do multiple things, back and forth. I don't think it's doable at all."
Despite the issues at other institutions, students at Monsignor Edward Pace High School in Miami Gardens have "adjusted beautifully," to the schoolhouse model, according to principal Ana Garcia.
In addition to a mask mandate and social distancing, the staff conducts daily wellness surveys and temperature checks. Many students at the school, including 18-year-old senior Gabriela Padilla, also described the transition as an easy one. She said she felt very safe on campus.
Students at North Miami Senior High gave mixed reviews to the return. The effects of the pandemic could be felt throughout the school halls. Senior Abigail Gelin said the first week wasn't bad, but the new dynamic will take some getting used to.
"Staff were present in every hallway and consistently ordering us to stay distant," she said. "We also have to social distance at lunch, which is probably the hardest since there usually isn't so much space in the lunch line."
But, overall, she said she felt comfortable on campus. Her only complaint was that one of her teachers took off their mask during class, and had the students sit further away.
"They couldn't handle teaching all day with a mask on," said Gelin.
Another student, sophomore Jonathan Nazien, had a very different experience. He said that now school is easier and less stressful. He feels protected by his teachers and administration.
"Hand sanitizer is provided everywhere you go," he said. "I see janitors cleaning, new janitors' faces around the school, and everything is wiped and mopped down around the clock."
Payton Wilson, who's also a sophomore, said his first day back at school was great.
"It [was] harder to focus online," he said, "because the teachers couldn't tell if we were listening or paying attention."
This story comes to The Miami Times through a collaborative relationship with Florida International University's Department of Journalism + Media.