Florida Memorial University is reporting an increase in coronavirus cases – but it is not being transparent about its numbers.
Unlike other local colleges like Florida International University or University of Miami – and with the exception of Miami Dade College, which was doing remote learning only up until this month – FMU does not have a university dashboard that tracks the number of reported coronavirus cases among faculty, students and staff.
The FMU website features a coronavirus webpage with links to messages from the school, what the coronavirus is, what to do if you have symptoms, protection tips, a travel advisory, events, resources and updates.
However, the website is claiming that there are no cases on campus, and it appears it has not been updated. A page dedicated to frequently asked questions (FAQs) about the coronavirus features the question, "Is coronavirus on FMU campus?" to which the reply states: "FMU has no confirmed or suspected cases of coronavirus. We will continue to mitigate and monitor the situation."
Also on the website are coronavirus updates and news releases to the university community, which do not display the number of cases.
The university's most recent coronavirus update, released Oct. 1 by FMU president Jaffus Hardrick, explains that there is an increase in the number of coronavirus cases among students and employees, but no number is reported.
"Earlier today, we were notified that an increased number of students and staff members who were tested this week received a positive result for COVID-19. Upon learning this information, we immediately followed the Florida Department of Health and Centers for Disease Control protocols. Contact tracing has been initiated and those identified as being in close contact (i.e., within 6 feet of an infected person for a prolonged period of time, or at least 15 minutes) with someone who has received a positive result. The affected employees are self-quarantining in accordance with the public health recommendations, and we wish them a speedy recovery. The affected students are also being quarantined either here on campus or elsewhere as appropriate. The on-campus students will be closely monitored, and we look forward to welcoming them back into the general student population once they have received medical clearance."
In an Oct. 2 news release to students, the university stated it had received numerous reports of students not following the imposed mandates and as a result of this, the school has experienced an increased number of individuals who have tested positive for the virus in the last few days. Once again, not stating the number of individuals that have reported getting sick.
As of Tuesday afternoon, FMU spokesperson Opal Comfort told The Miami Times that the university has been working since Monday on a dashboard that tracks the number of reported cases, and it will be posted on its website this week.
"We do want to track the cases and we want to be prudent about protecting our community and make folks feel a lot more at ease," Comfort said.
This is following the news that there has been a coronavirus outbreak in the school, especially among student athletes, and that students are claiming the number of positive test results on campus are not being made available to them.
For the fall term, students have had the option of returning to face-to-face instruction or continuing with virtual courses. Like FIU and UM, FMU has continued fall sports.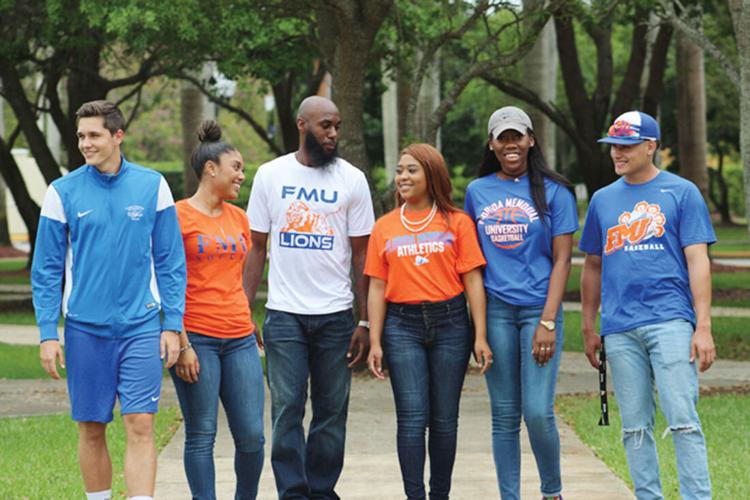 School mandates have been in place and include wearing facial coverings and social distancing. Students in on-campus housing are not permitted to have outside visitors, unless it is a parent when necessary, and may not host or attend large gatherings. The school says it has a zero-tolerance policy for those not following these rules and violators will be removed from campus.