After months of cautiously optimistic news on the COVID-19 front, cases and hospitalizations are surging in South Florida, an unfriendly reminder that the pandemic is far from over, as concern among medical professionals grows.

Jackson Health System upgraded its COVID-19 threat level to "High" on Monday, resulting in the announced suspension of visitations at most of its facilities until further notice. These measures were last taken at the peak of the pandemic, but officials assert the precautions are necessary.
Jackson Health said the number of COVID-positive patients admitted across its three hospitals had risen from 66 people on July 6 to 139 people on Monday, an 111% increase. The number of new infections throughout the state has also increased more than fourfold in the last month, according to the Florida Department of Health – from 10,095 for the week ending June 17 to 45,449 last Friday.
"Jackson is no longer providing vaccines in its facilities, but (we) encourage everyone who's eligible to get vaccinated as soon as possible," said Carlos Migoya, Jackson's CEO, at a virtual press conference Tuesday. "Jackson wants to avoid a repeat of last year and overwhelming our hospitals."
Health officials say unvaccinated individuals and the highly contagious Delta variant are causing virus spikes throughout the U.S., with Florida leading. White House coronavirus coordinator Jeff Zients told CNN that four states make up about 40% of all the new cases – 20% are in Florida alone.
After all of the progress in recent months, these statistics beg the question, "Are we back where we started?"
Jackson's chief medical officer, Dr. Hany Atallah, told The Miami Times the situation is worrisome.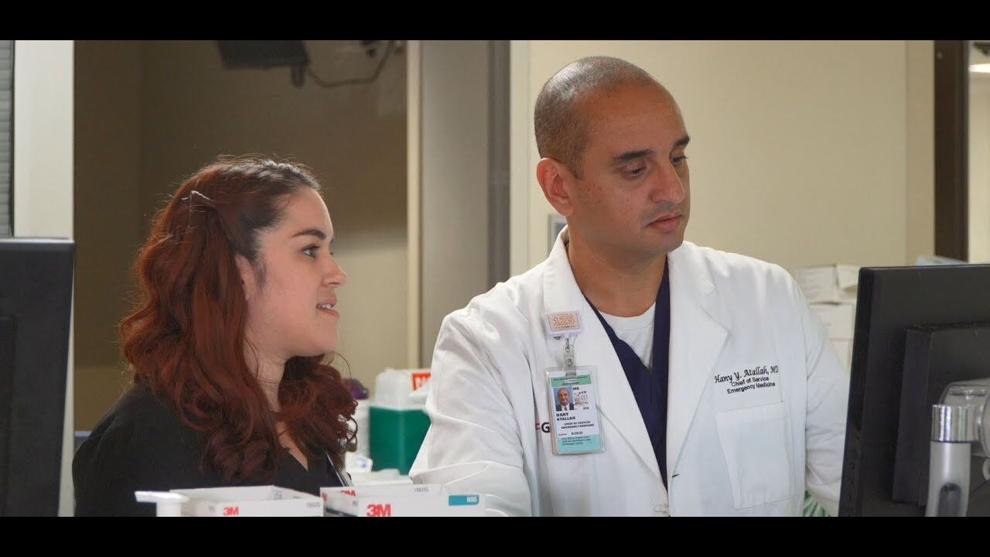 "We're not necessarily near the worst of the pandemic in numbers now, and I think it's less likely that we're going to get there because of the number of people in the community that are vaccinated," he said. "But certainly the trend is concerning and [the number of infections] continues to increase fairly steadily. We haven't reached a plateau yet."
Of the 139 patients infected with COVID-19 at Jackson hospitals, 91% are unvaccinated. This aligns with what White House officials are calling "a pandemic of the unvaccinated" – as restrictions are relaxed to accommodate those who are vaccinated, unvaccinated individuals take advantage of those measures even as their risk of contracting COVID-19 remains high, if not higher, because of variants.
"The CDC over the weekend was reporting that 58%-60% of [infections] were the Delta variant," said Dr. Lilian Abbo, chief of infectious diseases at Jackson, during the virtual press conference. "The report today is that 80% to 90% of the country now has the Delta variant."
U.S. Surgeon General Dr. Vivek Murthy recently urged Americans to remain vigilant against the virus.
"There have been multiple times when we have been fooled by COVID-19 when cases went down and we thought we were in the clear, and then cases went up again," Murthy told CNN. "It means we shouldn't let down our guard until cases not only come down but stay down."
Atallah agrees.
"Everyone's been told in certain situations that it's safe to unmask, and I think it is safe to unmask for those who are vaccinated," Atallah said. "For those who are unvaccinated, you're essentially in the same situation you were before."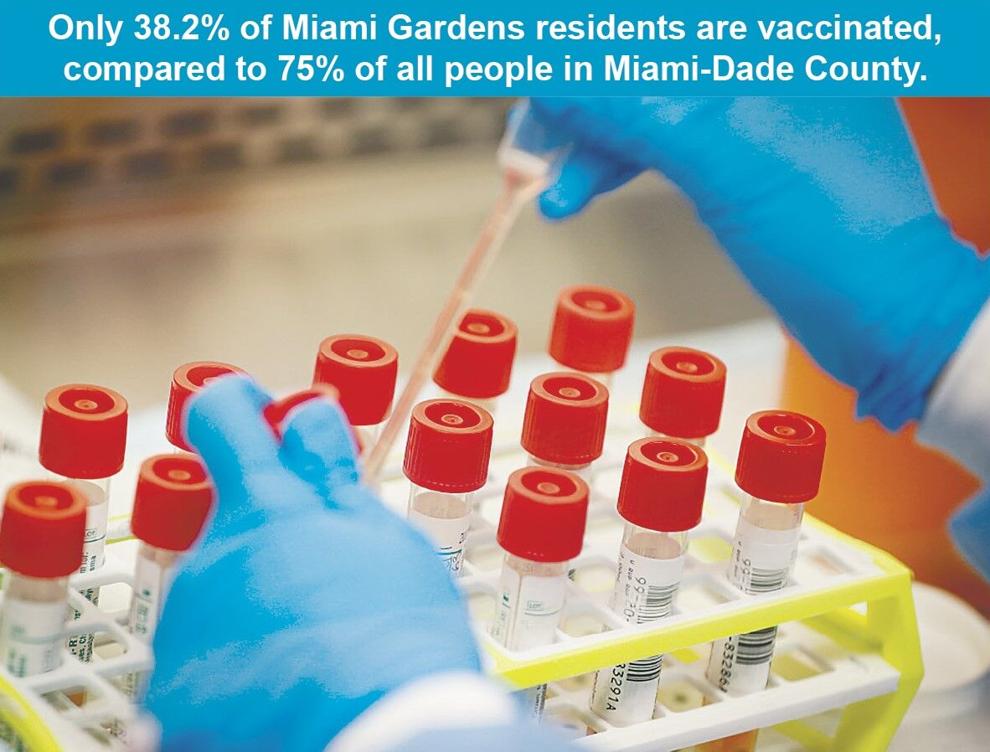 About 47.8% of Florida's total population is fully vaccinated, according to state data. This trails behind other densely populated states, such as California and New York, where vaccination rates sit at more than 50% of the population.
At this point, vaccine distribution is fairly widespread. Most local pharmacies and chain supermarkets offer some variation of the COVID-19 vaccine, no appointment necessary. Florida's low vaccination rates may now be attributed to "vaccine hesitancy."
"We're basically seeing the increase in infections in areas that have had much more vaccine hesitancy," Atallah said. "So, for example, if you happen to live in an area where there just seems to be more vaccine hesitancy, whatever the demographics of that area are, that's the group we're seeing an increase in."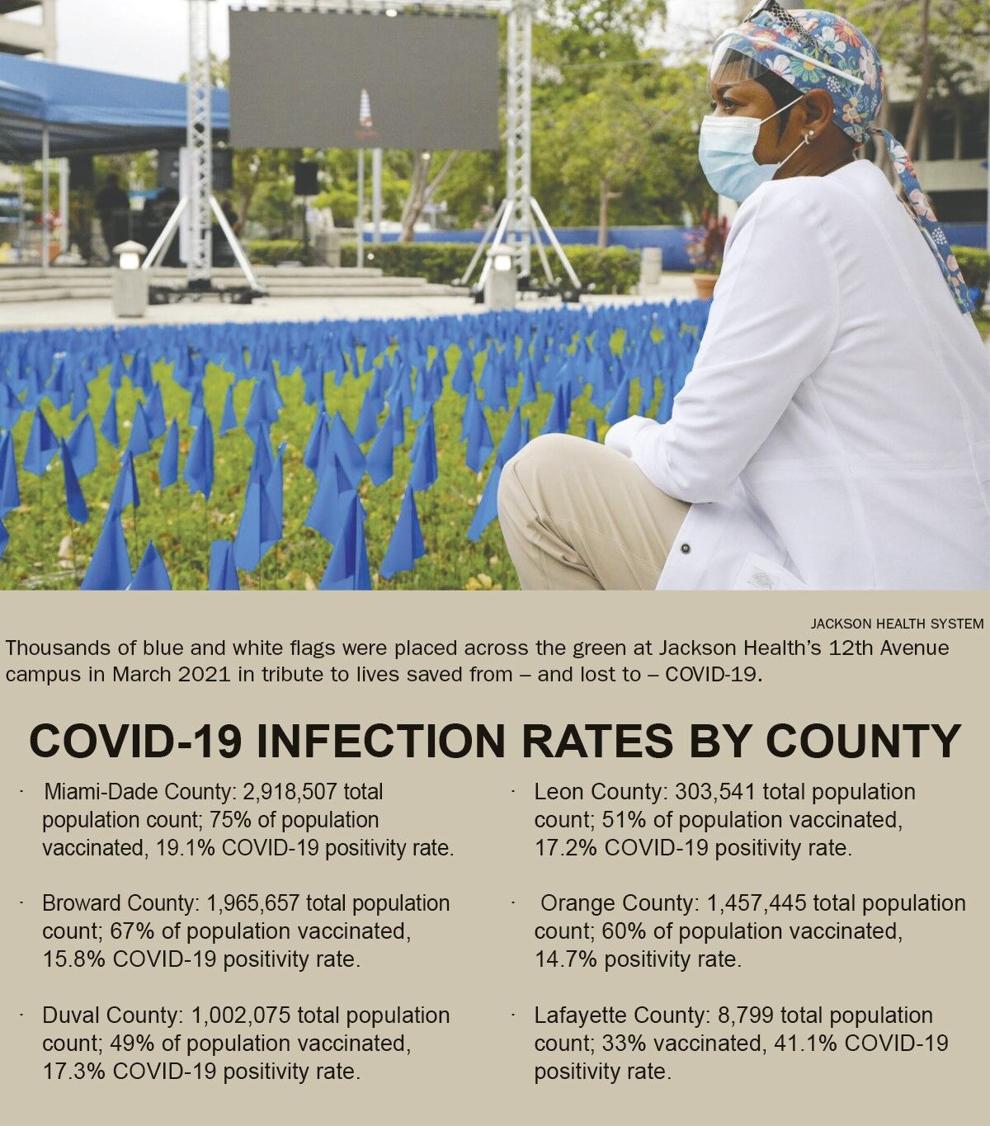 State data supports the hypothesis. In densely populated Miami-Dade, about 75% of the population over age 12 is vaccinated and the positivity rate sits at 19.1%, although it is rising. In slightly less populated Duval County, 49% of the population is vaccinated and the positivity rate is 17.3%, not too far off from Miami's. In one of the state's more rural regions, Lafayette County, you'll find the highest COVID-19 positivity rate of 41.1%, with only 33% of the population vaccinated. In the 2020 election, 85.5% of registered voters in Lafayette County voted for Donald Trump.
Vaccine hesitancy should also be cause for concern in Black communities across South Florida. In Miami Gardens, where the population is more than 80% percent Black in ZIP code 33056, just 38.2% of the population has been vaccinated and the area remains a coronavirus hotspot.
The pandemic has disproportionately affected Black Americans over the past year, with higher rates of infection in majority-Black communities and higher mortality rates. Atallah said this trend has continued with the new surge in cases.
"What we are seeing is sort of consistent with what we've seen before, in terms of the demographics and race of the people who are getting infected."
Although there is a small percentage of vaccinated individuals who contract COVID-19, a notable example in South Florida being Miami-Dade County Commissioner Jose "Pepe" Diaz, experts say the vaccine remains effective at preventing severe illness, even with the Delta variant.
"The good news is that if you are fully vaccinated, you are protected against severe COVID, hospitalization and death," Dr. Rochelle Walensky said during Friday's White House virus briefing, "and are even protected against the known variants, including the Delta variant."
Looking ahead, schools are set to reopen at full capacity in Miami-Dade on Aug. 23. Masks will be optional for indoor and outdoor activities in public schools.
Despite children under 12 being ineligible to receive the COVID-19 vaccine, Gov. Ron DeSantis maintains that he will not mandate mask wearing.
"No mandates for anything," DeSantis said at a news conference last week. "I think it's very unfair for some of the youngest kids who are the least susceptible, least likely to spread it, that they have the mitigation imposed on them more severely than a lot of adults do."
Meanwhile, the American Academy of Pediatrics released new COVID-19 recommendations for schools on Monday, saying masks should be worn by everyone over age 2, regardless of vaccination status.
Experts say sticking to the things that work is necessary at this time – that includes masking, proper hygiene and getting vaccinated.
"I really encourage everyone who's out there acting like the pandemic is over (to take precautions)," said Abbo. "We all wish it was over, but it is not. We all need to be responsible and do our part."