Demonstrators voicing their support for the people of Cuba and recent protests in that country took to the streets of South Florida in solidarity, shutting down a section of the Palmetto Expressway on Tuesday and causing gridlock all over town.
Hundreds of demonstrators began their rally at Coral Way and SW 82nd Avenue and then marched their way onto 826 in the pouring rain, blocking traffic for several hours. Many called for US military intervention in Cuba.
All northbound lanes were blocked between Coral Way and 8th Street; all southbound lanes were blocked between Coral Way and Bird Road.
Late in the day, a second demonstration started in Northwest Miami-Dade along Okeechobee Road, just west of the Florida Turnpike. People there blocked two lanes in each direction of the roadway. Florida Highway Patrol troopers parked their vehicles alongside the road to make sure one lane of traffic continued flowing.
In stark contrast to Black Lives Matter demonstrations, no arrests were made. This is the first such incident since Florida's new anti-riot law was signed into law by Gov. Ron DeSantis.
"We also have penalties for people that commandeer highways, which we saw in other parts of the country," DeSantis said after signing the bill in April. "Just think about it: you're driving home from work and all of the sudden, you have people out there shutting down a highway. We worked hard to make sure that didn't happen in Florida. They start to do that, there needs to be swift penalties."
The acts of civil disobedience in South Florida come after a historic uprising in Cuba took place over the weekend, when thousands poured into the streets there calling for change and their freedom.
The demonstration in several cities and towns on the island nation were some of the biggest displays of antigovernment sentiment seen in years in tightly controlled Cuba, which is facing a surge of coronavirus cases as it struggles with its worst economic crisis in decades as a consequence of U.S. sanctions imposed by former President Donald Trump's administration.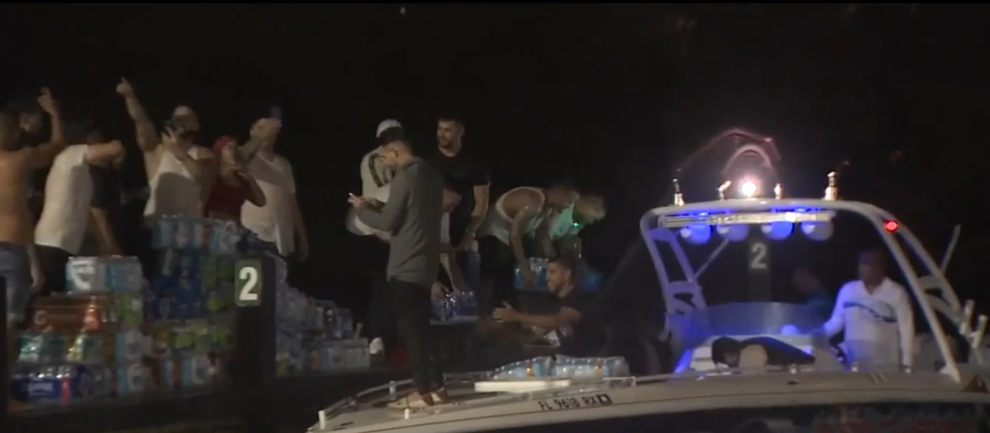 Meanwhile, a group of Black Cubans in Miami filled a boat full of food and water Monday night and were headed to Cuba, against warnings from the U.S. Coast Guard, to deliver supplies to people on the island. The Cuban government has stated that such attempts to deliver aid will not be tolerated.