With a 95% effective rate, the Pfizer and Moderna vaccines are the goose's golden eggs as coronavirus cases soar.
However, the supply of doses, unable to match demand, has elected officials and health professionals scrambling to come up with a distribution process for vaccination.
Florida residents 65 and older had high hopes for receiving the vaccine after the governor signed an executive order to prioritize them for the next available doses. Seniors were left with crushed spirits when the online registration process to set appointments proved faulty.
Early Tuesday morning, Jackson Health System's site wavered when a flood of people flocked to it anticipating securing a slot on the appointments list. Within two hours of the online registration form going active, 12,000 spots were booked. As more doses become available, appointment slots will be updated every few days.
"The demand is far greater than the supply," said Jackson CEO Carlos Migoya. "At one point we had 80,000 people hitting the website at once. We had a few glitches that required fixing along the way and we were able to satisfy all those appointments."
A news conference arranged by the governor's office Monday proved necessary for Floridians waiting to get their hands on the vaccine in a battle to suppress the deadly outcomes of COVID-19.
Florida is using a decentralized plan for distribution. More than 170 hospitals received doses of the vaccines and are charged with the task of coming up with a distribution method with little to no guidance from the state.
"The state is not dictating to hospitals on how to run their operations, that would be a total disaster. They are more competent to deliver health services than the state would ever be," said Gov. Ron DeSantis when asked why several counties across the state held distribution events that ended in disaster.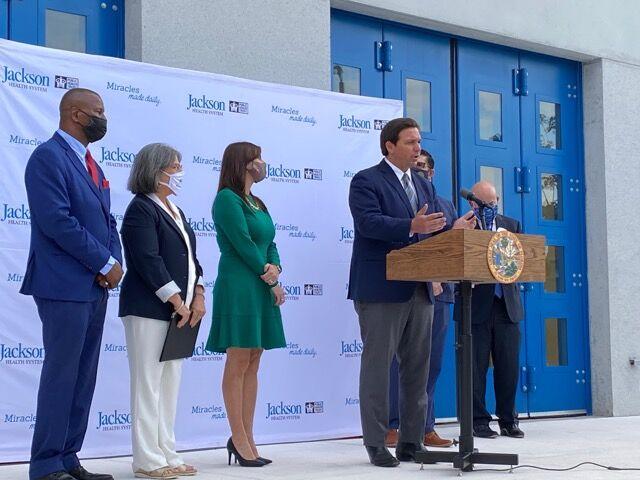 Marion, Brevard, Palm Beach and Orange counties experienced their fair share of website crashes and overwhelmed phone lines. In both Lee and Volusia counties, the long wait for vaccination forced seniors to stay overnight, sleeping in their cars. Some counties opted out of a registration process, using an even more chaotic first come, first served system that turned many away regardless of egregious waiting periods.
Hotlines proved ineffective also, as thousands of calls streamed in at once while systems could only handle up to 150 at a time. In anticipation of hotline issues, Manatee and Brevard health departments set up an Eventbrite link, a method typically used for purchasing concert tickets. And even then, seniors fell victim to scams on fake vaccine links and were left without an appointment.
More than 4,000 vaccines have been administered to long-term care facilities but for seniors outside that community, getting an appointment is difficult.
"It's very inefficient to use a phone system. The most practical system is an online one. We are encouraging community groups to help us push the information out and help seniors with technology issues," said Miami-Dade Mayor Daniella Levine Cava.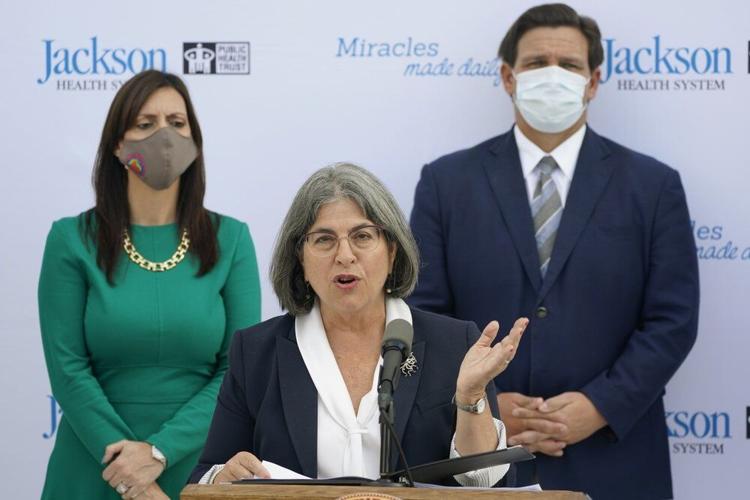 The county's website – miamidade.gov/vaccine – currently houses information with vaccination sites and links to registration portals. As of press time, appointments can be made at three Jackson Health System locations: Christine E. Lynn Rehabilitation Center, 1611 NW 12th Ave., Miami; North Dade Health Center, 16555 NW 25th Ave., Miami Gardens; and Jackson South Medical Center, 9333 SW 152nd St., Kendall. A special effort spearheaded by the mayor will focus on direct outreach to homebound seniors living in county facilities to extend vaccination resources to them. Mount Sinai Medical Center is providing both vaccines but only to first responders and those who are 75 or older.
Though Migoya mentioned that the vaccine is available for distribution at all hospitals, the county site only listed the above locations.
DeSantis announced additional efforts to meet demands for vaccination starting with the older population. The four action steps are expanding access to vaccines through additional state-supported sites, deploying the vaccine in underserved communities, additional staffing for vaccination and continued prioritization of long-term care facilities.
Hard Rock Stadium and Marlins Park will be among the first state-run COVID-19 testing sites to be converted into vaccination sites as well.
Through a partnership between the county mayor's office and Rep. James Bush III, places of worship in Black communities will be identified for drive-through vaccination services. Migoya, who was unaware of this initiative, advised against and explained that the process to store and administer the vaccine is too complicated to be done in such a manner.
The idea was piloted at a church in Escambia County, where more than 500 parishioners received the vaccine. In fact, vaccinations to those who registered will be provided to parishioners of the Koinonia Worship Center and Village in Pembroke Park on Sunday. The effort is taking place in partnership with state Sen. Shevrin Jones and the Florida Division of Emergency Management.
Following a distribution goal suggested by DeSantis, Jackson Health System plans to administer at least 2,000 vaccines a day to reach a 14,000 weekly total. Appointments will be available seven days a week, but only if supply deliveries are confirmed. Vaccine dates will be added almost daily to coincide with estimated vaccine arrival. The plan is to eventually ramp up to 75,000 a week to vaccinate at least 50% of the 465,000 seniors living in Miami-Dade.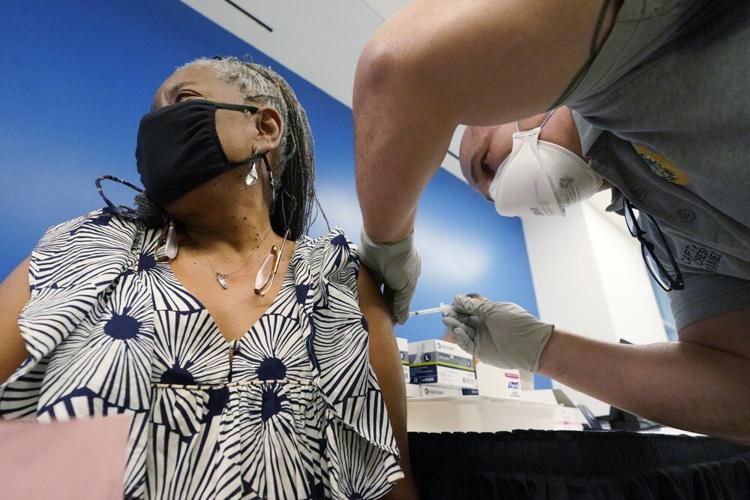 Baptist Health System and the Department of Health will soon follow in distribution.
The Florida Division of Emergency Management was directed to immediately hire 1,000 contract nurses to meet staffing demands and increase vaccination distribution.