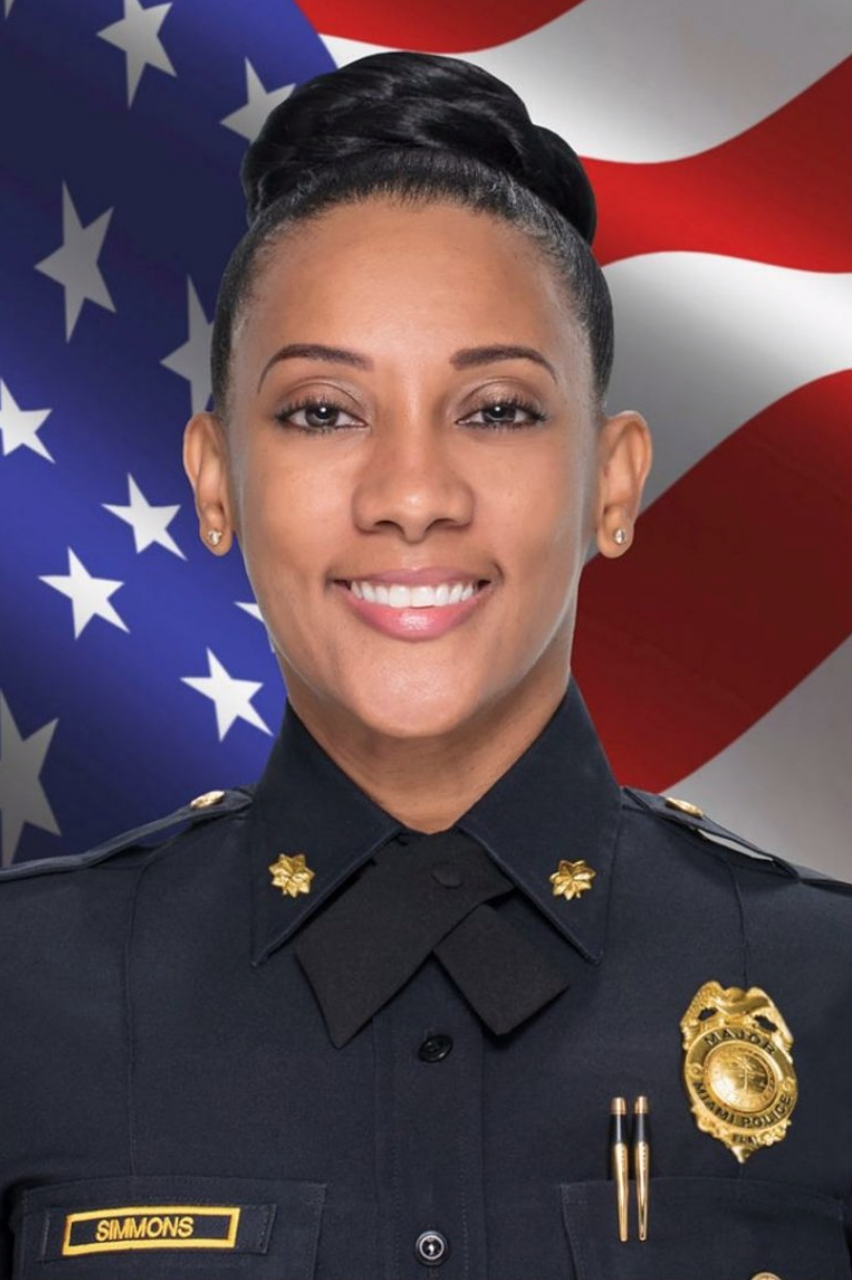 After a veteran officer was demoted from major to lieutenant and planned to take legal action alleging discrimination, officers are concerned about her claims, saying they will not be supporting her.
Simmons, Miami's second-highest ranked Black female officer, informed the city last week that she was seeking whistleblower protection status in order to keep her job at the police department while speaking out against the injustice she says she experienced.
Her attorney, Michael Pizzi, filed claims on his client's behalf against Miami Police Chief Art Acevedo, the police department, and the city's mayor and manager "based on injuries sustained from defamation, racial and gender-based discrimination, harassment, deprivation of First Amendment and Due Process Right." The claims warned the department of a possible lawsuit that Pizzi said will now move forward.
When asked about his thoughts on the legal action, Acevedo told The Miami Times that there is no validity to Simmons' claims and that he would not name any specific details since litigation is involved.
"It saddens me," he said. "But at the end of the day, when the facts come out, this community will know my history and they will know that my actions are based on business needs and had nothing to do with race."
Acevedo did say, however, that he made the change in Simmons' rank after speaking with every staff officer in the department.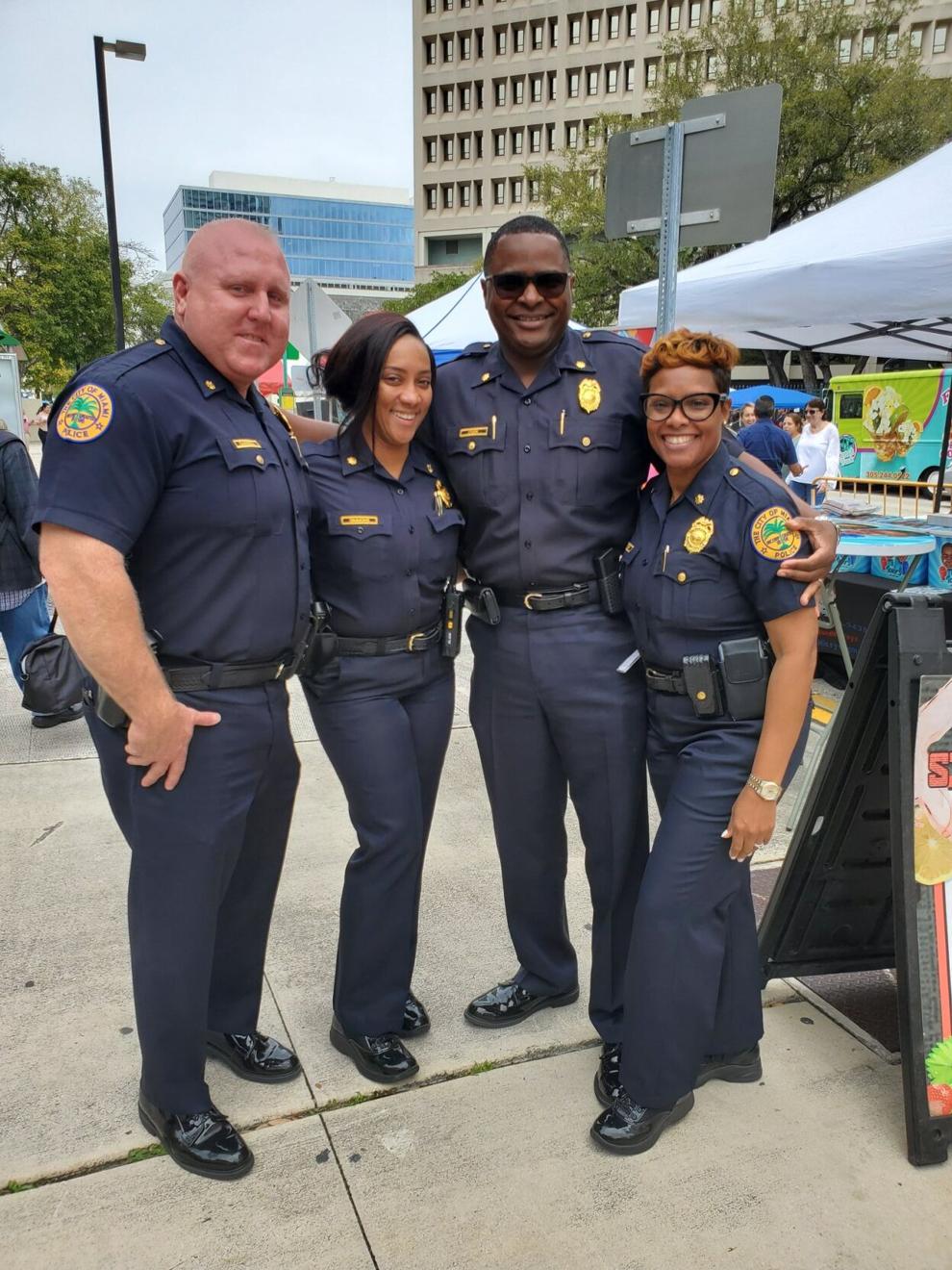 "I've been here since April 5 and I actually took the time to interview and meet one-on-one with every one of our staff officers, from the chief to the majors to the commanders to the executive officers," he said. "It was after a very deliberate process where I interviewed everyone that I made my assessment of the needs of the organization in terms of the number of staff officers that we have."
The chief decided to reduce the number of majors by four positions. One major retired and three were rolled back, Simmons included. Acevedo claims he had a positive meeting with the former police major.
"I explained to her that she was going to be rolled back and it was a very positive interaction," he said. "The major has 16 years on, she's got a long career ahead of her and, like I told her, there's no reason why she's not going to be able to potentially go back up in the ranks as we continue.".
Last week, The Miami Times was promised an exclusive interview with Simmons but that offer has since been rescinded. Instead, Pizzi sent a statement recounting the events leading up to the demotion.
"No valid reason was provided and no legitimate reason exists other (than) retaliation and discrimination. Chief Acevedo never met with Keandra Simmons until days after she was demoted," the statement reads. "No justification was ever given. To be clear. Keandra was sent away for training and then demoted on July 26. (Acevedo) met with her several days after he took these reckless actions. And this is unfortunately consistent with a history of discrimination in the department and will be addressed in the appropriate forum."
Along with the statement, Pizzi detailed that Simmons was sent to a three-week senior management training course in July and when she returned back to work on July 26 was notified by the assistant chiefs – Manny Morales and Cherise Gause – that her rank would be rolled back, without any reason as to why. Simmons was advised that when she would meet with Acevedo two days later, he would answer any questions. It was her first time meeting him since he became chief.
Simmons, a 16-year department veteran, once commanded Liberty City and was one of the city's first Black female public information officers. Simmons told NBC 6 that her demotion means a cut in salary of about $60,000 a year.
She believes she was demoted because she did not support the June firing of the city's highest-ranked police couple, Deputy Chief Ron Papier and his wife Commander Nerly Papier, who oversaw Little Havana.
The duo was terminated following an internal affairs investigation into allegations of a car crash cover-up. Nerly blew out two tires after crashing her city-issued SUV into a curb. Her husband was acting as interim chief at the time, two months before Acevedo took over, and allegedly had the car towed and fixed.
Travis Lindsey, a member of the city's historical Black police union – the Miami Community Police Benevolent Association (MCPBA) – and a member of the Civil Service Board, said that a police major position is an appointed position, not a position that's earned.
"The chief has the right to select his staff," said Lindsey. "If he demotes her or rolls her back because he decided that he doesn't want her on his staff, he has the right to do that. I've been with the department 24 years and it has happened every time we get a new chief. He removes people that he doesn't want on his staff or he promotes people to his staff."
Sgt. Stanley Jean-Poix, president of the MCPBA, said he does not know the details of why Simmons was demoted, but said many Black officers have grievances against her – including him.
"If you've noticed, that's why we haven't come out in support, because when I talk to the members – overwhelmingly – not one came out in support."
The Black police union has almost 300 members.
When Jean-found out about Simmons' demotion, it was through the news.
"Watching her on TV, (I'm like) wait a minute, now you're talking about being Black and the Black community, but you never wanted to do anything with us that was Black, so what are you talking about?" he said. "Most of the people that you've written up were Black. Most of the people that you gave a hard time to were Black. I got a lot of phone calls (saying), you guys, please, do not go and represent her."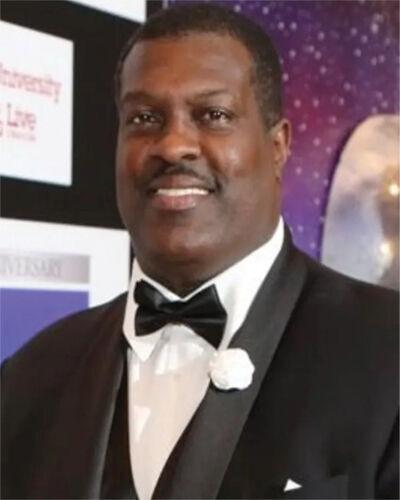 Jean-Poix and Simmons have clashed in the past. In documents from November 2020 obtained by The Miami Times, Simmons filed a formal complaint against the sergeant in October of last year. She said another sergeant, Ivan Moreno, was instructed to pick up a shadowbox she had purchased to be gifted to the family of Maj. Aubrey Johnson Jr., an officer who died from an on-duty injury. Jean-Poix ultimately delivered the shadowbox to the Johnson family, without Simmons' knowledge because he believed he was doing Moreno the favor. Jean-Poix was found in violation of several department orders and has a written reprimand on file, warning that any future similar violation would result in disciplinary action.
"I've known her since she was just an officer, we worked together. I knew her very well, and so I was disappointed in how she handled the situation when it came to me," Jean-Poix said.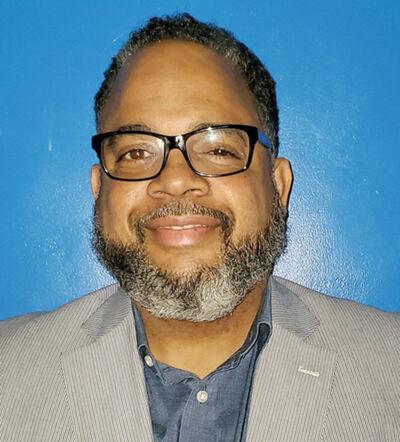 Lt. Ramon Carr, vice president of the MCPBA, said it is always disappointing to go against someone of his own race, but it doesn't matter how the person looks, it's about looking for the truth.
"Whether she supported us or not doesn't matter. What matters is the truth and if we felt that (the demotion) was done racially or misogynistically or anything like that, we would have come out and had her back whether we liked her or didn't like her."
Carr said he cannot speak on Simmons' current situation because he does not know what grounds she is fighting the city on, but he is not a supporter of hers because she never stood with the union against former Police Chief Jorge Colina on issues of racism and police corruption.
"She actually stood against us. She's not a member of our organization and she spoke out against us, (she said) that we were incorrect in what we believed was occurring in the police department. I don't know if anything specifically happened to her, but I do know that a lot of our members and a lot of Black police officers don't support her," said Carr.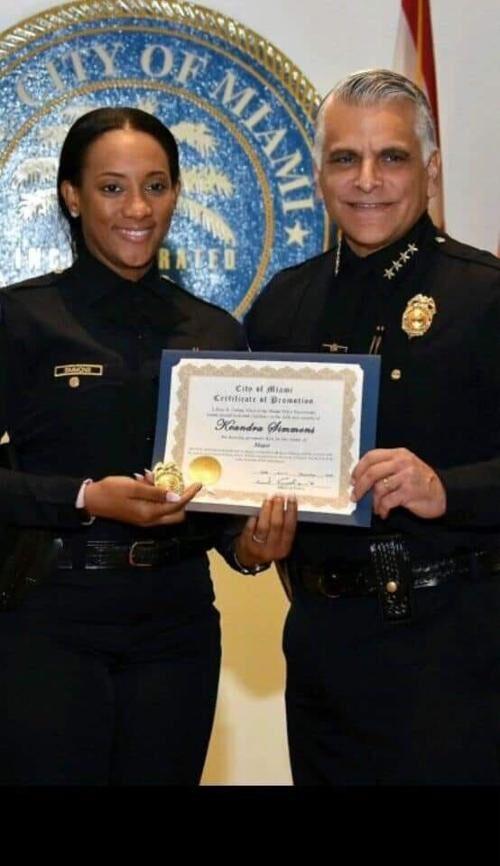 In previous years, the union has called for Colina's resignation. In 2019, the organization issued a vote of no confidence in Colina over what they described as an inability to put an end to a hostile environment for Black officers. Last year, union members accused Colina of using a racial slur during a 1997 presentation, where he referred to Overtown as "N----- Town." Colina denied use of the word.
Simmons was not a supporter of the association's statements last year, telling Local 10 News, "We don't want the decisiveness that the MCPBA is pushing."
"I don't know the types of relationships she's made, but it's a telltale sign if the community comes out and supports her and if the community doesn't come out and support her," Carr said.
According to Miami Fraternal Order of Police President Sgt. Tommy Reyes, the FOP does not get involved in the demotion of staff members because they are considered at-will employees.
"They can demote you for anything they want as long as it doesn't violate one of those protected reasons, you know," he said. "They can't demote you because you're Black or because you're a woman or because you're gay or because of your religious beliefs or any of those things. But they can demote you just because 'Hey, listen, we're going in a different direction. Hey sorry, I just don't like you. I'm demoting you.'"
Reyes compares Simmons' situation to the Papiers', saying the union would have to step in if Simmons was fired instead of demoted.
"Had the chief demoted Chief Papier and Commander Papier, the FOP would have never gotten involved.," he said. "When you're a staff member, that's the city's right to demote you at any given time."