The attorney for the woman who was forced to give birth to her baby while in solitary confinement said he is "very concerned" that the Broward Sheriff's Office has not transparently addressed what happened to his client last month.
Gordon Weekes, the assistant public defender, said all he has been told is that the case involving Tammy Jackson delivering her baby in a "female infirmary unit" alone is under investigation, and very little else. What he hasn't heard is whether protocol was followed for pregnant, incarcerated inmates and how his client can recover her newborn child.
"I want to know who didn't do their job, why they didn't and why she wasn't transported to a hospital in short order when she went into labor," said Weekes. "What happened to other folks who are pregnant in jail? I don't think this is an isolated incident."
Also troubled are social justice groups and women's rights organizations, which are calling for and gathering signatures to convince Sheriff Gregory Tony to fire all involved in the incident with Jackson. Tony last Sunday revealed the jail outsources its medical care to a legally-troubled medical team known as Wellpath but didn't say if his deputies are culpable in the isolation of a mental health patient who was pregnant and full-term, and the subsequent jail delivery that took place.
At a press conference scheduled for 9:30 a.m. Tuesday, June 4 outside the Broward County Governmental Center, the Pro Choice Coalition of Broward County and other reproductive rights partners plan to  deliver "an open letter signed by more than 50 organizations" as well as a signed petition to the Broward County Commission, demanding a shift of accountability of what happened to Jackson onto the sheriff.
The slowness of the leadership and the lack of information bother attorney Weekes. He hopes the investigation will reveal whether the corrections officers acted criminally and should face charges. He wants to know if the officers wanted to cause harm to his client or to her baby.
"If you are in an acute state that you could be Baker Acted, that means she could have been of harm to herself or others," Weekes said. "The impact on the baby could have been significant. I am deeply troubled by the silence. Equally troubling is there is no talk about what you are going to do to address it, what are you going to do so that it doesn't happen again."
Health care service for inmates is mandated by the US Constitution.
TROUBLED VENDOR GIVES SERVICES
If the road to finding out what happened before, during and after Jackson's delivery is the trail that leads to Hansel and Gretel's house, then Sheriff Tony left a path with few breadcrumbs for community activists and even Jackson's lawyer, Weekes.
During a May 18 appearance on This Week in South Florida, Sheriff Tony said he was appalled at "what's been on the surface," and an internal affairs investigation has been activated to look into the treatment of Jackson. However, Tony said a vendor provides the medical services at the jail and was responsible for Jackson's care.
"I am holding them accountable, and they failed to perform and meet the standards that we have for them," said Tony. "I know that the president of the organization has already terminated some people, but that may not be enough. We need to examine what the relationship looks like from their side from policies and procedures."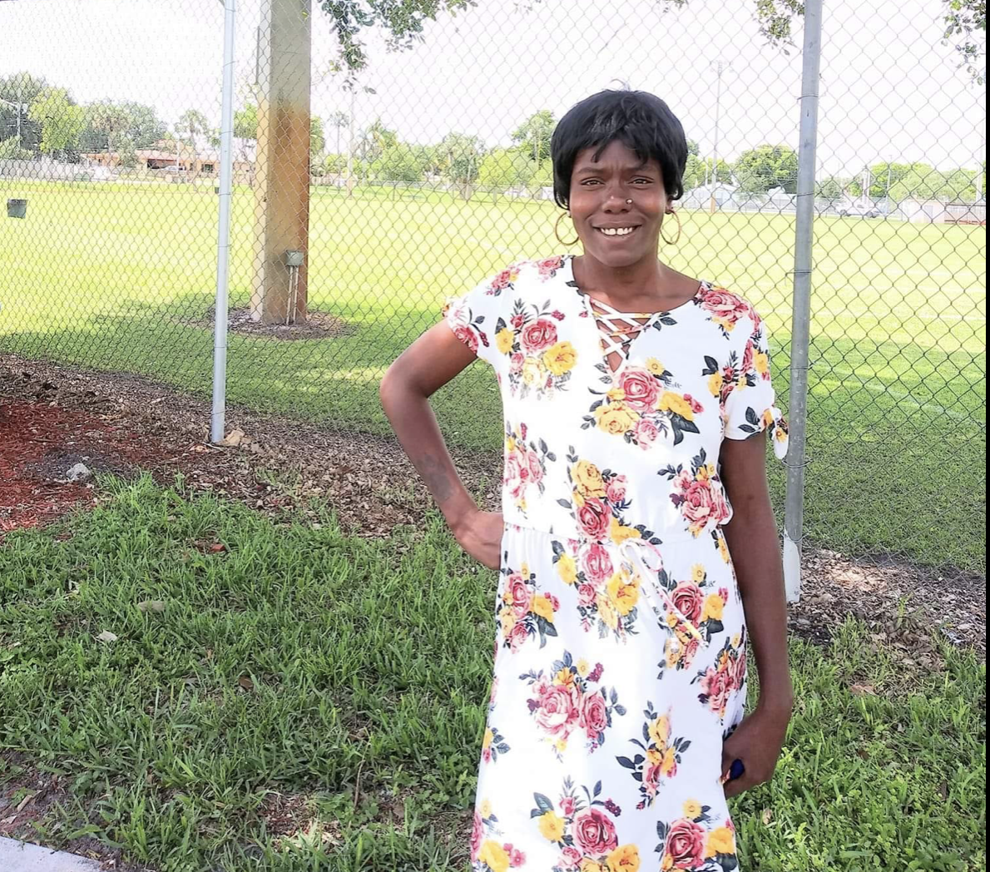 An incident report lists the medical staff as employees of Wellpath, a medical and behavioral health care provider that caters to corrections and residential living facilities. BSO's contract with Wellpath began September 1, 2018. The healthcare provider "has been extremely attentive to this active investigation," according to the BSO's office.
Wellpath has a reported history of neglecting pregnant patients and has recently hired a new human resources manager. The company has been the center of lawsuits filed by pregnant women involving six different facilities over the past five years. The lawsuits allege that the women have been subjected to inhumane and dangerous conditions and treatment that, in some cases, have led to miscarriages and infant deaths, CNN reported.
BARELY GETS TO HOSPITAL
Three days before, Jackson delivered her baby in the BSO jail, another pregnant woman almost had the same fate.
Pamela Glover was awaiting trial for aggravated assault and domestic violence since October 2018. She was being held in the North Bureau infirmary.
Glover was rushed to Broward Health Northwest Regional Hospital for "further treatment," at half past midnight on April 7, according to an incident report obtained by The Miami Times.  She was later transported back to the jail at 6:30 p.m. That's when her water broke.
"The inmate was immediately assessed by Well Path Nurse Fray who advised the inmate is going into labor," said the report. Glover was sent back to Broward Health, where she gave birth.
Wellpath defended its care of Glover in a statement and said Glover's medical treatment was a collaborative effort between its medical team and Broward Health.
"Ms. Glover gave birth at a local community hospital. We take pride in coordinating our OB/GYN care with the same community providers and hospitals that care for our family members and our Broward County staff," the statement read.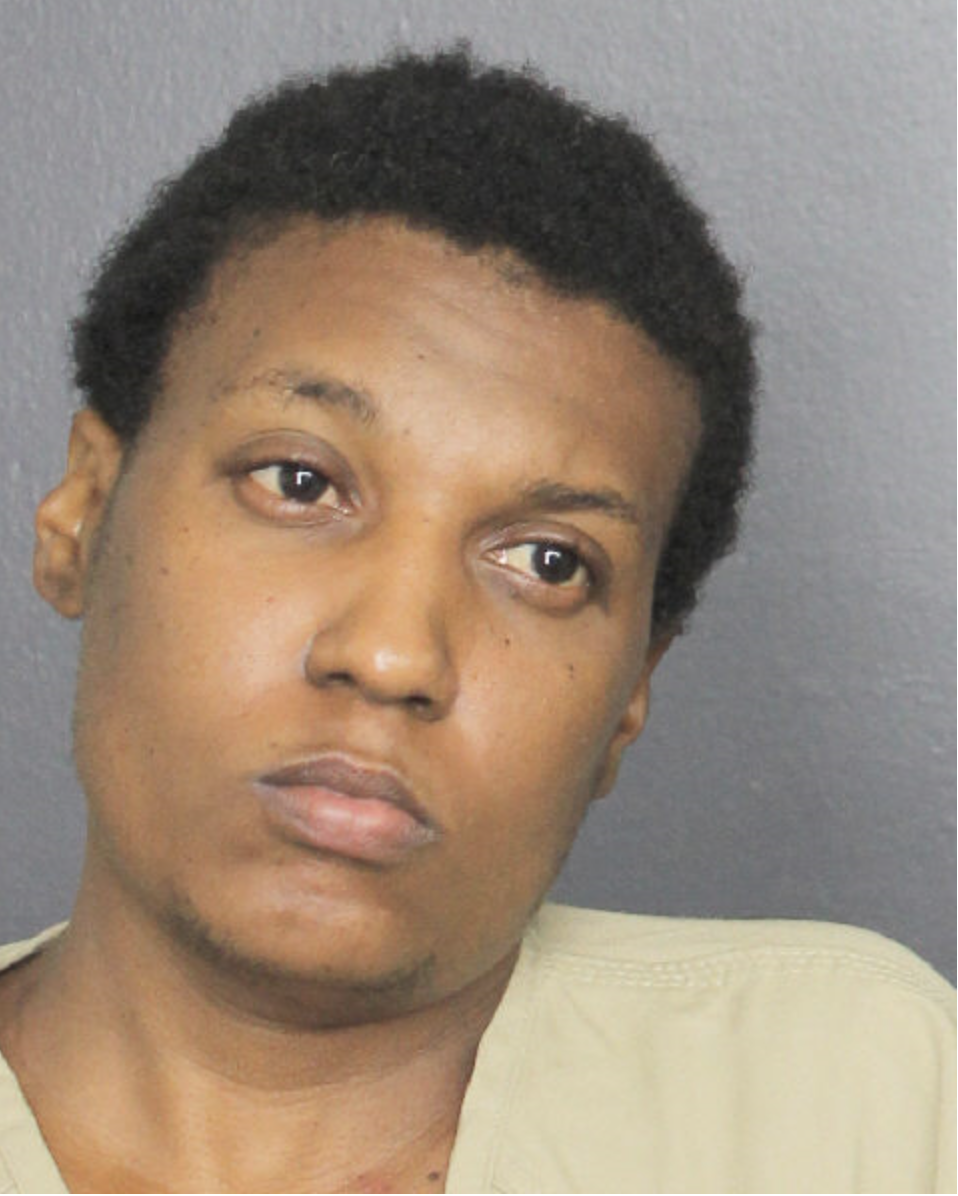 Wellpath did not comment on what happened to Jackson, but a spokesperson for the company said it is sticking to its commitment to provide "the appropriate medical care and attention to all of our patients."
Broward County Sheriff's Department spokesperson Gina Carter said she could not discuss specifics about the incident involving Jackson because of the ongoing internal affairs investigation.
Former Broward Sheriff Scott Israel said Well Path was selected through a competitive bid process. A selection committee recommended the group to Israel, who accepted the recommendation.
Requests for the policies and procedures for the treatment of pregnant inmates and a list of officers on duty on April 7 and April 10 have yet to be fulfilled by the BSO.
Once the investigation is complete, it would be up to the BSO to present the case to the Broward County State Attorney's Office for review, said State Attorney's Office spokesperson Kristi Grimm.
LOOKS LIKE A 'MURDER SCENE'
Jackson found herself in the sheriff's custody less than a month before she delivered her daughter. She had been arrested for cocaine possession and trespassing. Jackson also suffers from bipolar disorder and schizophrenia, according to friends and relatives, and she was experiencing a mental episode, her attorney said.
On April 10, Jackson was in a cell by herself in the female infirmary at the North Broward Bureau of the Broward Sheriff's Jail Facilities, which holds about 1,200 inmates.
Early in the morning on the day of her delivery, Jackson started to see signs that the baby was on her way. She complained to the corrections staff about contractions and asked for help around 3 a.m., according to Broward County Public Defender, Howard Finkelstein.
Five hours and several contractions later, Jackson spoke to an on-call doctor who told her that he would check on her when he arrived at the jail. At 8 a.m., Jackson started bleeding, according to Finkelstein; she reported it, but she remained confined in her cell.
Deputy Lori.G. Paull was assigned to the female infirmary that morning.
She reports that at 10:10, she saw Jackson "squatting and screaming in pain." Paull wrote that she called a nurse for help.
"I heard a baby crying as I approached the cell. Inmate Jackson was standing with a baby in her arms. I immediately helped Inmate Jackson wrap the baby with a towel," wrote Paull.
Jackson's third child made her entry into this world on a cold prison floor that was covered in blood, with no medical help, according to Shirley Nixon, who identified herself as Jackson's mother on Facebook. It looked like a "murder scene," she said, quoting reports shared by inmates with other media.
DEMANDS FOR TERMINATION
The public defender, a coalition of formerly incarcerated women, nonprofit organizations and community members all want the BSO to take action against all involved in the "neglect" of Jackson and her baby.
"I am incensed and heartbroken after learning that a mentally ill client was forced to deliver a child alone in a jail cell," wrote Finklestein in a May 3 letter to Sheriff Tony. That letter was the catalyst that pushed the sheriff to launch an internal investigation of Jackson's delivery of her daughter on April 10.
"Your staff did not protect either Ms. Jackson or her child," he later continued. "It remains to be seen how this gross negligence will affect Ms. Jackson's already fragile mental health."
In addition to the press conference on June 4, organizations have been gathering signatures.
Care2 launched a petition May 15 to get 35,000 signatures from people who support the firing of the team at the sheriff's office's North Broward Bureau, in Pompano Beach.
Last Tuesday, Care2 surpassed its goal and raised the total to 40,000. It plans to present the signatures to Tony.
"We want to present as many signatures as possible," said Kelsey Bourgeois, a spokeswoman for Care2, which looks for civil rights violation and racial justice issues to champion. "We have to hold the people accountable for injustices," Bourgeois said of the people involved in the care of Jackson and her baby. "They shouldn't be responsible for inmates if they cannot do that job. If they can't do that job they shouldn't have that job."
Dignity Florida, which successfully presented a bill in the 2019 Legislative session that gives some privacy rights to incarcerated women, called for "immediate termination" of all involved in the care of Jackson. The letter sent Tuesday addressed to Tony, the Broward state attorney, Finkelstein and Mark S. Inch of Florida Department of Corrections demanded "public disclosure and transparency" on how BSO handles pregnant and incarcerated women; and the setting of policy "to treat and protect incarcerated women."
The  Dignity For Incarcerated Women Act makes the state responsible to provide feminine hygiene products to women in jail and prevent male corrections workers from accessing parts of the jail where women are in various stages of undress or are sleeping, said Tray Johns, criminal justice organizer for the New Florida Majority.
Formed by previously incarcerated women, Dignity Florida members and their partners are "outraged by this incident and extremely concerned about the safety of our women and girls, particularly women and girls of color that are in the custody of BSO."
State Rep. Shervin Jones helped shepherd the Dignity For Incarcerated
Women Act through the Legislature this past session.
Jones said the bill doesn't directly address Jackson's situation but it should have.
"There has to be some type of legislation written that would ensure women who are pregnant, especially in their final term, are placed in an area where they can be closely watched," Jones said. "As far as the Tammy Jackson situation is concerned, I'll say this, just because an individual is incarcerated, does not mean that one's dignity or humanity should be stripped from them, too. This should have never happened, and all of us in leadership are responsible for creating such an environment, to even make it seem like this is OK, because it's not. It is my hope that leadership moved quickly to ensure that this never happens again."