President-elect Joe Biden will make history when he nominates retired four-star Army Gen. Lloyd J. Austin to be secretary of defense. Although not officially announced, the news comes from four sources familiar with the decision. If confirmed by the Senate, Austin would be the first Black leader of the Pentagon.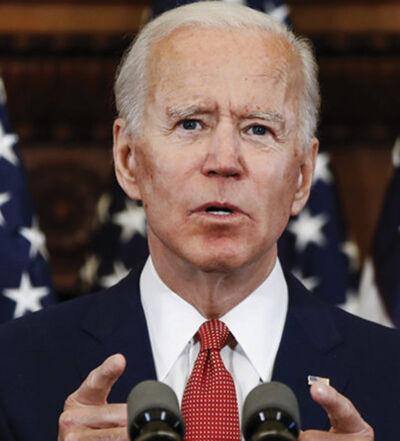 Biden selected Austin over the longtime front-runner candidate Michele Flournoy, a former senior Pentagon official and Biden supporter who would have been the first woman to serve as defense secretary.
According to sources with knowledge of the pick who spoke to The Associated Press on condition of anonymity, Biden offered and Austin accepted the post on Sunday.
As a career military officer, the 67-year-old Austin is likely to face opposition from some in Congress and in the defense establishment who believe in drawing a clear line between civilian and military leadership of the Pentagon. Although many previous defense secretaries have served briefly in the military, only two – George C. Marshall and James Mattis – have been career officers. Marshall also served as secretary of state.
Like Mattis, Austin would need to obtain a congressional waiver to serve as defense secretary. Congress intended civilian control of the military when it created the position of secretary of defense in 1947 and prohibited a recently retired military officer from holding the position.
One of the people who confirmed the pick said Austin's selection was about choosing the best possible person, but acknowledged that pressure had built to name a candidate of color and that Austin's stock had risen in recent days.
Austin is a 1975 graduate of the U.S. Military Academy at West Point and served 41 years in uniform.
Biden has known Austin at least since the general's years leading U.S. and coalition troops in Iraq while Biden was vice president. Austin was commander in Baghdad of the Multinational Corps-Iraq in 2008 when Barack Obama was elected president, and he returned to lead U.S. troops from 2010 through 2011.
Austin also served in 2012 as the first Black vice chief of staff of the Army, the service's No. 2-ranking position. A year later he assumed command of U.S. Central Command, where he fashioned and began implementing a U.S. military strategy for rolling back the Islamic State militants in Iraq and Syria.
Austin retired from the Army in 2016. Legally, a former member of the military must be out of uniform at least seven years before serving as secretary of defense. That waiver has been granted only twice – most recently in the case of Mattis, the retired Marine general who served as President Donald Trump's first Pentagon chief.
Austin has a reputation for strong leadership, integrity and a sharp intellect. He would not be a prototypical defense secretary, not just because of his 41-year military career but also because he has shied from the public eye. It would be an understatement to say he was a quiet general; although he testified before Congress, he gave few interviews and preferred not to speak publicly about military operations.
He earned the admiration of the Obama administration for his work in Iraq and at Central Command, although he disagreed with Obama's decision to pull out of Iraq entirely in December 2011.
Austin was involved in the Iraq War from start to finish. He served as an assistant commander of the 3rd Infantry Division during the invasion of Iraq in March 2003 and oversaw the withdrawal in 2011. When Austin retired in 2016, Obama praised his "character and competence," as well as his judgment and leadership.
Word of Austin's selection broke a day before a meeting between Biden and Vice President-elect Kamala Harris and civil rights groups, many of whom had pushed the president-elect to pick more Black Cabinet members.
---
Serving While Black
The appointment of Gen. Lloyd J. Austin as President-elect Joe Biden's secretary of defense is drawing attention to the fact that while persons of color are overrepresented in the military – representing more than 40% of all active-duty men and women – high-ranking Black leaders are nearly nonexistent. There are approximately 40 senior-ranking commanders (those with four stars, like Austin) across all branches of the military, and just two are Black. That's likely attributable in large part – if not entirely – to the institutional racism found within the armed forces. And despite purported efforts to increase diversity and opportunity for people of color in the military, it's on the rise.Thirty-six percent of active-duty respondents to a poll released by the Military Times early this year stated that they had witnessed or were aware of white supremacist and racist ideologies in the armed services.The year before, that number was at 22%.