Backing Gov. Ron DeSantis' campaign against critical race theory, the State Board of Education approved a rule last week that places controversial guidelines on the way U.S. history is taught in public schools.
The board, meeting in Jacksonville, Fla., voted after members of the public squared off on the rule, with some saying it would whitewash history and others saying it would prevent Marxist theory from being taught in Florida classrooms.
DeSantis has made a major issue of targeting critical race theory, which is based on the premise that racism is embedded within American society and institutions. He appeared by video at the beginning of Thursday's meeting to urge board members to approve the rule.
"We need to be educating people, not trying to indoctrinate them with ideology," DeSantis said. And on Twitter he wrote: "Critical Race Theory teaches kids to hate our country and to hate each other. It is state-sanctioned racism and has no place in Florida schools."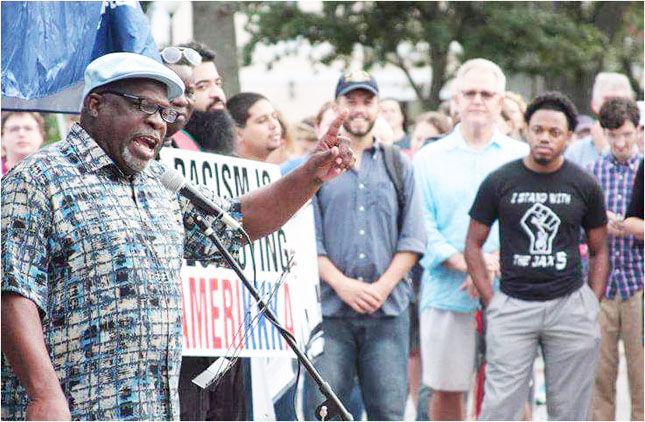 But Ben Frazier, president of the Northside Coalition of Jacksonville, said the plan is a "Republican political propaganda campaign" and said teachers need to be able to teach the truth about slavery and other racial issues.
"This board should stop attempting to sanitize and to clear up the ugly horrors of history that make white folks feel uncomfortable," Frazier, who is Black, said.
The rule, in part, says teachers "may not define American history as something other than the creation of a new nation based largely on universal principles stated in the Declaration of Independence."
It also says teachers facilitating discussions can't "share their personal views or attempt to indoctrinate or persuade students to a particular point of view" that is inconsistent with state standards.
Before giving final approval Thursday, the board adopted additions that, in part, included references to instruction on the U.S. Constitution and Bill of Rights. The additions also more specifically addressed that critical race theory should not be taught.
The amendment also bans material from the 1619 Project, a Pulitzer Prize-winning initiative by the New York Times that reframed American history around the date of August 1619, when the first slave ship arrived on America's shores.
Education Commissioner Richard Corcoran supported the changes proposed by board member Tom Grady, saying they would help provide clarity to teachers.
"It's a great, transparent way for teachers to understand exactly what this board is saying and to be able to read it and to know they are protected," Corcoran said.
The rule has spurred statewide controversy, with Grady saying members' "inboxes were blowing up with comments from people."
That was evident as board members listened to the public at Thursday's meeting. Speakers on each side cited the need to teach historical facts, but clearly disagreed on what those facts might be.
Opponents of the rule argued that it is designed to prevent teachers from giving a full picture of issues such as slavery, lynching and segregation. Wells Todd said the rule was an attempt to censor teachers.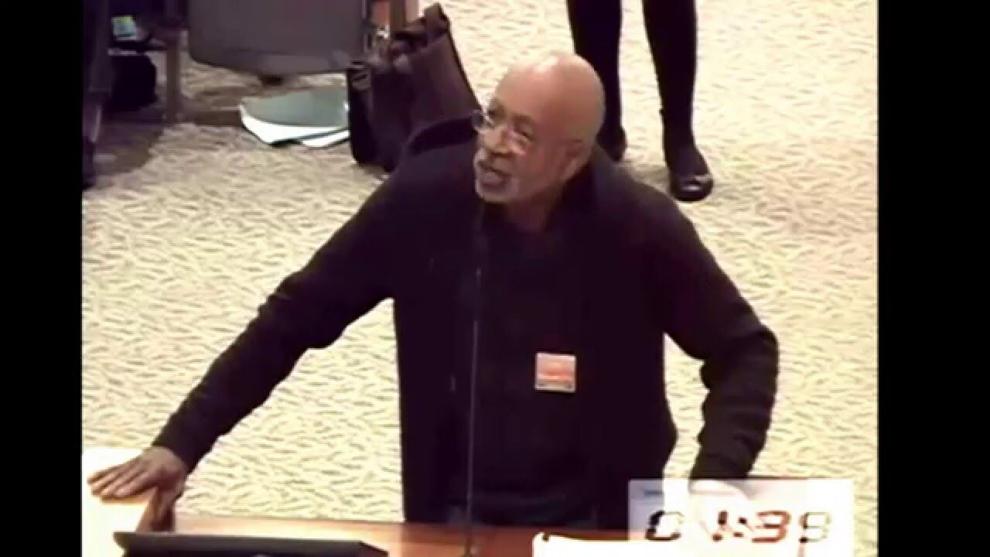 "Teaching the facts will bring the country together, not divide the country," Todd, a member of groups such as the Jacksonville Progressive Coalition, told the board. "And the only reason that I can see that y'all don't want that to happen is because you are ashamed of the history."
But supporters of the bill said critical race theory needs to be blocked, with several describing it as Marxist.
"We all know it's a Marxist tactic to divide our country by class and by race," said Bennett Brown, a Duval County resident and board member of the Florida Family Policy Council.
Brown urged the teaching of "truth about the history of our country. Truth and facts. … As you all know, our history has got good and bad and ugly. But we ought to teach the truth and that the United States of America is a great and wonderful land with freedom for all. Please teach that."
Across the country, local boards of education and states are pushing against teaching the impact of systemic racism and critical race theory in schools. Critical race theory also has been banned in Tennessee.
Meanwhile, a white teacher in Jacksonville is suing her local school district for allegedly retaliating against her after she spoke up about racism and hung a Black Lives Matter flag at Robert E. Lee High School, where most students are black.
"I just wanted to make it clear to my students that when they walk into my room, they can feel safe," Amy Donofrio told CNN earlier this month. "They can let out a breath. They can know that they matter."
But the flag, as well as Donofrio's outspokenness on racial justice, became a political flash point that swept across the state. It was brought up in discussions about whether the school should abandon its Confederate namesake, and cited by Florida's education commissioner as an example of "indoctrination" and "critical race theory" in schools – even though the discipline was not part of Donofrio's curriculum.
Over the course of several months, Donofrio defied requests from school officials to take down the flag and challenged the district on its treatment of Black students and staff, according to a federal complaint filed by Donofrio in April.
The situation boiled over in March, leading administrators to have the flag removed. Days later, Donofrio was reassigned to non-teaching duties and the district said it had opened a "human resources matter to review allegations of potential misconduct" against her.