Gov. Ron DeSantis came out of hibernation Tuesday to essentially declare victory over COVID at the start of the legislative session, as Florida's COVID-19 hospitalizations increased nearly 362%, according to the Florida Hospital Association.
During his reality-bending State of the State address, DeSantis went after "the biomedical security state" and "blind adherence to Faucian declarations," referring to his frequent target, Dr. Anthony Fauci, director of the National Institute of Allergy and Infectious Diseases and chief medical advisor to President Joe Biden.
DeSantis, widely considered a potential 2024 presidential candidate, weaved policy issues with red-meat appeals to Republicans. A central theme was freedom, as he boasted about reopening the state and requiring schools to be open during the COVID-19 pandemic.
"While so many around the country have consigned the people's rights to the graveyard, Florida has stood as freedom's vanguard," DeSantis said. "... Florida has stood strong as the rock of freedom. And upon this rock, we must build Florida's future."
Last week, Florida ranked fifth among all states based on how fast COVID is spreading on a per-person basis. The state has an approximate 31.2% positivity rate, according to weekly data from the Florida Department of Health.
Session opened at the Florida Capitol without any COVID-19 protocols, the day after the state set another record with more than 125,000 new cases amid the omicron wave. Total COVID hospitalizations stood at more than 9,000 statewide.
Only a few legislators and spectators wore masks. One exception was Nikki Fried, the Democratic agriculture commissioner who is running for governor.
DeSantis has been dodging criticism lately for his lack of public appearances during the omicron surge, saying he was with his wife, who is undergoing cancer treatment, but a Democratic mayor of one of Florida's largest counties said recently that elected officials should be able to care for both their families and their constituents.
Orange County Mayor Jerry Demings says he'd been dealing with the hospitalization of his elderly father and the deaths of family members over the holiday season but had still been able to make public appearances to address COVID-19 and long waits for tests.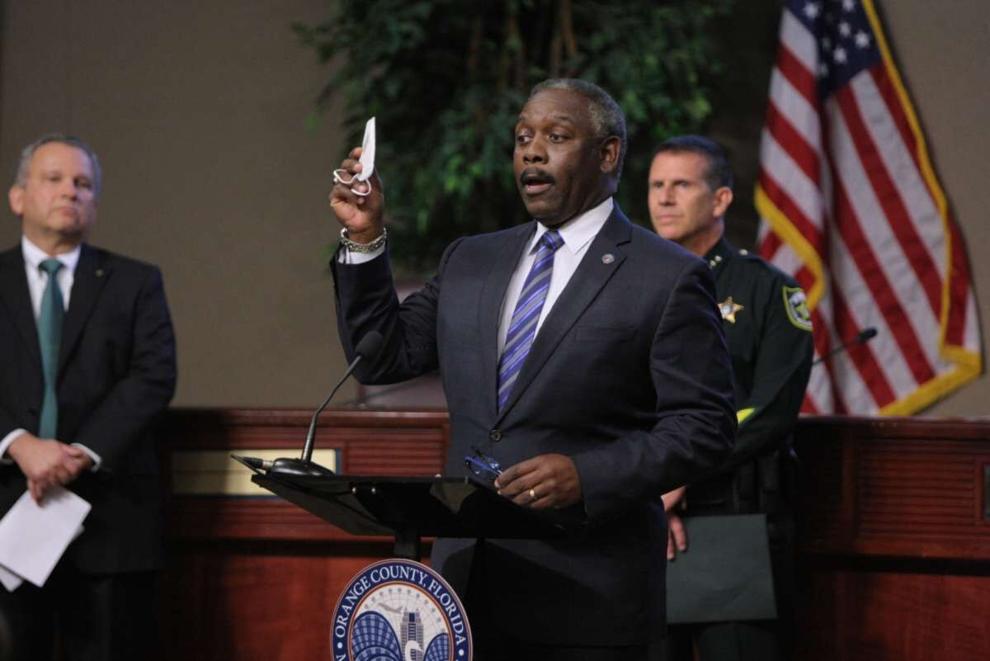 "Yes, there are times when our families may be ill and we have to take care of our families. However, I do believe that you can do both," Demings said. "You can take care of your family and take care of your extended family, the people."
But DeSantis came out swinging on Tuesday, even calling for more voting restrictions following last year's bill that drastically reduced the number of drop boxes.
Three of the leading Democratic candidates to challenge DeSantis in the 2022 election blasted the speech.
U.S. Rep. Charlie Crist, D-St. Petersburg, said in a video response that DeSantis is "pushing a partisan agenda that is making Floridians poorer, sicker and more divided than ever."
Said Fried to reporters, "This governor couldn't lead Florida out of a paper bag – let alone a once-in-a-lifetime pandemic."