After hours of deliberation on Thursday, the Florida Legislature tackled two highly criticized pieces of legislation: a six-week abortion ban and permitless carry. 
SB 300 and companion bill HB 7, filed by Sen. Erin Grall and Rep. Jenna Persons-Mulicka, bans abortions after six weeks — or just over a month— of pregnancy. The bills provide an exception up until 15 weeks for pregnancies resulting from rape or incest and fatal fetal abnormalities, but only with documented evidence such as a police report, restraining order or medical record. 
In the case of a fetal abnormality or if the mother's life is in danger, the medical opinion of two physicians would be required before termination of the pregnancy. SB 300 also requires that pills used for abortion be dispensed by a physician in person, banning pill delivery by a mail carrier. 
Last year, the Republican-controlled Legislature passed a 15-week ban, which women's rights groups like Floridians for Reproductive Freedom, LatinoJustice and the National Council of Jewish Women have challenged in lawsuits filed since 2022. 
In a 13 - 7 vote, the House's Health and Human Services Committee approved the house's version of the abortion ban. Every Democrat voted against it with Rep. Traci Koster as the only Republican to cast a no vote. 
Opposing voices in the House chambers noted that many women at six weeks, aren't yet aware that they are pregnant. 
"This is an issue that is so complex with so many intricacies that I don't believe that we are in the position for making these decisions for women and their families," said Broward County Rep. Marie Woodson. "Doctors go to school for specific reasons. Families are families and they can make decisions for their families."
Rep. Lisa Dunkley warned that the ban and consequences for medical professionals may persuade doctors to leave the field or state. 
"Legislators have power in the pen to make things better, not being demigods," said Dunkley. "I heard people of faith-based entities who are supporting this bill. I hope you would remember that when you chose to accept Christ, it was your choice, and you don't save lives, God does."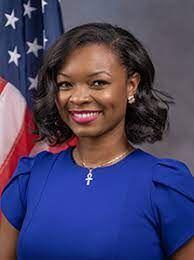 Siding with Dunkley and Woodson, Miami-Dade County Rep. Ashley Gantt emphasized the mortality rate among Black women during labor compared to non-Black women. 
"This debate is simply a choice about whose rights you think are more important, and I think we should acknowledge that," said Brevard County Rep. and Republican Chair Randy Fine, "It's the right of an unborn child to live versus the right of a woman to do whatever she wants with her body."
Shortly after passing the ban, the subcommittee unanimously voted in favor of  HB 121, a bill that increases the income eligibility threshold for Medikids and Florida Kidcare coverage. 
On the Senate floor, the abortion ban was put up for a third reading by Republican Senate President Kathleen Passidomo after nearly a four-hour debate. 
Prior to Passidomo's decision, a myriad of amendments were proffered to loosen the bill's restrictions. Among those were provisions that would have provided exceptions for people with mental health risks or victims of domestic violence, decreased the number of physicians needed to verify potential fetal abnormalities or health risks from two to one, or eliminated people with differing religious beliefs from the purview of the bill's requirements. None of those amendments passed.
"We do this because we're trying to make a bad bill better [but] unfortunately none of them get accepted," said Sen. Tina Polsky, who proposed an amendment to allow in-vitro fertilization costs to be covered by health insurance. "But we're never going to stop fighting for our constituents."
Amendments that did pass include one that changed the bill's name to the "Heartbeat Protection Act," which was argued against by opponents who cited doctors' insistence that a heartbeat is not detectable at six weeks, as well as one that added instances of human trafficking as a viable exception to the abortion ban, provided the victim can produce proof in the form of a medical note, counselor's note or police report. 
Grall was grilled for hours by her colleagues concerning SB 300's restrictions. Among those questions were concerns about the validity of a temporary restraining order as proof of rape, incest or human trafficking and why the shift from a 15-week abortion ban to now six weeks. 
She explained to colleagues that the bill would help save about 80,000 babies each year if it goes into effect. 
"There are other places along the way in which choices can be made and we should not be making the choice after the life is present," Groll told Sen. Tracie Davis. "I love you ... and all the women who have been told that 'It is okay, that life is disposable,' but I say that it shouldn't be."
At the third reading, Senators will revisit the bill with all the amendments before a final vote. The discussion will resume on Monday, according to Passidomo. 
Permitless carry heads to DeSantis
 Following the House's 76-32 approval last week, Florida Senators also on Thursday voted 27 - 13 in favor of allowing Floridians to carry firearms without a concealed weapons license, training or additional background checks. 
"The fastest growing demographic of gun ownership is Black women," said Sen. Corey Simon, arguing in support of the bill. "They're doing it because they need protection in their homes …Those neighborhoods that cops may be afraid to go in or aren't welcomed in, these folks still need protection and the ability to protect themselves."
Those with a felony record or under the age of 21 would not be allowed to purchase a firearm. The bill also includes provisions to increase funding to secure school buildings, allow teachers in private schools to carry guns on campus, increase active shooter training hours required for school employees, and support a K-9 gun-sniffing program.
"My no vote is not about the good, good parts of this bill," said Sen. Lauren Book. "We believe in the school safety measure in this bill but that cannot possibly outweigh the danger of people carrying permitless in the state."
The bill now awaits Gov. Ron DeSantis' signature and would go into effect this July, if signed into law. 
Miami Times staff writer Samantha Morell contributed to this report.