Funding for anti-gun violence initiatives in Miami-Dade County is coming from an unlikely source – FTX, a relatively new company tied to unregulated and volatile cryptocurrencies like Bitcoin, which sealed a $135 million, 19-year deal for naming rights to the Miami Heat's home court.
Miami-Dade County Mayor Daniella Levine Cava won approval Friday to spend the county's $90 million share of the deal on efforts to reduce gun violence and increase prosperity across the county. How that will be accomplished remains undefined, but the agreement splits nearly a third of the money among the 13 commissioners for spending within their districts toward those same goals.
County Commissioner Keon Hardemon was the legislation sponsor who negotiated the spending plan with Levine Cava. Before closing debate he shared a moment when 13 gunshots were heard outside his home, and "the fear in my daughter's face, and my powerlessness to my wife because we could not get to my 1-year-old fast enough because she was sitting in a highchair ... you all know the stories," he said. "When you talk about 'these neighborhoods,' I live in that neighborhood. This is my Cuba. This is my Hitler. There is no greater issue facing the Black community in this Miami-Dade County than gun violence."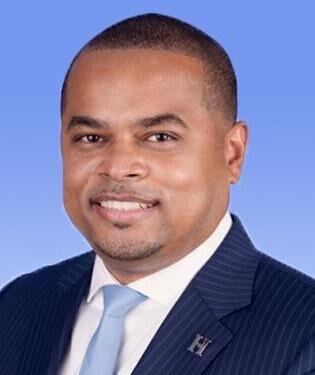 Commissioner Jean Monestime referred to the vote as his best day on the job during his 10 years on the commission.
"Maybe the prayers of many crying mothers have finally reached God's ears," he said.
The countywide plan is supposed to allocate resources based on which districts have the most shooting incidents. The commission's five Black members – including Oliver Gilbert III from the Miami Gardens area and Danielle Cohen Higgins from South Miami-Dade – represent the five commission districts with the highest numbers of shooting homicides, according to county statistics released Friday.
Still, not everyone was enthusiastic about the deal, either because of the way it was handled or because of how the money is being distributed.
Higgins objected to letting commissioners allocate the dollars in their districts and said it would detract from the development of "a plan for reducing gun violence." She later secured an amendment returning her district's portion, an average of $363,000 a year, back to the administration. Higgins represents South Beach, Little Havana and portions of downtown Miami.
Commissioner René Garcia voted against the proposal because it was only made public less than 24 hours before the vote. FTX lawyer Daniel Friedberg said FTX could wait for approval but questioned why Miami-Dade would want to do that.
"If you sit on this for 30 or 60 days, there will be additional deaths," he said.
Diaz called Friedberg's comments "a complete insult to this community."
For FTX, Garcia said, "This contract is about putting money into your pocket and advertising. That's what this contract is for you."
The airplane silhouette on the American Airlines Arena roof will be replaced with the FTX logo, which will provide unprecedented exposure for a company with a Hong Kong-based exchange for buying and selling Bitcoin and other digital currencies that launched only two years ago and has a 29-year-old CEO.
Jimmy Morales, the county's chief operations officer, acknowledged obvious concerns.
"We of course recognize there is risk in this deal, particularly with a relatively new company in a relatively new industry," he said.
It's why Morales noted the deal is front-loaded so FTX pays $14 million in 2021, then an average of $7 million a year through 2040. Deducting the Heat's share and a commission (through 2023) to the marketing firm hired by Miami-Dade to find a naming-rights sponsor, the county would have approximately $4.7 million to spend per year. Morales also went out of his way to emphasize that "payments to the county will be in U.S. currency, not in Bitcoin."
The deal replaces the Heat's agreement with American Airlines, which cost the carrier $2 million a year and expired at the end of 2019.
Levine Cava said the plan was to put the FTX brand on the arena for the 2020-21 NBA season, which ends this summer. FTX can still pull out of the deal if the NBA declines permission to put the company's logo on the Heat court, and the county would still receive $2.5 million.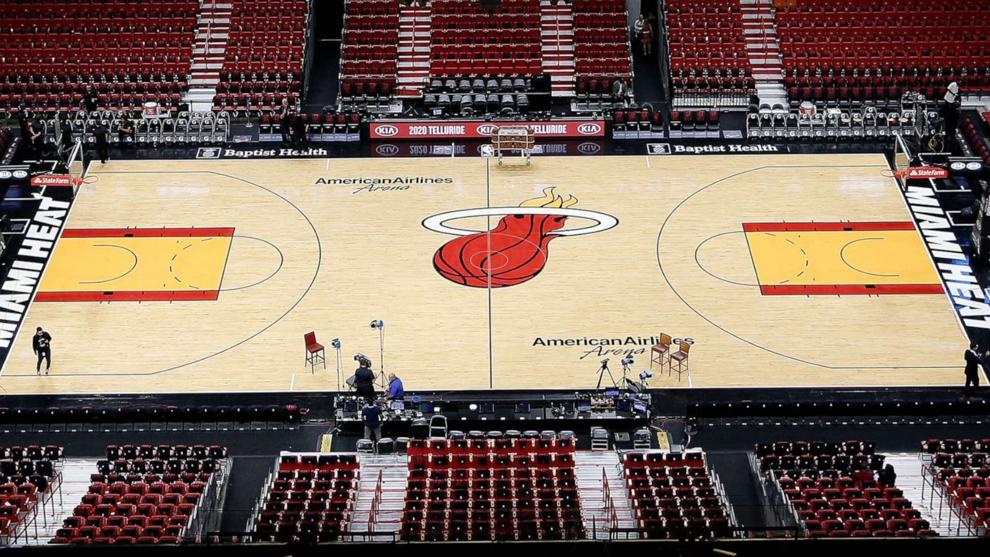 Due to the mayor's 10-day veto option, the approved legislation doesn't take effect until that time period has elapsed. Whether the name change can occur ahead of NBA approval is unclear.
The FTX deal would mean $8.2 million in 2021 for new programs, with about $5.7 million for the plan Levine Cava must present to commissioners. The remaining $2.5 million available for commissioners is intended to be allocated to groups and programs in their districts.