For Georgia Jones-Ayers, it took guts, leadership and a voice that could not be ignored to be a civil rights leader.
"She was unafraid and unashamed, and she always spoke truth to power," said Miami-Dade County Commissioner Jean Monestime. "She first came to my office to challenge me on an issue, and I was calm and quiet. 'It seems you not afraid of me.' I said, 'Maybe, I should be now.'"
Jones-Ayers was a very influential figure in Miami-Dade County for more than 40 years. She always fought for change and advocated for the needy. For that, the commissioner paid homage to Jones-Ayers by naming a roadway in the county after her. As of Feb. 8, Northwest 22nd Avenue from Northwest 135th Street to Northwest 79th Street has been renamed Georgia Jones-Ayers Way.
Dorothy Bendross-Mindingall was there to witness the moment that motivated Jones-Ayers to become an activist. Bendross-Mindingall and Jones-Ayers in the 1940s both lived in a community of 35 families called Railroad Shop Colored Addition.
The neighborhood extended from Northwest 12th Avenue to 17th Avenue and from 46th to 50th streets.
Black trainmen and their families started buying properties in the area in the 1920s, according to the Black Archives History and Research Foundation of South Florida. The community also included the great-grandparents of Kilpatrick and family members of Sen. Oscar Braynon III.
However, in 1947, the families were evicted from their homes, which were later plowed down to build two schools.
Bendross-Mindingall was 3 years old at the time, and she could recall in detail that night when her family was forced to pack up everything they owned and moved in the rain. It also had a lasting impact on Jones-Ayers.
Jones-Ayers kept the story alive and even mentioned it at a school board meeting at which Bendross-Mindingall honored her decades later.
"'You all removed our families from our homes to build schools,'" Bendross-Mindingall recalled her saying. "'Now ain't y'all shame?'"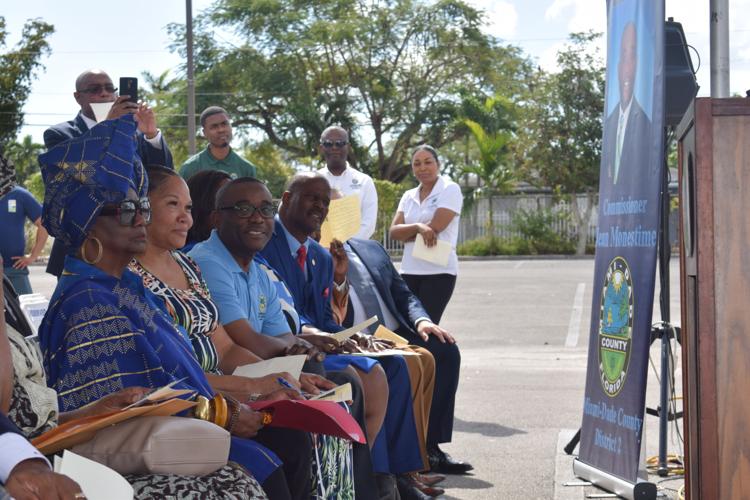 After her death in 2017, Bendross-Mindingall renamed one of those schools, Allapattah Middle, Georgia Jones-Ayers Middle School.
Jones-Ayers also fought to preserve everything that she thought was rightfully Black Americans'.
She was against the renaming of Lemon City to Little Haiti.
"Black Americans were living in Lemon City first. Why weren't we brought to the table when the discussion went on? To be clear, I have nothing against the Haitian community. We're all Black and are all trying to live and maintain our culture, heritage and legacies. But we can't forget that Blacks went through hell back then and much of the struggle continues today," she told The Miami Times in November 2013.
Even though, Jones-Ayers fought for Black issues and the preservation of Black history, Kilpatrick said her reach expanded across race, gender, party lines and politics.
This is especially true when it comes to trying to limit the mass incarceration of youth.
State Rep. James Bush III said that he was inspired by the street naming event to carry on those efforts. He will be renaming a juvenile justice bill that he has filed after Jones-Ayers.
The bill, now titled "Direct Filing," stops the state attorney from automatically trying young offenders as adults. Instead, it mandates that the defendant goes before a judge for a decision first.
"It's all about due process," said Bush. "Now, this is a golden opportunity to wrap Georgia's name into it."
Jones-Ayers was the bridge between the police and the Black community in Miami for decades.
 In 1967, she developed the Miami-Dade Police Department Community Relations Council and the Miami Police Department Community Relations Council in 1969. She trained prospective police officers on diversity in the police academy and was the voice for Black Miami when they were treated unfairly.
"The white people would come to our area, and they would harass the boys that were standing on the corner," she said in a YouTube video.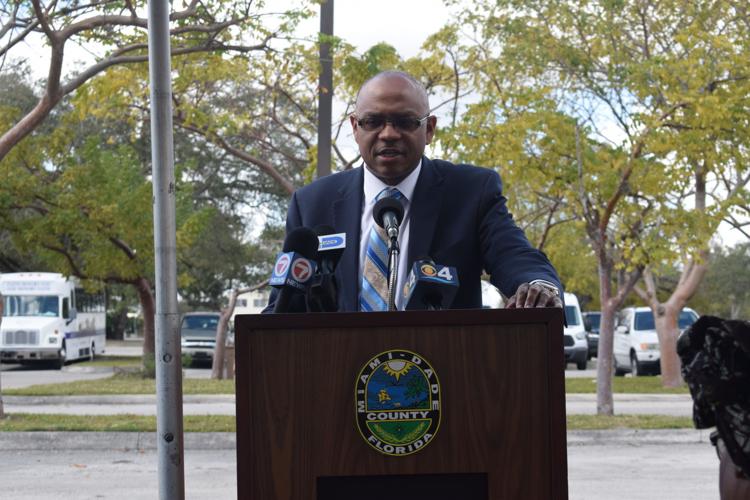 In 1982, Jones-Ayers along with Miami-Dade Circuit Court Judge Thomas Petersen founded The Alternative Programs Inc., a Miami organization that helps low-income adults and youth stay out of prison.
The agency advocates for nonviolent offenders to be released at bond-free. In return, The Alternative Programs monitors the offender and provides them with social services to help them stay out of trouble.
Part of that vision was the Daily Bread Food Bank, now known as Feeding South Florida, said Kenneth Kilpatrick, executive director of The Alternative Programs.
According to Kilpatrick, Jones-Ayers was very effective because she didn't back down without a fight, a sentiment that was echoed by several who attended the renaming ceremony on Friday.
"She filled that gap for people who didn't have a voice," he said.