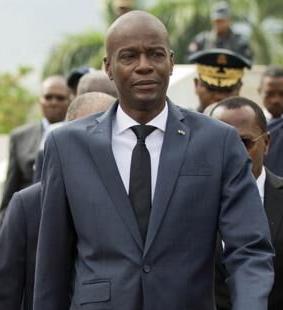 While Haitian Americans await details regarding the investigation into the assassination of Haiti President Jovenel Moïse, his wife's condition in Miami is a closely guarded secret.
Jackson Health System (JHS) officials say the family has requested that no information on her condition be released to the media, though some outlets have reported she is in stable but critical condition after undergoing surgeries for her gunshot wounds. Martine Moïse was admitted to the Ryder Trauma Center at Jackson Memorial Hospital last week.
A source has confirmed with The Miami Times that the Haitian first lady was still being treated for her injuries at Jackson as of Tuesday, guarded by a heavy Miami Dade Police presence.
Reports on the whereabouts of the couple's three children are conflicting.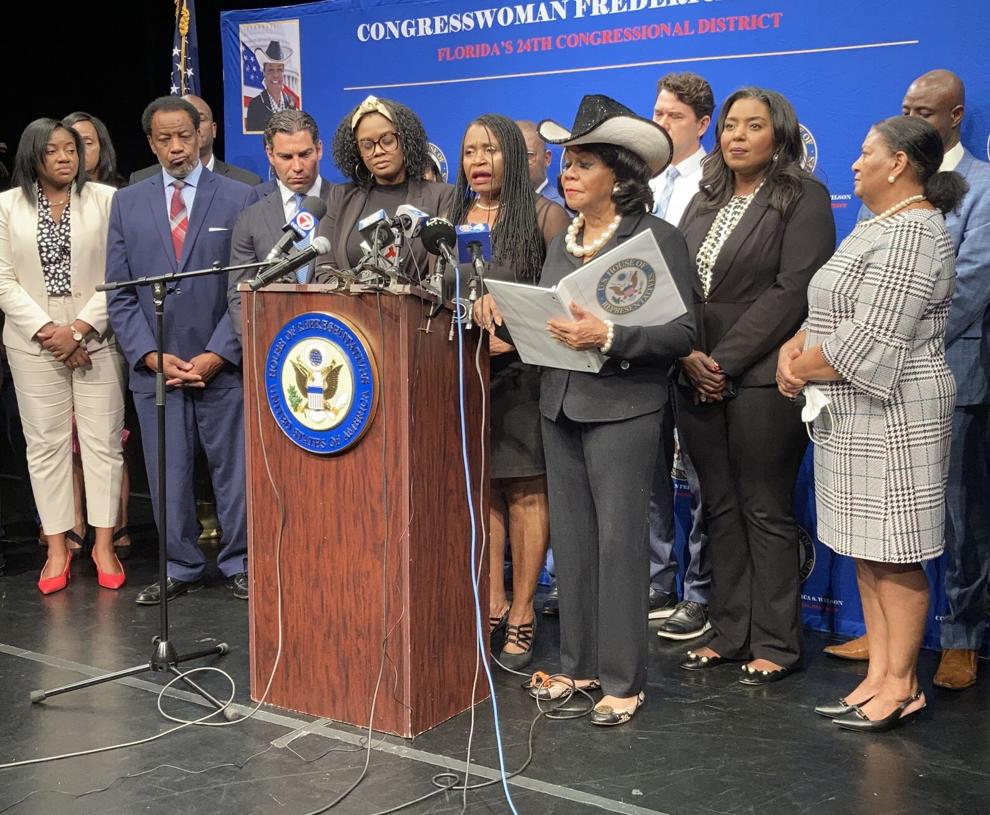 At a recent press conference, City of Miami Mayor Francis Suarez revealed that the children arrived with the first lady during her transport to Miami immediately following the shooting at their Pétion-Ville, Haiti, residence last Wednesday. But at a Miami news conference, Congresswoman Frederica Wilson said the children are being held in protective custody in Haiti.
South Florida's sizable Haitian diaspora is still reeling from the news of Jovenel Moïse's murder, compelling leaders across Miami-Dade and Broward counties to band together to request support for Haiti before violence in the country escalate.
"This is an incident that shocks the very fabric of our consciousness here in Miami, where we are incredibly connected to Haiti. This is far greater than an attack on a person, it's an attack on the soul and the dignity of a country," said Suarez at the news conference. "As mayor, I can tell you that we're going to do everything in our power and control to keep the first lady safe here and to make sure that we are aiding and assisting in the efforts of the federal government and Haiti in any way we can."
The Haitian National Police arrested 18 Colombians and three Haitian Americans in connection with the assassination. One of them worked as an informant for the U.S. Drug Enforcement Administration and another for the FBI, CNN reported.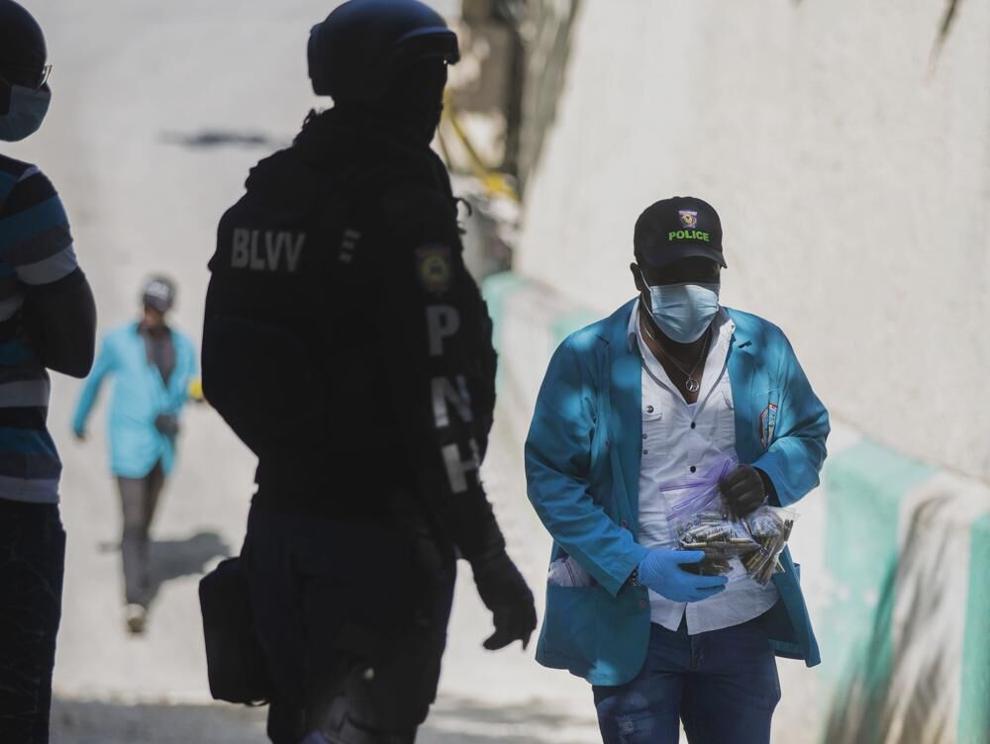 Monday, South Florida doctor Christian Emmanuel Sanon was named as the mastermind behind the assassination by Léon Charles, Haiti's chief of police.
Charles said Sanon hired 26 mercenaries from Counter Threat Unit (CTU), a Venezuelan security company based in Doral, Fl., to carry out the killing.
The team was recruited to protect Sanon on a trip to Haiti last month, as a potential presidential candidate in the upcoming elections. The security detail's mission changed after they claimed to have obtained an arrest warrant for President Moïse, but things took a turn for the worse Wednesday, July 7, when he was shot 12 times at his home before the property was ransacked.
"After the perpetrators committed this crime, the first person one of the assailants called was [Sanon], who also contacted two other people implicated [in this crime]," said Charles at a press event Monday, after a seven-member team of FBI and Homeland Security officials had arrived from the U.S. to help with the investigation a day before.
A hat with a DEA insignia was found at Sanon's home.
France 24 reported that the mercenaries were recruited and provided a $2,700 monthly salary.
Known for speaking out against failed leadership in Haiti, Sanon believes he is best fit to lead the country.
"To make a passport in Haiti costs about $150 Haitian dollars. Every Haitian has a passport. Do you know why? Because they get ready to leave the country," he said in a video posted on his YouTube channel almost 10 years ago, following the 7.0 magnitude earthquake in Haiti in 2010. "And why they want to leave the country is because they are discouraged, they cannot take it anymore. … I want to bring them the new hope that they need to have a better life."
Sanon has expressed doubt over what politicians did with $13.5 billion in humanitarian aid sent to the Haiti to ease economic crises brought on by natural disasters, a common belief conveyed by those who opposed President Moïse's leadership.
Two days before the assassination, Ariel Henry was appointed prime minister, though Claude Joseph has been acting prime minister since April. Haiti's eight senators nominated Joseph Lambert as its acting president, but the United Nations recognizes Joseph as the country's leader.
Haiti's constitution bars the acting president from candidacy in the presidential election. Elections are set to take place this September. Forty opponents, according to Wilson, are vying for the position.
While stability in Haiti is questioned, the Moïse family remains guarded in Miami.
Saturday, an apparent audio recording on Martine Moïse's official Twitter account was released, recounting the shooting.
"I am alive thanks to God, but I've lost my husband ... In one night, they took away 25 years of marriage, my tears will never run dry," she was heard saying. "You have to be a heartless criminal to assassinate a president like Jovenel without giving him a chance to utter a word."
L'union Suite, a Haitian news company, later reported that the voice in the audio recording is not the first lady's, stating that the account was hacked.
Conversely, Agence France-Presse, a global news agency with a Miami office, claims to have confirmed the authenticity of the recording.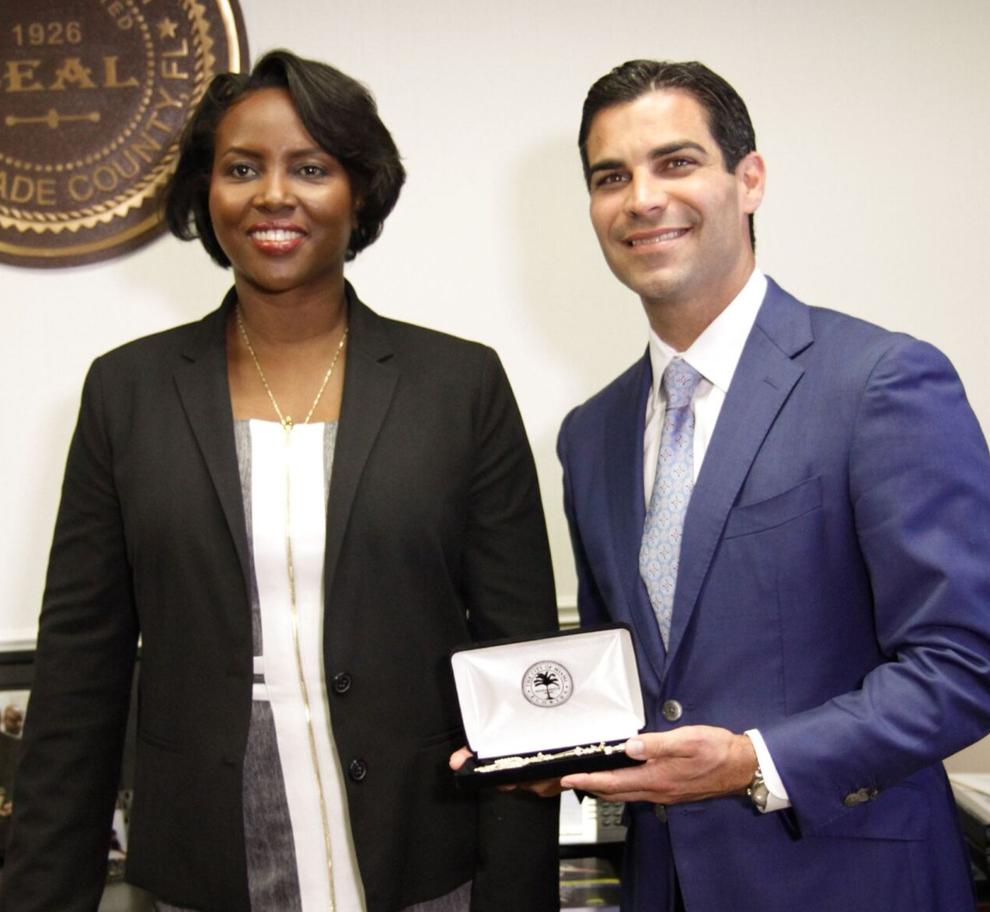 Martine Moïse is no stranger to Miami. During several trips, she met with Miami Gardens, North Miami and City of Miami officials both with and without her husband.
In 2017 she was presented with a proclamation from Dorothy Bendross-Mindingall, honored by former Miami Gardens Mayor Oliver Gilbert and given keys to the City of Miami by Suarez.
Sources say she has extended family living in the area.
It was no surprise that more than 23 elected officials and community leaders gathered at the Little Haiti Cultural Center to voice their sympathy for the Moïse family and demand that the Biden administration send U.S. troops to aid in stabilizing the country.
"We're not saying that the international community or America should take over Haiti, but they should provide security to keep Haiti safe," said Wilson, who spearheaded the collaboration effort. "I worry that these bad actors will attempt to take advantage of any ensuing chaos."
Wilson and other elected officials present at the gathering called for the Biden administration to appoint and send a special envoy to Haiti to provide diplomatic resources. They are asking that the U.S. and other international communities also facilitate the September elections for a fair and democratic outcome.
Miami activist Marleine Bastien opposes a U.N. presence in Haiti.
"We are very leery of the U.N. and for good reason," said Bastien, executive director of the Family Action Network Movement (FANM). "They left a trail of mothers with fatherless children and a lot of trouble. They brought cholera that sickened thousands and killed over 10,000 others. They're still refusing to compensate the victims."
Instead, Bastien is asking for Biden to send resources to help train Haiti's military and police forces to bring back security and stability to the nation, and be willing to support Haiti in other capacities depending on the aid leaders in the country request.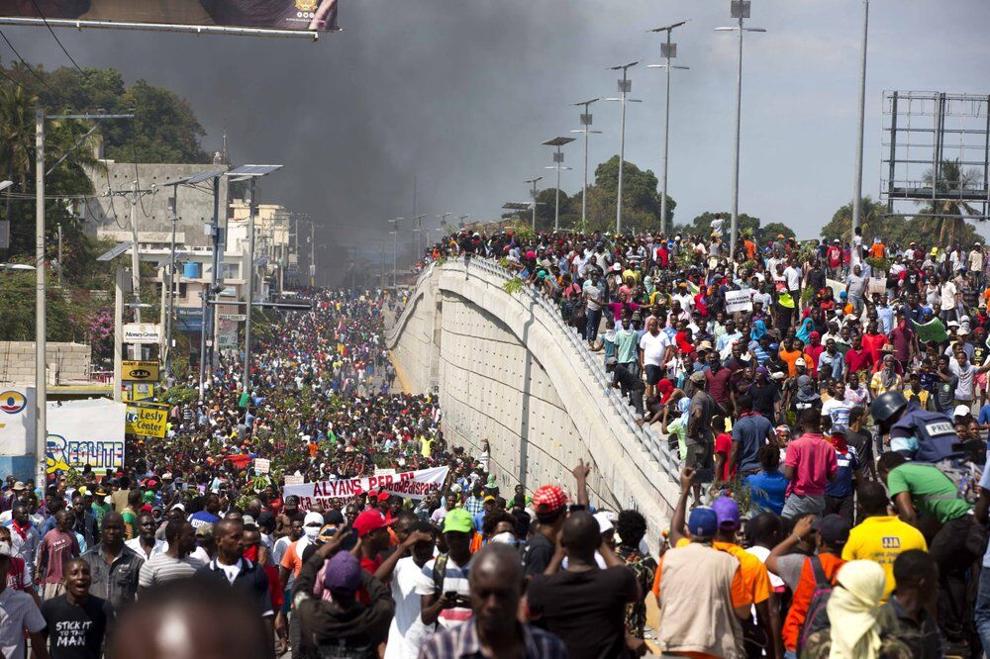 She requested that all deportations and expulsions be halted and a moratorium to be placed on Title 42, a program enforced during the pandemic to remove migrants at the U.S. border because of health risks.
A letter signed by 134 human rights and advocacy groups across South Florida was sent to Biden, echoing some of Bastien's requests and making a plea on behalf of Haitian migrants who want to seek asylum in the U.S. Sixty percent of the country is controlled by violent and armed gangs, according to the Haitian National Human Rights Defense Network.
"During the deterioration of the country's condition in Haiti, it would be unconscionable and unlawful for the U.S. to refuse the entry of Haitians seeking protection at the border or to pursue removal proceedings, detention, deportation or explosion," said Paul Christian Namphy, lead organizer for FANM.
Notre Dame d'Haiti Catholic Church, located in Little Haiti, is opening its doors to help locals cope.
"We are trying to secure the position with the family of the first lady to visit her and provide spiritual and emotional help to her and also to the other parishioners," said Father Reginald Jean-Mary, who said he was a dear friend of the family. "We have made ourselves available to meet with anyone who would like to come to us, as well as continue to pray for Haiti and be a voice of conscience for the country."
A vigil will be held for President Moïse at the Little Haiti Cultural Center Friday at 7 p.m., led by Sounds of Little Haiti, along with District 5 City Commissioner Jeffrey Watson's office and the City of Miami, among others.
For Martine Moïse, a prayer circle will be held in front of the hospital the same day at 5:30 p.m.