Staring today, Jackson Health System will vaccinate law enforcement officers, firefighters and K-12 school-site personnel ages 50 and older, and is lowering the age threshold to the same for medically at-risk individuals.
President Biden announced Tuesday his administration would order states to prioritize educators and school staff in vaccination efforts – moving them to the front of the line.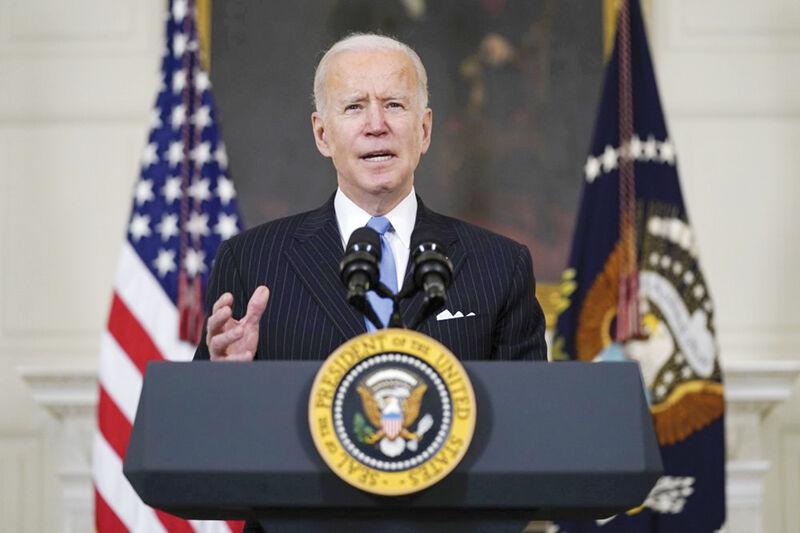 "My challenge to all states, territories and the District of Columbia is this," Biden said Tuesday. "We want every educator, school staff member and child care worker to receive at least one shot by the end of the month of March."
Jackson President and CEO Carlos Migoya announced the new eligibility for COVID-19 vaccines at a virtual press conference Tuesday.
"We're looking forward to casting an even wider net," he said. "It was only two months ago that Jackson really began administering vaccines to the public. If you think back to where we were as a county, to where we are now, great progress has been made."
Migoya also announced that the hospital is lowering its age requirement for at-risk patients from 55 to 50, and vaccines will be given for any condition their doctor believes makes them high-risk for COVID complications, not just the 13 previously released medical conditions.
Those with at-risk conditions will still need to present a signed doctor's note confirming their condition to be vaccinated. Law enforcement officers and firefighters must show a badge or department ID. School personnel will need to show school ID.
The changes follow Gov. Ron DeSantis' latest executive order, which expands the criteria to include school employees, officers and firefighters.
In addition to the expanded age group, Jackson will continue to vaccinate Florida residents 65 and older. Appointment availability, now open to those who are eligible for a vaccine under the new criteria, will continue to be announced through its social media platforms on Twitter and Instagram –
@JacksonHealth. To schedule an appointment, visit JacksonHealth.org/keeping-you-safe.
"We have said from the beginning that the vaccines are the best tool to combat this virus, and we've also said that getting them in the arms of as many people as possible, as quickly and safely as possible, is no easy feat," Migoya said. "It's going to take time. I know this has been a very frustrating process for many people, but please be patient. Your turn for the vaccine will come."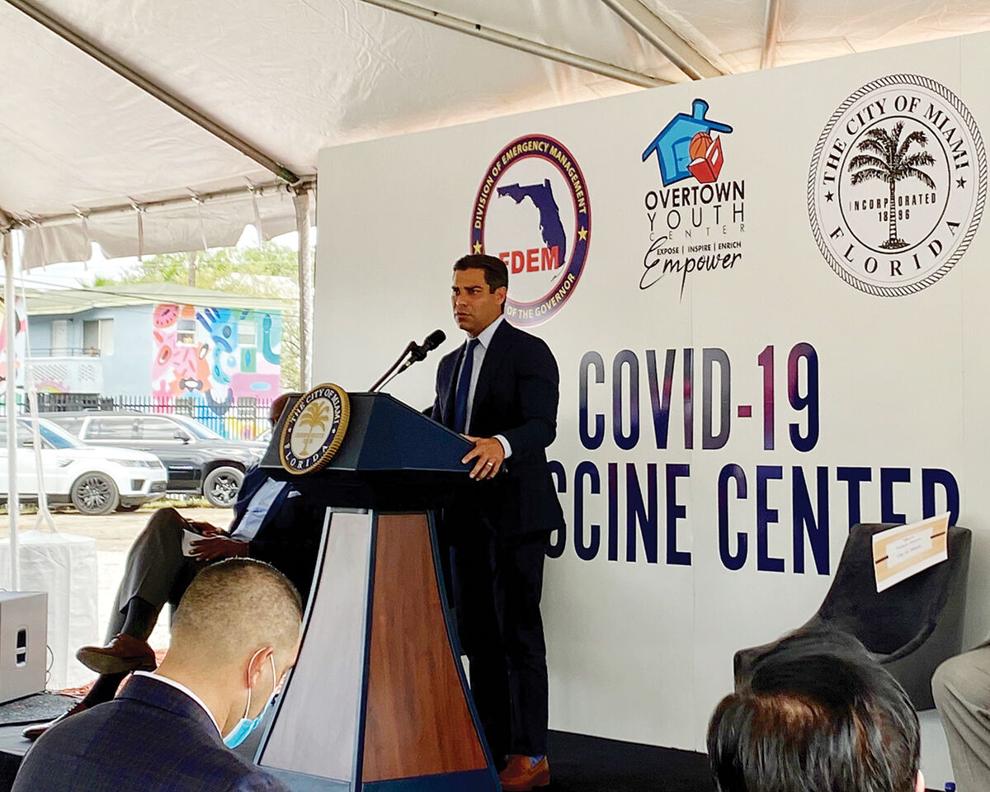 On the same day Jackson made its announcement, a news conference was held in Overtown by Miami Mayor Francis Suarez to announce the city is partnering with Overtown Youth Center to raise awareness about a walk-up vaccination site at 1551 NW 1st Ave., a state-run site announced by DeSantis last week. It was one of two new locations in Miami to open, the other being the Father Gerard Jean-Juste Community Center in Oak Grove Park. Each site will administer 200 vaccinations daily. Both were part of the governor's announcement to expand vaccine access in underserved communities statewide.
Suarez said that 15% of residents in the city are Black, but only 7.76% have been vaccinated.
"Every person that's vaccinated is a life that we can save, particularly the most vulnerable in our community," he said.
"It is imperative that we continue to break down barriers by bringing accessibility and closing health gaps. This site is integral because it is located in the heart of this historically Black community, and we all know the impact of COVID-19 globally and how it has been most devastating to communities of color," said former NBA great Alonzo Mourning, co-founder of the Overtown Youth Center.
"It's imperative that we take every precaution to keep our communities as safe as possible. Those who have a desire to get vaccinated can come here and trust that you're going to get the proper education and support that you need to get through this whole vaccination process," Mourning added.
At the Overtown location, vaccines will be distributed seven days a week between 8:30 a.m. – 5:30 p.m. to residents 65 and older, or health care workers with documentation. No appointment is necessary and identification is needed to verify age.