The world of higher education was not spared from the destructive path of the pandemic. In its wake, college students, professors and institutions of higher learning were left scrambling to adjust to a new normal.
To address their struggles, congressional lawmakers from the Florida House of Representatives' Higher Education and Workforce Investment Subcommittee last week got together for a virtual hearing to discuss the impact of COVID-19 on higher education and its effects on lower-income communities.
Rep. Frederica Wilson, subcommittee chair, called on witnesses to testify before Congress regarding proposed legislation that would impact various issues existing both before and during the pandemic.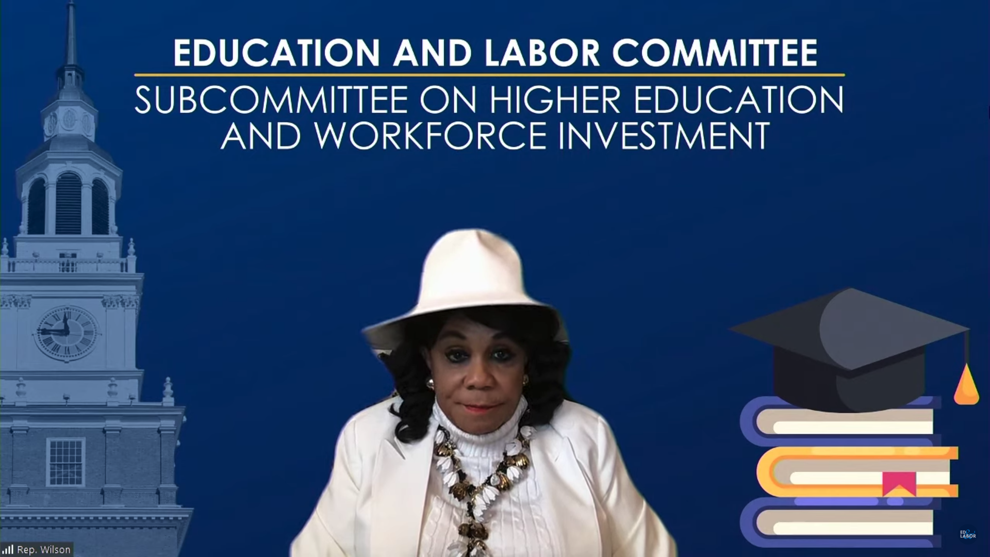 Among the witnesses was Keith Thornton Jr., a senior at Florida International University studying recreation and sports management. Thornton gave a firsthand account detailing the challenges he encountered as a Black student pursuing a college degree in the middle of a pandemic.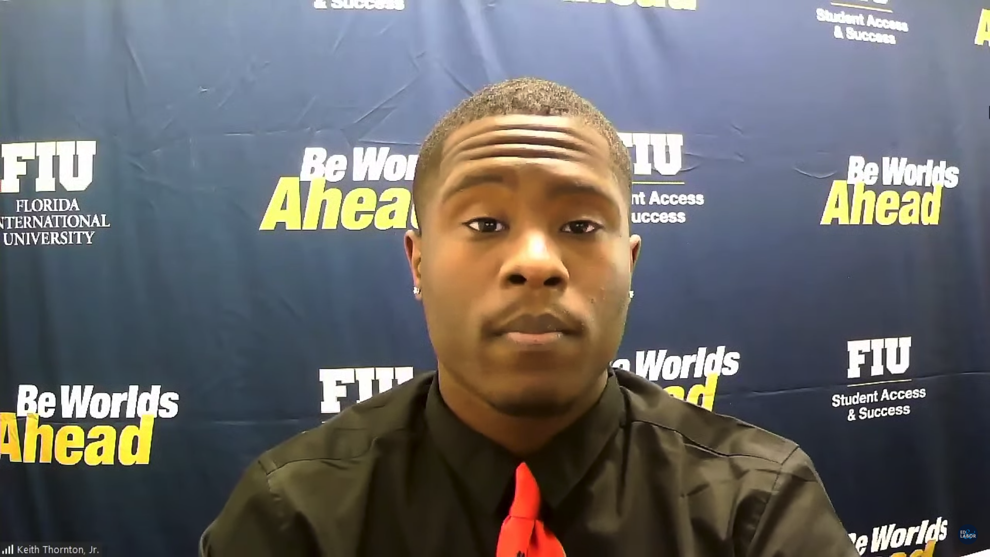 Though a Federal Pell Grant recipient and active member of Wilson's 5000 Role Models of Excellence Project for dropout prevention, Thornton found it incredibly difficult to feel motivated when the odds were stacked so high against him earlier last year. He lost his job and internship and struggled to pay rent for a new apartment, as well as costs directly associated with school, such as books, materials and commuting. The Student Emergency Aid Grant, provided through the CARES Act, was his saving grace.
"The fact that my experience during this challenging period is in many ways not unique is a testament to the severity of this crisis and the ongoing need for federal relief," said Thornton, urging lawmakers to consider the financial burden of college on low-income families and students forced to fend for themselves. "Receiving financial aid that removes some of this strain helps put students in a position to thrive."
At one point earlier in his college career, Thornton considered dropping out while wrestling to uphold standards of achievement – his three older sisters hold master's degrees – and the fear of wasting his family's hard-earned money if he wasn't successful. He shared that programs like 5000 Role Models and Florida Trio provided much encouragement and opportunity.
With graduation now in his sights, Thornton is relieved that support from program mentors and financial assistance through the government – at a time when Black college students like himself face overwhelming obstacles – have allowed him to shift his focus back to his education and away from worry.
He is not alone in his struggle.
Since the start of the pandemic, enrollment in community colleges across the country has dropped by 10%. Some students simply could not afford to bear the costs of tuition and schooling given the economic impact of COVID-19 even after receiving some form of government aid, while others have put their education on pause to deal with the psychological, emotional and social effects of the current climate.
As previously reported by The Miami Times, enrollment of Black students at Miami Dade College during the fall 2020 semester decreased by 18%, as compared to fall 2019. For the current spring 2021 semester, the college experienced a 6.5% drop in enrollment of all college students.
Lawmakers present for the hearing discussed the domino effect of COVID-19 on colleges and universities and how that reflects on students, especially those of color.
Many institutions of higher learning underwent drastic budget cuts at the onset of the pandemic and decreased enrollment rates further impacted school revenue. Nearly 650,000 workers in higher education have lost their jobs in the past year, according to the U.S Labor Department.
For students, educational resources like the internet, course-specific labs for tutoring, library services and mental health counselors were no longer as accessible as they had been prior to the arrival of the novel coronavirus.
A total of $75 billion from the federal government was directed toward higher education institutions to maintain basic operations through the CARES Act and, most recently, the American Rescue Plan Act.
Wilson and many of her colleagues said there is far more work to be done to address equity in college institutions.
"While this relief may have saved our higher education system from financial calamity, justice demands that the federal government do more," said Wilson, explaining the purpose of the hearing. "Far more to address the long-standing disparities that have been exacerbated by the pandemic (must be done)."
Wilson reminded her congressional colleagues of research indicating that the gap in online education is far wider between Black and non-Black students than in traditional learning settings.
"A college degree is the surest pathway to financial security and a rewarding career," she said.
While support for higher education reform was obvious, some lawmakers were more interested in creating a win-win situation for everyone in the higher education setting, including institutions.
"[Support] should not take the form of expensive government handouts that push unworkable partisan priorities ... as a committee, our loyalty should be to all students," said Greg Murphy, a North Carolina congressman. "We are bankrupting our students and doing a disservice to our taxpayers."
Indiana Rep. Victoria Spartz mentioned the prospect of meaningful reform and said "colleges need to have skin in the game."
Legislators questioned what universities are doing to help students who recently graduated at the onset of the pandemic and whether industries are able to provide paid internships for students that result in immediate entrance into the workforce upon graduation.
Proposed solutions mentioned during the hearing included expanding Pell Grants to reduce student loans, lowering the cost of college tuition, offering free community college courses, colleges enforcing limits in student borrowing and strengthening institutional oversight to prevent waste and protect students from predatory lending.
Other alarming statistics raised at the hearing unrelated to the pandemic are that a staggering 60% of students take more than four years to complete a college degree, and that one-third of college graduates report being underemployed.
Congress plans to adequately analyze all the issues that were presented during the hearing before passing resolutions.
In the meantime, some higher education institutions are planning to implement programs to assist students and appease enrollment losses now. Miami Dade College's Rising Black Scholars Program will be one of many to help close equity gaps in higher education by providing prospective students with the opportunity of receiving two of free tuition, as well as additional resources.