Health, education and business were the three big topics at the fifth annual State of Black Miami conference last week, with the pandemic at the center of it all. The virtual event, hosted by the Black Affairs Advisory Board, opened on a somber note.
"If COVID-19 was America's cold, then it was Black America's pneumonia," said board chair Steven Hunter Johnson. "The disparities and impact are known and documented. COVID-19 has touched our health, economics and even our education."
Black populations throughout the U.S. have been some of the hardest-hit communities. Panel discussions, featuring experts and local lawmakers, aimed to get to the root of the problems and help find concrete solutions.
Miami's Black residents are dying from COVID-19 at a higher rate, according to data from the Florida Department of Health. The coronavirus fatality rate for Black Americans is 4.6%. Meanwhile, the fatality rate for white residents sits at 3.1%.
"COVID-19 just magnified what's been happening in our communities for the last hundreds of years," said Dr. Cheryl Holder, a panelist and doctor of internal medicine. "Diabetes, high blood pressure, worsening immune systems and low Vitamin D levels make [Black Americans] more susceptible."
There also is a disparity with a vaccine accessibility. One attendee noted that Opa-locka, a city with a primarily Black American population, currently has a 2% vaccination rate among its senior residents. Meanwhile, the majority-white affluent community of Fisher Island has a 58% vaccination rate.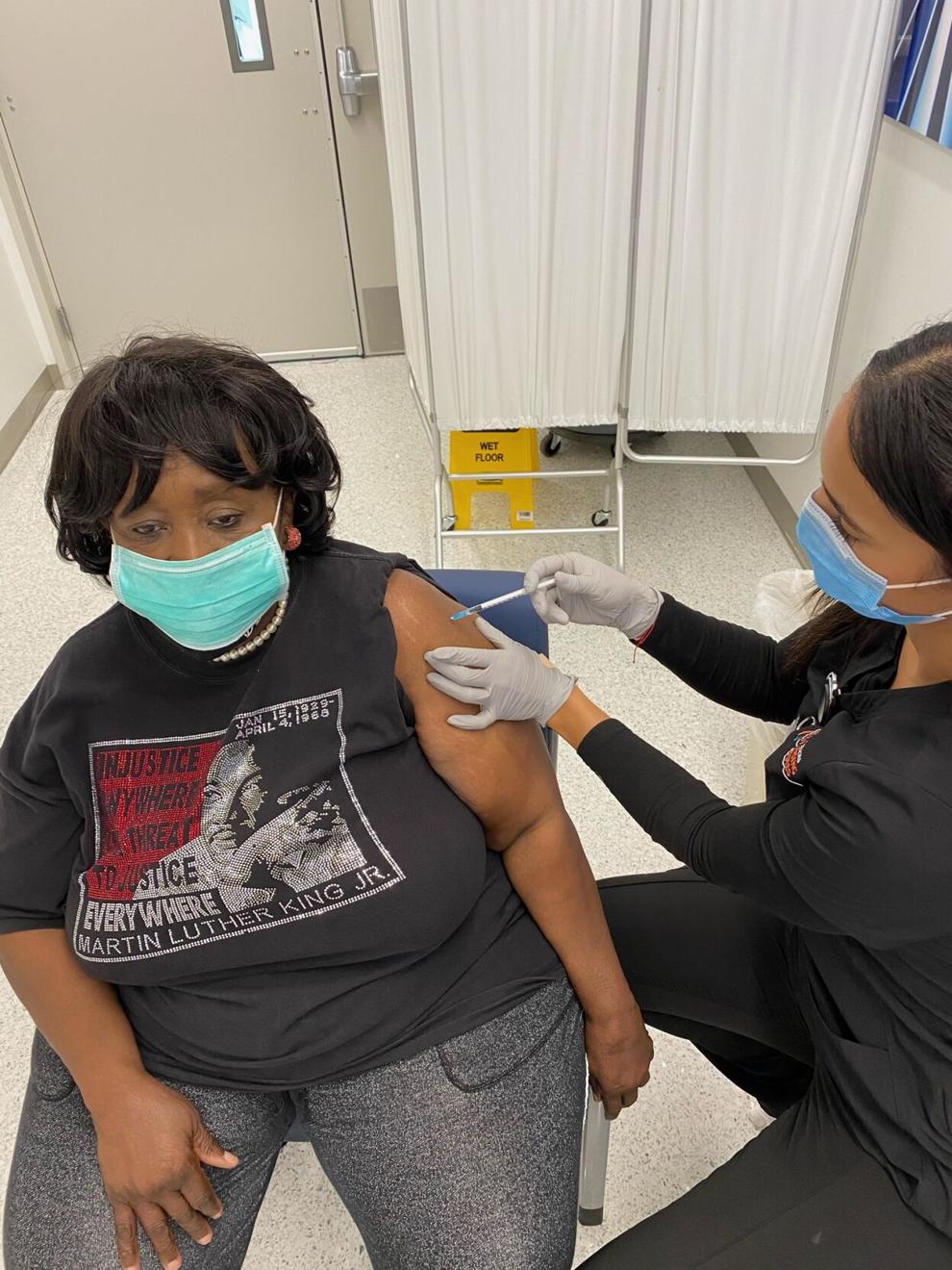 Matthew Pinzur, a VP and the chief marketing officer for Jackson Health System, spoke about what the institution is doing to help, which has been extensively covered in The Miami Times.
"One of the first things that we did was start partnering with the churches," he said. "It was successful enough that last week we did a small pilot project working with some non-faith-based community organizations."
Pinzur projects that, through these projects, about 15.2% of the hospital's vaccinations will be going to Black patients. This will help "close the gap."
However, vaccine hesitancy is another issue facing the community. That's why Jackson recently released a series of educational videos in English, Spanish and Haitian Creole, on the safety of the vaccine.
Dr. Hansel Tookes, a University of Miami Miller School of Medicine professor, appears in the video, and urges people to take the vaccine.
"This vaccine is how we end the racial disparities in COVID," Tookes said.
Other panelists made it clear that the state of education is just as dire as the state of health.
According to reports from United Teachers of Dade, thousands of K-12 students in the district are failing, and the number is only likely to increase.
Justin Pinn, director of alumni strategic initiatives at Teach for America Miami, discussed students' lack of access to reliable technology.
"Talent is universal, but opportunity is not," he said. "My goal was to highlight the persistent inequity in Black Miami involving education and the growing digital divide.
"Too many in our community do not have the basic lifeline resources to elevate towards their true potentials, such as access to high-speed internet, digital literacy and computer science," he continued.
Organizations like Teach for America are working their hardest to support students during this time, according to Pinn.
Issues can be seen in higher education as well.
Enrollment is down 20% at Florida Memorial University, according to Jaffus Hardrick, the university's president. He said it could be because of dissatisfaction with remote learning or financial hardship brought on by the pandemic.
Although health and education drove most of the forum's discussion, the pandemic's economic impact could not be ignored.
Althea Harris, a marketing specialist with the South Florida office of the Small Business Administration, encouraged Black-owned businesses to take advantage of the Paycheck Protection Program.
"The PPP, assuming you use it the way you're supposed to, is a 100% forgivable loan," said Harris.
The Black Affairs Advisory Board plans to write a report based on the conversations that took place during the virtual conference. The report will synthesize the issues discussed and recommend solutions to the county commission.
Black Americans currently hold five of the 13 seats on Miami-Dade's county commission, the most in its history. Keon Hardemon, Kionne McGhee, Oliver Gilbert III, Jean Monestime and Danielle Cohen Higgins all attended and contributed to the panel discussions. Miami-Dade County Mayor Daniella Levine Cava also participated.

Although the obstacles ahead are complex, there is hope for the state of Black Miami, according to Higgins.
"Now, with five Black commissioners sitting on the dais, with a mayor that's fiercely supportive of our issues, with the current political and racial climate that we are all living in, I feel the fierce urgency of now," Higgins said. "Now is the time to improve the lives of our Black community."