Community hero Fletcher A. Paschal Jr. left behind a rich legacy of fiercely and tirelessly serving those around him. A resident of Overtown for more than 75 years, Paschal died in 2004, but his memory will now live on forever in the city he adored.
NW 21st Avenue in Liberty City was renamed Fletcher A. Paschal Jr. Avenue last Thursday in his honor. A ceremony held at Agenoria S. Paschal/Olinda Elementary School, named after his late wife, was attended by local politicians and proud family members.
"It's amazing to me to honor a man that brought joy to so many communities, through his work and through his actions," said Miami-Dade County Commissioner Keon Hardemon, who sponsored the renaming.
Paschal's grandson, Fletcher A. Paschal IV, thanked the county commission and other leaders for recognizing his family's history.
"My grandfather made several contributions to our fine city's educational growth and historic cultural enterprises," he said. "We are so thankful for this acknowledgment."
Paschal and his wife were educators in the Miami-Dade County Public Schools system for decades. They helped pioneer educational programs that are still in use today, and treated their students and colleagues as if they were family. According to attendees of the ceremony, the couple left lasting impressions on everyone they encountered.
"Here we are in a neighborhood that has so much history and so much heritage," said Miami-Dade County Mayor Daniella Levine Cava. "Lifting up these stories of greatness just enriches all of us. This is not just a man. This is a great man."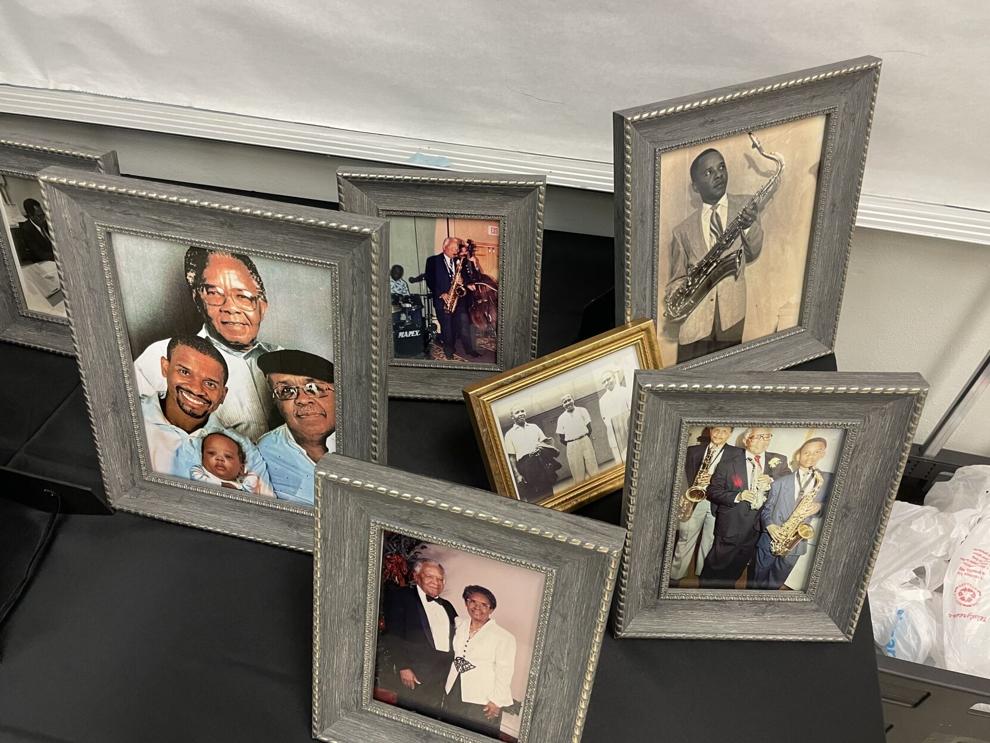 Paschal was born in Shellman, Ga., in 1921, before his family moved to Miami in 1925. He attended Dunbar Elementary and Booker T. Washington Senior High School before going on to college at Florida A&M University, where he joined the Alpha Phi Alpha fraternity. After college, Paschal joined the army at the height of WWII.
In 1946, he returned to the states to pursue a career in education, for which he is most known. Paschal developed one of the nation's first driver education programs at his former high school. The program was later implemented at 10 additional Florida high schools before spreading to other states. He also established a vocational program at Jackson Senior High School, and throughout his career served at several other schools in Overtown and Brownsville.
Paschal's artistic contributions to the community are also noteworthy. A talented jazz saxophone player, he performed alongside Billie Holiday, Dinah Washington and others at famed clubs in Overtown and Liberty City. For 20 years, he regularly played at the Reno Bar and the Rockland Palace, now historic venues.
According to his family, Paschal's life philosophy was simple: "Eat right, sleep right and mind your own business."
But the neighborhood's 'business' and well-being were his greatest priorities. In one instance, he took a bullet in the arm during an after-school activity where gang violence erupted. He didn't think twice about putting himself in harm's way if it meant protecting the young lives with whom he was entrusted.
Dorothy Jenkins Fields, a historian and founder of The Black Archives, attended the event and spoke on her relationship with Paschal. He was her driver education teacher at Booker T. Washington Senior High School, and she described him as a patient, kind and humorous man. He inspired her, and many others, to always strive for the best.
"This is certainly long overdue," she said, referring to the avenue renaming.
Dorothy Bendross-Mindingall, school board member for District 2, was also in attendance, and described Paschal as a great mentor. He was a teacher at Miami Northwestern Senior High School while she was a student there.
The avenue renaming ceremony was full of emotion and reverence for Paschal's life and contributions. Memorializing this little piece of Black history in Miami-Dade was momentous, but more must be done, according to Levine Cava.
"We must not only name streets for great people to honor our history and heritage, but we must have safe streets," she said. "We must make sure that these students can continue to safely play, be educated and grow up ... I know this street will have a special place, and people will honor it, as do I."