A group of recent Miami Jackson Senior High School graduates have managed to delay a shutdown of the 58-year-old Allapattah Branch Library, a facility that is also used by residents of Liberty City.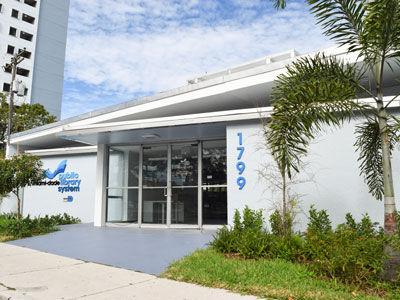 Late last week, Miami commissioners passed a resolution that will delay the closure of the Miami-Dade Public Library System (MDPLS) branch at 1799 NW 35th St. until a temporary library can be constructed within 14 blocks of that location. The resolution, sponsored by Commissioners Alex Díaz de la Portilla and Manolo Reyes, will also require that the future housing project slated to be constructed on the site include a library. That new library facility must also be "equivalent to what is there now," Díaz de la Portilla, who represents Allapattah, added.
"Allapattah will not go without a library," he vowed.
On June 7, the City of Miami sent a letter to Miami-Dade County Mayor Daniella Levine Cava, advising her that the municipality won't be extending its rent-free lease to the library system after Dec. 8. That's because last September, the Miami City Commission unanimously approved a resolution to hand over the 58,000-square-foot, city-owned property the library now stands on to the St. James Community Development Corporation of Miami, so that it can replace it with an affordable housing project with more than 150 apartments.
The St. James CDC of Miami is headed by Reverend Jimmie Lee Williams III, the senior minister of St. James A.M.E. Church in Liberty City. No one at St. James had returned phone calls or an email from The Miami Times at deadline. However, in a letter to the City of Miami last July, Williams claimed that the Allapattah library site is "under-utilized and uniquely situated for a residential housing development."
But a group of Miami Jackson Senior High School students declared that the Allapattah library was not underutilized but a community asset right across the street from their school. In less than two weeks, the students, who are part of a civic fellowship program sponsored by the Allapattah Collaborative Community Development Corporation and the Urban Impact Lab, collected 1,214 signatures in support of saving the library. Their campaign was widely publicized.
Fernando Salgado, 18, said he used to go with his cousin to that library every day. He called the prospect of the Allapattah library closing "harsh."
"It is used by the high school students, by elementary kids, it has a lot of resources," Salgado said.
Elianyer Navarro, 18, said he found out just two weeks ago that the City of Miami wanted the library shut down.
"I've been in Allapattah my whole life and I always went to this library; [its closure] hit me by surprise," he said.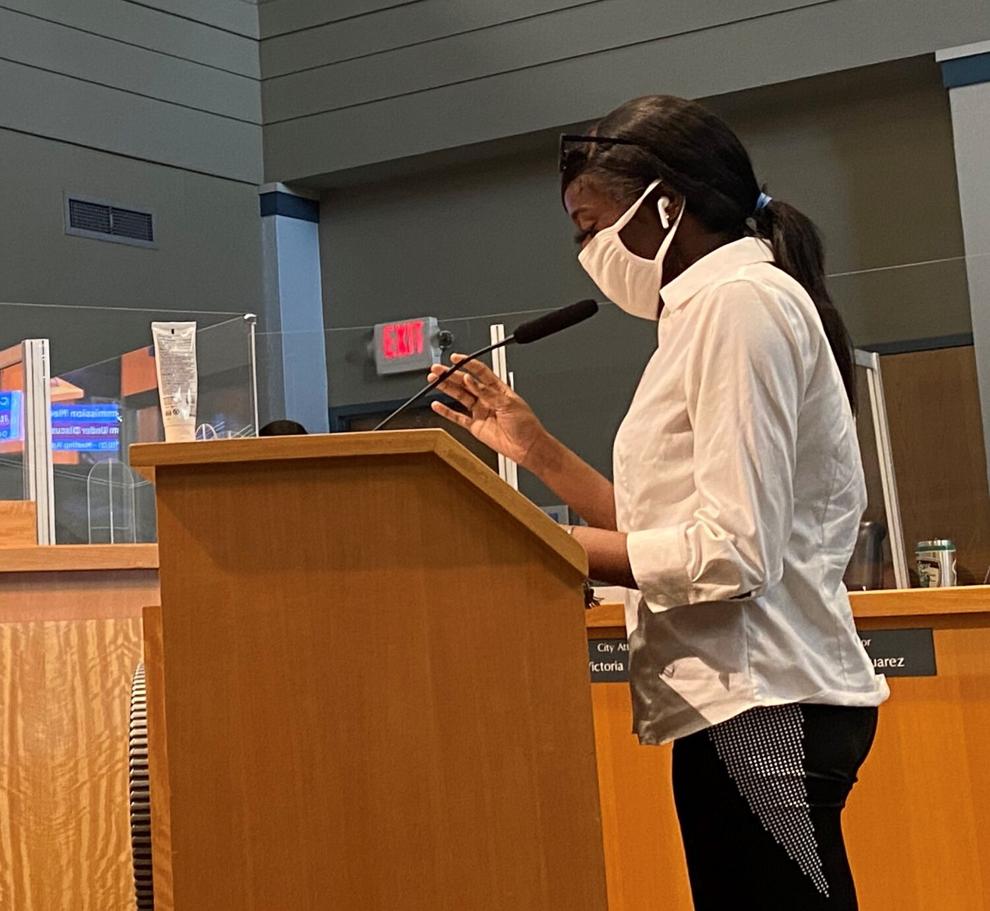 Jayla Cannon, 17, another Jackson Senior High grad, said the services the library provides, including printers, computers and internet, are essential.
"Some kids don't have that at home," said Cannon, who uses the library's computers to apply to colleges.
But it isn't just students who use the library. Salgado pointed out that adults from the surrounding area also take advantage of its resources, often to apply for jobs.
"Allapattah is a low-income community. Many people don't have the luxury of having internet. They don't have a computer. They don't have a printer. Where are they going to find that?" Salgado asked.
Allapattah's library was built by the City of Miami in 1963, back when the Magic City ran its own library system. The branch was transferred to the county's control, along with other City of Miami libraries, in 1971, although the municipality retained ownership of the land. Although decades old, the Allapattah Branch Library was "completely modernized and renovated within the last two years," said Ray Baker, MDPLS director.
Mileyka Burgos-Flores, executive director of the Allapattah Cooperative Community Development Corporation, argues that if the Allapattah branch is demolished without a temporary replacement, that section of Miami would be plunged into a "library desert." (The closest library to that part of Miami is the Model City Branch in the Caleb Center, which is 1.6 miles away. The second closest facility, at 1.8 miles away, is a library kiosk in the Metrorail Civic Center.)
"There are not that many public spaces in Allapattah. That is why we want to make sure that public land is used for the public good," Burgos-Flores said.
Catherine Dos Santos, public affairs coordinator for the Urban Impact Lab, said the Allapattah library also provides a "safe space" for students because of its proximity to Miami Jackson and other schools.
"Parents have jobs; sometimes they have two or three," Dos Santos pointed out. "They can't [always] pick their kids up right after school. They need a place for them to be, for just for a little bit."
At the June 10 commission meeting, Díaz de la Portilla insisted that it wasn't the intent of the city to leave the area without a library.
"We are always looking for affordable housing. That is the major crisis we have right now," he explained.
Nevertheless, the commissioner said, there's no reason why Allapattah can't have more affordable housing and a library, too.
"You can rest assured and sleep well knowing that your library is my library, too, and it will be protected," promised Díaz de la Portilla.
"It was the time of the COVID and all of that, and I'm guilty of not being more careful, because if I had … as an ex-teacher, I would have objected immediately," apologized Reyes. "The library is very important to all of us."
But it isn't just the library that's important, Burgos-Flores explained. The land also provides parking for several nearby businesses in the area.
"There are many issues that have not been flushed out," she said. "We welcome the affordable housing, but the community needs more than just affordable housing. We need resources. We need open space."
Burgos-Flores suggested that affordable housing could be constructed on 18 acres of land at 20th Street and NW 14th Avenue. Now used by the city's general services administration, Miami officials are looking for proposals to redevelop the property, she said, but the city should speak to Allapattah dwellers prior to pursuing any new plans.
"[City officials] need to have community engagement from the inception, that is the bottom line," she said.
The students who circulated petitions said they were relieved that the city commission promised to keep the library, at least until a temporary facility is established.
"I don't know how I feel about it being 14 blocks away, but it is better than having no library at all," Navarro said, adding that the city still didn't know where within a 14-block radius a temporary facility would be constructed. "There is more work to be done. That is what we are here for."
Meanwhile, in an email to The Miami Times, Baker stated that MDPLS will work with the City of Miami "to better understand how that new legislation may impact the original December 8th termination date as well as other details surrounding the temporary relocation of the library and the new project planned at the current library site."