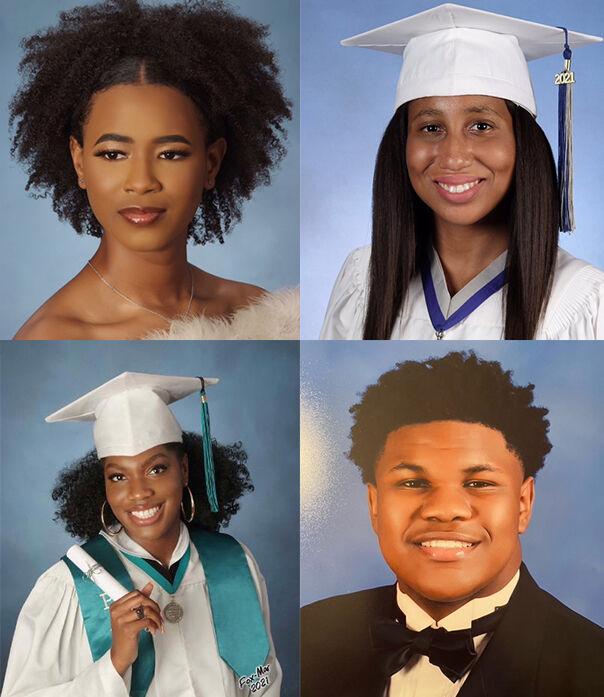 The Links, Incorporated Greater Miami Chapter has awarded five high school graduates college scholarships totaling $15,000. The 2021 Links scholarship recipients were honored with a drive-by send-off and a virtual scholarship awards program last month.
Scholarship recipients include: Jordan D. Bryant of Hialeah Gardens Sr. High; Kami E. Bumpers of Coral Reef Sr. High; Jordan Ford of G. Holmes Braddock Sr. High; Jalynn J. McDuffey of Coral Reef Sr. High; and George Pickens, IV of Miami Northwestern Sr. High.
Each recipient was awarded $3,000 to defray the cost of college expenses and a commemorative gift box, which included a certificate of merit; Amanda Gorman's book, "The Hill We Climb;" and dormitory room essentials, among other items.
"The Greater Miami Links chapter is committed to its legacy of giving back to the South Florida community and recognizing outstanding student recipients with scholarships," said Chapter President Gail Ash Dotson.
The Links, Incorporated is an international, not-for-profit organization established in 1946. The membership consists of more than15,000 professional women of color in 288 chapters located in 41 states, the District of Columbia, the Commonwealth of the Bahamas and the United Kingdom. It is one of the nation's oldest and largest volunteer service organizations of women who are committed to enriching, sustaining and ensuring the culture and economic survival of African Americans and other persons of African ancestry.
The Greater Miami Chapter was organized in 1955 and has provided transformational programming and services in the South Florida community and beyond for more than 60 years.