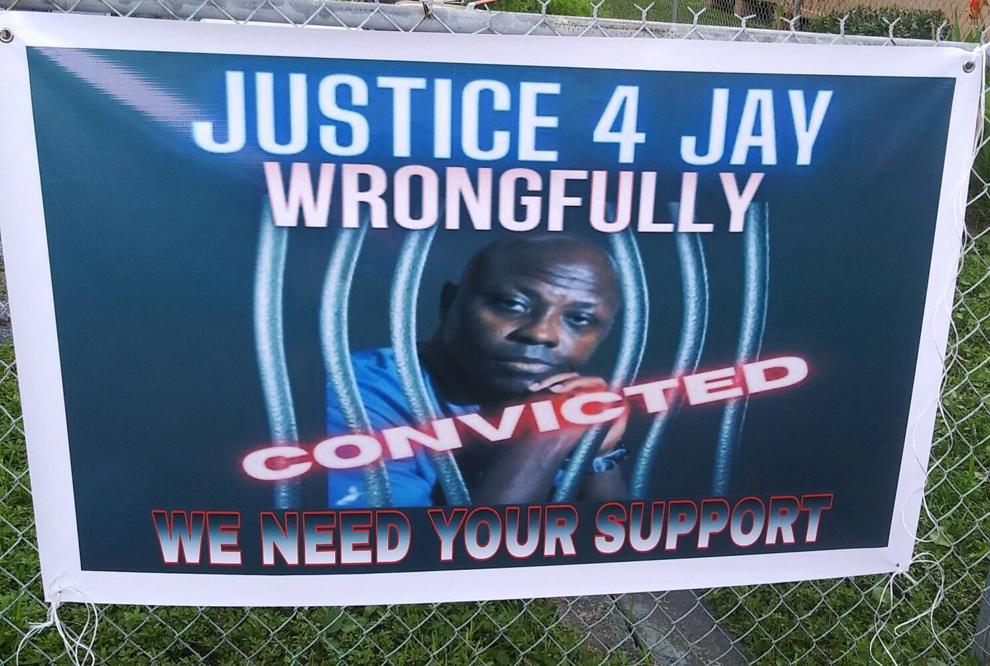 Thomas Raynard James has spent more years behind bars than in the Brownsville neighborhood where he was raised, because of an alleged wrongful conviction.
His case, in which he was convicted of murder and armed robbery in Coconut Grove almost 31 years ago, has all eyes turned to the Miami-Dade State Attorney's Office, the family's attorney and a coalition of advocates who have joined the ongoing battle to seek the truth.
Disputes over how quickly the case should be reviewed and resolved has everyone at odds.
It started with a phone call.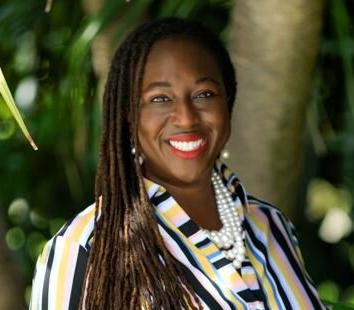 "I think we got the wrong guy," Al Singleton, a retired Miami-Dade homicide detective told civil rights and criminal law attorney Melba Pearson in a private conversation following the publication of "The Tragic Case of the Wrong Thomas James," an article written by journalist Tristram Korten and published in GQ magazine. Singleton worked for the department during the murder investigation but was not assigned to the case.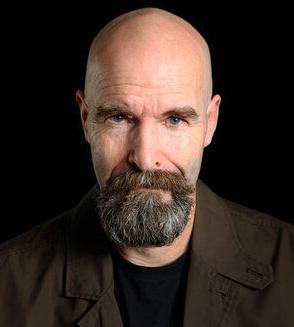 Frequently referred to as a case of mistaken identity, Korten admits it's a complicated tale that took him a year of research and 7,000 words to unravel. The following is a highly condensed version.
Two men, one name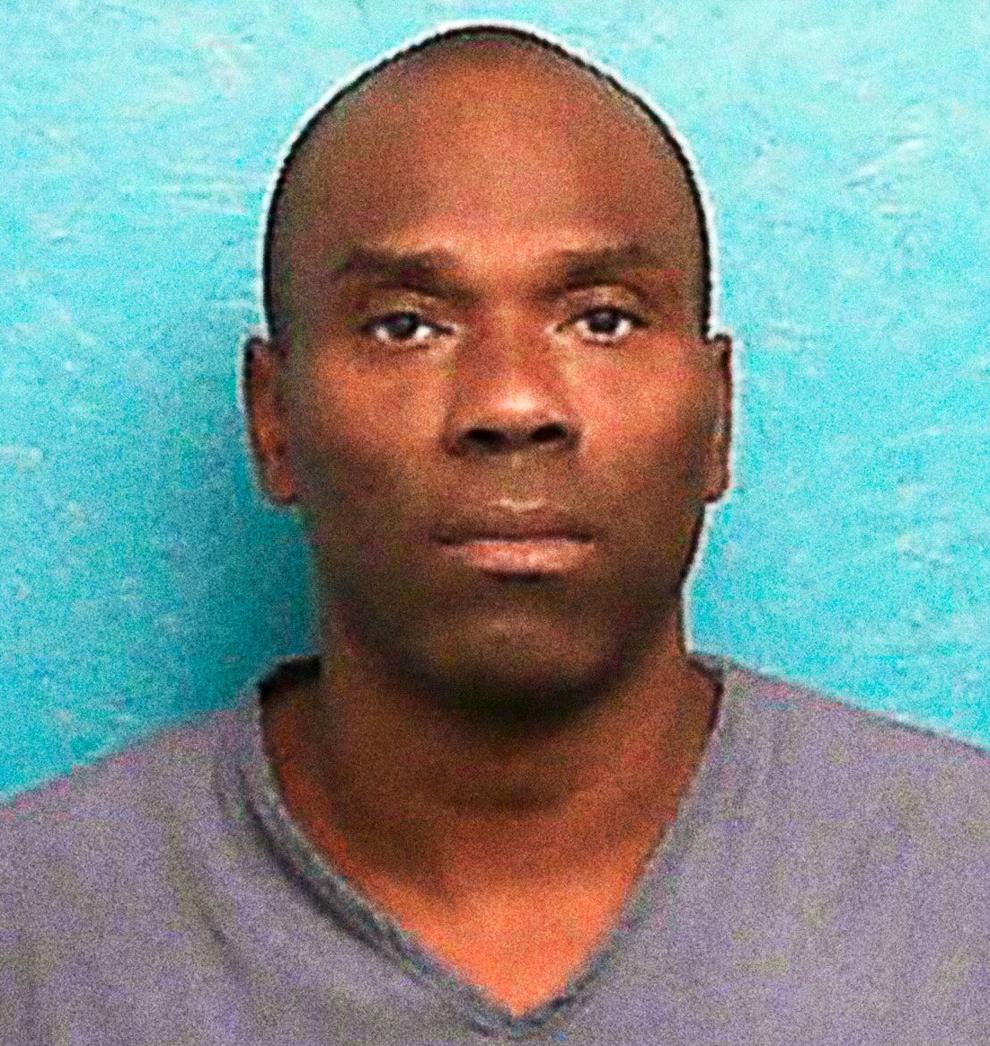 Thomas "Tommy" James and his crew were casing a Coconut Grove home for robbery in 1990 – a home where he had a distant familial relationship, a fact that led two witnesses to identify Tommy by name for the crime. But Thomas Raynard James, who shares the same first and last name, took the fall for it instead.
Tommy told Korten he never would have recruited an unknown individual to be a part of his crew, and why he says Thomas Raymond James could not be involved, and was not involved. But Tommy ended up getting arrested in another robbery just prior to the planned Coconut Grove crime wrongly pinned on Thomas. While Tommy was not a part of the executed crime in Coconut Grove due to his untimely arrest, his cohorts likely committed the robbery and murder in accordance with their plan. A cohort, "Dog," appears to have been involved in the crime with an accomplice, whose identity has not been ascertained.
According to Korten, two inmates also have provided statements that Tommy "ran with Dog" and may have been involved in planning the crime. Tommy told Korten himself that he knew police were looking for him in connection with the crime and admitted to casing the house with plans to rob it.
So while Tommy didn't confess to the murder (he was in jail at the time), as The Miami Times mistakenly reported in our first article about the case on Sept. 8, he has admitted to Korten that he was involved in planning the robbery that led to the murder, and asserts that Thomas was not part of that plan.
Singleton, who was astonished by this admission, also reached out to the state attorney's office to locate the prosecutor on the case or any senior leadership who may have had knowledge on what occurred. He shared that almost all of the team members who processed Thomas' case for the 1990 murder are now retired.
In March 2021, Korten says he had an official conversation with Ed Griffith, the Miami-Dade State Attorney's public information officer, about the James case and the article he was writing. Korten then followed up with an email Griffith has confirmed receiving that outlined all the evidence Korten had collected in the case.
A recent Miami Times staff report headlined "Activists Demand Freedom for Thomas Raynard," sourced from Korten's investigative report and a press release from advocacy groups stated that Korten turned over the information he discovered to the state attorney's office. We have now learned that was not precisely accurate. Instead, Korten confirmed to The Miami Times that communications with Griffith in March surrounded the extensive evidence that the journalist obtained from the state attorney's office itself, following a public records request he made that resulted in his receiving 800 pages of documents associated with the case.
The state attorney's office was fairly timely in responding to Korten's public records request, unlike Miami-Dade Police, which took seven months to provide requested documents on what they called "a cold case."
A perceived lack of urgency
By early April, the state attorney's office had already begun the process to review the case, according to an email exchange obtained by The Miami Times between Griffith and Billy Corben, a filmmaker behind the "Cocaine Cowboys" documentary and a vocal Miami resident who involves himself in social justice issues.
When Corben inquired about the case, he also asked Griffith if his office was working with Thomas' family. The response: "It is not our practice to discuss the details of an ongoing investigation."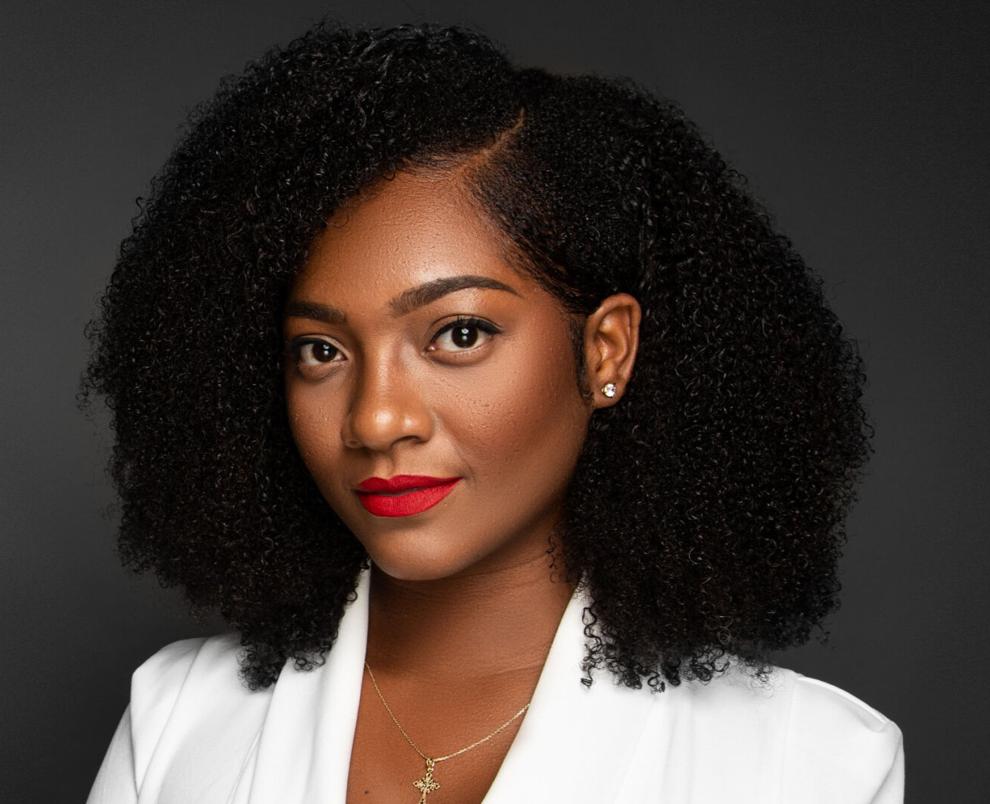 "Not only did I detect a lack of urgency on their part in this case, but also a lack of awareness," said Singleton. "I've seen nothing to indicate that they are doing anything. That to me is outrageous. In my opinion, they're dragging their feet on this thing."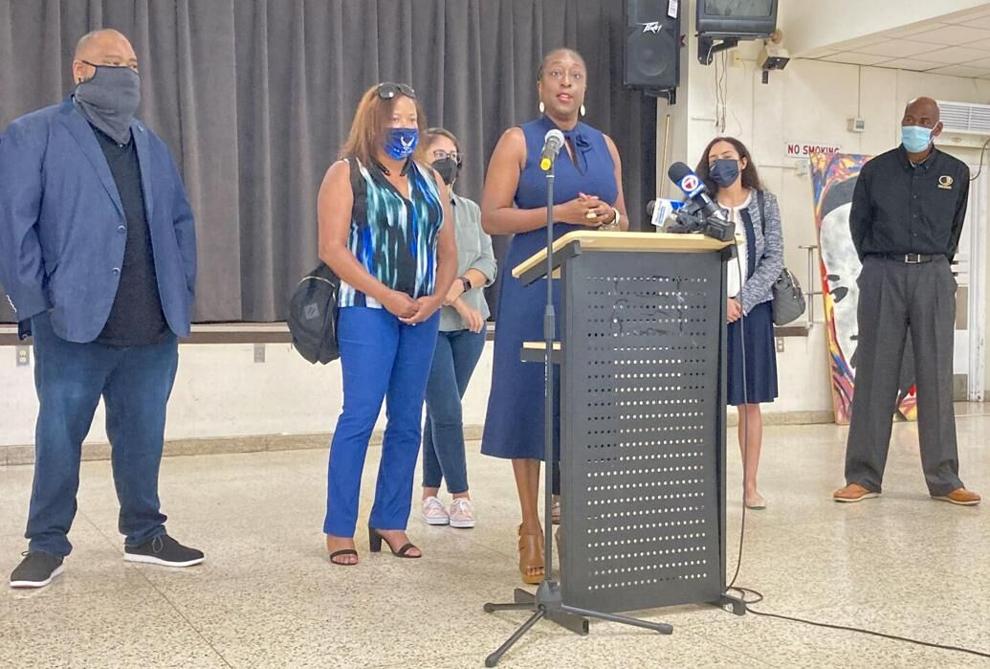 That is when the coalition stepped in. A plea from Singleton to help right a wrong he believed his department made pushed Pearson to reach out to Thomas' attorney.
Natlie Figgers, a 2017 Nova Southeastern University Law school graduate and personal injury lawyer with her own private practice, is representing Thomas. Figgers embraced Pearson's efforts and agreed to a virtual meeting earlier this month with the heads of several activist groups who planned to create a coalition, according to correspondence between the two shared with The Miami Times.
"When I first learned of this horrible injustice, I immediately contacted the attorney for Mr. James to ensure that any action would help, not hurt, Mr. James," said Pearson in a statement to The Miami Times. "She was thrilled, resulting in collaboration with her and Mr. James' family."
The coalition, consisting of leaders from Florida Rising, Circle of Brotherhood, the Greater Miami Chapter of the ACLU and local NAACP branches, called a news conference last Wednesday. James' family even shared photos of Thomas Raynard with The Miami Times through Pearson as late as 4 p.m. on Sept. 7.
A few short hours later, in an abrupt about-face, Figgers emailed prominent local activists, including coalition members, requesting the news conference be cancelled.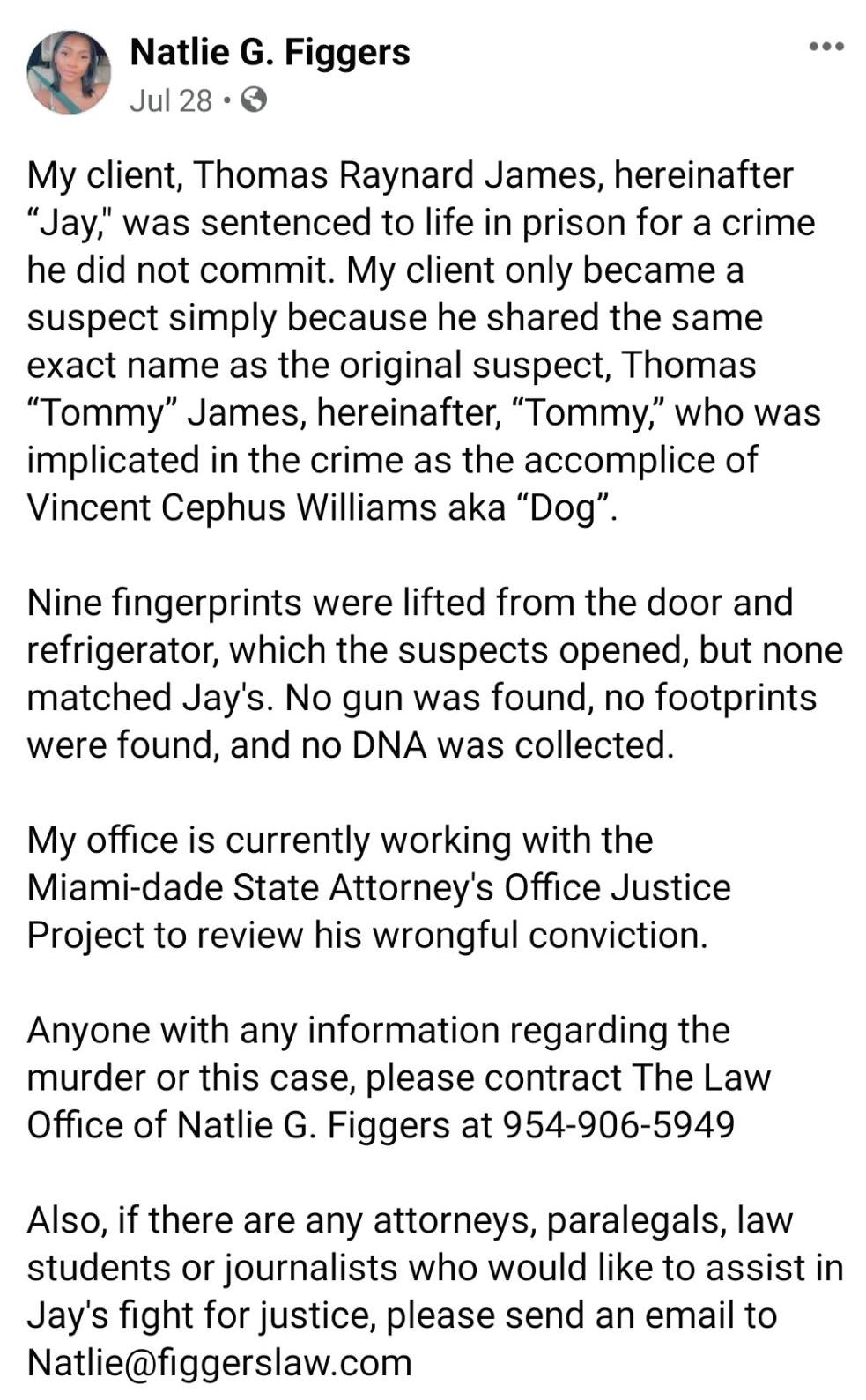 "I am proud of the work and advocacy that you have displayed on behalf of my client and his family," she wrote to the coalition. "You have shown a commitment to your mission of seeking justice for those wrongfully convicted. I believe while your intent is pure and admirable, there are others out there who would love the opportunity to shift the attention from the matter at hand."
According to the agenda, Figgers would have opened the press conference, followed by remarks from Thomas' family, then members of the coalition. His family even had a banner created they were eager to display at the conference.
Turning help away
Both Korten and Pearson had been in contact with Santay Thompson, a relative of Thomas, to coordinate details around the news conference. Korten asserts that the family was initially very pleased about the coalition's involvement, which they found out about through him and not their attorney.
"It is very mysterious to the coalition as to why in the 11th hour before the press conference there was such a drastic change of heart," Pearson told The Miami Times. "It was too late to cancel, but we respected the families' wishes by making no further statements on case specifics, took no questions and directed the media to the attorney."
"Someone, it appears to me, pressured them not to attend," said Singleton. "And who has the motive to do that other than the state attorney's office?"
At Wednesday's conference, coalition members issued statements of support and said they would stand in solidarity with the family. The coalition told media outlets present that it would take a step back in its involvement, per the family's wishes and possibly because of developments in the case.
On Thursday, Sept. 9, Figgers put out a news release saying she will not be authorizing any future press conferences held on behalf of her client. She also declined, through a spokesperson, to be interviewed by The Miami Times.
"My client, his family, and I understand that reviewing a conviction of this nature takes a certain amount of time to be properly investigated," read the news release.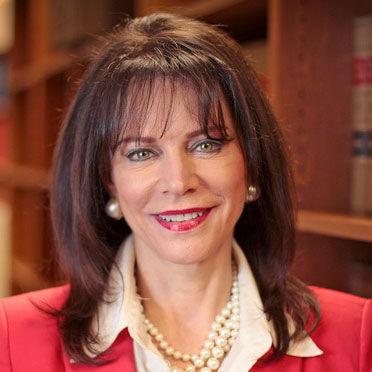 "Our job, first and foremost, is to find the truth," Fernandez Rundle told The Miami Times. "I mean, [everybody] wants to know who the real murderer is, has the right person been convicted or not? We want to know that just as much as anybody else."
Christine Zahralban, an assistant state attorney involved in the Justice Project, a legal unit created in the state attorney's office in 2003 to examine cases that may have ended in wrongful conviction, said District 9 County Commissioner Kionne McGhee introduced her to Figgers and initiated a conference call in late June.
"Even prior to that meeting with the attorney, I have been asking for information from the defendant himself, a couple of months prior to that," said Zahralban, admitting that she was already working on addressing Thomas' claim. "I'm not going to get into my communication back and forth with him because it's an ongoing investigation … [but] a blog that he wrote many years ago was brought to my attention and I can't recall now how it was brought to my attention."
Zahralban asked Figgers to provide additional information she had on the case, which she reportedly did.
Justice delayed is justice denied
The state attorney's office said some of that information was still pouring in past July and arrived as late as last month.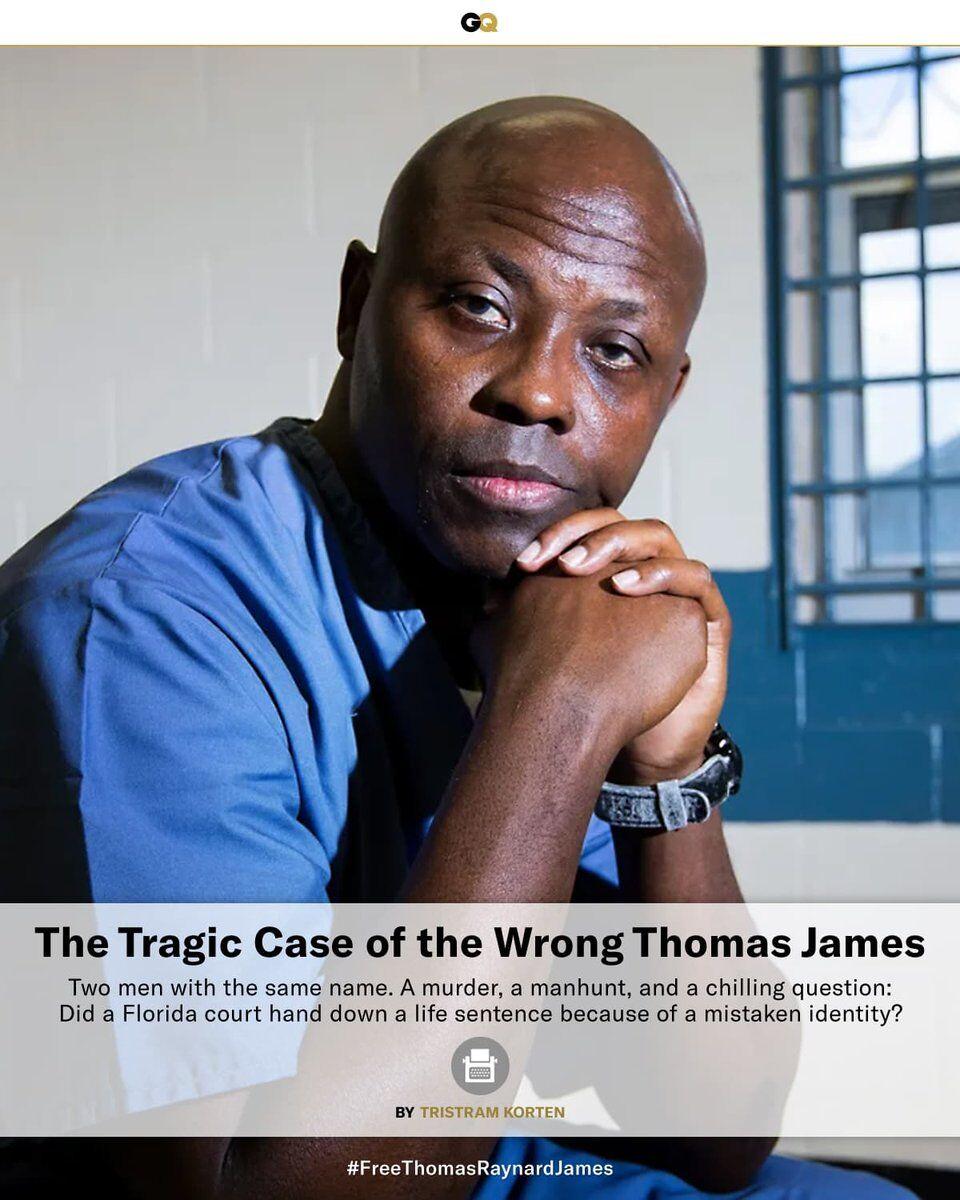 "Remember that this is a 30-year-old murder case. And while we don't throw those [documents] away, they get archived," said Fernandez Rundle, explaining that the office has to sift through thousands of documents related to the case. "They get boxed up and they get put away. And we're not exactly under the most normal times with COVID."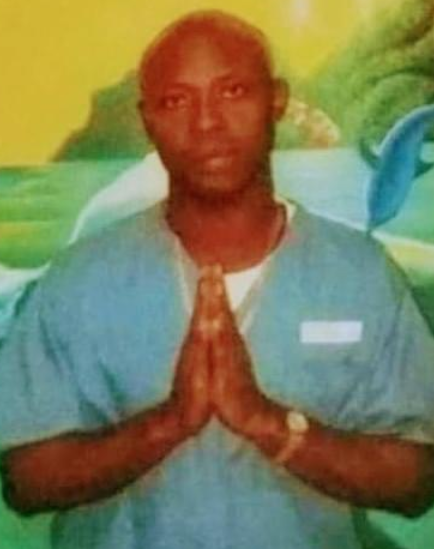 But at least 800 of those pages were unearthed for Korten in March just two weeks after they were requested.
When asked how long it will take for this process to play out, the state attorney's office said that's outside of its control.
"A lot is dependent on how quickly we can access and review the information," said Fernandez Rundle. "It's already been 30 years, there are two eyewitnesses in the case, there's a family involved so we have to reach out to them … This may take a little bit more [of] an investigation than one might initially think."
Still, the state attorney led The Miami Times to believe in her interview that, based on the GQ article by Korten, she is taking the possibility that James was wrongly convicted seriously.
"The state attorney that I serve under is about justice and about really piecing together the pieces of the puzzle that leads us to what is right," Zahralban said. "It is hard to say how quickly or slowly you can find the truth."
"It is my only hope that a light continues to be shone on the matter and Mr. James is freed from his wrongful conviction and sentence," said Pearson. "Now, not 'at some later point in time.' Justice delayed is justice denied."
Singleton said he is saddened by the whole ordeal.
"I'm very conservative and pro law enforcement, but I've fairly recently and reluctantly come to the conclusion that we convict a lot of innocent people much more than I have ever dreamed."