The real work has just begun for 37-year-old attorney Ashley Gantt, the representative-elect for State House District 109 who ousted incumbent James Bush III by just under 500 votes last week.
The Democrat-leaning district covers Liberty City, Overtown, Opa-locka, Miami Lakes, Hialeah, North Miami and Brownsville.
Like Fannie Lou Hamer, who was sick and tired of being sick and tired, Gantt says its time the community saw real change. Dozens of progressive leaders, advocacy organizations and now voters, who backed the candidate, seem to agree.
"I put in the work, I was earnest," said Gantt about the astonishing victory. "I was very genuine and sincere with my desire to help my community. I knew that I was going up against 30 years of name recognition, and I didn't think it would be easy. And it wasn't."
Bush's defeat came after he was criticized for being too cozy with Gov. Ron DeSantis, and for being the only Democrat to back the 15-week abortion ban and the Florida Parental Rights in Education Act known as the "Don't Say Gay" bill.
Gantt, a former assistant public defender with her own private practice for estate planning, criminal defense, personal injury and probate representation, assured supporters that she would vote in favor of reproductive rights.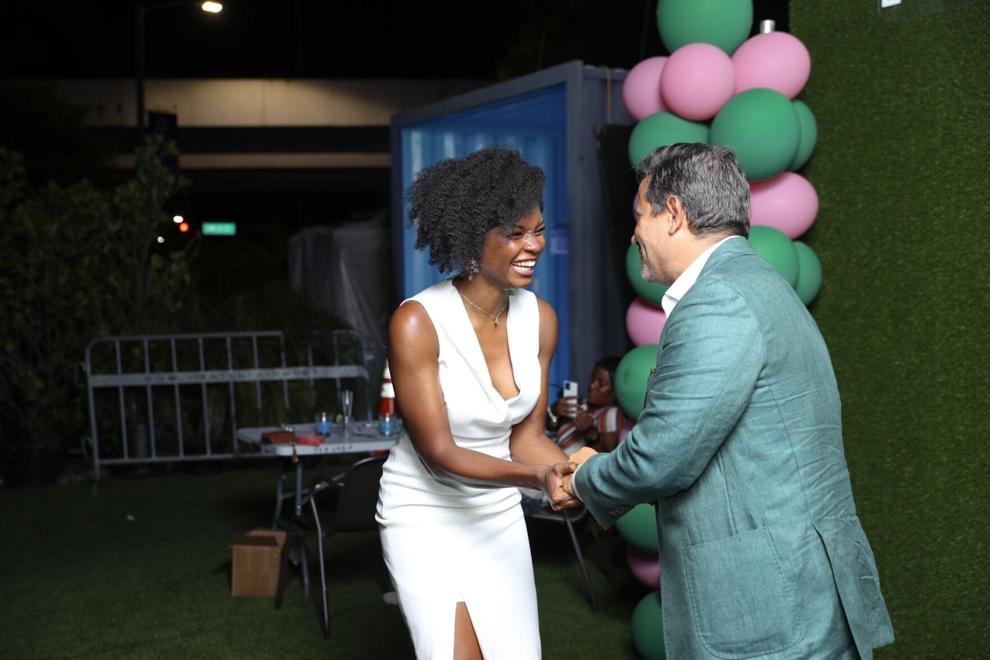 "It's one thing to have a personal reason on one vote or two on a particular subject," said District 38 Sen. Jason Pizzo. "But summarily across the board, some of the most controversial and draconian culture war bills that have come out, [Bush has] voted for. So it was a long time coming in trying to find somebody to represent the area."
Pizzo, also an attorney whose senate district overlapped with Bush's before redistricting, gave Gantt one of her earliest and most notable endorsements.
District 109 also overlapped with Sen. Shevrin Jones' District 34 and Rep. Dotie Joseph's District 108.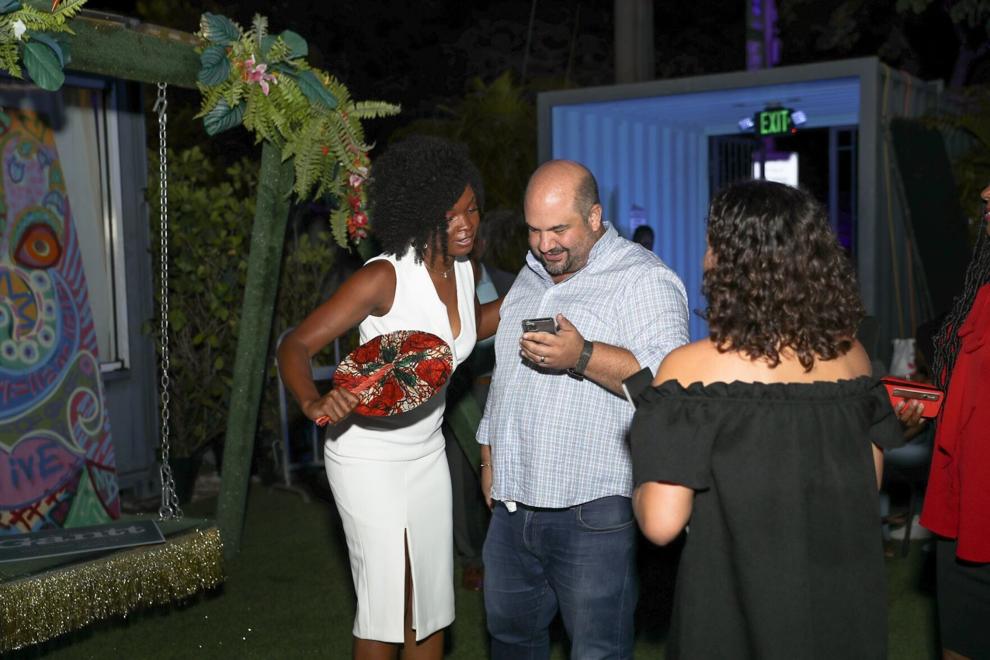 Joseph did not mince words about the ways Bush failed to work with colleagues in addressing issues that crossed various House districts.
"Rep. Bush was either unresponsive, territorial or standoffish," Joseph told The Miami Times regarding her efforts to partner with him on food distribution events and on issues such as housing insecurity.
"He has repeatedly chosen the side of the governor," she continued. "And rather than stand up for our community, Rep. Bush would rather trip over himself (and others) for pathetic photo ops with a man who has basically declared political war on Black people, women, immigrants and any other marginalized groups he finds politically expedient."
"There are more of us who want change," said Gantt. "We have less rights now than I did when I was younger. I can't imagine not fighting for the next generation."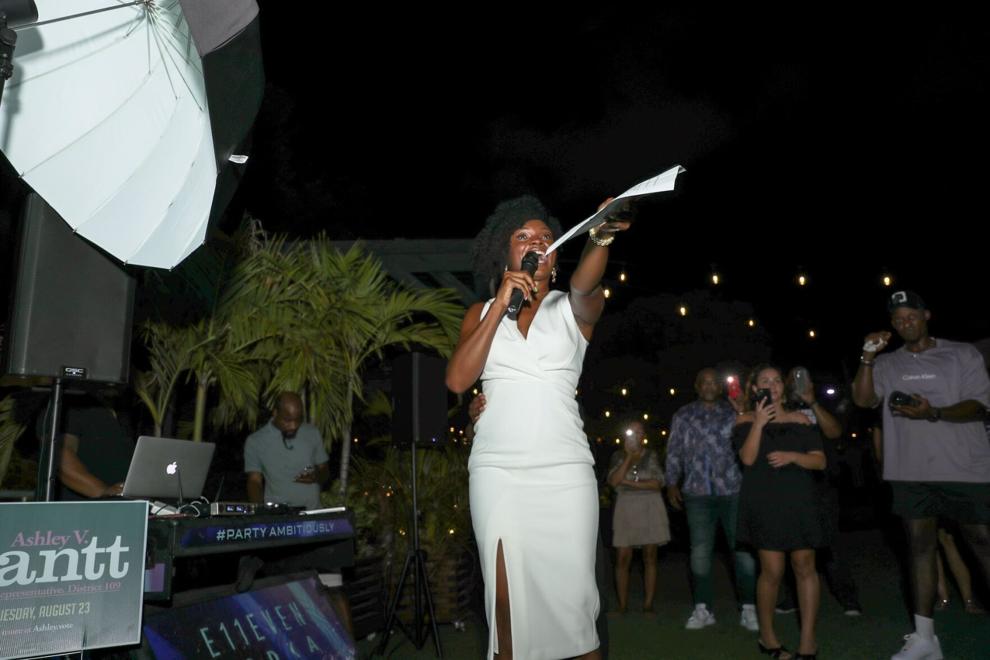 Issues on the table
Gantt made it clear during the campaign that she would prioritize public education and affordable housing as her top two issues, followed by criminal justice reform, generating more economic opportunity for small businesses, improving transportation and promoting clean environment.
Being personally impacted by gun violence – as the late Trayvon Martin's teacher and a relative of a victim of the El Mula Banquet Hall mass shooting in Hialeah last year – Gantt also expressed a desire to fight for more gun control, but did not specify what that could look like.
"Everything from prisons and county jails to sentencing to severity of charges, levels of offense and things like that, she gets it because she worked in the system," said Pizzo, noting that criminal justice reform and gun control measures will be among the most important bipartisan issues tackled during next year's legislative session.
But Gantt isn't quite ready to talk about her own legislative agenda just yet.
"We're absolutely,100%, just starting the planning phase," she said. "I'm not going in saying, 'Yeah I have this bill' [until] I'm informed about everything or [know] what can be most effective in proposing legislation."
While other primary victors are gearing up for the general elections in November, Gantt said she will utilize these next couple of months to flesh out her legislative agenda based on conversations with her constituents.
"That's the reason that I voted for her, because she wants to speak to us first," said Antwan Multimore, a Brownsville resident and the owner of Fatman Hotdogs & More. "She wants to know what we want, so she's not going by her views and her thoughts. She's going by the community. The incumbent representative did not ask questions like that."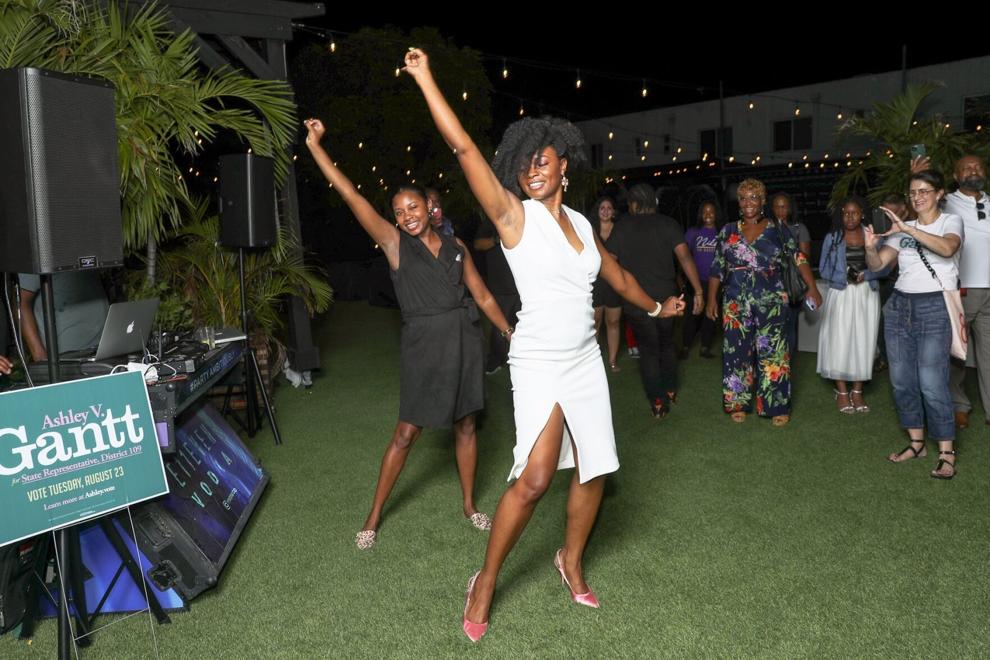 Multimore, who ran for the seat two years ago and considered running again this election cycle, said the community desperately needed a fresh face to represent the district.
"I didn't run because a good candidate or a good person knows when somebody is more qualified for the job or will do it better," he said of Gantt. "As a business owner and as a resident, she gave me hope, something that the other candidate didn't give me the three [terms] he's been the state representative. Some of the things that he voted against or voted with, she is making sure that she won't do the same things."
Multimore also complained that it was always difficult to get in touch with Rep. Bush.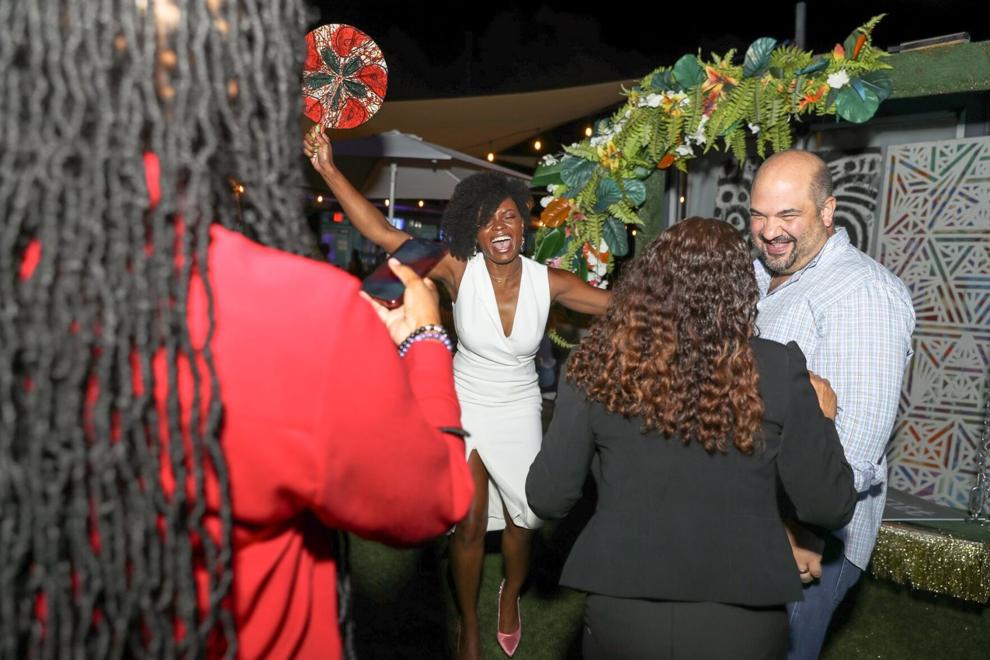 Keon Williams, a longtime resident of Overtown and owner of The Urban event venue, said he is often concerned about knowledge being lost when an elected official is replaced but agreed that it was time for a change.
"The difference between an Ashley Gantt and a James Bush is that if you look at this last legislative session, the things that Mr. Bush voted for run in stark contrast not just to democratic [principles], but to the Black family, the Black man and woman," said Williams. "He, unfortunately, has not acted in [their] interests."
Bush, a minister and retired educator who represented the district for three consecutive terms, once told The Miami Times that he was passionate about making sure the Black community received all the resources it needed.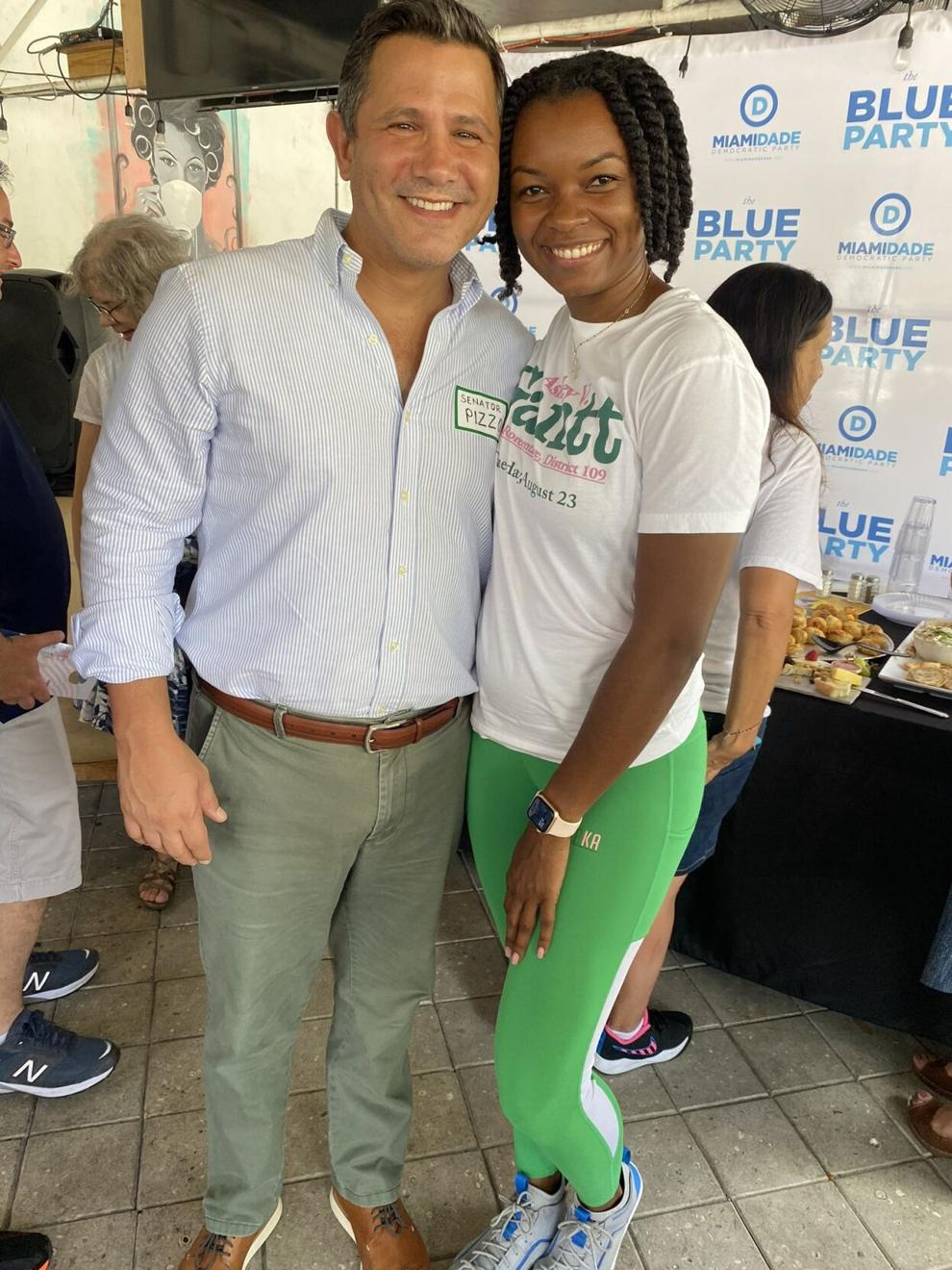 His efforts, which included bringing back millions of dollars into the district each year with support from the Senate, were simply not enough for voters.
"Considering the history of District 109 and the last few representatives – Bush, Stafford, even Hardemon – Ashley represents what many of the older generation as well as the younger generation have been asking for," said Williams, who publicly disclosed a commitment to support Black women running for office. "Her entering the race to stand up for a district that encompasses some of Florida's most challenged neighborhoods, economically speaking, gives a fresh take on what's possible and what can be hoped for."
Williams also believes Gantt's legal background will be useful in helping business owners navigate impact fees connected with complying to state statutes. 
A warm legislative welcome
Though Gantt is a newcomer with no prior political experience, her future legislative colleagues have already offered to help steer her in the right direction.
"She's gonna hit the ground running," said Pizzo, who plans to go over old bills with Gantt to help her transition well into the new role. "My advice to her going forward is the same that it's always been, which is, there's a sharp learning curve in the process, but once you know it, it's no more complicated than being in the judicial branch."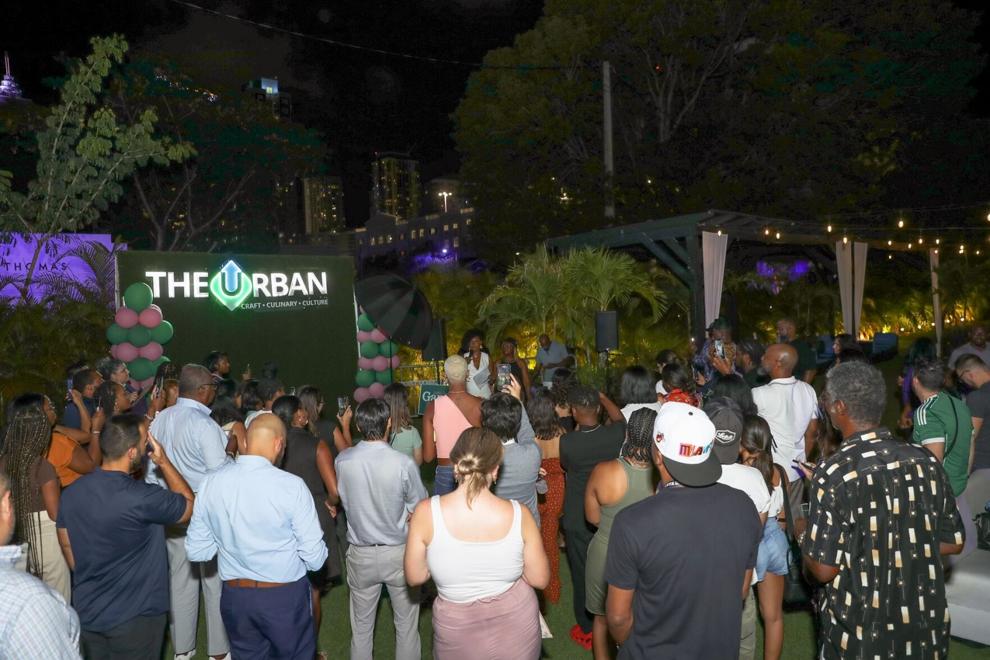 Joseph, who has seen some success in securing dollars for appropriations projects in her district and passing legislation in a majority-Republican legislature, said she advises Gantt, like all her mentees, to remember the reason she ran in the first place, and to develop genuine friendships with people who can help her get the job done.
"Voters want people who are willing to vigorously fight for them, and who represent their values," she said.
Gantt said she is prepared to fight for her constituents just as much as she has for her clients.