Demonstrators gathered outside the Bahamian Consulate General in Miami last week to protest and raise awareness about what they say are government violations of their rights on the island nation.
Bahamian Americans traveled from other states to advocate alongside Bahamians living locally and demonstrate in downtown Miami. Cars honked their horns and pedestrians cheered in support as they walked past the group of protestors dressed in their native flag's colors.
"If we were doing this in the Bahamas, we would've been met with multiple armed police officers, which never used to be like that," said Charlotte Green, the chairman of a political party called Coalition of Independence. "We were allowed to express ourselves freely, but now because of the corruption, because of what we have been revealing, the government wants to keep us silent, and they do it by any means necessary."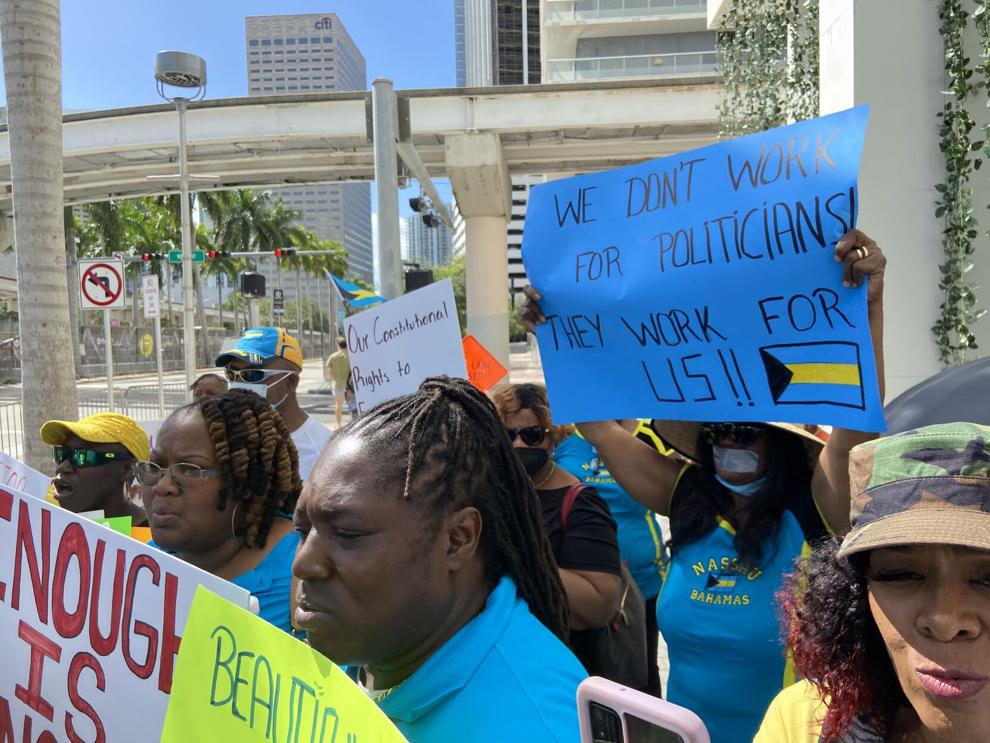 Bahamian Americans who follow the situation back home through Facebook and WhatsApp invited Bahamian activists and political leaders from the island to Miami for the demonstration.
Organizers Veronica Bain and Jillian Bartley invited speakers from the Bahamas for Bahamians organization who are concerned about issues they say arise out of illegal immigration, among other problems.
"We have a lot of things in our country we need to be fixed," said Bartley. "We have gang issues and a tax burden that heavily weighs on our small country, a major security issue at our borders."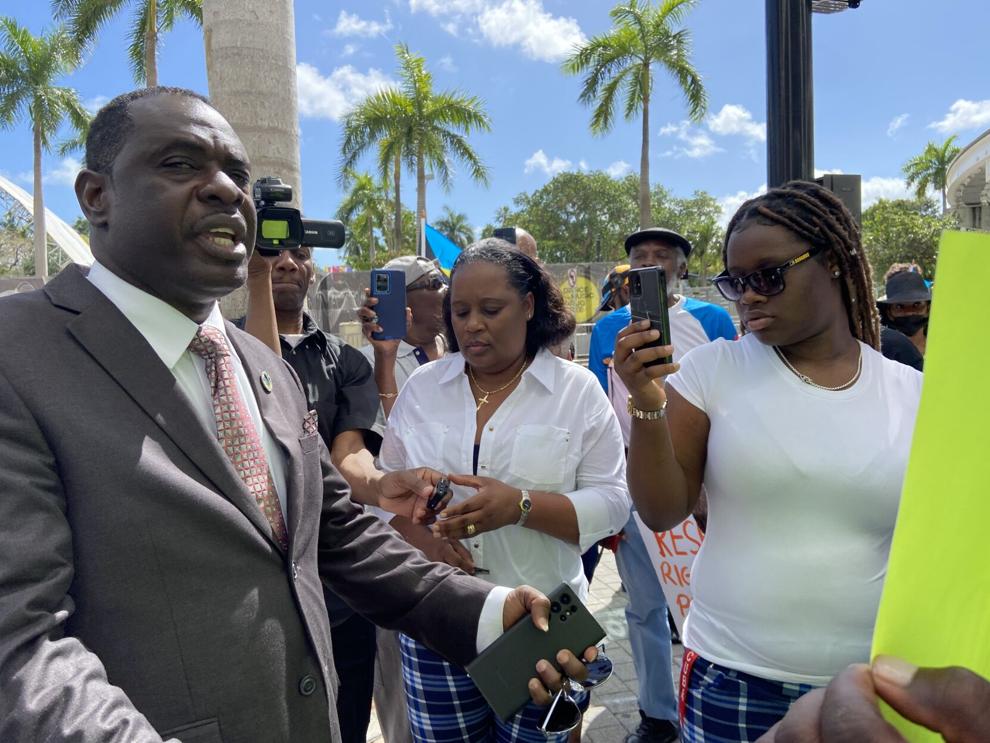 According to Green, corruption has run rampant in the Bahamian government for 50 years and reached a tipping point with its citizens after a group of peaceful protestors was arrested in February during CARICOM. CARICOM, the Caribbean Community and Common Market, is comprised of states considered to be developing countries. The organization shapes regional policies and encourages economic growth and trade.
"The government decided that the voices of Bahamian people should not be heard and that is wrong. This goes against all international treaties we've signed," said Bain.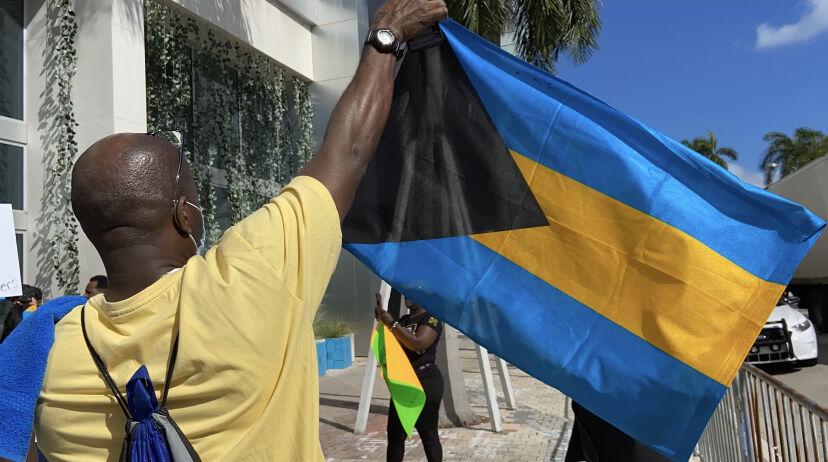 Protestors in the Bahamas were speaking out against illegal immigration from mostly Haiti, which according to Coalition of Independence president Lincoln Bain is growing dire as the government refuses to aid Bahamians and protect their land. Bain feels Prime Minister Philip Davis and the rest of parliament are complicit in the crises plague their country and have yet to do anything, other Bahamians say.
Bain shared an elderly Bahamian woman's experience, Justina Curry; immigrants removed her from her property and built shantytowns on the site. She eventually sought Bain's help after a lack of response from public officials.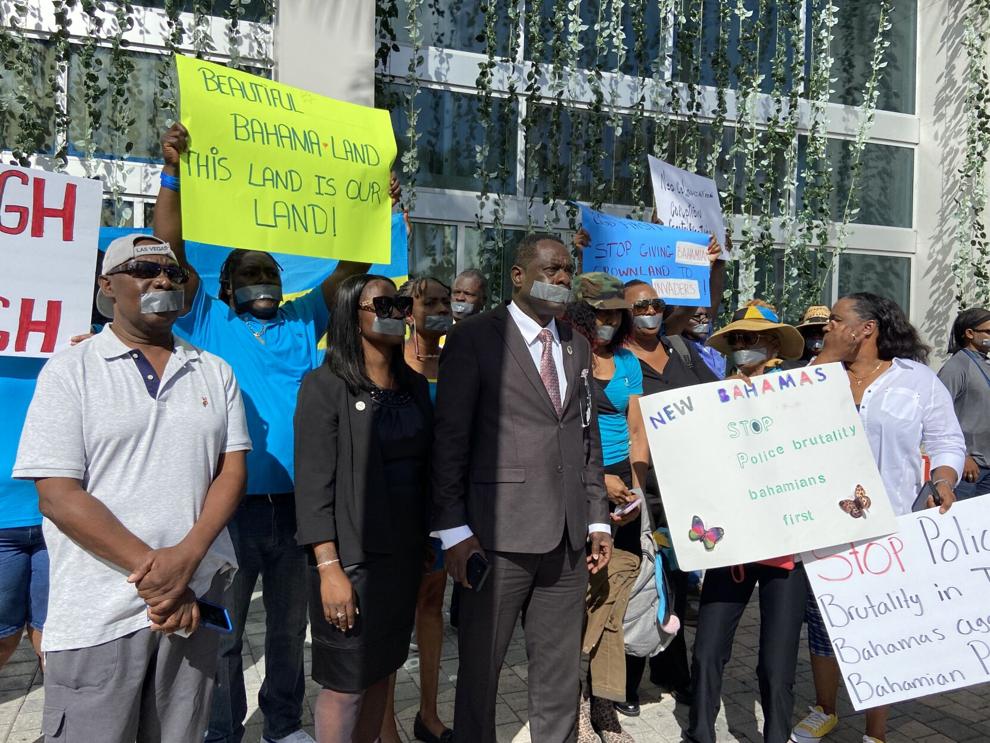 "Bahamians are being victims of illegal immigrants, like Ms. Curry. They kicked her off her property, destroyed it and all of her crops, and threatened to kill her if she came back," said Bain. "So, we want to know how many Bahamas there are because there seem to be two with two different rules for different people."
Bain emphasized that while the majority of immigrants coming to the island are Haitian, the organization is not xenophobic, as other Bahamian news outlets suggest. He focused on Bahamian land allegedly given to immigrants as opposed to locals. According to other protestors, it takes locals years to apply for crown land, which is public land owned by the state.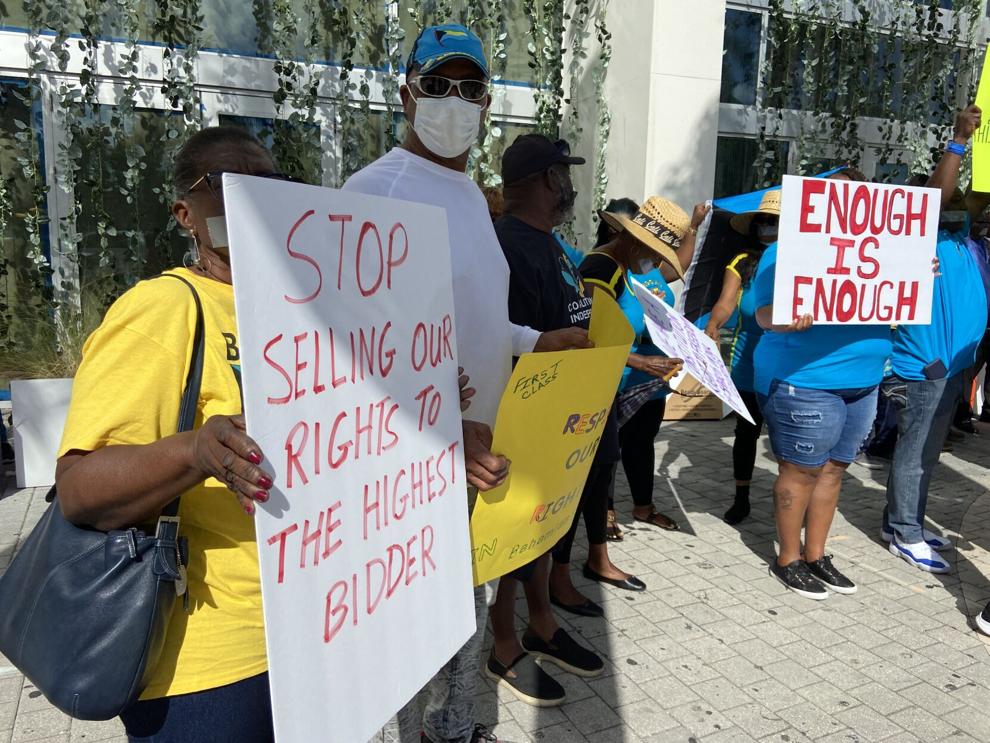 "We apply for crown land for decades and cannot get it, but illegal immigrants who come on a boat are just taking it," said Daniel Mitchell, a Bahamian who took part in the CARICOM protests. "We need to be put first here in the Commonwealth of the Bahamas, and the corruption that took place at CARICOM should've never happened. So, I've come here to stand with my fellow Bahamians and say enough is enough."
Green and other members of their political party were thrown in jail for protesting outside the House of Assembly on the island along with other protestors. Some of them, including Green and Bain, spent more than 24 hours in custody without charges. They say police relocated protestors to a public beach, Goodman's Bay, where multiple older women and men were beaten by police, unprovoked, and taken to jail.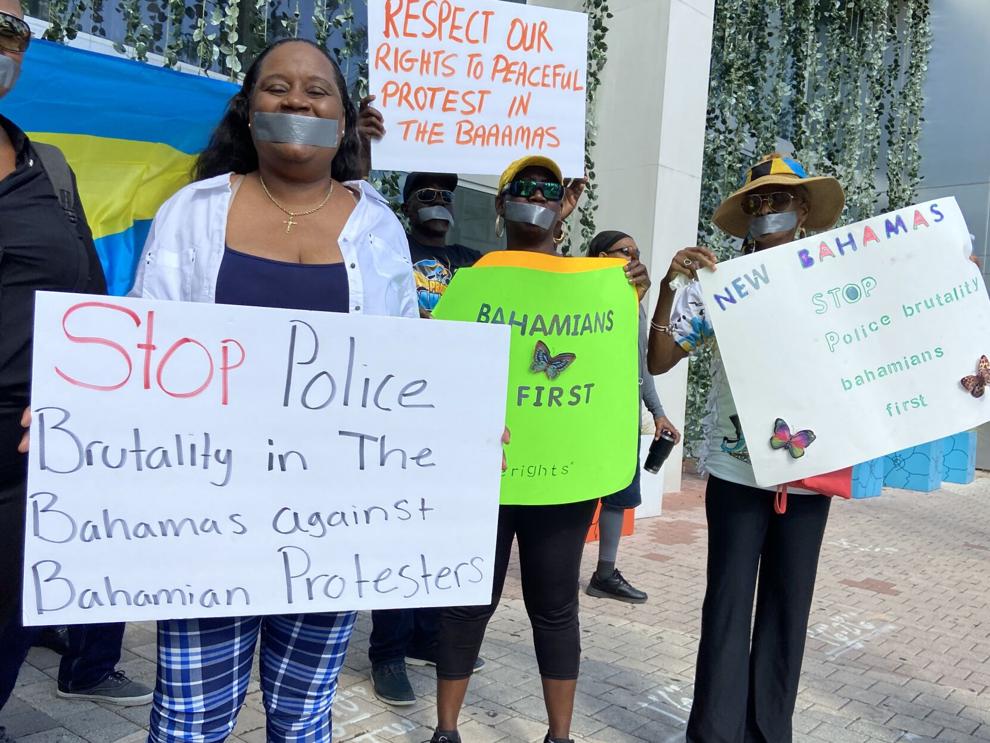 Bain says police also targeted individuals on the beach who had cell phones, which he believes was to stop the spreading of information online. Other Bahamians who were not part of the protest on the beach were caught in the crossfire between police and protestors and taken away.
"The police picked me up as I was walking and they asked where I was going. They said they would give me a ride, and once I got in the car, told me they were taking me to the police station," said Travis Bodie, one of the protestors in Miami last Thursday. "I wasn't asked if I was part of the protest on Feb. 15, but they locked me up for over 48 hours ... I've never been mixed up with the law, but it's time for us to step up before it worsens."
Demonstrators say they need to raise awareness about what's going on because of the Bahamian government's alleged buyout of news outlets, which Green says are referring to them as terrorists and is muddling information about their cause.
Bahamians told The Miami Times that they plan to file a complaint with the United Nations Human rights Committee and the International Criminal Court. The group hoped to deliver its complaints to the Bahamian Consulate during the Miami demonstration. The consulate, however, closed its doors for the day, a move Bain claimed was the result of a direct command from the Bahamian government as a retaliatory tactic against the demonstrators.
According to organizers, they will return if a change doesn't come to the island. Plans for another demonstration in June are underway.
"The corruption has swelled to the point where our constitutional rights are being violated, and there is no remorse for it," said Green. "You can see the violations before your eyes, and someone has to stand up to the government. We have to stand up now and not only for us but for the future generations to come."