In a collaborative effort to identify and resolve health disparities in South Florida, dozens of health experts and advocates convened last week for the first annual Black Health Summit.
Though the summit, organized by the Health Foundation of South Florida (HFSF) and aimed at generating solutions, community leaders shifted the focus to funding access as more organizations seek ways to finance existing efforts to achieve health equity.
"While corporate America and politicians get their act together to figure out the best way to address these problems on a large scale, on a smaller scale, we need to fund and draw to scale smaller organizations that are doing great things, like the Healing and Justice Coalition, Circle of Brotherhood, Dade County Street Response (and) Miami Climate Alliance," said Armen Henderson, Dade County Street Response co-founder and director of health programs for Dream Defenders.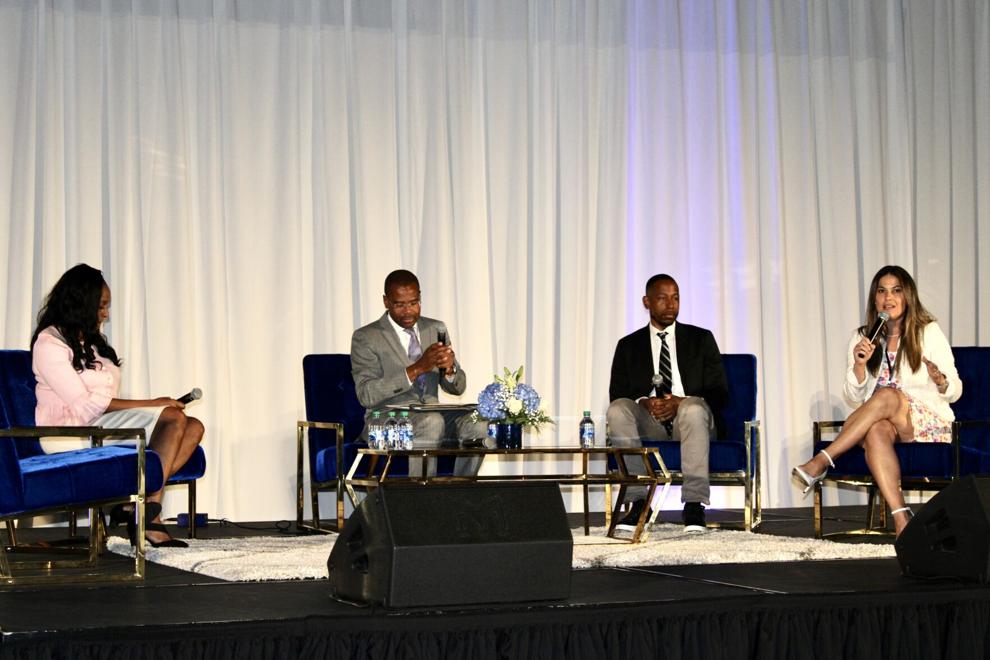 Henderson, who was a panelist at the summit, opened a free urgent care clinic in Liberty City earlier this year to bridge the gap between clinical care and unmet social needs in the local community.
He says local grassroots efforts – such as street medicine teams that serve the county's homeless population, a mobile crisis hotline as an alternative to calling 911 and a disaster relief team that educates people on the impacts of climate change – are key examples of targeted solutions that are being implemented now.
But the work is struggling to be fueled financially.
"We work on a shoestring budget," said Henderson. "These are the types of programs that need to be implemented on the county level, on the local level. The sad thing is we brought all these programs to our county officials and we've been turned down at multiple times."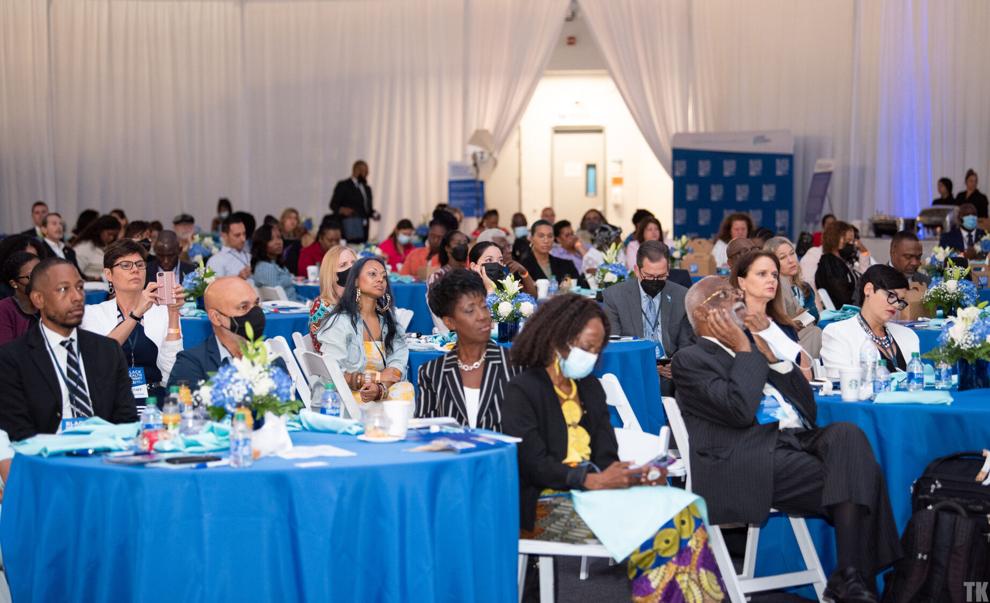 "We need to be thinking creatively about what are the financing mechanisms that will scale up or sustain what we know is working in the community," said Janisse Schoepp, HFSF vice president, at the event. "But we're excited because we're here to be a co-investor … We know that it will take cross-sector collaboration, cross-sector solutions ... one sector cannot really achieve the optimal health for our Black and brown communities."
If such programs aren't sustained, she said, the community will pay the price.
Breakout sessions created a think tank environment for industry experts to discuss improving maternal and child health, the health impacts of climate change and how to curb gun violence, which is considered a public health threat.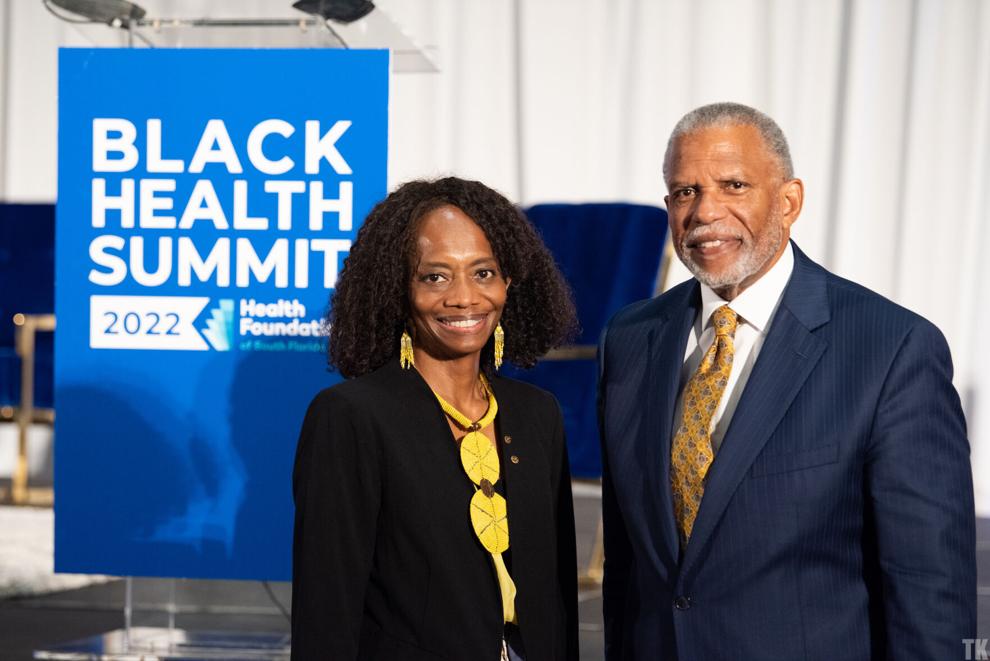 In attendance were CEOs, CFOs, professors, developers and community members who listened attentively to data presented on the respective issues.
"We, of course, can't address health disparities without addressing racism. We need to remember that maternal mortality is just the tip of the iceberg. It's one aspect of a larger problem," said Ozeki Otovo, an associate professor of history and African diaspora studies at Florida International University.
Maternal mortality
The maternal mortality rate in the U.S. has more than tripled in the last three decades and rose during the pandemic.
Pregnancy-related deaths among Black women increased to 55 per 100,000 births in 2020 compared to 44 in 2019, according to the National Center for Health Statistics. That number remained at 19 for white women during the same time period.
An attendee shared her traumatic birth experience with the audience. At 40 years old, the high-risk mother was told that she flatlined three times at Broward General Hospital during an emergency C-section to retrieve her son at 32 weeks.
"The last thing I remember was the doctor performing the C-section said there was so much blood that she had to throw her shoes away," said the woman, encouraging funding support for organizations like the Urban League. "The doulas are needed. The people doing the groundwork, and even case workers, because moms need to be heard ... I am a product of those services."
Midwives and doulas were identified as being part of the solution since research indicates that 22% of Black women receive lower-quality care and are subject to discrimination during childbirth.
A holistic approach that includes better communication and collaboration between medical providers, extended hospital staff and community organizations was proposed during the workshop.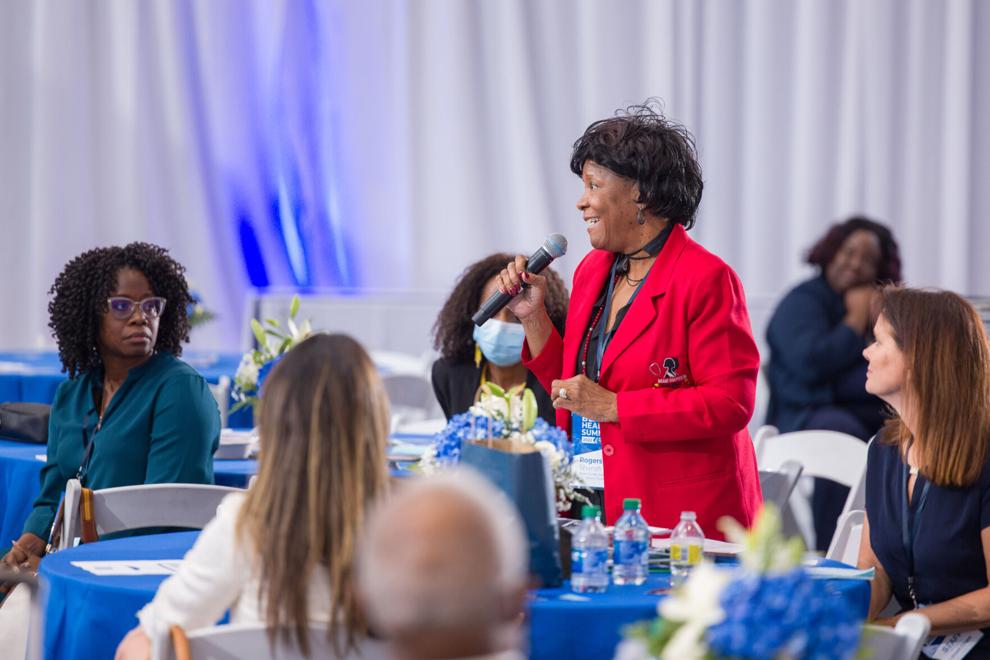 HFSF board chair Melida Akiti believes the solution to these issues requires both funding and legislative support.
"There has to be more done legislatively because when we look at infusing advocacy and policy, then we are looking at the entire picture," she told The Miami Times. "[The foundation] is looking throughout to see who is doing what and who is trying to do what, and then we want to infuse into those entities financially, whatever they need to bring [those solutions] into fruition."
HFSF is looking into pilot programs like a project Memorial Health Care System developed with the American Health Care Association to monitor Black and brown pregnant mothers with underlying health conditions. The women would receive a medical assistant who follows them through their pregnancy and offers support in finding transportation and scheduling doctor appointments.
Climate change & health
The CLEO Institute, a climate crisis education and advocacy organization founded 12 years ago, presented findings on the impact of climate change on health alongside Cheryl Holder, founding faculty member of FIU's Herbert Wertheim College of Medicine.
Focusing primarily on South Florida's rising temperatures, representatives from the institute expressed grave concern about lingering disbelief in climate change though dozens of heat-related deaths were reported in Miami last year.
More than 1,300 deaths in the U.S. are caused by extreme heat annually, according to the U.S. Environmental Protection Agency.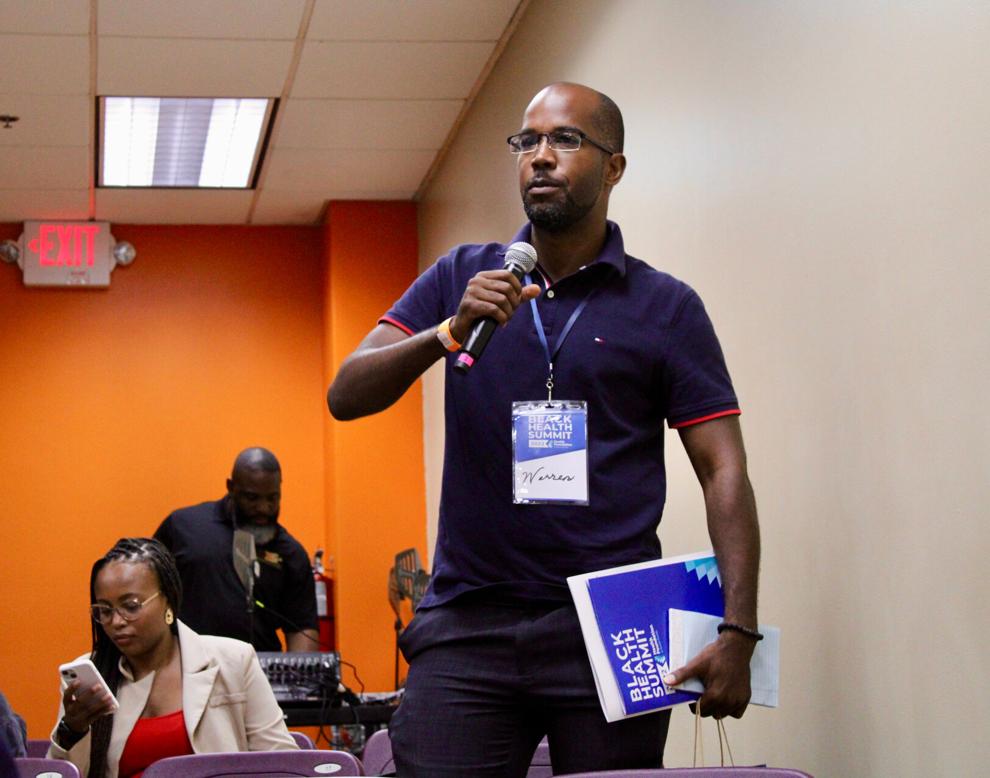 "Extreme heat does not impact people equally – poorer communities and Black and Hispanic people bear the brunt of the public health impacts," said Miami-Dade County Mayor Daniella Levine Cava in a statement announcing the hiring of the county's first chief heat officer last month.
The heat index in Miami reached 108 degrees last June, breaking an August 2015 record. A heat advisory was issued just last week for several counties in the Florida Panhandle, with indices reaching 110 degrees.
Caroline Lewis, founder of CLEO, says her goal is to ensure that at least everyone has a working air conditioning system to get through the extreme heat.
She recalled a time when a Little Haiti resident without air conditioning had no choice but to endure the heat because she didn't feel safe enough to leave her windows open.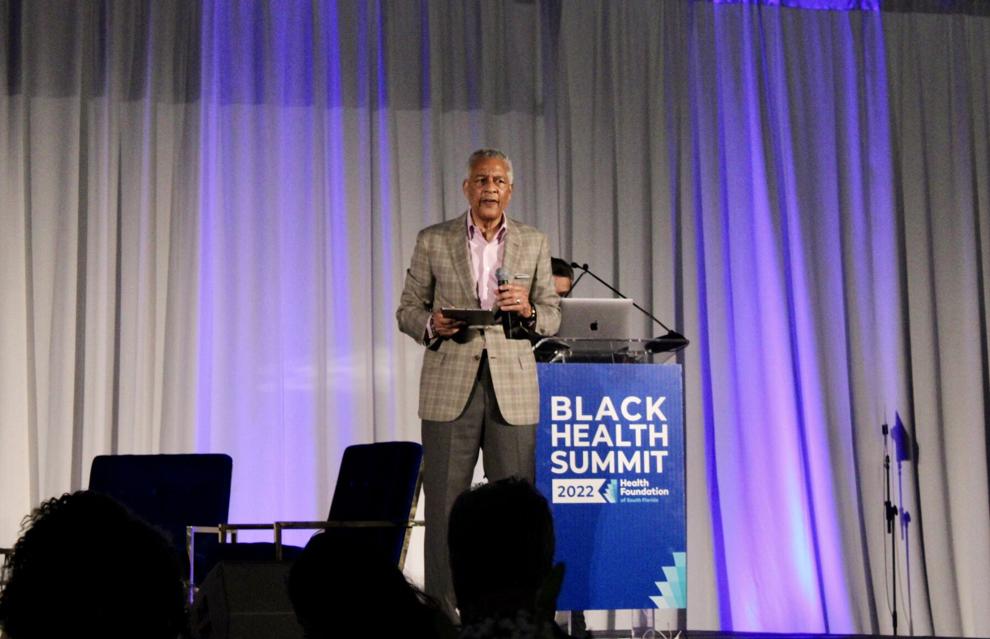 Lewis has reached out to county officials to see what can be done to address the problem.
The group plans to host more education sessions on the impacts of climate change in Black and brown communities, as requested during the breakout session.
"K-12 and even community education is always pushed for but there's usually no funding to back it," said Nayshma Jones, climate resilience and equity manager at CLEO. "So really, what it means is being able to lead requires funding, it requires money [and] us being able to stretch the dollars that we already have."
"We go where the funding lets us go," said Lewis.
With the help of FMU and faculty from other universities, CLEO will create a certificate program that would let people from low-income communities be a part of the solution through a career path.
"There were no dollars behind getting Black people equal rights in this country," added Jones, who says she's determined to stay in the fight despite lack of funding. "These were grassroots movements by people who cared enough and lost sleep and even compromised the health and safety of their families."
HFSF is putting together a report with all the solutions proposed at the summit and will work with various organizations to create action behind them. Next June, another summit will be held to assess what progress was made.