Melissa Lucien, a 23-year-old alumna of Florida Atlantic University, could not sit idly by as she witnessed people from her native country in Haiti cry out in desperation for humanitarian aid after a magnitude 7.2 earthquake swept through the country.
Like many from the diaspora, she was ready and willing to answer that call, worried that if aid was left for other entities, Haiti would not get all the support it needed.
"For me, this is personal," said Lucien. "Some of those impacted are people I went to school with. It's all been an emotional roller coaster."
The Aug. 14 earthquake hit close to home for Lucien, who grew up in Haiti and still has most of her family members and friends living in the island nation. At the time of the earthquake, she was living in Virginia. Her mother, who was visiting her in the U.S., had a return flight booked for that fatal Saturday.
Back in Haiti, Lucien's mother arrived by car to the gang-ridden neighborhood of Martissant moments before an ambulance and convoy were seized by armed radicals, according to Lucien.
A mentee of Lucien's who is a close friend to her younger sister was inside a Haiti home in one of the hardest-hit neighborhoods studying for a nursing exam when the ground began to shake. The beloved family friend was among more than 2,200 deaths reported by Haiti's Civil Protection Agency.
More than 340 people are still missing since the earthquake. Recently, WSVN 7News Miami reported that 24 people were rescued from the rubble in Pic Macaya, the country's second highest mountain.
Lucien says it was a divine calling that led her to fly out to Miami to gather donations from several cities before landing in Haiti over the weekend to start relief efforts through the Aux Cayes Sou Kè'm ("Aux Cayes on My Heart") project.
"I know how dangerous it is, I know what I'm signing up for and if I lose my life to this, I'll be at peace knowing that I was able to help my people," she said, in reference to recent kidnappings of doctors providing medical relief and people raiding trucks with supplies. "I only worry about the well-being of the other people who are working with me."
The project coordinated by youth in South Florida and university students in Haiti was created to collect monetary and physical donations from Florida, New York, New Jersey and Massachusetts, states with sizable Haitian diaspora populations. Donated items were packaged and shipped out or placed in suitcases to arrive with those traveling to Haiti.
Monetary donations were used to buy tents and other critically needed items requested by people from Les Cayes – one of the largest hard-hit cities also known as Aux Cayes – L'Asile and Marseille.
The group packed things like kits with hygiene and sanitary products, cases of water, nonperishable food items, toilet paper, and essentials for babies and mothers in the outskirts of the country.
They reached out to other organizations on the ground to determine what areas are receiving the least amount of aid to make sure that supplies are not only going to one community.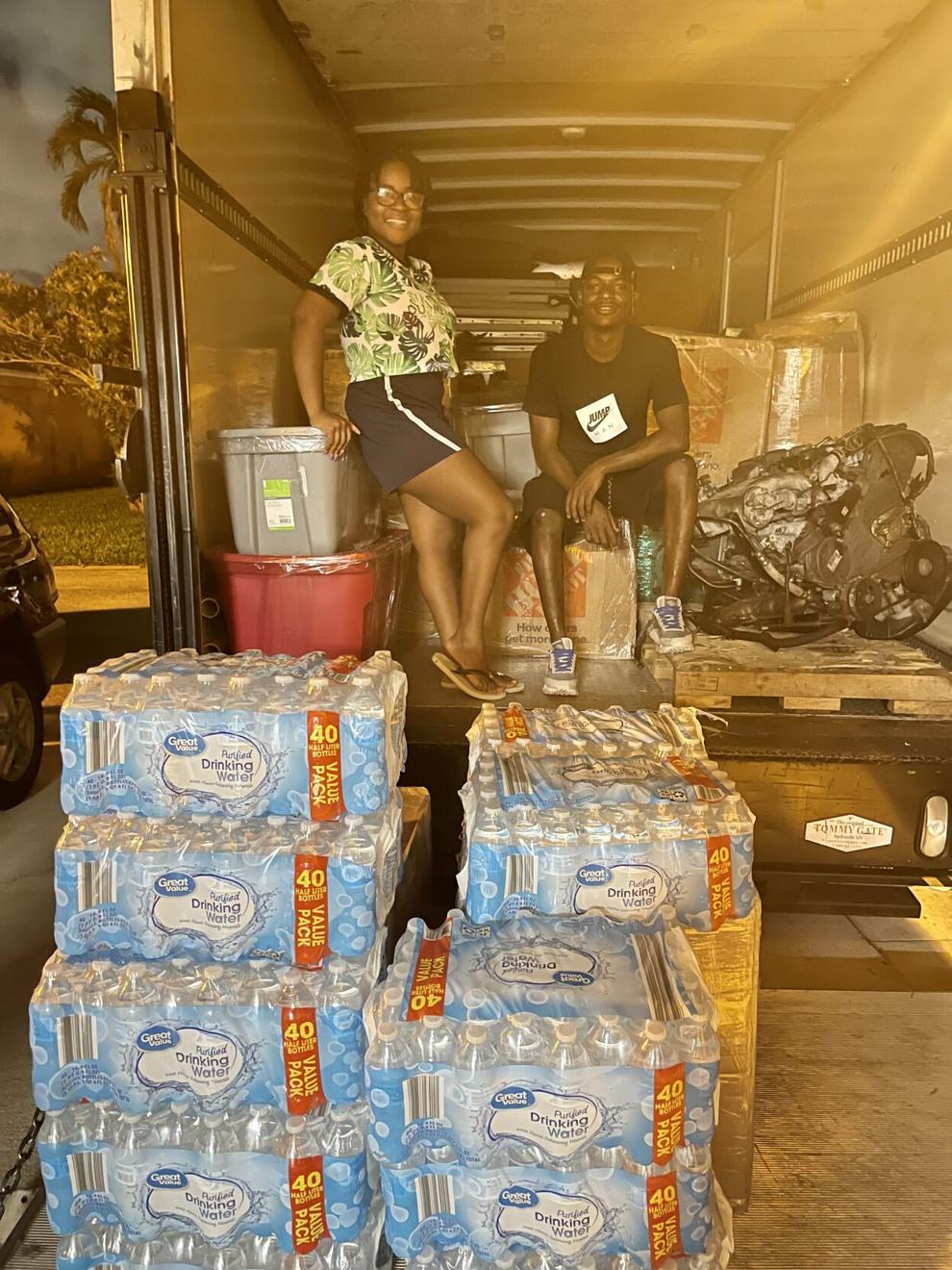 Lourdy Petit-Frere, a friend of Lucien's who joined the effort, arrived in Haiti Tuesday with donations from her employer, Walmart.
"I was appointed to be the spokesperson for Walmart Pharmacy to let people know that we're here and we're going to help out," she said. "I will be on the ground to make sure that these things get there and end up in trusted hands, and that individuals in need are actually able to hold these items in their hands."
Petit-Frere's concern stems from concerns about past relief efforts that did not materialize, despite billions of dollars being poured into the country during the devastating January 2010 earthquake and 2016 hurricane.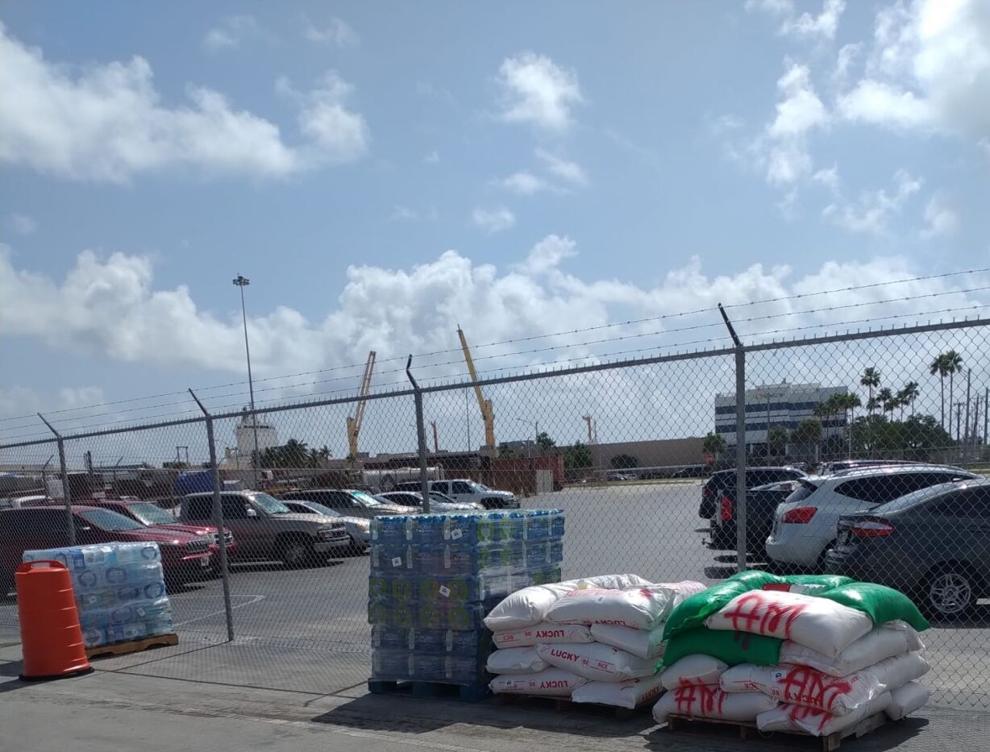 Community leaders, activists and elected officials within the Haitian diaspora are exercising the same caution as Petit-Frere.
Though leaders may disagree on the approach to managing relief efforts, one thing is clear: They are united in demanding accountability and transparency among those coordinating the work.
Some have been compelled to start partnerships with other Haitian-led nonprofits staffing relief efforts on the ground and those with resources locally here in South Florida.
The Family Action Network Movement (FANM), led by activist Marleine Bastien, is one of the organizations partnering with businesses and other organizations to bring tents, medical supplies, medication and generators to those who need it in Haiti.
In conjunction with District 9 Broward County Commissioner Dale Holness, the Gaskov Clergé Foundation and the Man Dodo Humanitarian Foundation, hundreds of items have been collected and shipped to Haiti via Haitian-owned Accordia Shipping.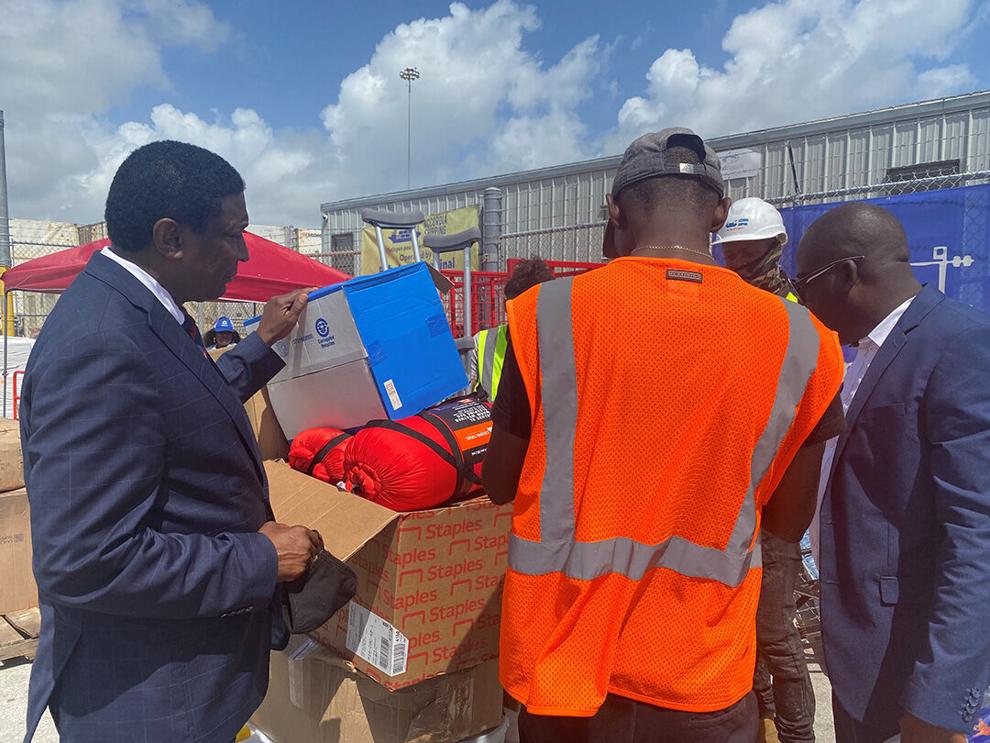 Bastien, who co-chaired the Haiti Relief Task Force in 2010 with Karen Andre, special assistant for the Biden administration, said she too was frustrated with the outcome of relief efforts in the past, and chose to implement those lessons in her present endeavor.
"We didn't want the aid to be distributed the way it was 10 years ago, because most of the aid didn't reach the impacted people or the impacted areas," said Bastien. "Because we cannot be on the ground right now with everything going on, we had to find a strategic way to do this."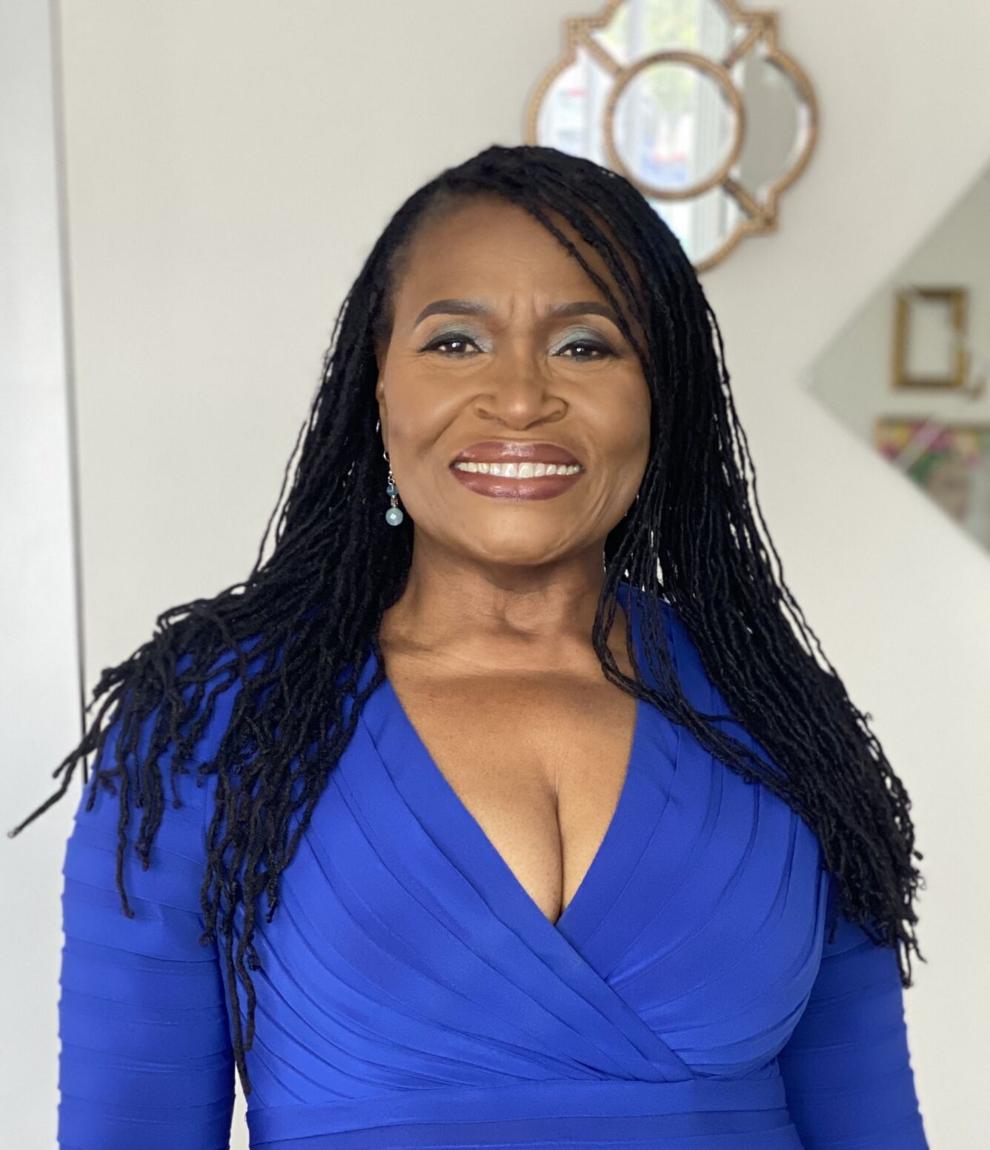 Bastien says she's working with local grant-making organization Ayiti Community Trust to identify organizations in Haiti who will distribute the goods shipped and provide the financial resources to support their humanitarian work at this moment.
"We have a rigorous vetting process," said Ireola Olaifa, operations manager for the trust, who could not confirm the partnership with FANM. "We want to make sure that anyone we are going to call an official distributor of any sort, or an official grassroots organization that we are sponsoring or making grants to, is capable of actually doing the work on the ground, and that's what we're doing right now."
"[Members of the Haitian diaspora] have a responsibility not just to our ancestors but also to the generations to come, to show them that we have the wherewithal to not repeat past mistakes," said Christine Olivo, a candidate for Congress and member of a national Haiti relief planning committee. "Let's do something different, let's put our money directly into the hands of the people on the ground in Haiti and watch it rebuild the economy."
Olivo said her family in Haiti is hoping that relief comes to the country in time.
Members of the National Haitian American Elected Officials Network (NHAEON), a nonpartisan alliance of Haitian leaders, plan to meet with White House officials and members of the United States Agency for International Development (USAID) after announcing last week that it will work with the Biden administration to increase accountability and transparency within national relief efforts.
"This time, the members of NHAEON are united, we are ready to assist the Biden administration as well as the Haitian government to make sure that this critical piece of accountability works, so we have stepped up to take the leadership role," said Alix Desulme, chairman of NHAEON and vice mayor of North Miami.
NHAEON is working on creating a compliance committee, chaired by Clyde Vanel, attorney and New York State Assembly member. It will be responsible for recruiting accountants, both at national and international firms, and other professionals who can help the network create a portal to document donations received by those supplying aid to Haiti.
"The work is not only having the portal but making sure that the reporting is done, that NGOs and organizations participate in the reporting, and making sure that the information is inputted correctly," said Vanel. "One of the major issues we're seeing now is that people, Haitian and non-Haitian alike, are saying 'Who do we give to and do we trust that our money and goods are going to be accounted for?' So what we're doing is making sure we have a mechanism to audit and build transparency."
Desulme said NHAEON will soon announce the names of major players who will contribute to the effort, revealing that USAID is in favor of the transparency system that will be implemented once the portal is up and running.
"You can also go through NHAEON to make donations because you know with NHAEON, you are safe. Your money is going to a good cause but if you choose to go with another organization, make sure it goes to someone you trust," said District 101 Rep. Marie Woodson, a member of NHAEON. "Our Haitian brothers and sisters are going through enough already and because we know that so many people are standing ready to make money off the back of Haiti, we feel we have an obligation to do our part this time. We saw it in 2010 and we don't want a repeat of that."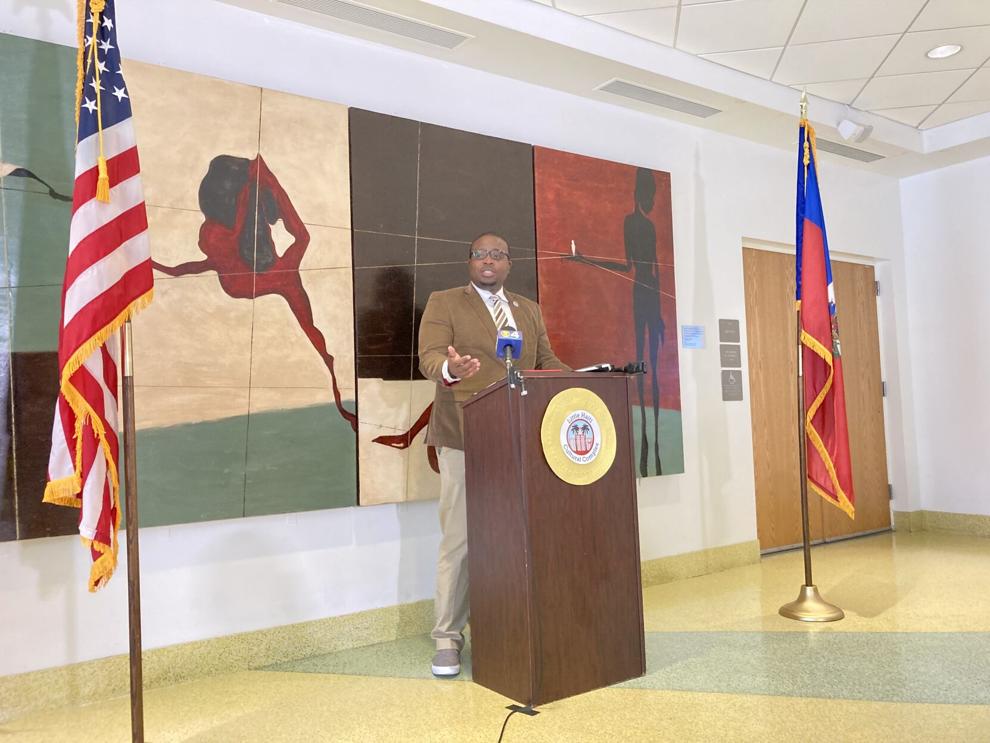 Donations made to NHAEON will go directly to designated organizations, with no administrative fees. Medical supplies requested by officials in Haiti are currently being accepted.
"We are helping to support any organizations that have the expertise," said North Miami Councilwoman Mary Estimé-Irvin. "Even though we are elected here in America, our motherland is in Haiti, so we felt that we needed to be watchdogs to say 'Hey, what happened in 2010 with promises not being kept, won't happen again.'"
North Miami Beach Commissioner Michael Joseph, also a NHAEON member, urged people who intend to donate to do their research.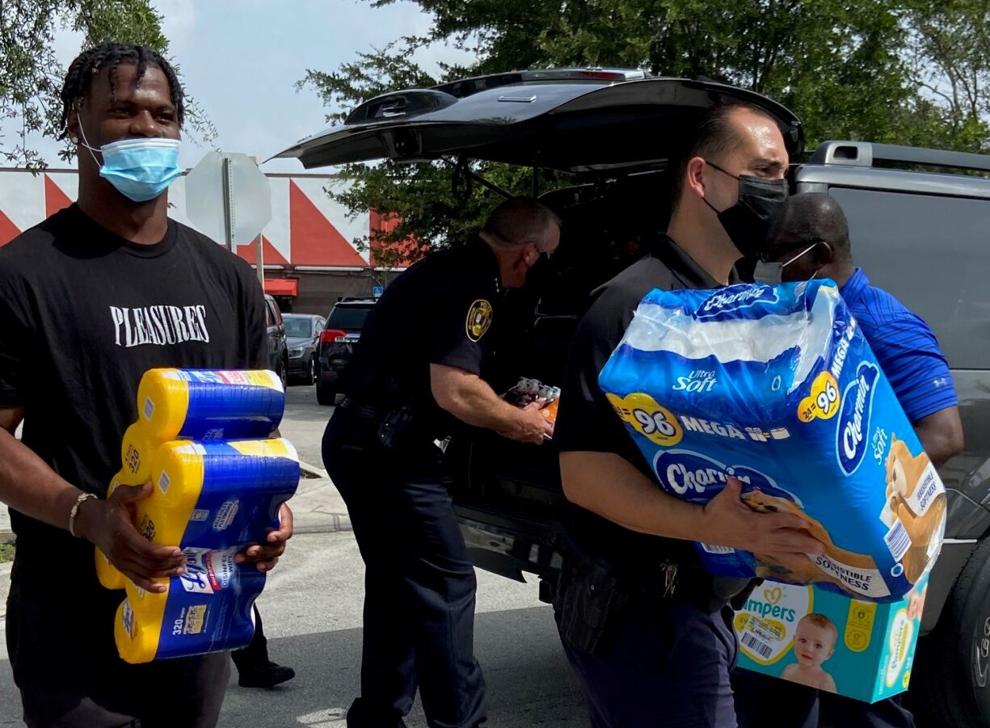 "Look how long an organization has been in the country, find out what relationships they currently have," he said. "Make sure they can provide you with a sheet or some sort of documentation for where that money is going."
Late Tuesday, NHAEON announced that it partnered with the City of North Miami, it's mayor, Philippe Bien-Aime and other community leaders for a Haiti Disaster Relief Assistance drive Wednesday morning at the Friendship Missionary Baptist Church. 
The City organized other efforts where City Hall's doors were opened to the community for donation drop off along with the North Miami Police Department, where Miami Dolphins employees stopped by to deliver donation items earlier this week.