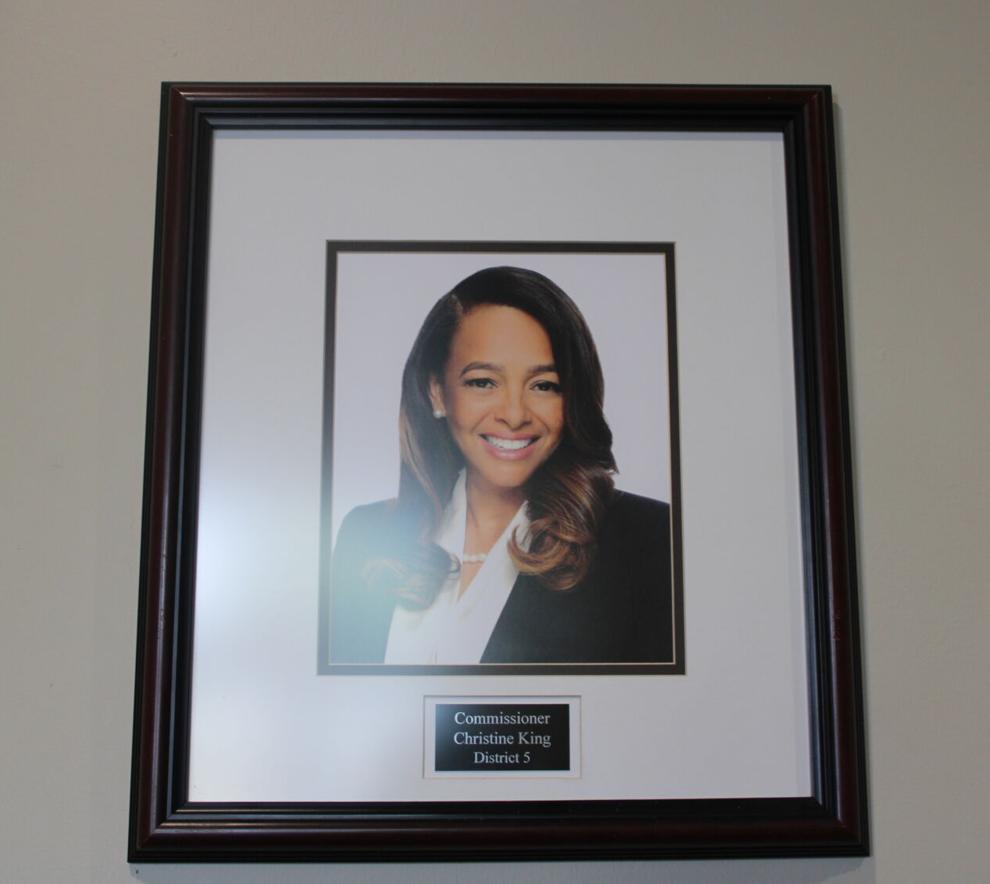 Christine King will be the only woman commissioner on the dais at Thursday's Miami City Commission meeting after emerging victorious in a crowded race for the District 5 seat.
The newly elected commissioner's victory was solidified at a private swearing-in ceremony last Wednesday. Supporters who helped her secure the seat by a landslide say the district is the real victor in having a representative that can affect real change.
"She's a small person with a big punch," said Andrea Forde, King's sister-in-law. "Don't take her size, her height and her soft voice for granted, because if you've ever seen her in a courtroom you know that she packs a punch."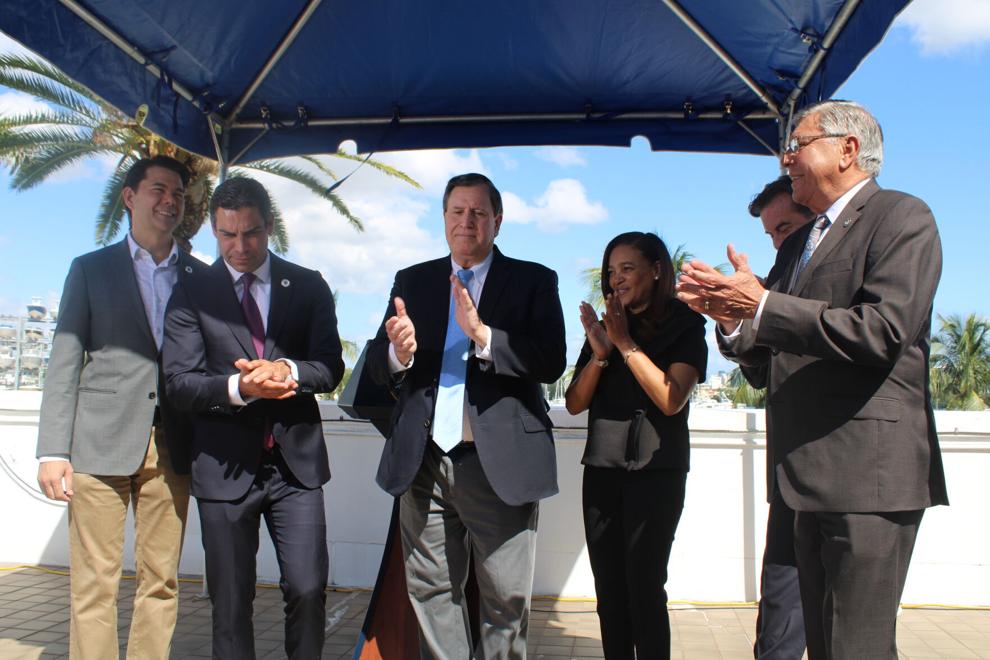 Though King is a fresh face on the commission, she is a veteran public servant who knows District 5 like the back of her hand.
The Guyana native and mother of three migrated to North America at the age of 4 with her separated parents and has lived in Miami since. A product of the Miami-Dade County Public Schools system, she attended Allapattah Elementary, Westview Middle and Miami Central Senior High schools.
King boasts a hefty 15 years of service within county government, working formerly as chief of constituent services then as an executive for the Community Action Agency. Outside of those roles, she's served the community as the president and CEO of the Martin Luther King Economic Development Corporation, a nonprofit organization advocating for the revitalization of urban communities, and as a practicing attorney at the Law Office of Christine King.
"My confidence is in my work and in the community," said King, explaining why she felt qualified for the seat, even before her predecessor, Jeffrey Watson, was appointed to fill the vacancy left by Keon Hardemon.
"In November 2020, I asked [the commissioners] to allow the community to decide who they wanted as their representative (through a special election)," King continued. "Because I felt like I had sown good seeds for over 10 years and had every confidence that the community would pick the person most qualified and the best to serve. I felt like that was me."
That belief was backed by more than 4,000 votes cast in the Nov. 2, 2021, election.
"The public spoke and that lets you know that those who know her, believe in her capability to do what she sets out to for the betterment of District 5," added Forde.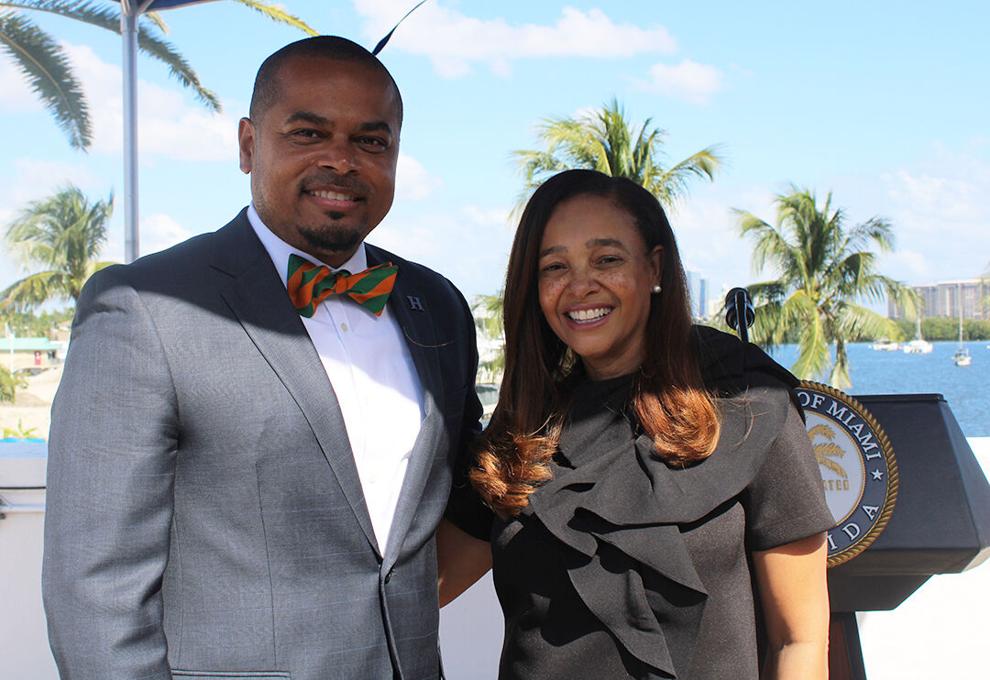 Endorsed by Hardemon, who went on to pursue a spot on the Miami-Dade Board of County Commissioners last year, King ran on a campaign that prioritized family and community. She pointed to her upbringing as an inspiration and credited a hardworking, selfless and dedicated mother for her passion for service.
King was raised by a single mother willing to sacrifice everything to make sure that her three children were well taken care of, even making the difficult decision to send her eldest daughter to live in England with a relative. King's father, who currently lives in Georgia, also supported her from afar.
"My mom worked her butt off to take care of me and my brother," King recalled. "She worked for 37 years at Cordis Corporation, pursued a GED, a certificate for secretarial work and her Associate of Arts degree, all while being a single parent. We weren't rich but had food to eat and clean clothes, [and] the greatest thing she gave us was love. I'm no different than any other kid in District 5, this (victory) is really a dream come true."
It's those personal encounters with issues impacting low-income families and other residents in District 5 that have shaped King's desire to push for affordable housing, the reduction of gun violence and climate change in the neighborhood she grew up in and now represents.
When asked why he supported King, Hardemon said her track record spoke for itself.
"Commissioner King has always been supportive of me in the times that I was a City of Miami commissioner, and she was instrumental in a lot of the wonderful things that got done in the district," explained Hardemon. "She has all the experience that's necessary in order to lead with distinction. As an attorney and a child of the district, she has the knowledge to apply facts to law and analyze what's best for the community. I know her heart is in the right place and the residents will benefit from her leadership."
"There's so much that needs to happen so I'm taking an Abraham Maslow Hierarchy of Needs approach to leadership," King said, signaling what her first step will be as commissioner. "I want to make sure that our families' foundation is solid, then build on that."
To address those basic needs, King plans to push for the usage of bond money to create opportunities for first-time homebuyers in a market where low-income families have been priced out. She expressed being in favor of expanding programs that would allow a second forgivable mortgage and proposed using vacant lots to build single-family homes.
Job creation, training and development are not too far down her list, to ensure that residents can have access to steady and stable sources of income.
In advocating for city commissioners to take advantage of infrastructure legislation already in place, King hopes this can meet the transportation needs of residents to get to and from work by creating pedestrian-friendly ways to get around, encouraging a transition to fuel-efficient transportation and reducing the city's carbon footprint.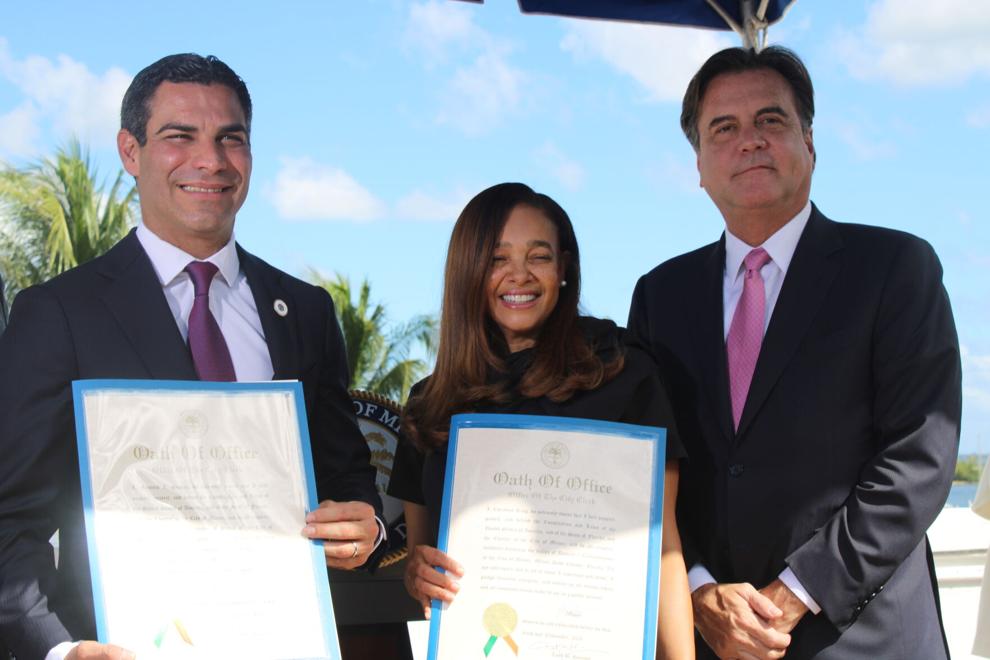 "With so many people moving into the City of Miami, transportation is going to be an issue and we cannot just put more cars on the road," she said, affirming her stance on climate change and sea-level rise mitigation. "We have the funds [to address these issues], we just need to get moving on utilizing them and I want to explore that."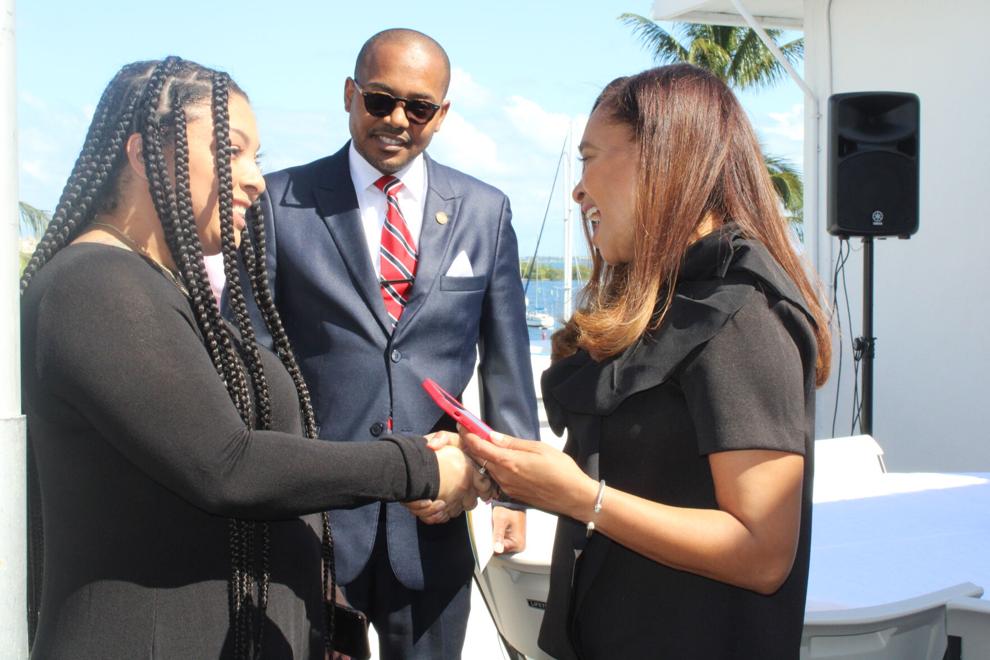 Once basic needs are met, King says she will move on to other issues like ensuring her district's streets are free of debris and trash, pushing for more community resource officers, ensuring that government processes are smoother and that an open line of communication exists between residents, business owners and the city.
"There's not too many people [who] were better prepared to take on this role than she is," said Miami Mayor Francis Suarez, who was sworn in for a second term last Wednesday. "It's really an honor to serve alongside [her]."
"One thing I can say about my mother is that she stands up to her word. Whenever she says she will do something, she finds every way to execute it and see it through," said Dorcel Forde, King's daughter. "I'm very proud of her and this accomplishment. She's worked with the public my entire life and I know that she genuinely cares about this community."