Art Acevedo is out and Manny Morales is in as Miami's new police chief – at least for a little while.
Morales was sworn in as interim police chief last Thursday, soon after commissioners voted unanimously to fire Acevedo. Previously an assistant police chief, Morales is a 27-year-veteran of the MPD.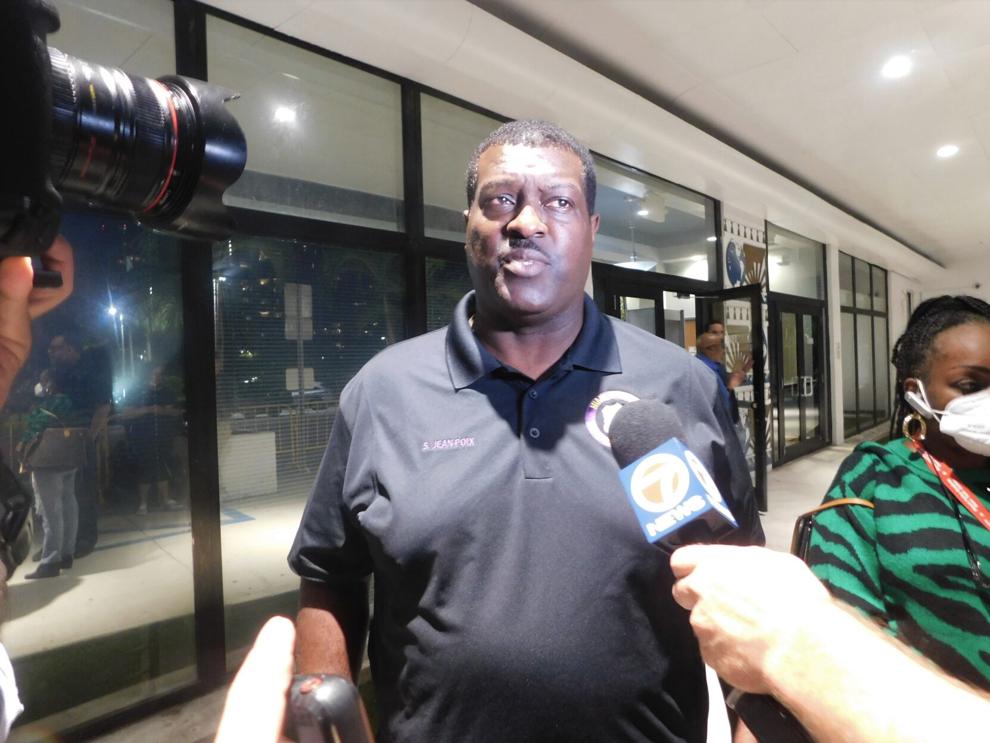 Sgt. Stanley Jean-Poix, president of the Miami Community Police Benevolent Association (MCPBA), an organization that represents 200 active and retired Black police officers within the MPD, said he was "disappointed" by the city commission's decision to fire Acevedo, crediting the chief with ending nepotism, granting merit-based promotions and increasing diversity within a department that is largely male and Hispanic.
At the same time, Jean-Poix said Morales is someone "he could work with."
"I have never had a problem with Manny Morales," Jean-Poix told The Miami Times.
Under city charter, the termination of the fire or police chief must be ratified by the Miami City Commission. However, it's the city manager who has the sole power to determine who will become the temporary or permanent police chief. The mayor, in turn, has the power to nominate and fire the city manager.
But that dynamic may soon change. Commissioner Manolo Reyes said he plans to bring back legislation at the Oct. 28 commission meeting that will require the city manager to hire from among three finalists picked by a selection committee.
The five-member selection committee will be made up of at least one law enforcement executive and one attorney with a background in criminal law and civil rights. Because it is an amendment to the city charter, the legislation will have to be approved by Miami voters in a special election.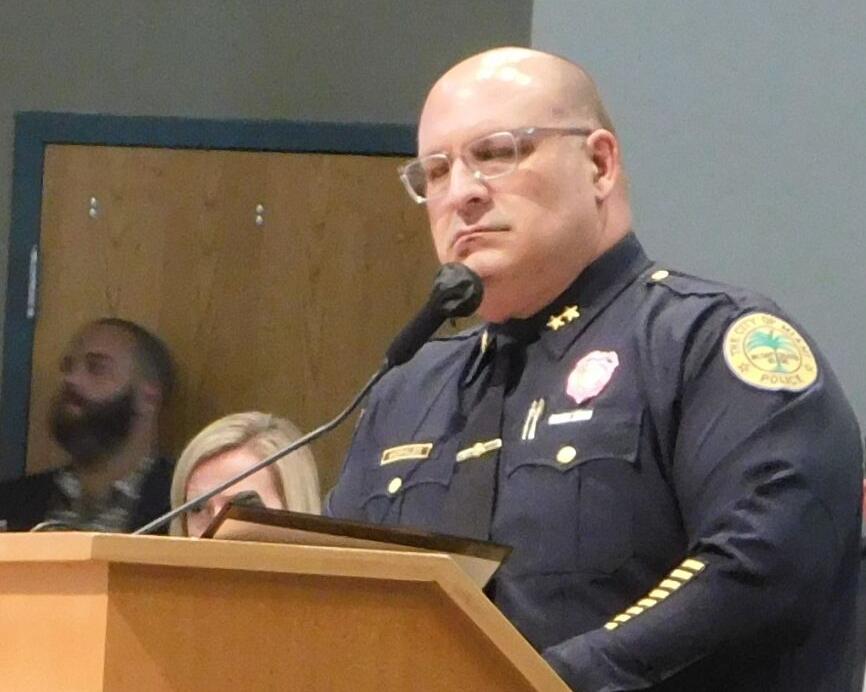 "We have to go back and have a process that … takes away the politics. Where the mayor doesn't have any power and the commission doesn't have any power," Reyes said. (Actually, each commissioner will have the power to appoint each selection committee member, under Reyes' proposed resolution.)
Reyes proposed the charter amendment on July 22, which was approved 4 to 1, but Mayor Francis Suarez vetoed it. Because of the August recess, commissioners couldn't meet to override the veto.
A similar selection committee narrowed 70 applicants for the police chief job down to nine last February, following the announced retirement of the previous police chief, Jorge Colina. The committee even streamed the interviews on live television. Morales was among the applicants. So, too, were two Black applicants, MPD Assistant Chief Cherise Gause and Philadelphia Police Department Chief Inspector DeShawn Beaufort.
Acevedo – who wasn't among the vetted candidates for the job – was brought into the mix and quickly hired to take on the police chief role. But soon after he had a falling out with commissioners after telling fellow officers that the City of Miami is run by the "Cuban mafia" during a roll call discussion on diversity. Acevedo then made enemies with the police union and the MPD's top brass following a series of shakeups that included the suspension of 19 officers, including Deputy Chief Ronald Papier and his wife, Commander Nerly Papier, as well as Luis Camacho, a sergeant-at-arms popular with commissioners Reyes, Joe Carollo and Alex Diaz de la Portilla.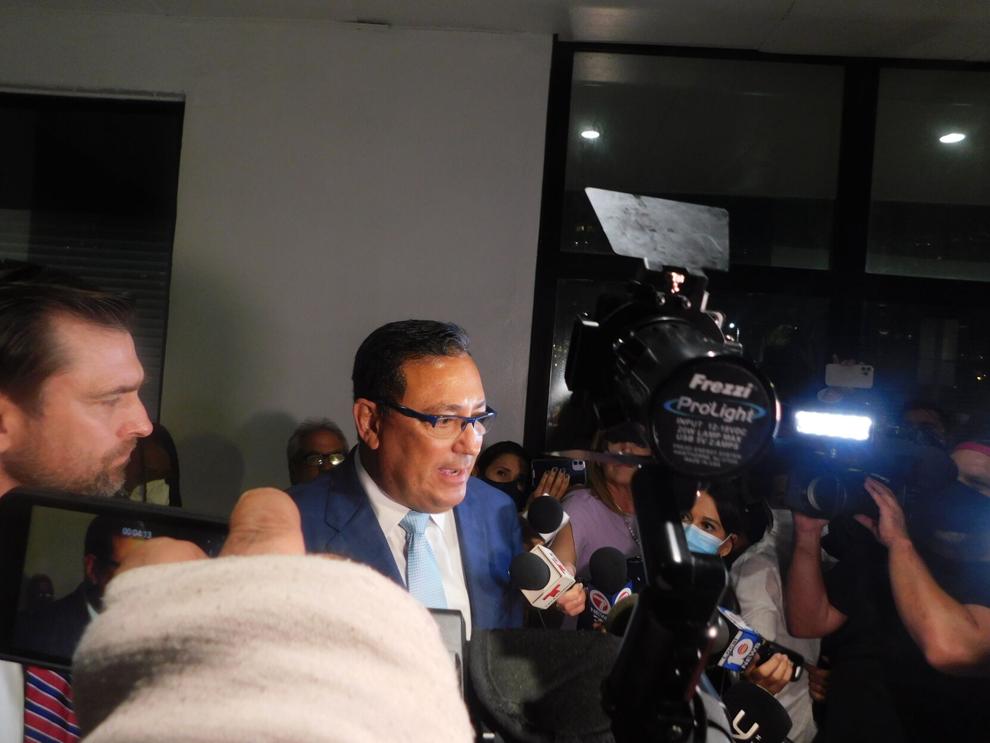 Acevedo told the media that his removal was in retaliation for a memo he sent Suarez and Noriega on Sept. 24, claiming that Reyes, Carollo and Diaz de la Portilla interfered with an investigation of Camacho, who allegedly leaked information on Suarez's security detail while the mayor was in Key Largo. He further accused Carollo and Diaz de la Portilla of wanting to use police to target certain businesses, and that he was taking his allegations to "the proper authorities." All three commissioners deny the accusations.
Tangela Sears, a Liberty City resident and president of Florida Parents of Murdered Children, says Acevedo was a good chief.
"He was addressing homicides, and he brought the federal government in to help solve some of our cases," Sears said, which was something activists in Liberty City and Overtown have been demanding for six years.
Sears hopes that Acevedo's successor puts the same emphasis on solving homicides, otherwise people in places torn by gun violence like Liberty City and Overtown might take matters into their own hands.
"As long as it is ignored, you realize there's going to be retaliation," Sears explained. "You can't continue to kill our kids and the system not do anything. So, we need someone who is going to step up and address these … issues within our community."
That isn't to say that Acevedo was perfect, Sears told The Miami Times.
"I agree he made some mistakes. We tried to work with him with those mistakes," Sears said.
One big mistake, Sears opined, was that Acevedo was "moving too fast."
"I just wish he would have used another approach, because I believe a lot of those that are high ranking (in the MPD) could learn a lot from him," she said.
Sgt. Tommy Reyes, president of the Miami Fraternal Order of Police Lodge 20, said his union members are ready to "move on and begin to heal."
"We don't want to hear [Acevedo's] name anymore," Reyes said. "We are looking forward, not backwards."