A Miami commission meeting was temporarily put on pause last Thursday to officially relaunch the city's Community Emergency Response Team (CERT) training, which will happen at the end of July.
Eligible CERT volunteers will take on a three-day training program totaling 24 hours to learn about potential hazards affecting their communities and acquire skills in disaster response, including fire safety, search and rescue, team organization and medical operations.
"When a disaster hits, first responders are not always able to attend to all people who need assistance – be it because of the number of victims, communication failures or road blockages," said Miami Mayor Francis Suarez.
That's where CERT comes in.
With roots dating back to the 1980s, CERT is a national program created by the Federal Emergency Management Agency (FEMA) that has been localized across municipalities and counties, including Miami Beach and Miami-Dade County. Now, Miami Fire Rescue's Division of Emergency Management is looking to recruit volunteers in an effort to bring the initiative back to the city.
The announcement came just days after Miami experienced its first taste of the 2022 hurricane season, with excessive floods plaguing areas throughout the city before Tropical Storm Alex officially formed over the Atlantic.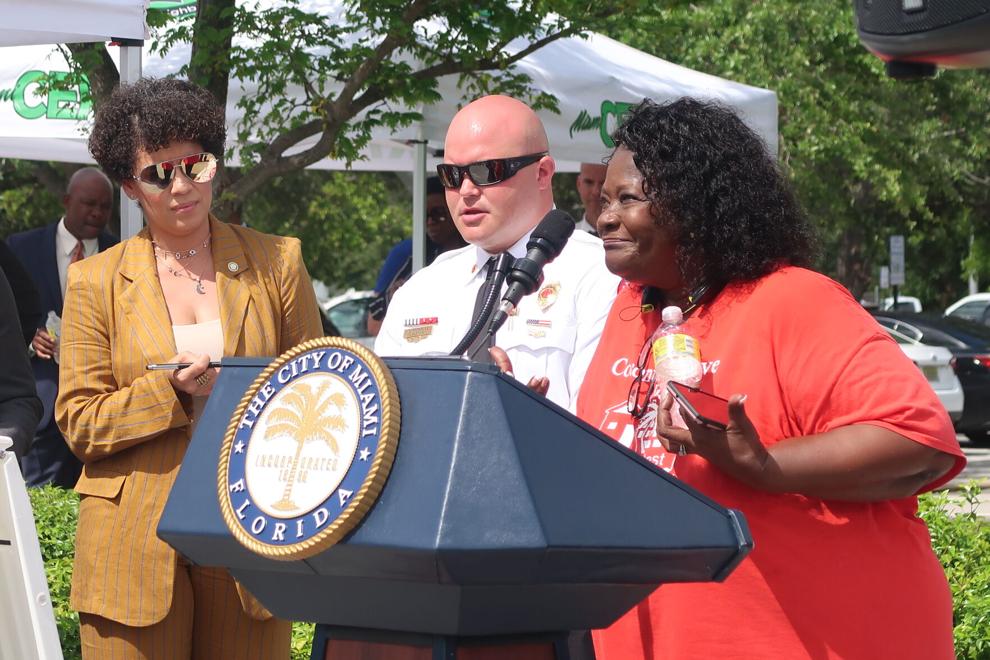 Linda Williams, a community advocate who received CERT training through Coconut Grove Village West in 2014, was present at the press conference to vouch for the program's worth. She remembers helping neighbors in need during the aftermath of Hurricane Irma in 2017 – even before attending to her own house, which had suffered damage as a result of the storm.
"We are the community's first responders," she said. "Please sign up. It's a worthy cause. It's a mission that is life-saving, and you feel so good when you know you have helped somebody else."
The first round of eight-hour training courses will be facilitated in late July by official rescue personnel at the city's fire training facility in Coconut Grove, with more locations and dates expected in the future.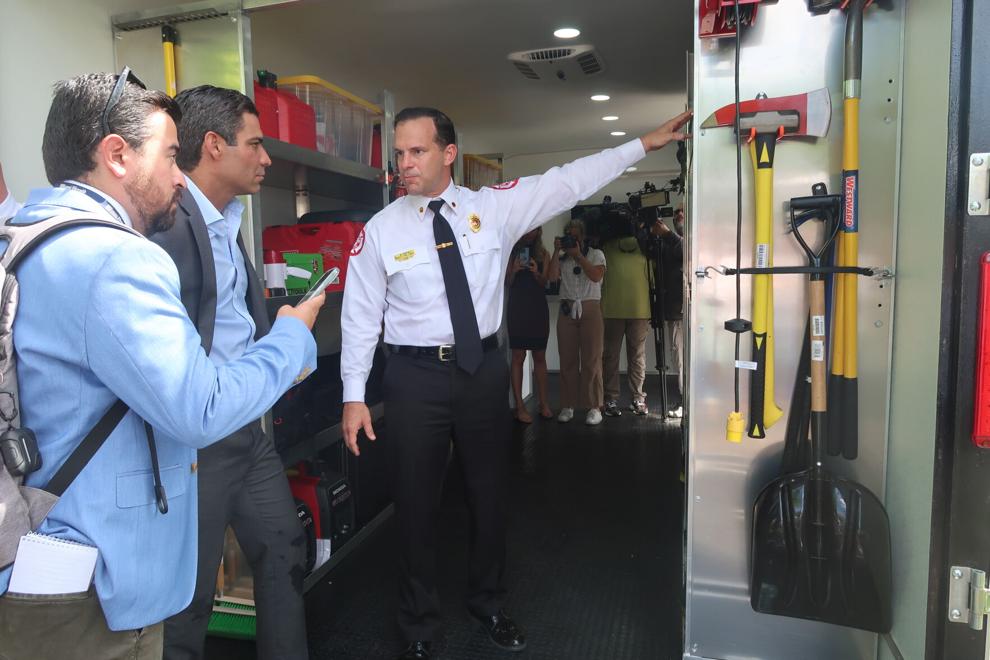 The CERT training program is open to anyone aged 18 or older who lives or works in Miami, holds a valid Florida driver's license and passes a background check by the Miami Police Department. To learn more or to apply, visit MiamiGov.com/CERT.
"This program is an example of community – community coming together for the greater good," said the commission's chairwoman, Christine King.
Once the announcement was made and the podium rolled away, commissioners returned to the City Hall to finish their order of business for the day. Below are a few items passed at the June 9 meeting.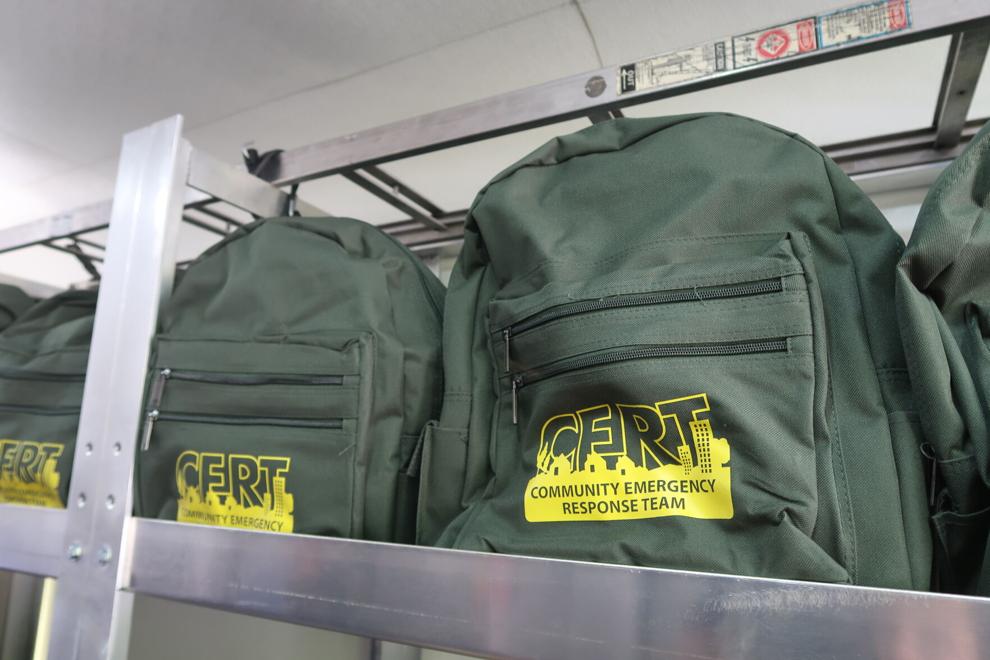 Defense supplies & gun buy-back for Ukraine
A resolution to send defense equipment to Ukraine was paired with a last-minute pocket item by Commissioner Ken Russell calling for the organization of a voluntary gun buy-back program, through which unwanted firearms will be allocated to those fighting against Russia at the frontline.
Dismayed both by the ongoing war between Russia and Ukraine and by the gun violence that continues to pervade the United States, Russell sought out a way to tackle both issues simultaneously.
"We are frustrated in our community," he said at a June 10 press conference. "We don't know what we can do about the war in the Ukraine, about the epidemic of gun violence in our city. There is now something you can do in our neighborhood to help both."
Police Chief Manny Morales said his department already has 316 guns ready to be evaluated for donation through the Ukrainian Congress Committee of America – along with 30 gas masks, 44 ballistic helmets, five ballistic vests, 34 riot-gear protection suits and 45 traffic reflective vests.
The gun buy-back program would enable residents to add to the stock of firearms.
Morales said of the eight voluntary gun buy-back events that the city has held since 2017, the most fruitful one occurred immediately after the 2018 mass shooting at Marjory Stoneman Douglas High School in Parkland, Fla. – after which many residents expressed unwillingness to harbor weapons capable of such destruction in their own homes.
"To take guns off our streets and give them to people who really need them, I think, is brilliant," said Suarez.
The buy-back event will take place Saturday, June 18, from 10 a.m. to 2 p.m. at Miami City Hall, located at 3500 Pan American Drive. To make a monetary donation, email Guns@MiamiGov.com.
Allocation of funds to Liberty City youth employment
Commissioner Christine King will allocate $50,000 of her district's share of Miami's anti-poverty initiative program to the Liberty City Community Revitalization Trust's 2022 Summer Youth Employment Program.
With summer break already underway, the program is currently serving 107 teenagers – a much higher amount than the 45 who were originally anticipated. King's dollars will help meet the growing demand.
The initiative employs high school youth in a series of jobs with small businesses, parks and nonprofit organizations every summer. Since its inception in 2015, the employment program has helped approximately 400 young people acquire summer jobs.
"Our focus is to make sure that they have positive outcomes for the summer to reduce risky behavior," said the trust's president, Elaine Black.
The program also teaches financial management, helping participants open up their own checking accounts. This year, Black says, the program will also incorporate practice in penmanship to better prepare participants for future jobs.
Multi-Ethnic Youth Group Association gets dollars
Also being pulled from the city's anti-poverty initiative program, Suarez has decided to grant $50,000 to the Multi-Ethnic Youth Group Association (MEYGA), a Florida nonprofit focusing on the well-being of individuals and families living in the neighborhoods of Liberty City, Brownsville and Little Haiti.
The organization promotes mental, physical and social well-being for people of all ages. Services offered include weekly meal distribution, leadership training, group literacy programs, social-emotional learning, physical fitness promotion, family engagement and more.
Local Housing Assistance Plan extended through 2025
The commission also voted Thursday to extend its Local Housing Assistance Plan (LHAP) – created in accordance with Florida law to meet the needs of low-income individuals and to expand affordable housing – until June 30, 2025.
Programs under LHAP include Emergency Home Repair Assistance, Single Family Rehabilitation Assistance, Single Family Replacement Home, Home Buyer Financing, Disaster Relief, Homeownership Development and Rental Housing Development.
The initiative is facilitated in partnership with local community organizations, including Allapattah Business Development Authority, East Little Havana Community Development Corporation and Little Haiti Housing Association. It also outlines anti-discrimination, welfare transition and green energy measures.