The local chapter of the American Civil Liberties Union is concerned that a police oversight board tasked with investigating complaints against officers of the Miami-Dade Police Department, and the agency's policies, might someday be packed with police officers.
That oversight board, the Independent Civilian Panel (ICP), was originally supposed to have just two people with the "same or similar" professional background. But last Wednesday, the Miami-Dade County Commission voted 9-4 to allow each commissioner to appoint whoever they want to the ICP, so long as that individual is a registered voter of Miami-Dade County. Those appointments also won't need to be ratified by the rest of the county commission.
That change of legislation would allow several people with law enforcement backgrounds to be appointed to the ICP. Should that happen, the ICP would "no longer appear to be as independent or as civilian as intended," stated Rossana Arteaga-Gomez, ACLU Miami chapter president, in an email to The Miami Times.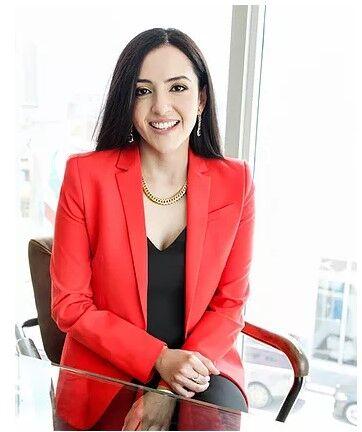 "It will bear too close a resemblance to a police department's internal affairs division with all of its attendant problems," Arteaga-Gomez wrote. "This will weaken the core purpose of the panel – to provide for independent and impartial community oversight of the police and give the community confidence that grievances against sworn officers will be fairly investigated."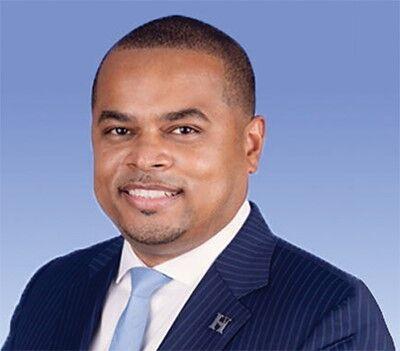 It isn't just the ACLU that is concerned. In an email to The Miami Times, Commissioner Keon Hardemon stated: "I believe that the amended ordinance opens the door for gross partiality in favor of police officers instead of encouraging impartial [arbiters] of justice."
Hardemon and three other Black Miami-Dade County Commissioners – Oliver Gilbert III, Jean Monestime and Kionne McGhee – cast the dissenting votes. Gilbert, Monestime and McGhee could not be reached by deadline to discuss their votes.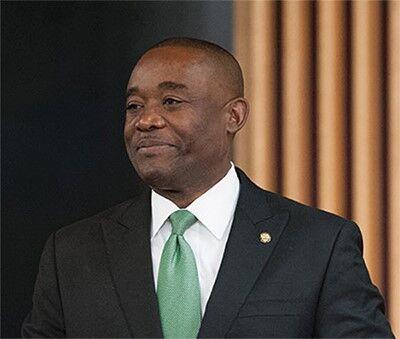 During discussion at the Sept. 1 meeting, Commissioner Sally Heyman noted that having a police oversight board filled with officers was a major concern during months of discussions and public hearings on forming the ICP.
"There was a concern with [the possibility] of loading it heavily with law enforcement people who didn't want to have the independent review," Heyman said.
That won't happen in the short term. A year after the county commission passed an ordinance enacting the ICP, all 13 county commissioners have made nominations to that board – nominations that will now be automatically ratified thanks to the amended ordinance. Of those 13 members, only two have law enforcement backgrounds. Luis Fernandez, a former City of Miami police officer who now works as an investigator for the Miami-Dade Public Defender's Office was appointed by County Commission Chairman José "Pepe" Diaz and retired Miami-Dade Police Maj. Ray Melcon was appointed by Commissioner Joe A. Martinez.
However, four randomly selected members of the inaugural ICP will have staggered terms of just one year. Four other members will have terms of just two years. The remaining five will serve for three years.
Lawyers vs. cops
It wasn't a desire to appoint police that led to the elimination of the diverse professional background requirement. Rather, it was because four county commissioners each nominated attorneys to the ICP: litigator Pam I. Perry (Heyman), criminal defense attorney Ruben Paillere (Hardemon), former Miami Gardens city attorney Loreal A. Arscott (Gilbert) and personal injury attorney Joshua Jones (McGhee).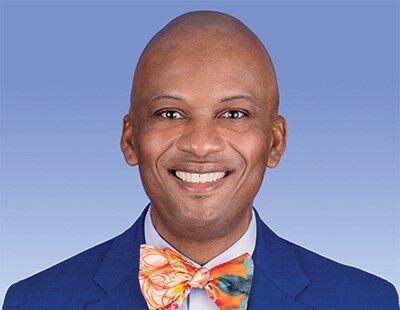 In the interest of getting the ICP up and running faster, Heyman proposed an amendment that would ratify the first two nominations: Perry and Paillere. This would force Gilbert and McGhee, who made their nominations after Heyman and Hardemon, to either seek new nominees or obtain a waiver from the rest of the county commission.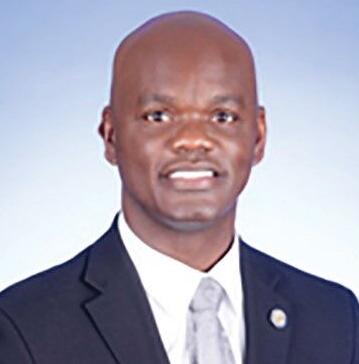 Gilbert didn't think that was fair, insisting that the only professional background that should have limits on membership to the ICP was law enforcement.
"It does naturally follow that the people organizing [the ICP] wouldn't want a panel full of police policing the police and us calling it independent," Gilbert said during the meeting. "It does not necessarily follow that the same rule would apply to every other profession. If there were an extra or two accountants or an extra two teachers or an extra two lawyers, I don't think that necessarily applies."
Gilbert added that not all lawyers were the same either.
"I didn't just appoint a lawyer. … I recommended Loreal Arscott, who is the former past president of the Wilkie D. Ferguson Bar Association and the Gwen S. Cherry Bar Association, and a police legal advisor and an assistant city attorney. I recommended her for very specific reasons. Every lawyer won't have that type of pedigree or education or experience."
Hardemon, a criminal defense attorney himself, said lawyers were probably the best suited to sit on the ICP, since they are trained to "take in facts and apply the law when reaching a certain decision." Attorneys also come from different disciplines.
"Lawyers can be prosecutors and lawyers can be defense attorneys. I only know of one type of police officer and it is the one that makes the arrest," Hardemon told commissioners.
Gilbert proposed that the professional background requirement be waived for at least the initial appointments. Commissioner Eileen Higgins proposed that waivers be issued by a two-thirds majority of the county commission, a proposal that was readily accepted by Gilbert and Hardemon.
But other county commissioners feared that the super-majority rule could be used against certain groups that aren't as politically popular as others. Commissioner Rebeca Sosa said the amended code should be "exactly the same for everyone to be fair."
"This commission can say they want four teachers, but not want four attorneys. Maybe that amendment is creating some sort of discrimination," she said.
"This was really done to keep police officers out. That was the whole point," said Martinez, a retired Miami-Dade police officer, who later added: "There was a belief back then that a lot of Hispanic commissioners would appoint officers. They didn't. Only I did."
"I did, too," Diaz chimed in.
Martinez then said there was a simple solution: Let county commissioners appoint whoever they want.
"You know, keep it simple stupid. Appoint who you want. That would be my opinion," Martinez said.
After debating other proposals, Heyman gave in.
"We are going against the original intent. If that's the will of the [county commission], fine. I don't care about the stacking one way or the other," she said. "I would like to see a body created."
Panel director is key
Rodney Jacobs, assistant director of the Civilian Investigative Panel (CIP), the oversight board for the City of Miami's police department, said he's just glad that the appointments to the board have finally been made.
"Right now, I am happy that it's moving forward to some extent," said Jacobs, who consulted on the creation of Miami-Dade's ICP. "We will hopefully get a director hired before the end of the year."
Jacobs admitted that it's disappointing that the nominating committee was never assembled and the clause mandating occupational diversity was taken out. Nevertheless, he said "the real hill to die on" is hiring a good executive director.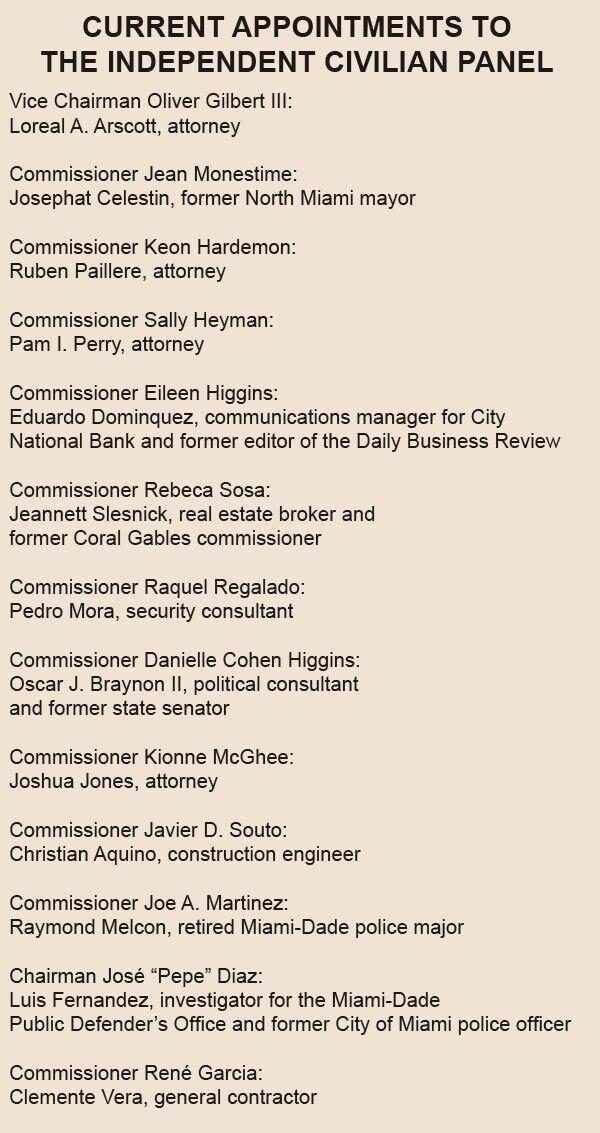 "Whoever is hired as director will be the lifeline of the department," Jacobs explained. That director will be hiring the investigators and staffers who "will be the ones who do the work." Plus, a good executive director can "make sure panel members work cohesively together."
"We want to make sure we have good panel members, but at the end of the day, the director and staff are the most important," he said.
He added that it isn't even necessarily a bad thing if there are more than two police officers on the panel.
"It's important to have [at least one] retired police officer on the panel," Jacobs asserted. "The concern for the general committee was that all the appointments would be police officers."
Steadman Stahl, president of the South Florida PBA, said it's only fair that the actions of police be evaluated by police officers. After all, doctors are overseen by other doctors, and lawyers are overseen by other lawyers, he opined. As for the panel someday being dominated by law enforcement, Stahl said he doubted it.
"I do not believe the board is going to be filled with a bunch of cops," he said.
Stahl also shared that the police union won't lobby commissioners to appoint police as board members either. Instead, the PBA will urge police officers not to testify at future ICP meetings.
"I see no value to it," Stahl said about the ICP. "The police are the most regulated profession in the state. We have 22 different agencies, the state attorney's office, the Inspector General, the ethics board, [supervisors] … This is just another layer to it. I'm not sure why it's needed."
Legislation creating the ICP passed in late August 2020, following nationwide demonstrations over the police killing of George Floyd, with a guaranteed budget of $750,000 in each of its first two years for an office, an executive director and staff.