The academic and financial future of South Florida's only historically Black university hangs on an upcoming vote.
On Nov. 22, Florida Memorial University's board of trustees will vote on whether the school should revamp or eliminate 15 out of more than 40 curriculum concentrations.
Seven days before the vote, FMU leadership informed the university community and The Miami Times about the plan, in an attempt to remain transparent about possible solutions to its operational issues.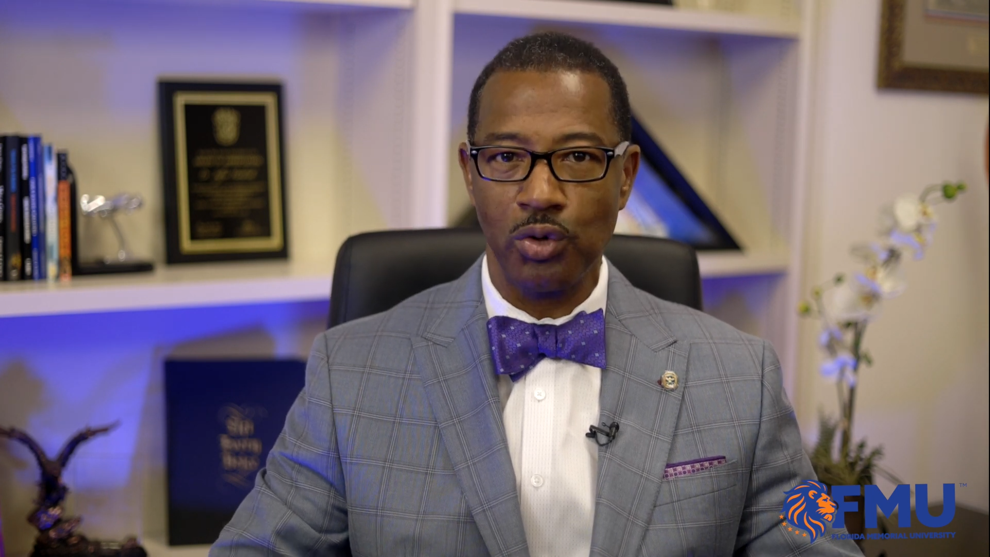 Through an emailed memo and video statement released early Monday, FMU President Jaffus Hardrick provided insight into the decision to reevaluate academic offerings. He explained that unsustainable enrollment has led the university to consider examining operations, staffing and program enrollment for the sake of cutting costs.
"For 10 years, our university has experienced a decrease in enrollment until now," said Hardrick, disclosing that the fall term saw more than 960 registered students. "Although we exceeded our enrollment goal for the fall, we must align our operating budget ... let me reiterate that this was not an academic matter but, rather, a financial one."
The announcement comes as the university races against the clock to resolve problems that led to its accrediting agency, the Southern Association of Colleges and Schools Commission on Colleges (SACSCOC), issuing 12-month probation for "good cause," as previously reported by The Miami Times in July. The probation was a result of being unable to meet federal and state responsibilities and financial standard requirements.
Despite FMU receiving an increase of $3.5 million from a $123.2 million pot of state funding for HBCUs for the 2020-2021 fiscal year, the university has continued to struggle financially.
FMU leadership's new cost-cutting proposal is at the forefront of the conversation to address financial woes, but it was not a decision arrived at by those individuals alone.
Earlier this year, the university partnered with Gray Associates, a strategy consulting firm specializing in data-driven solutions to optimize course offerings in higher education. Data gathered by the firm since spring confirms that several concentrations have been underperforming based on program enrollment, market demand and higher institution trends.
The university then met with its leadership task force, along with the United Negro College Fund and , before coming to the conclusion that certain curricula would have to be revamped or eliminated altogether.
"We now have data-driven research from these organizations to help steer us in the right direction," said Hardrick.
The concentrations in question would fall under the university's 28 undergraduate degree programs. None of its five graduate degree programs will be affected.
FMU does not intend to release the exact list of academic tracks that will be impacted until after its 23 board members vote on how the university should proceed.
Should the board approve the plan, FMU provost Jacqueline Hill says students close to 90% completion within the impacted concentrations will be afforded the opportunity to complete their course of study while prohibiting further enrollment of new students in those concentrations – resulting in program phase-outs.
"This process is required by our accrediting agency, but of course we would do it anyway because it's the right thing to do," said Adrienne Cooper, FMU's vice provost of institutional research and effectiveness, vowing to not let students fend for themselves. "We don't expect this to have a huge impact on our students but we do believe it will impact our budget ... so costs of instruction can go down. We will contact students on a case-by-case basis. Remember that these are [academic tracks] that are underperforming and have very few people in them already."
Hill disclosed that reevaluating academic offerings could mean merging two concentrations into one, eliminating those that do not meet student and market demands, or creating more attractive programs that appeal to increasing demands in gaming, entertainment and digital industries. These potential routes may be taken pending feedback from the board.
"Our budget is tied to tuition revenue and tuition revenue is tied to academic programming, and you have to have students enrolled into the program in order to generate the tuition that's needed for the budget," said Hill. "It's important to keep in mind that multiple classes serve various academic [tracks]. Discontinuing some programs is like a piece of the solution that we have in regard to our SACSCOC status for our financial solvency."
Cooper says the November vote will be critical, as the university is set to submit its report in March.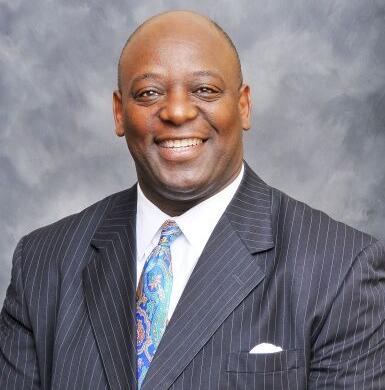 "This decision was really a combination of many variables that took place in order to come up with the list we are recommending to the board," she added. "I think this along with the other recommendations that the task force is working on will address the issues that we have at hand."
Aside from reviewing academic offerings, FMU plans to continue building enrollment through marketing, and improving student life and student engagement in hopes of ultimately building an enrollment base that will support its operating budget.
William McCormick, board chairman, says he is confident the newly revamped board is capable of doing what's in the best interest of the university, even if that leads to a reduction in staffing.
"We will vet every recommendation accordingly and adhere to the comments each board member may have before we stage a vote," he told The Miami Times. "Once we make the decision, we will have an ongoing review. My goal is to see immediate change because [this is something] that requires immediate action."