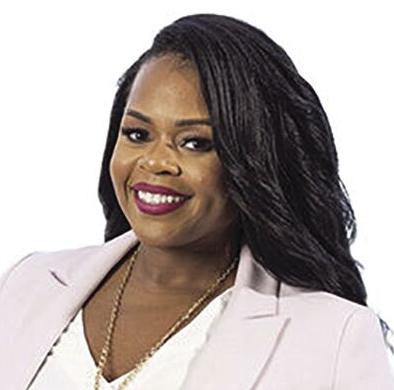 While thousands of activists rallied across the country in support of the John Lewis Voting Rights Advancement Act this weekend, South Florida's activists and politicians were rallying, too – only their battle has grown fiercer by the day, as a special primary election draws near and the governor's new voting restrictions hamper grassroots efforts and elections offices statewide.
"This is the anniversary of Dr. Martin Luther King Jr. marching for access equality. This is our time in history to continue his legacy," said Sheila Cherfilus-McCormick, candidate for U.S. House of Representatives District 20, who attended the march in Palm Beach County on Aug. 28. "We can't roll back certain voting measures now."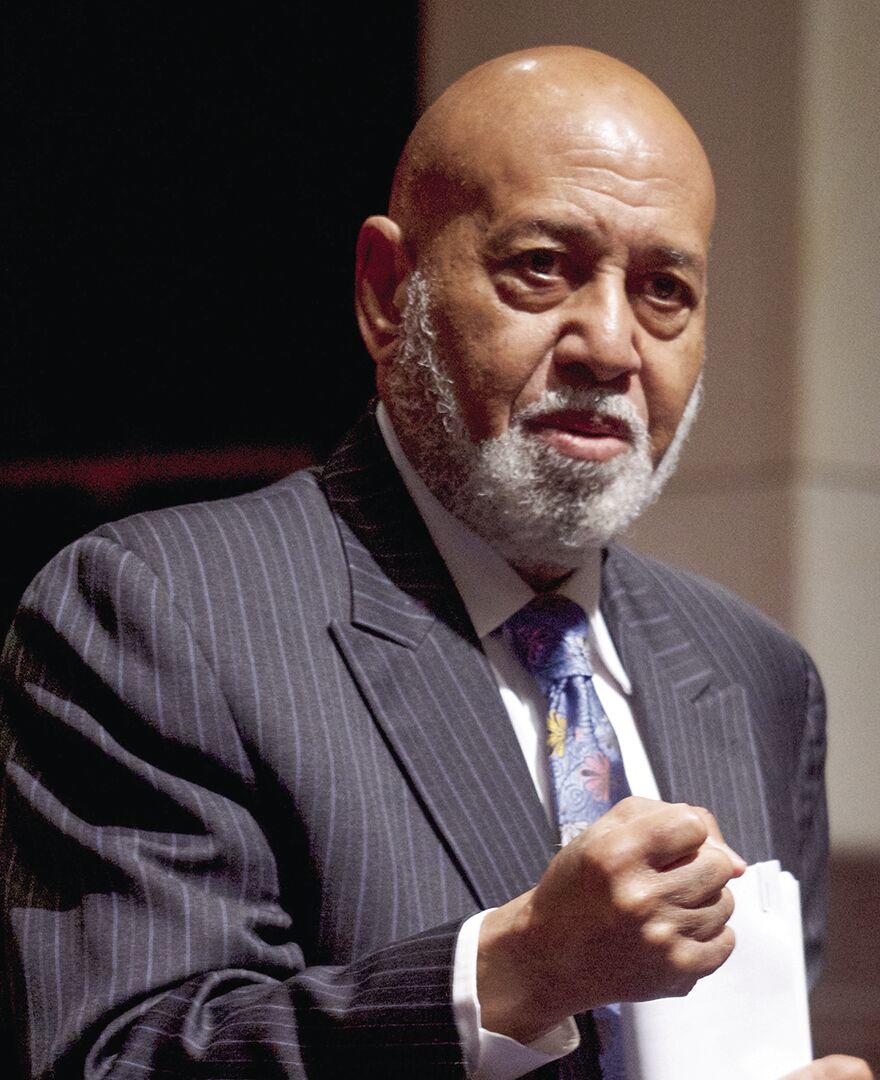 Cherfilus-McCormick is one of 11 Democratic candidates on the ballot this November, vying for the coveted seat once occupied by the late Alcee Hastings, a longtime congressman and civil rights activist in Fort Lauderdale.
If elected, Cherfilus-McCormick would become the first Haitian American Democrat voted to Congress.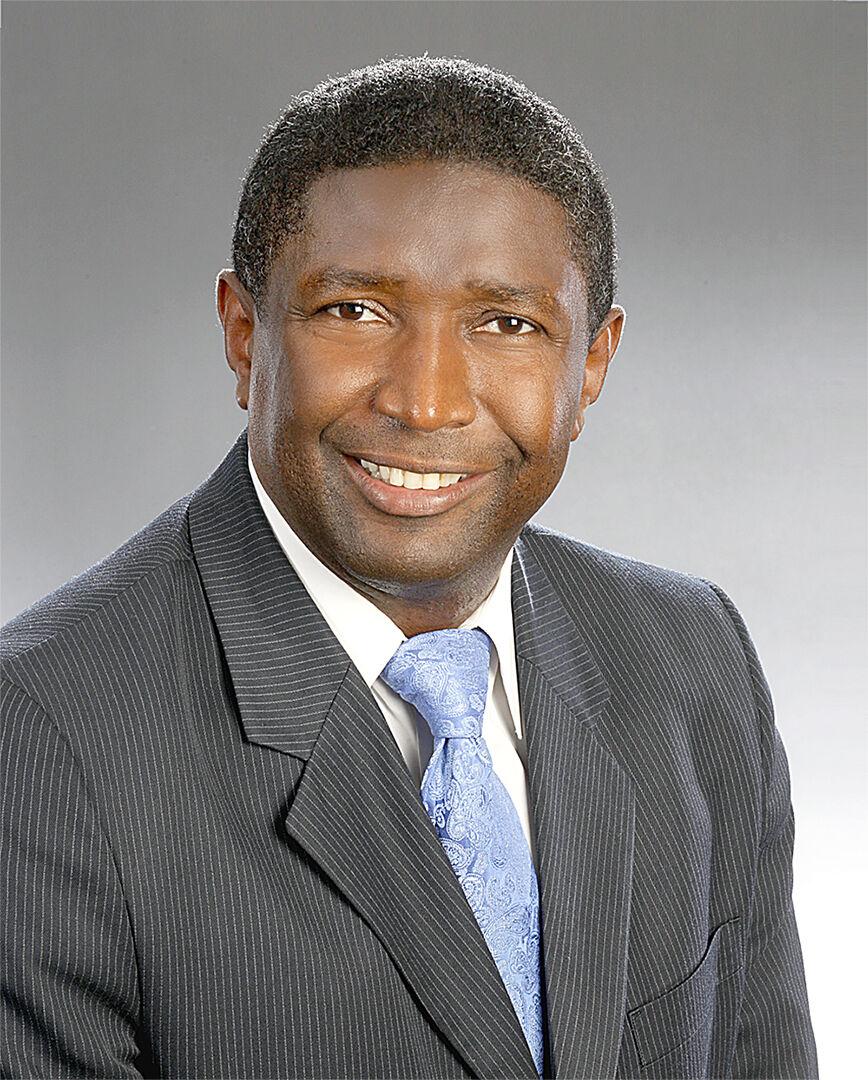 Dale V.C. Holness, former Broward mayor and current county commissioner, is also running, and was endorsed by Hastings before he died. He calls the SB 90 law "rotten to the core."
"It's just dirty politics," said Holness. "I don't know what the intent is … for you to try to limit access to the ballot box during this democracy, it doesn't bode well for the democracy. We should be broadening access to the ballot box, not limiting it."
District 20 comprises most of the majority-Black precincts in and around Fort Lauderdale and West Palm Beach, including municipalities like Miramar, Tamarac, Lauderhill, Pompano Beach and Riviera Beach. 
Additionally, 55% of its constituents are 55 and older – a group that has been disproportionately affected by COVID-19.
"The hospital infections are up again and are comparable to 2020. We now have a situation here in Miami that has changed to undercut the voters who are older and those who are susceptible to contracting the virus," said Dwight Bullard, senior political advisor at Florida Rising, an independent political organization that brings together Black and brown communities to seize power and advance social change. The organization is working to advise its voters of the changes in voting procedures in time for the Nov. 2 election.
Senate Bill 90 (SB 90), passed by Gov. Ron DeSantis on May 6, mandates heavy restrictions on state voters and elections offices. 
Opponents have taken issue with the following components of the law: 
Voters must request their vote-by-mail ballot after every general election cycle. For those who haven't gotten wind of the new policy, they may miss the deadline to request a ballot and not be able to participate at all.
All elections drop boxes must be staffed by an elections staffer or the office will be fined $25,000. This puts pressure on supervisors to hire staff for the task instead of using 24-hour camera surveillance. 
A governmental entity must not use private funds for election-related expenses. 
• Only an immediate family member, not a friend or caregiver, can pick up or drop off a vote-by-mail ballot. This limits voting access for elderly, working and mobility-impaired Floridians.
Despite an outcry from elections supervisors and several lawsuits pending against him, DeSantis is standing by SB 90.
"Florida took action this legislative session to increase transparency and strengthen the security of our elections," stated DeSantis in a May press release. "Floridians can rest assured that our state will remain a leader in ballot integrity."
But Bullard and others view the measures as a vicious power play and "totally unnecessary."
"It is, by definition, voter suppression when you are limiting someone's ability to access the ballot box in the safest and most responsible way," he said.
Introducing the QR code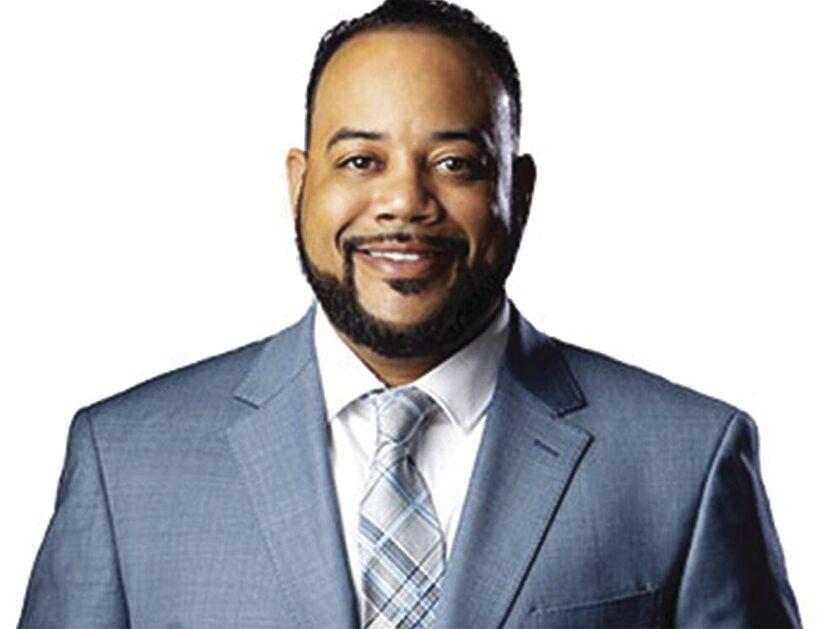 Broward Supervisor of Elections Joe Scott was someone who fought hard against the implementation of SB 90 since taking the office in January. He opposed it in front of lawmakers and has been meeting with grassroots organizations who have been trying to get out the vote.
"There's nothing in this law that facilitates the voting process. I made noise about it in Tallahassee but now I want us to focus on making changes locally instead of complaining and dwelling on the negative," he said.
Last month, Scott implemented a new QR code to run on all trifold registration and vote-by-mail forms, which will hit the streets this week. The code ushers individuals directly to the Broward elections website, where they can register or request a ballot.
"I think it's fantastic what he's doing," said Holness. "We must engage the younger people in the process and they are more apt to fill it out on their phones. They're not into paper. They're into things like CashApp and other paperless transactions."
In Miami-Dade County, there have not been any significant changes to voting procedures since the legislation was passed.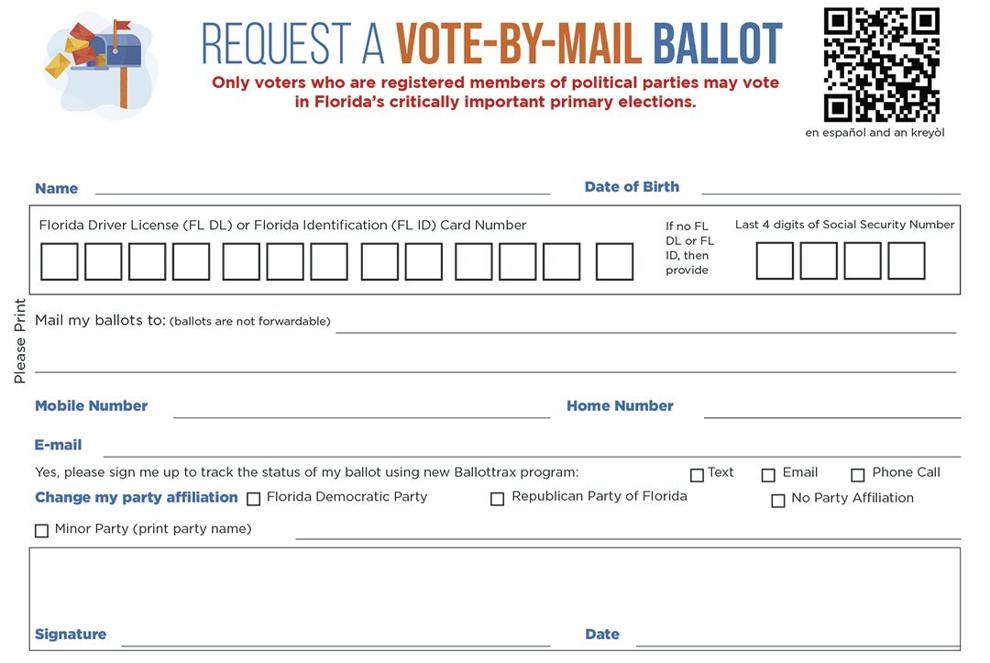 "Most of the legislative changes do not affect Miami-Dade County since many of our procedures and policies mirror the new legislation," said Deputy Supervisor Suzy Trutie. 
Trutie said her office did, however, have to update its vote-by-mail request on paper and online to ensure compliance with the new law.
To offer voters even more transparency, two years ago Miami-Dade implemented its own proprietary tracking system that sends out text and email alerts to voters when the office receives their vote-by-mail ballot, and if there is an error on their forms. 
Bullard, a Miami-Dade voter and organizer, said he applauds Broward County for becoming more innovative during these times.
"[Scott] is one of a handful of progressive supervisors who understands it's a moral responsibility to make sure that individuals have all the possible means to be able to register and access the ballot," he said.
But while Bullard agrees that a QR code is a 21st-century innovation and a helpful addition to the Broward County form, he is concerned that the elderly and people living with disabilities remain left out. 
Rallying around lawsuits
That didn't turn out to be the case in Marion County when technology was used. In its last general election, 95,000 of these new forms were mailed out and only 16,000 voters signed up for the tracking service – and more than 50% of those who did were, surprisingly, age 66 and older, reported Supervisor of Elections Wesley Wilcox.
Now the new president of the Florida Supervisors of Elections, Wilcox was one of a handful of supervisors who, last November, rolled out a QR code called BallotTraxx on his district's vote-by-mail ballot, prompting voters to sign up for text and email alerts for ballot tracking.
"Allowing these different types of mailers which brings voters to specialized sections of our websites is beneficial," he said.
Wilcox also shared that none of the supervisors are in favor of SB 90. The organization issued a statement to that end in May, written on then President Craig Latimer's stationary. Wilcox took office the following month.
The Miami Times reached out to Latimer, who serves as the Hillsborough supervisor, but he declined to be interviewed, citing "pending litigation."
Minutes after SB 90 was signed, the League of Women Voters of Florida joined a lawsuit that included the Black Voters Matter Fund, the Florida Alliance for Retired Americans and several individual Florida voters as plaintiffs. The NAACP Legal Defense and Education Fund, Common Cause and Bullard's organization quickly followed.
"People are running around trying to place blame wherever they can," said Bullard. "But, I'd like to place the blame squarely at the desk of Governor Ron DeSantis."
Scott believes Republican-sponsored legislation made it difficult for these organizations to do their work and many of them are questioning if they should even continue with vote work.
"As much as Republicans don't like structured and centralized programs, they really are tying our hands and are limiting the organizations who are trying to get people registered," he said.
To help these organizations in their efforts, Scott's office has been appearing at more public events and will very soon spearhead a series of social media pushes to get the word out. 
Joshua Senatus, the digital campaign consultant who helped Scott clinch a narrow victory in last year's election, proposed a plan that would help the county seize the little time they have left to get the word out about SB 90.
"Our social media efforts will help captivate our community leaders because they are the ones whose hands are being tied," said Senatus. "Individuals don't have access to power. When community leaders are cut off from power, the individual suffers. We need to rally our leaders." 
Holness agrees that individuals in his district – which has one of the highest poverty and unemployment rates in the state – will suffer if nothing is done to help them.
Wilcox believes it's the job of the supervisor to – in the face of all odds – get as many people to the polls as possible.
"I'm not a fan of the term disenfranchised. It has a negative connotation," he said. "I do everything in my supervisory power to make sure no one gets disenfranchised. That's part of the duties of my office. We are looking for new and even old-school methods to make sure everyone has an option."