Miami-Dade County Commissioners will vote today on whether the county's Urban Development Boundary, a geographical restriction for development, should be expanded. 
It's a topic that has left environmental advocates and developers at odds for years. 
On the one hand, developers and even some county officials have argued that the boundary should be moved to invite more economic opportunity while others seek to preserve the agricultural land immediately outside the boundary. 
The anticipated vote comes after Aligned Real Estate Holdings submitted a proposal requesting county expansion of the UDB by approximately 800 acres to develop an industrial-commercial complex. 
The project would create the South Dade Logistics and Technology District, a hub for warehouses and commercial ventures located south of the Florida Turnpike and between southwest 107 Street and 122 Avenue. 
Developers say the district is expected to create more than 17,000 permanent new jobs that will foster economic growth in South Dade.
In a 9 -3 vote last year, commissioners favored the expansion, saying it was a good approach to bring in much-needed jobs to the area. 
"They're trying to give commissioners a false choice by saying, 'You really need to give jobs to South Dade and we're going to do it for you,'" said Laura Reynolds, founder of an environmental consulting and advocacy firm and a representative for Hold the Line Coalition (HTLC). "The reality is, the jobs they're promising can be built inside the UDB. It is not a job versus no jobs scenario."
HTLC, made up of hundreds of individuals, groups, and businesses, will hold a press conference shortly before the vote with District 8 County Commissioner Daniella Cohen Higgins and Mayor Daniella Levine Cava to express environmental concerns. 
The vote could directly impact the Everglades and its neighboring cities: Florida City and Homestead. 
Rev. Tim Forbes, a member of Community Council 15, argued that the project is not being proposed on environmentally sensitive land and could help stop farm-runoff pollutants from draining into Biscayne Bay, in addition to creating more jobs and Black businesses. 
"If they build this site, it changes the entire character of the area and it would preclude our ability to use the site for restoration," said Reynolds, who is also a member of an Everglades restoration project team. "It's right where we've designed a water treatment area to help clean the water before it reaches Biscayne Bay so to somehow say that building an industrial facility is good for the environment is completely false. This will not help the Bay in any way shape or form."
"It's really a difficult situation for Homestead. I mean, look, we need jobs here, we need jobs closer to home and [this] will provide [that]," said Steven Losner, Homestead mayor. "But I really think it will suppress the demand for the development of industrial property that exists now without expanding the UDB."
Acknowledging the potential benefits of the proposal, Losner said his city has not taken an official position on the matter.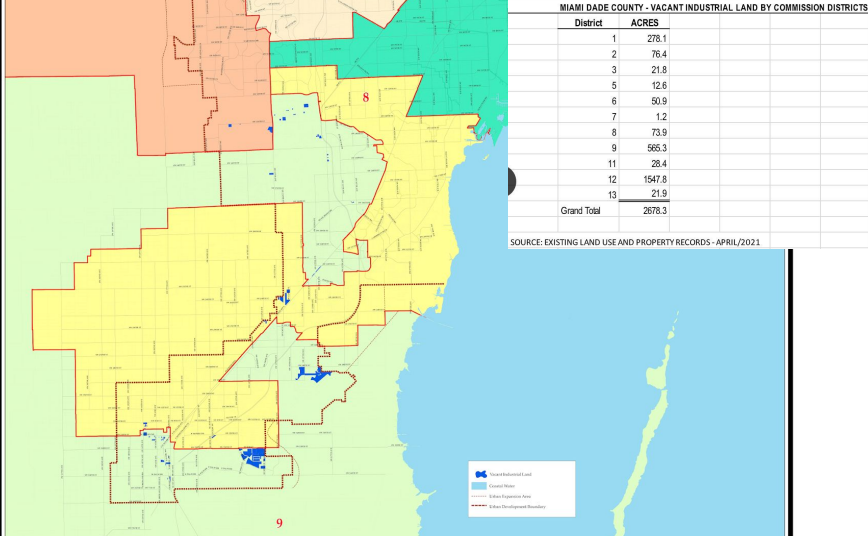 "There's no doubt that if what is promised comes to fruition, jobs will be created," he added. "My goal is to continue to expand our tax base and do things to create more jobs across the board."
A HTLC report revealed that less than half of a 1,140 acre in the Homestead Park of Commerce site, located inside the UDB and created in 2005 for industrial use, has seen development. Almost 50% of the site remained vacant, according to HTLC. 
Growth management rules allow for the expansion of the boundary once the county has run out of land to develop residential and commercial prosperities. The county's planning staff estimated that this wouldn't occur until 2040,
"They found that there was plenty of land inside the development boundary to meet the needs of the applicant for the project," explained Josh Sproat, policy director for Conservation Concepts.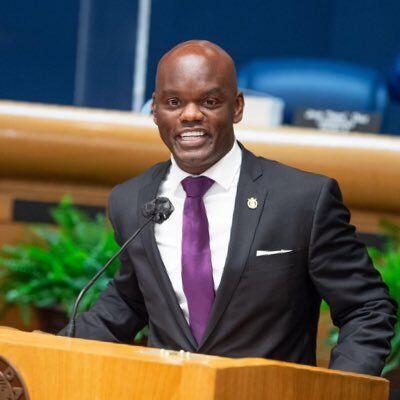 "The need is very simple. I don't think anyone on this commission would debate that the south has been left out of the conversation about jobs and industry," District 9 County Commissioner Kionne McGhee said during the commission's first vote. "I am looking for jobs for my district. I don't go to anyone else's district and tell them how to find jobs for their district."
Florida Department of Agriculture and Consumer Services, along with the county's planning staff, recommended against moving forward with the expansion after reviewing the project proposal last fall. 
District 1 County Commissioner Oliver Gilbert sided with McGhee, saying "I'm going to always try and protect our environment and our bay but people do actually have to work."
"Agricultural use is marginal at best," wrote developers in the proposal, explaining the environmental impacts of the project on the land outside the line. 
Other commissioners have argued that moving the UDB line could aide also in mitigating the county's housing crisis.