The Miami-Dade County Board of Commissioners voted Monday to retain its police department as a municipal force for unincorporated county areas – the latest move in an ongoing battle to get its ducks in order and save the Independent Civilian Panel (ICP) before a new sheriff is elected in two years.
But the move isn't a done deal yet – not with a looming court battle threatened by the Florida Sheriff's Association, which believes any attempt to water down the sheriff's powers would undermine the will of the voters.
No matter the outcome, the sheriff will still have primary jurisdiction countywide come 2025. This week's vote came, in part, to grant residents of unincorporated Miami-Dade access to an additional police force that is their own, just as individuals living in cities currently possess.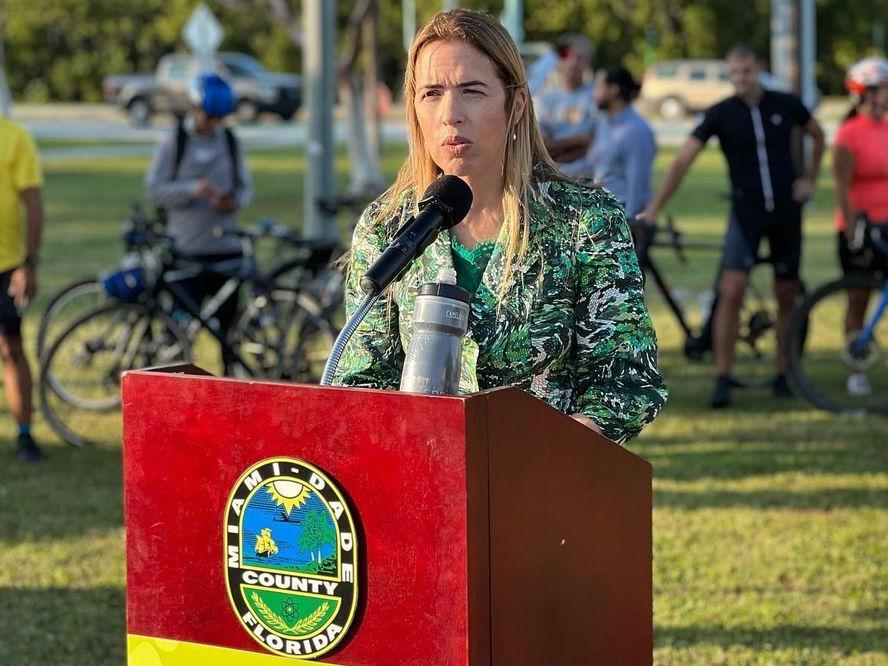 County Commissioner Raquel Regalado has continuously advocated for an unincorporated municipal service area (UMSA) police force to safeguard the ICP, recreated in 2020 to investigate complaints against Miami-Dade police. The sheriff wouldn't be required to maintain the panel's existence, but the county commission – presiding over an independent police department – could choose to do so on its own accord.
"The step that we are taking today is not only proper, but I think it is just and it is necessary, because UMSA deserves just as much direct access to police as every other resident of a municipality in Miami-Dade County," Regalado said.
County Commissioner Joe Martinez, who voted against the move, introduced a separate item, requesting that the current county police department be transferred over to the sheriff's authority. Appealing to the same argument of "retaining the police force," he argued the transfer will do just that: same police department, new leadership. Only this time, the head in charge gets elected directly by voters.
Joining Martinez with dissenting votes were commissioners Sally Heyman, René García and Kionne McGhee. McGhee stated concern about complications that may arise if the state later implements legislation overruling the county's move. Heyman and García cited concerns regarding costs associated with the potential duplication of offices in case the new sheriff storms in demanding their own comprehensive police force.
But Commission Chair Jose "Pepe" Diaz, who sponsored the approved item, said a county-controlled municipal police department will only give the county additional leverage to negotiate with. He and Regalado both agree that any sheriff looking to be reelected by their constituents will be hesitant to approach the position with "greed," especially when the county must approve a final budget – although the sheriff can later appeal to the state for changes.
Yet in García's eyes, constituents have already spoken, referring to a 2018 statewide amendment that is now requiring Miami-Dade County to reestablish its office of the sheriff, which was previously abolished in the 1960s due to corruption.
"The voters in Miami-Dade County voted 58% to approve this," he said. "They voted to ensure that Miami-Dade County has a sheriff's office, and I think everyone understood what that means when they voted for that – whether we like it or not."