Residents of Liberty City's Lincoln Fields Apartments were joined by community activists Tuesday to fight what they say are illegal evictions, and to demand improvements after experiencing what they describe as deteriorating and unsanitary conditions. They're calling on the U.S. Department of Housing and Urban Development to investigate and take immediate action.
Lincoln Fields was built in the 1946 in the midst of redlining and segregation, and living conditions for its predominantly Black residents have not improved since the 1970s. Miami Workers Center (MWC) – which according to its website empowers working-class tenants, women and families in Miami-Dade County – has been engaging with residents for more than a month to help them secure better conditions and justice for being displaced.
"After we got the call in April, we jumped on it and started organizing phone banking and other ways to fight against the displacement of our community," said Devetri Stratford, an MWC tenant housing organizer. "We don't understand why landlords refuse to follow the laws and respect tenants' rights. Folks at Lincoln Fields deserve better and not this type of mistreatment."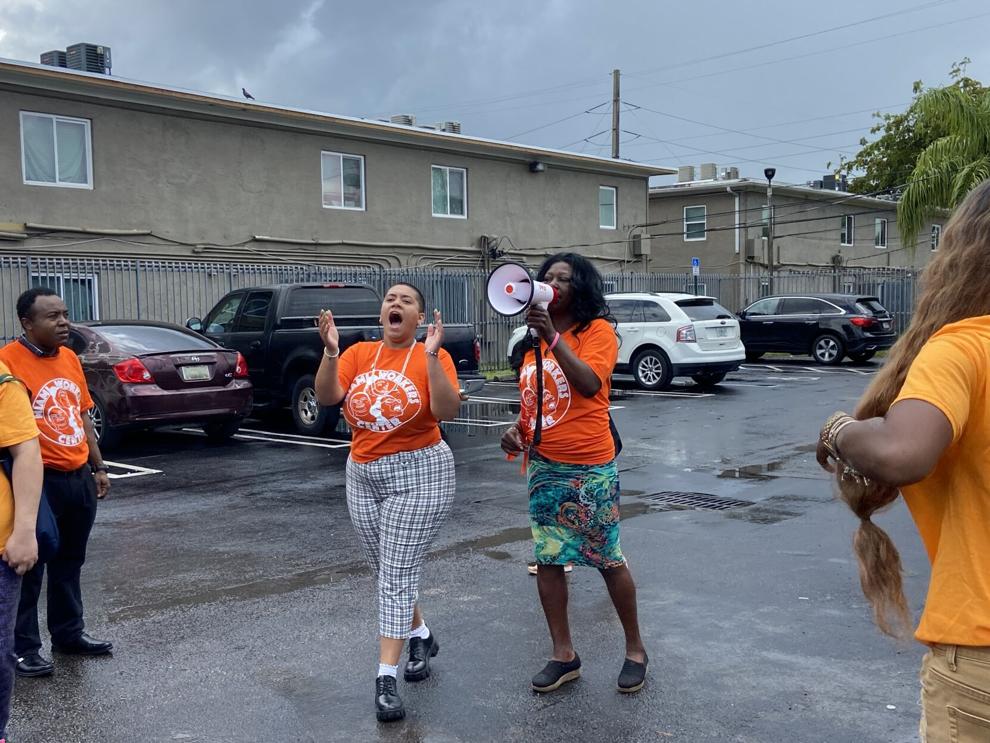 Jahmiee, a mother of four and a resident for the past 10 years, pleaded with the community to help residents escape the mold-riddled property. She did not disclose her last name to The Miami Times for fear of retaliation from Cambridge Property Management, the management company that oversees Lincoln Fields.
"The management company here are like tormentors. Please, anybody, help us. What's being done to us is not right," she said, overcome with emotion. "Housing is a human right, and we will not go down without a fight."
Jahmiee was told by Cambridge Property that she and her family would be evicted for owing more than $1,000 in rent, and it was suggested that she seek accommodation at the Camillus House homeless shelter.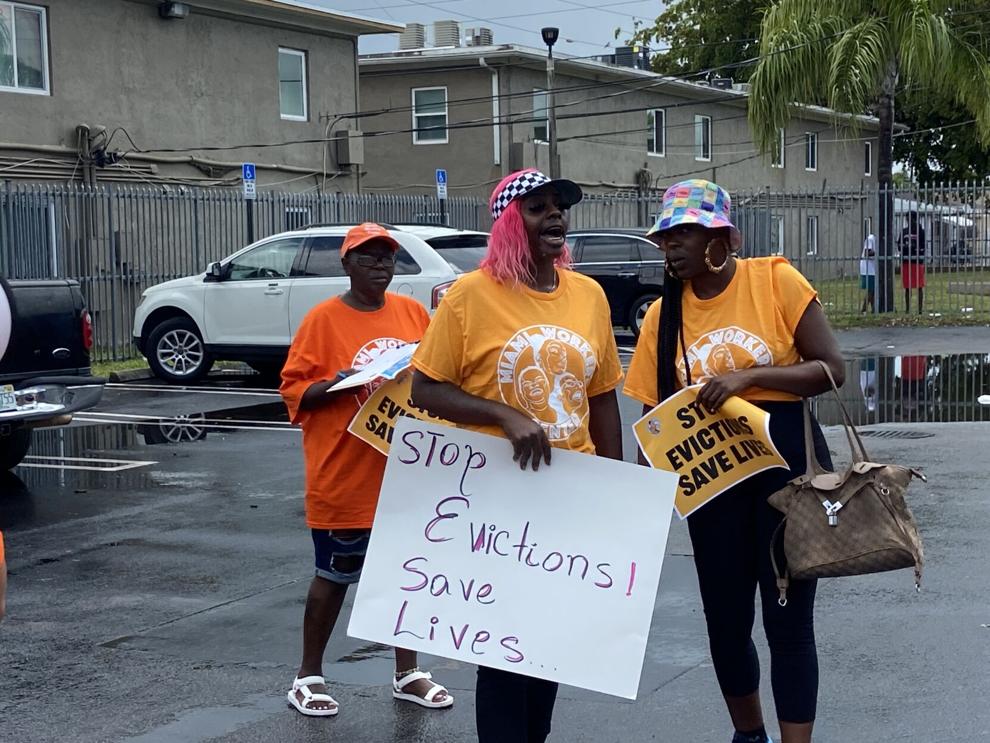 "The management company is very nasty. If you complain about something that they did wrong, they won't come … they never come to repair anything," she said. "I told them people have dice games outside, and could you please send the security? They say, no, you're not our property. We are here to protect the property, not you guys."
Rebela Kendrick, a resident for more than 20 years, says conditions have never been as horrible as they are today. As management companies changed over the years, she says the property and quality of life at Lincoln Fields has gone downhill. According to her, the mold residents are now enduring began after the building was renovated 10 years ago, and they continue to suffer from other infestations.
"We never had garbage build up like this where it's just falling all over the place," said Kendrick. "We live in the Fields with rats and roaches crawling on your head while you sleep. Our children are catching asthma from the mold and no one cares at all."
Jahmiee and Kendrick highlight the danger the building environment imposes on children, and concerns over the lack of action from Cambridge Property to increase security. Jahmiee witnessed the consequences of the worsening conditions after a piece of concrete fell on a young boy on the playground. Both residents have seen young people get shot and killed on property.
"It's scary when you walk in your gate because you don't know when they will start shooting. My daughter also lives here, and they shot her apartment several times. She had bullet holes in her windows and doors while my grandchildren were in her apartment," said Kendrick.
Local activists again stood with Lincoln Fields residents on Tuesday to present to landlords a united front. Housing activist Sonya Brown-Wilson grew up in Liberty City and came to support tenants after the changes for the worse she's seen the community experience. Homeless advocate David Perry, founder of the Miami Coalition to Advance Racial Equity (MCARE), says the situation at Lincoln Fields is a priority for the organization.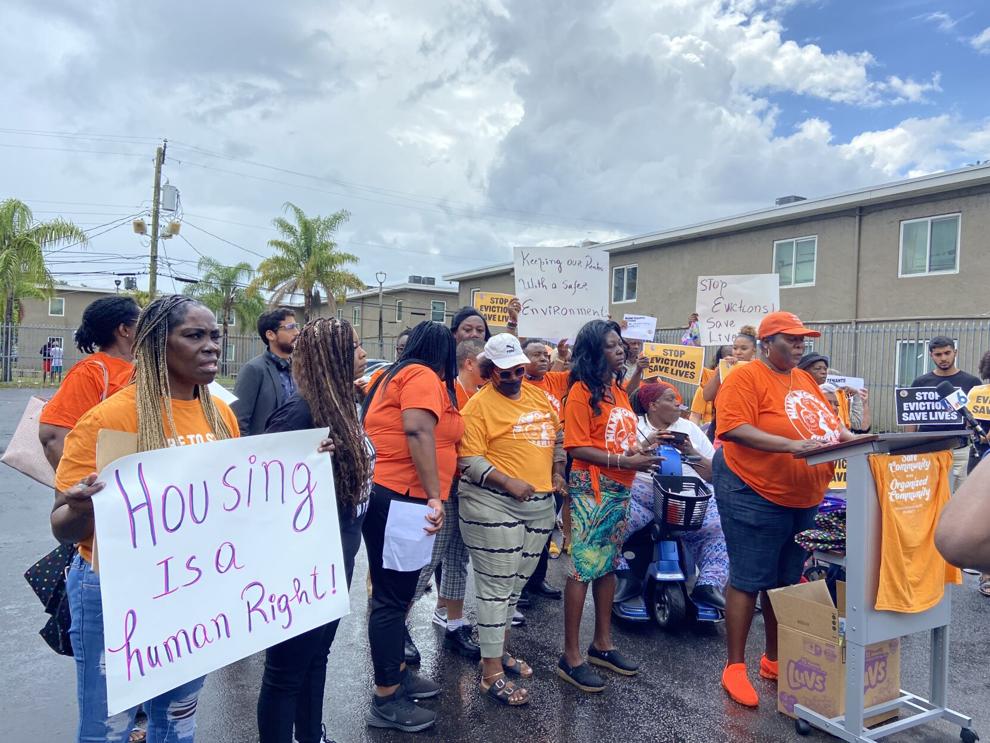 "If you look around, you see this is a community of color, and when slumlords profit off the pain and suffering of our community, then it's Black and brown people they're targeting," said Perry. "They're kicking out families and people who work hard to put food on the table and struggle to keep a roof over their heads. That's a systemic problem. So, we have to be here to show support."
Lincoln Fields tenants are demanding an end to illegal evictions, which 30 residents are currently facing. They are being represented by Legal Services of Greater Miami. If those efforts fail, the legal team will seek assistance from the Miami-Dade County Homeless Trust.
Residents are also seeking the removal of Cambridge Property Management.