A public hearing two weeks ago revealed ample support for Miami-Dade County Mayor Daniella Levine Cava's 2022-2023 proposed budget. Afterward, the mayor spoke to The Miami Times to address floating concerns that never made it to the podium.
The first of two public hearings took place Sept. 8, when the Board of County Commissioners (BCC) gave preliminary approval to the $10.37 billion spending plan. The final hearing on Sept. 20 was ongoing at press time.
Prior to Tuesday's meeting, Levine Cava defended some of the budget's major components, beginning with the five-tiered affordable housing plan known as "HOMES."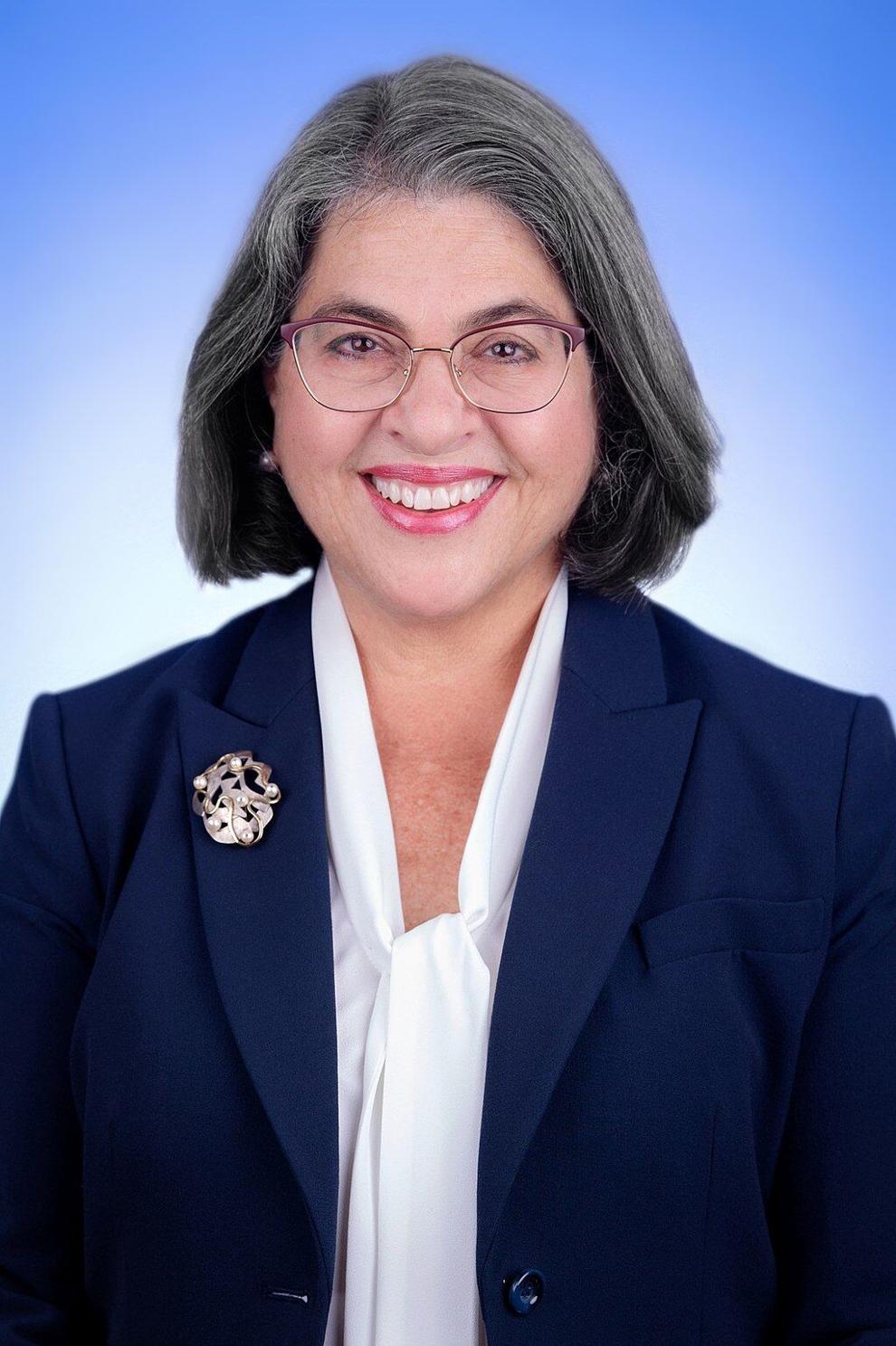 The plan builds upon existing initiatives like the county's Emergency Rental Assistance and Section 8 voucher programs, and it also creates new ones, including a subsidy program for landlords that has come under fire by housing advocates who deem it to be counterintuitive.
Subsidizing landlords
Levine Cava expects tenants to reap trickle-down rewards from the subsidy program once its results are reflected in monthly rental rates, but at the same time reminded those with doubts that it is just a pilot – for now.
"This is a new approach, but one where landlords who really want to be part of the solution came together and said, 'We'll do this, because we know people are hurting,'" she said. "We know that people are leaving. They can't afford to live here."
The Workforce Housing Incentive Program will provide a maximum annual subsidy of $6,000 per unit to landlords who make a three-year commitment of lowering rents to affordable rates for residents earning 30%-140% of average median income (AMI). Landlords renting at rates at the highest end of that spectrum will be capped at a $2,000 annual subsidy.
At least half the program's total funds will be allocated to landlords serving residents earning 110% AMI or less. Under written guidelines, tenants cannot be displaced during the three years of assistance.
Patches vs. solutions
Commissioner Raquel Regalado was one of the few to criticize the HOMES plan upon first hearing, requesting data-driven clarity on the return of investment for a plan that will cost the county $85 million.
Just the same, skeptics continue to wonder what will be done in the long term to address what they see as the root of the housing crisis: wages and salaries that fail to keep pace with inflation. To Regalado and company, HOMES is just another media-savvy acronym that will make headlines before it's lumped into the category of temporary relief.
When asked what kind of changes could be made in light of these concerns, Levine Cava stood by her judgment: that the HOMES plan tackles a comprehensive scope of the county's housing issues, including ramifications for homeless people, low-income renters, middle-class homeowners, seniors, veterans, disabled residents and others.
Property tax cut
The mayor also refused to back down from her notably proposed 1% cut in property taxes – a cut that, although historic, falls short of the county property appraiser's recommendation for a larger 3% cut to compensate for rising property values.
Property values have risen by more than 10% since 2021, according to a memo released by property appraiser Pedro Garcia in June. Even with the 1% cut, homeowners will still pay more in taxes come 2023.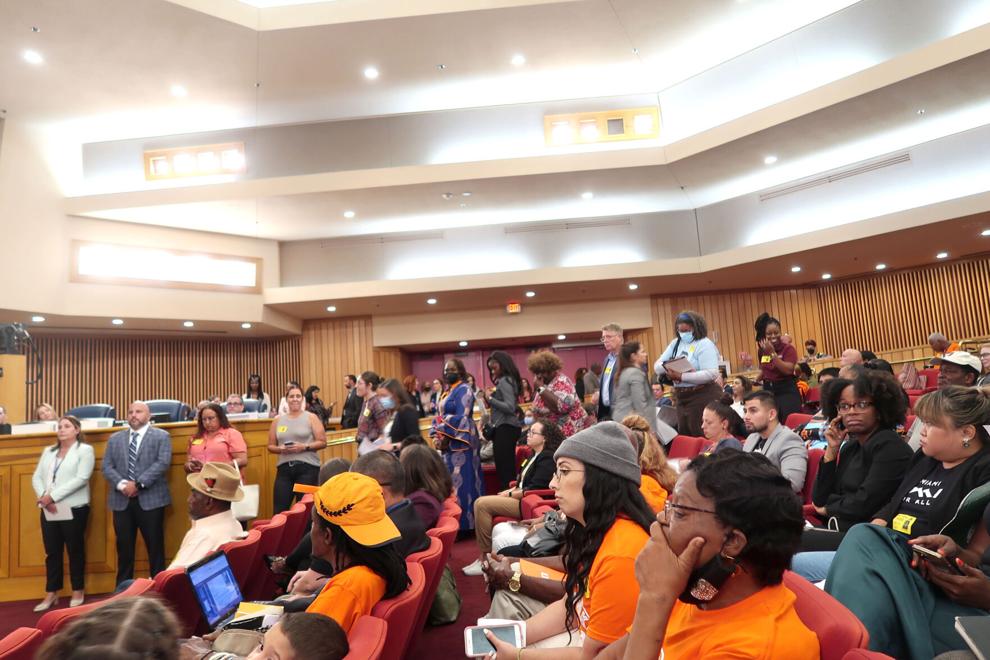 Despite homing in on key facts – namely, that this will be the first tax cut in 10 years, resulting in the lowest millage rate since 1982 – Levine Cava admits the reduction isn't a large one. But amid a seemingly growing county and looming concerns of a long-haul recession to come, her reason for playing it safe lies in setting the stage for unforeseeable days ahead.
"Everyone realizes that the future is uncertain," she said. "Right now we're propped up by federal dollars that came from the American Rescue Plan, and those dollars will expire within the next couple of years."
Indeed, the county is expected to spend the remaining balance of $178.63 million in Coronavirus State and Local Fiscal Recovery Funds within the upcoming fiscal year.
"We're growing, and our service needs are growing," Levine Cava continued. "So we would be facing a cut to basic services like police within a couple of years if we make steeper cuts."
Despite the mayor's apprehension, U.S. census data suggests that the county's population may have actually declined by 1% in 2021 – estimates that conflict with the skyrocketing prices of a piping hot real estate market and the widespread notion that Miami has been overrun by snowbirds since the onset of the COVID-19 pandemic.
That a conservative tax cut is necessary to preserve county services in the future is a notion seemingly agreed upon by the majority. On the dissenting end are Regalado and Commissioner Joe Martinez, who pushed for steeper cuts at the Sept. 8 meeting to no avail.
Budget changes
Still, the two-week period between first and final budget hearings did welcome modifications – among them a $6 million allocation to the Miami-Dade County Homeless Trust, serving as an addition to the $10 million already granted under the HOMES plan. Should dollars go unused by the county's budget as written, the Homeless Trust could receive further assistance to fill a remaining $4 million funding gap in its capital needs.
Also in the works may be a collaborative effort between the county and the city of Miami to find a new location for the city's plan to house its homeless population in an encampment of "tiny homes." At a special city commission meeting Sept. 13, Commissioner Joe Carollo hinted that the board is now setting its eyes on sites on unincorporated Miami-Dade – an adjustment from its former proposal to plant homes on Virginia Key, the county's only historically Black beach.
"We certainly don't think Virginia Key is an appropriate location for the new idea," Levine Cava later told The Miami Times, "but we're open to exploring supporting it in another more appropriate location."