Opa-locka Mayor Matthew Pigatt abruptly resigned last Wednesday, citing corruption as his reason for leaving office one year before his term ends.
Vice Mayor Veronica Williams, a 46-year-old assistant principal at Miami Jackson Senior High School who was elected to the commission seat last year, will replace him as mayor until November 2022.
"I can't speak to [Pigatt's] allegations, but I can tell you that as a board, we're prepared to make sure that our city is a first-rate city and that's what we've been working on, so I don't know what those allegations were about," she told WPLG Local 10 on Sunday.
Despite doing a live interview with the television news station, Williams did not make herself available for an interview with The Miami Times and went on to try to put a positive spin on the situation in a written statement provided by the city's public relations firm.
"As Mayor, I look forward to working with my colleagues, staff and the entire Opa-locka community to ensure there is transparency in government," the statement reads. "I will also ensure that our city delivers the highest level of service to our residents as well as business owners."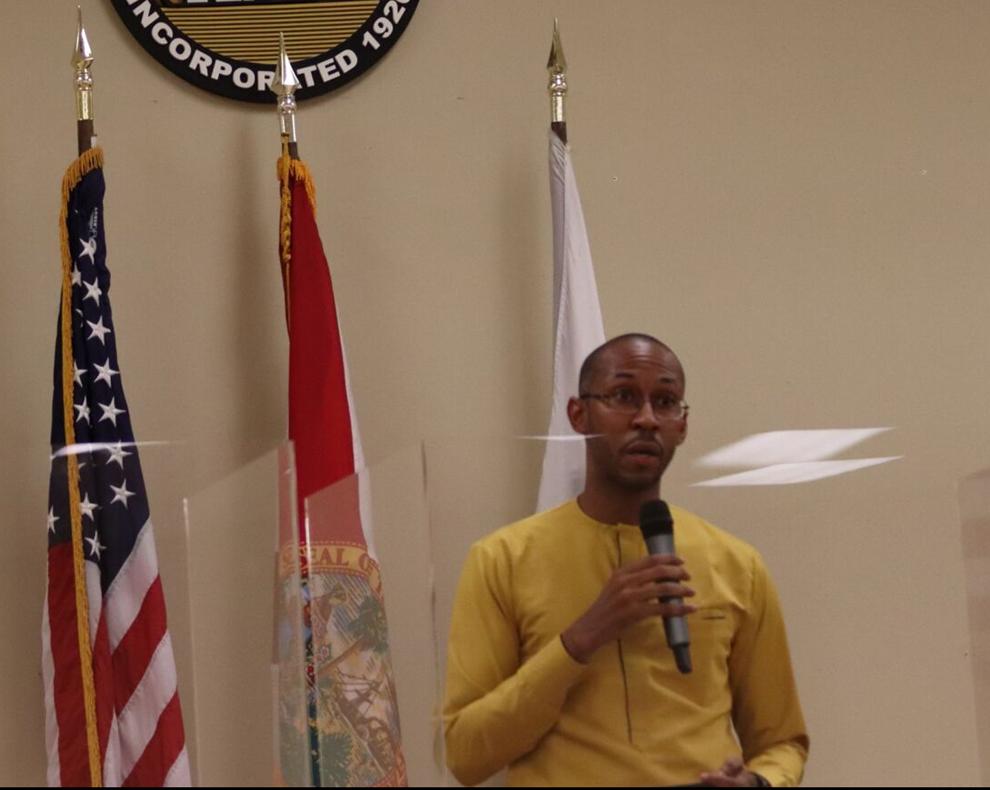 It was 20 minutes into last week's city commission meeting when Pigatt, who was elected to the role in 2018 running on a position to reform the city, sent shock waves through the Sherbondy Village Community Center with his surprise announcement. Williams would have been sitting to Pigatt's left but was not present at the meeting.
"I will not be a figurehead for corruption," the 35-year-old now former mayor said as he stood up from his seat at the dais. "I'm going to those with the real power in this system – the people."
The Miami Times was in the room when Pigatt denounced Opa-locka's city government, claiming he was unable to "root out things like cronyism, shadow deals and government officials who turn a blind eye toward corruption lest their own deeds be brought into the light."
As Pigatt spoke, some masked commission members locked onto his speech, while others only glanced at him momentarily.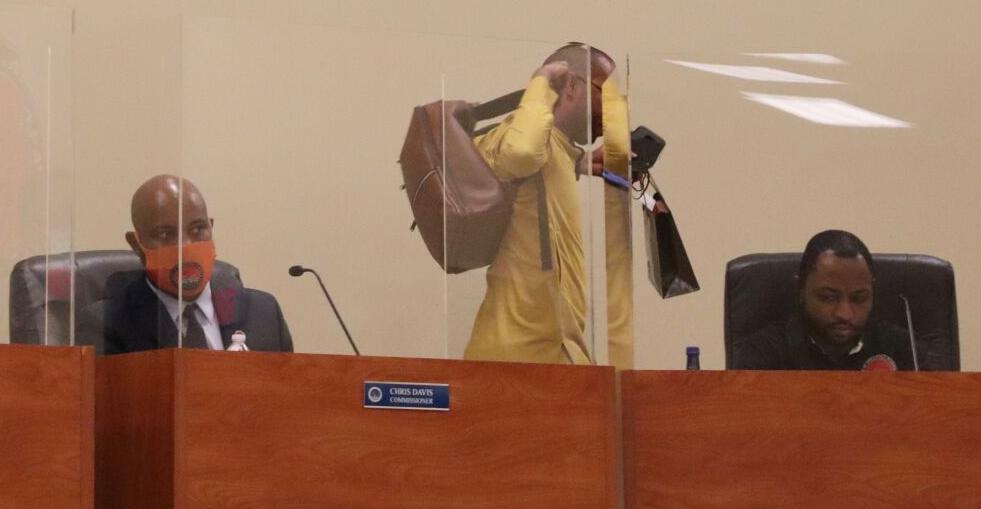 "There are, of course, some here in this very room and some sitting right up here on this dais who are breathing a sigh of relief, believing that I am finally going away.," he continued. "As always, they could not be more incorrect in their hopes and pride … I am not abandoning the people's mission to dislodge the corrupt, the power hungry and the flat-out shady from this city and others."
With that, Pigatt grabbed his belongings and walked toward the exit, away from the hushed auditorium.
Commissioner Chris Davis then went on to preside over the meeting and the commission continued discussing the items on the agenda as normal.
"What happened tonight, for the sake of the public meeting, was to put a motion on the floor to declare a new chair, but when we talk about actually fulfilling the position, that goes down to the decision of the [city] charter," Davis told The Miami Times after the meeting. Per the city charter, the vice mayor is the highest commission member, making her the one to step into the role of mayor.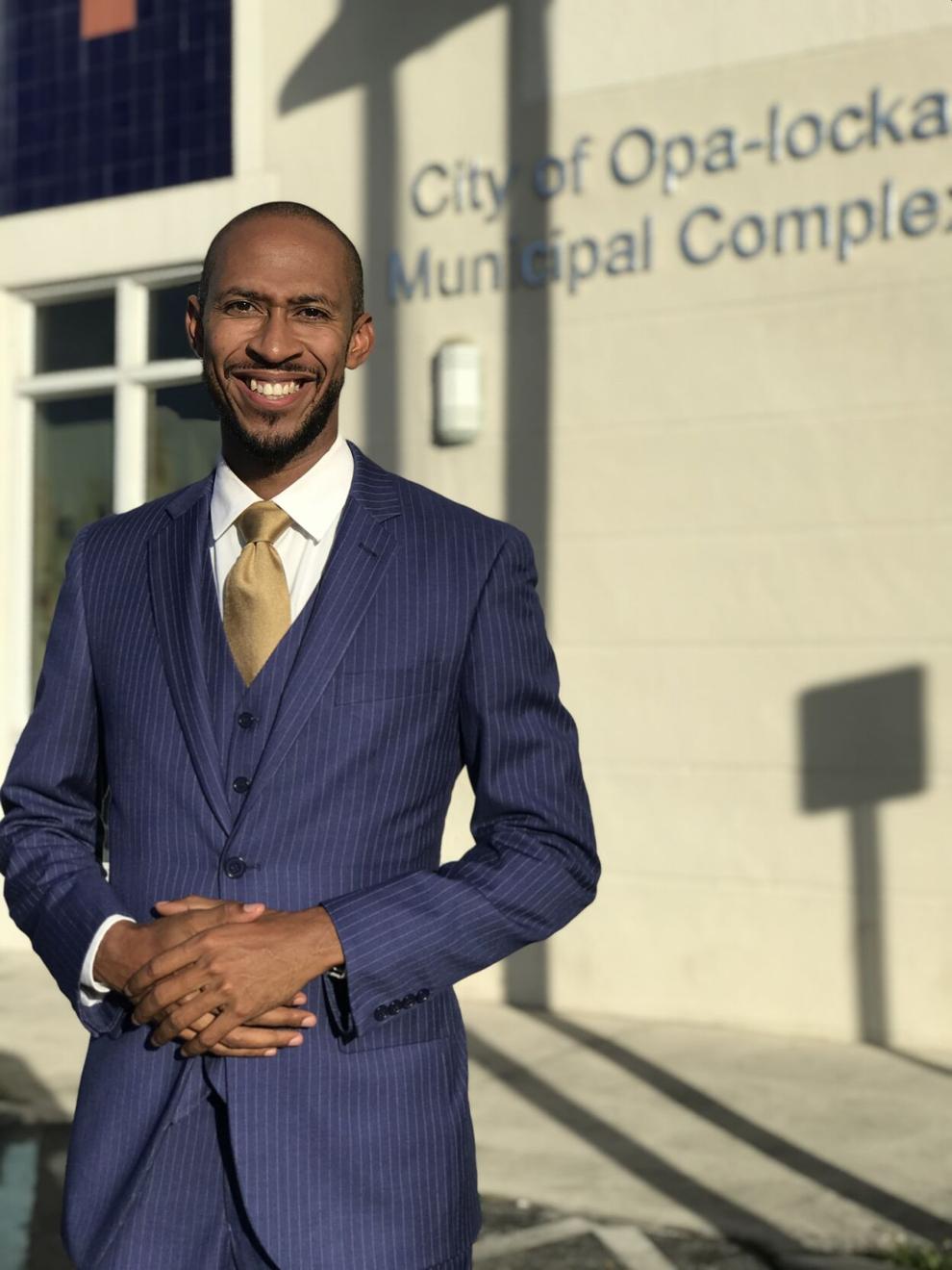 Pigatt's resignation was a move that surprised many, including his colleagues.
"I had no idea. I'm just urging the city to keep Opa-locka in prayer," Commissioner John Taylor told The Miami Times after the meeting, declining to comment further.
"Just from my perspective, it completely caught me off guard. I think for all of us," Davis added.
When the meeting ended, he received word from a resident that Pigatt had posted the news of his resignation on social media. Because Davis isn't always on social media, he said he didn't see it.
"Apparently, this wasn't like a spur of the moment thing. He planned this," Davis said.
Pigatt's resignation speech was posted to his Instagram and Facebook pages at around the same time he was delivering it.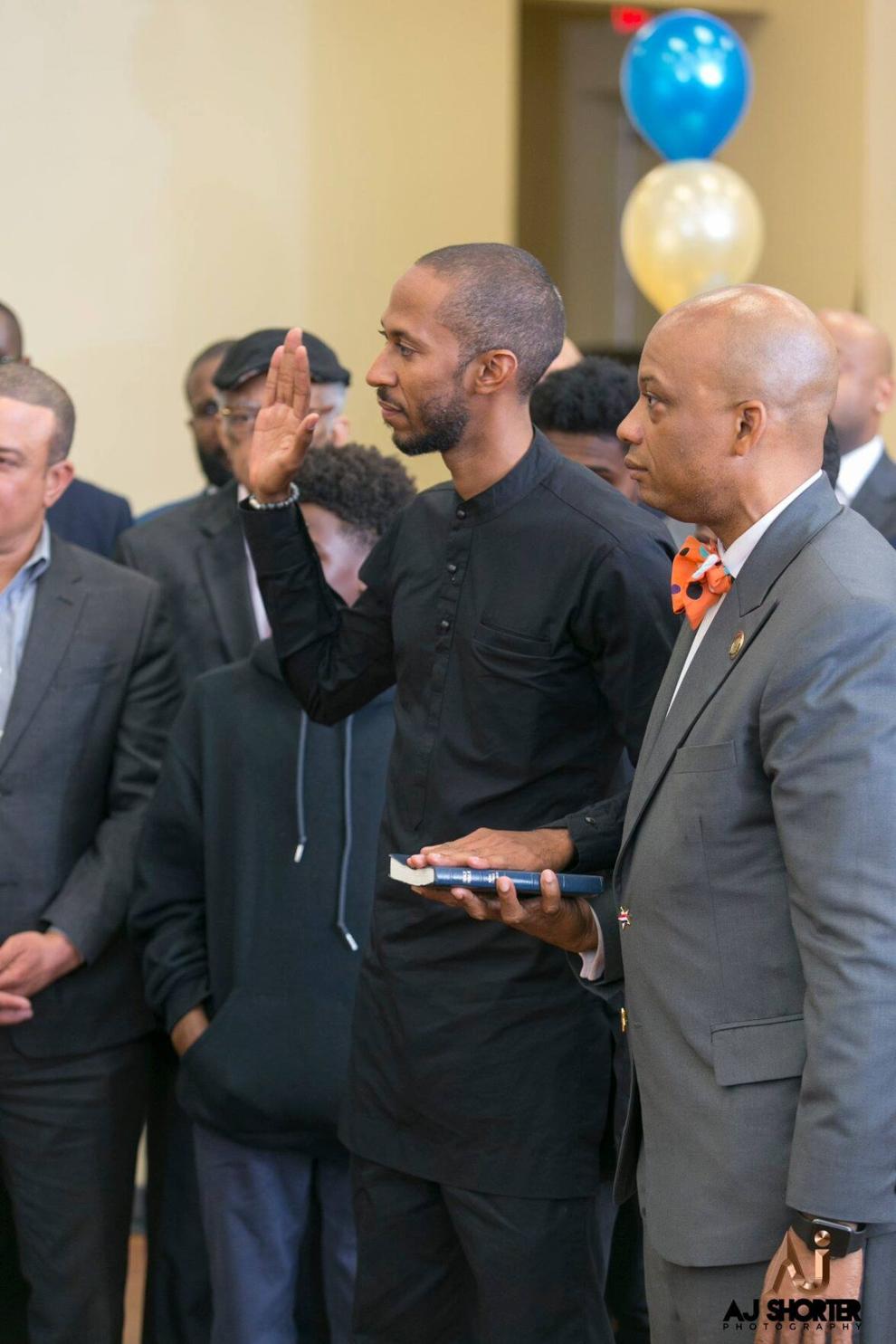 In 2016, the young activist was elected to a commission seat, vowing to bring a fresh start to the city, whose financially troubled government has been monitored by a state oversight committee for five years due to it nearly going bankrupt. At the time, multiple city officials were indicted on bribery charges.
Pigatt became mayor two years later, pledging to stomp out the city's reputation of financial mismanagement and corruption.
In an email sent to The Miami Times Monday afternoon, the Florida Department of Law Enforcement confirmed that it is currently investigating allegations into the city.
"Our investigation is active and ongoing," the message from the agency's public information office reads.
No further details were included.
Pigatt's departure follows the resignation last month of Steven Barreira, the city's former police chief, who was only six months into the job. As reported by the Miami Herald, the chief was under questioning for how he handled a police captain who allegedly fired a taser at a sergeant during an argument. Barreira was recruited to fill in for James Dobson, who was fired in August 2020 after a review of the agency found a lack of leadership and much-needed reforms.
Dennis Jackson II, a pastor and 28-year City of Miami Police Department veteran, is now serving as interim Opa-locka police chief as the city undergoes another national search for a permanent chief.
A special commission meeting will take place today, Nov. 17, to determine if any further action regarding the city's mayor and vice mayor is required. Meetings can be viewed in person at the Sherbondy Village Center at 215 Perviz Ave. in Opa-locka, or online via the City of Opa-locka's YouTube channel.