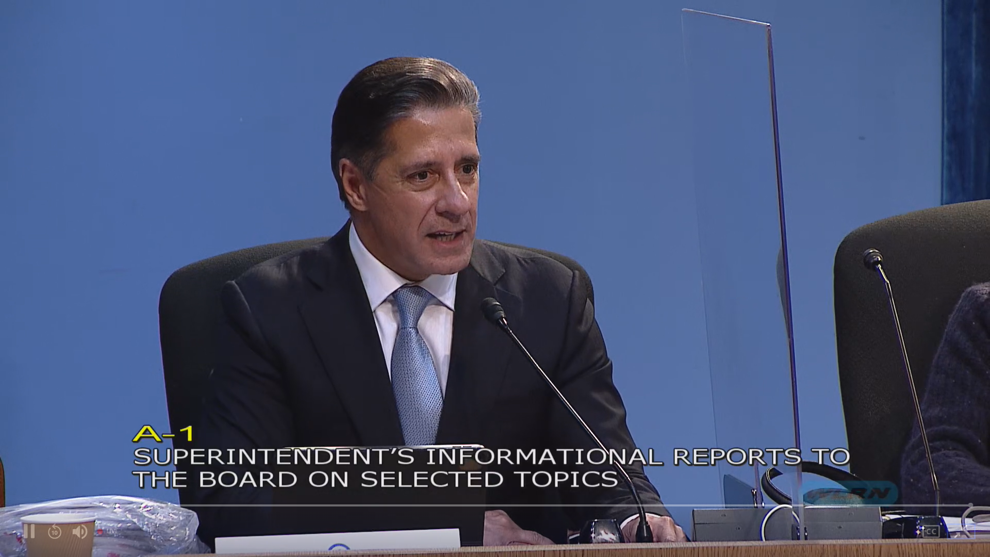 Joining Broward and Alachua counties in defying Gov. Ron DeSantis, Miami-Dade County Public Schools has officially implemented a mask mandate for the next school year beginning next week.
In a 7-1 vote Wednesday afternoon, the Miami-Dade County School Board approved a mask mandate for students and employees with an opt-out medical accommodation, requiring a doctor's note. Lubby Navarro, District 7, was the only board member to vote against the mandate. She argued that masks in school should be a parental choice and that she would not like to support a board item that "violates state law." District 5 Board Member Christi Fraga, was not present at the meeting.
"I don't believe any district across the state seeks to bring harm to students, deny parents or break any rule or law," Vice Chair Dr. Steve Gallon III said. "As one would expect that those with authority, duty and responsibility in every level of government, leadership and service would be aligned… when it comes to the health and safety of our children and employees."
"This item stands on the facts and truths based on what the medical professionals have reported. There are timelines, percentages and a plethora of data to support the need for this," said Dr. Dorothy Bendross-Mindingall, District 2 board member.
The decision came after hours of debate between parents, educators and concerned citizens on both sides of the masking issue during the meeting. There was an orchestration of people that were vehemently opposed, furious that anyone would tell them what to do.
"I am asking everybody who is asking me what to do with my kid, 'Who do you think you are?'" said one parent who stepped up to the podium for public comment.
Others spoke in favor of the mandate, including students themselves. 
"A lot of students in Miami-Dade Public Schools are not old enough to be vaccinated, including me," said one speaker, who will attend Palmetto Middle School as a sixth grader next week. "I don't want to risk my health everyday at school and I don't think any other kids want to either."
On Wednesday morning, the State Board of Education met with Carvalho during a meeting at Miami Dade College. The superintendent said he will not back down when it comes to his stance on a mask mandate in his school district, citing that his district intends to "do the right thing." The state's department of education unanimously made a decision to punish two school districts, Broward and Alachua, for mandating masks in schools. However, the actions have not yet been decided.